Ideas For Father Of The Bride Gifts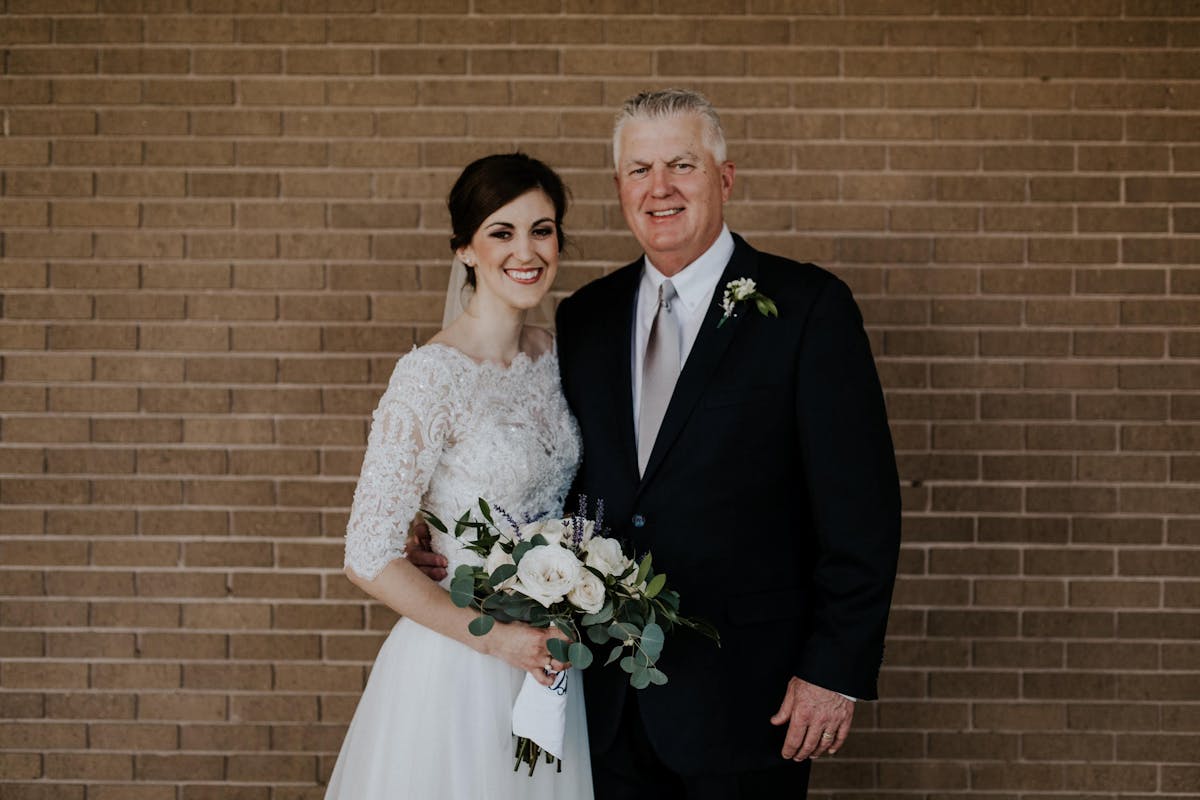 With father's day right around the corner you're probably looking for great options to gift dad, that can conveniently be ordered online and delivered to his house of course. If you're planning a wedding right now, your dad is likely to be a big part of the process. Whether he's participating in any decision making or not, the father of the bride or groom is often there for emotional support. He's there to listen to your frustrations and offer up a big bear hug of congratulations. We know every dad is unique so we've come up with a variety of gift options for all types of fathers:
World traveler 
Does dad like to get dressed up and enjoy a night on the town? Or, maybe he needs some accessories for the captain's dinner on the next cruise he attends. (We're pretty confident cruises will be back in business and we'll probably be able to find good deals on future trips). A personalized watch or lapel pin are great options that dad can wear on your wedding day, and he can use them again and again (just like his suit). For a dad who's always on the go, a personalized front pocket wallet is sleek and great for travel.
Tech obsessed
He may not know how to use all of the technology without reading a manual first, but he definitely knows he wants the latest gadgets. Make sure dad has a wireless phone charger and AirPods for keeping in contact, even from a distance. You can even have the case of the AirPods engraved for a personal touch. And for everything he needs to get delivered to the house, dad will love having Alexa as his personal assistant.
Home chef 
A lot of us have become expert home chefs during this quarantine, if we were able to get our groceries delivered. For a dad that's become a wiz in the kitchen or on the grill, consider a wireless meat thermometer from Meater. He'll be sure to cook everyone's steak perfectly. Are you or dad a fan of Hot Ones? The trio pack of hot sauces by Heatonist featuring flavors you've seen on the show will definitely be a fun activity and conversation starter. Or, you can't go wrong with a personalized whiskey decanter for a dad that likes to enjoy a night cap. He'll love something that he can display with pride in his home and show off how thoughtful of a kid he has! 
Sports fan 
It looks like each state is slowly but surely starting to open up and this is a great time to plan an activity with dad. According to reports, we may even see baseball season begin in July! If possible, get dad tickets to see his favorite team play. If that's not possible, consider gifting him a personalized jersey. Or, if he's more of the "watch sports from the couch" type of guy, the UFC package for Xfinity may be something he's wanted but wouldn't buy for himself. 
Whatever type of guy your dad is, you love him and he deserves the best. When it comes time to suit him up for your big day, we'll make sure we get him in the best fit and that he feels good in his attire. We're always on hand to take orders over the phone at 773-303-6006 and are here to answer any and all questions about fit. If you're unsure what he should wear on your big day, check out our tips for how to style fathers of the bride and groom or reach out to us at style@thegoromsmansuit.com!