The Style Impact of Historic & Iconic Figures in Black Culture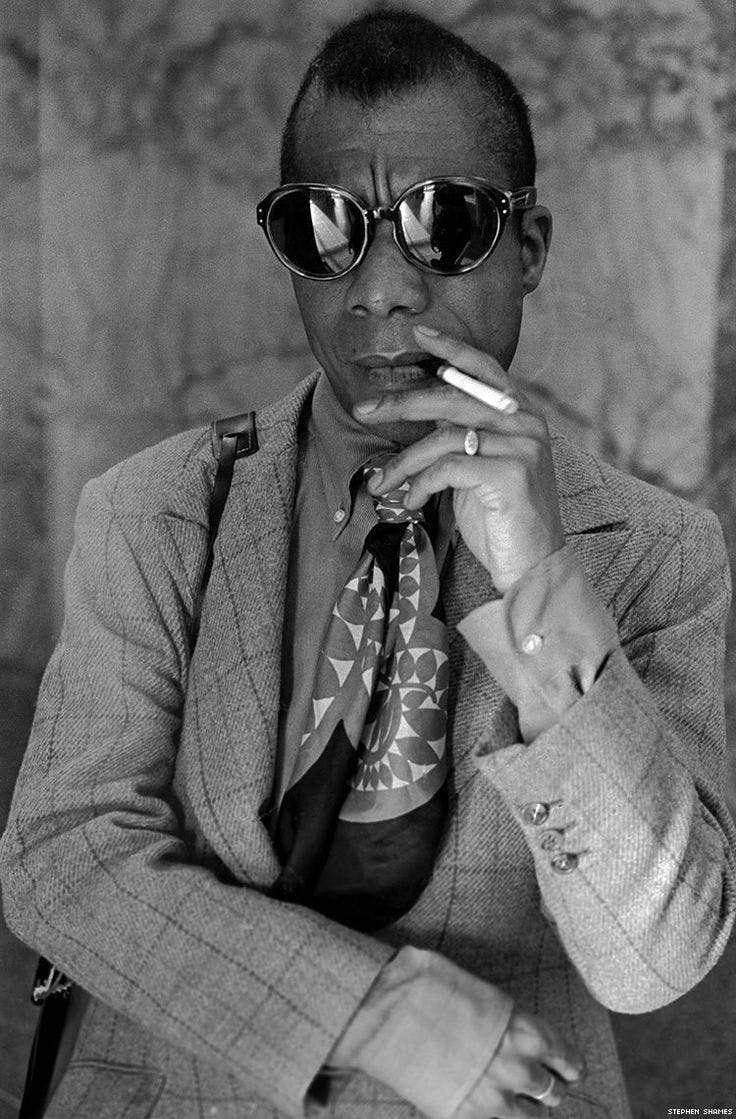 In honor of Black History Month, we're using #MyHistoryMyPower as a lens to view and showcase historic and iconic figures in the Black community.
#MyHistoryMyPower is a celebration of the ways that our histories–personal and cultural–give us the power to show up as our best selves. This year-round initiative is never confined to a single month or just one identity. 
We're recognizing and reflecting on pioneers of change, past and present; the strides they've made; and the impact they've created. Their contributions take varied forms, but each of these figures has broken down barriers and opened doors–and done it in style that speaks volumes, too. 
These Black changemakers, movers, and shakers have developed, built, and showcased their personal styles with intention. What's more, the styles have held some influence of their own and have sometimes even served as building blocks to these figures' greater cultural impacts. We're breaking down the need-to-knows of the people, their looks, and the meaning behind the style.
James Baldwin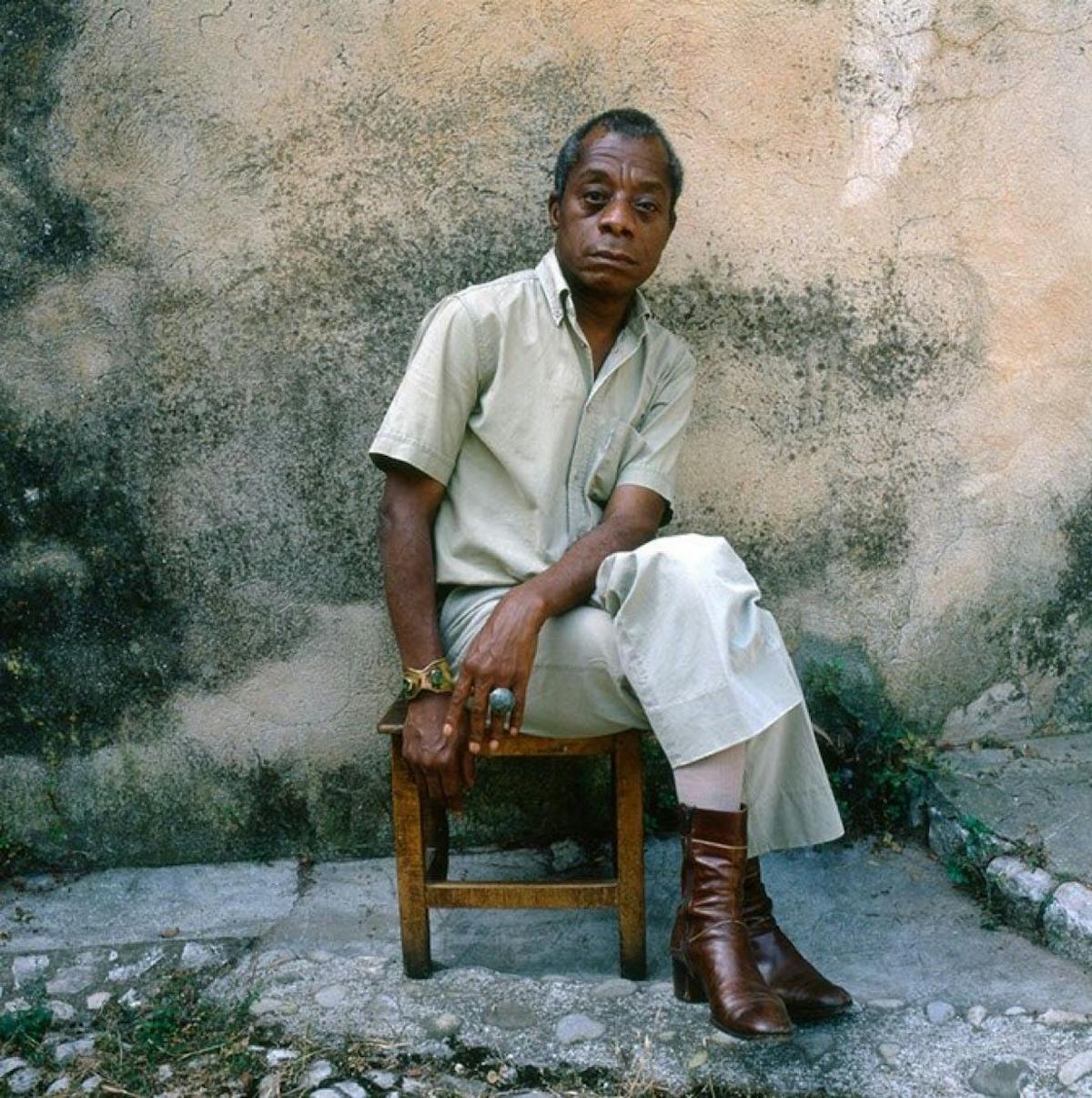 Author and activist during the Civil Rights movement, James Baldwin is one of America's best known and most highly regarded Black literary figures. His writing spans genres. He is best known for his novels–including Giovanni's Room, Go Tell It on the Mountain, and If Beale Street Could Talk–but he was also author to critically acclaimed poetry and essays. Across his many works and formats, James Baldwin used his writing to discuss and confront themes of racism, classism, and sexuality. His beloved writing style along with the unflinching way he addressed these themes head-on held real power, made an impact in the Civil Rights and Gay Liberation movements, and to this day provides an important social and political lens for readers.
So much of James Baldwin's work is popularized and well-known, but the connection between his writing and his style is far less common knowledge. In fact, his style tended to parallel his work. What was James Baldwin's style? His classic looks centered around simple, masculine construction–structured pieces like suit jackets–alongside some bolder accents that hold and show unabashed flamboyance–like neck scarves, hats, and sunglasses.
Baldwin's novels, poetry, and essays center around expressing his true, authentic self. The way he dressed was about capturing that same idea. The storytelling he is known for was also reflected in the way he composed outfits and the way he presented himself externally. Baldwin's style inspires viewers to consider a different sort of value in style–beyond the aesthetic value of whether a look is good or bad, Baldwin's simple and consistent style puts value in the feeling a a look and the connection of a look to the true sense of self.
Dapper Dan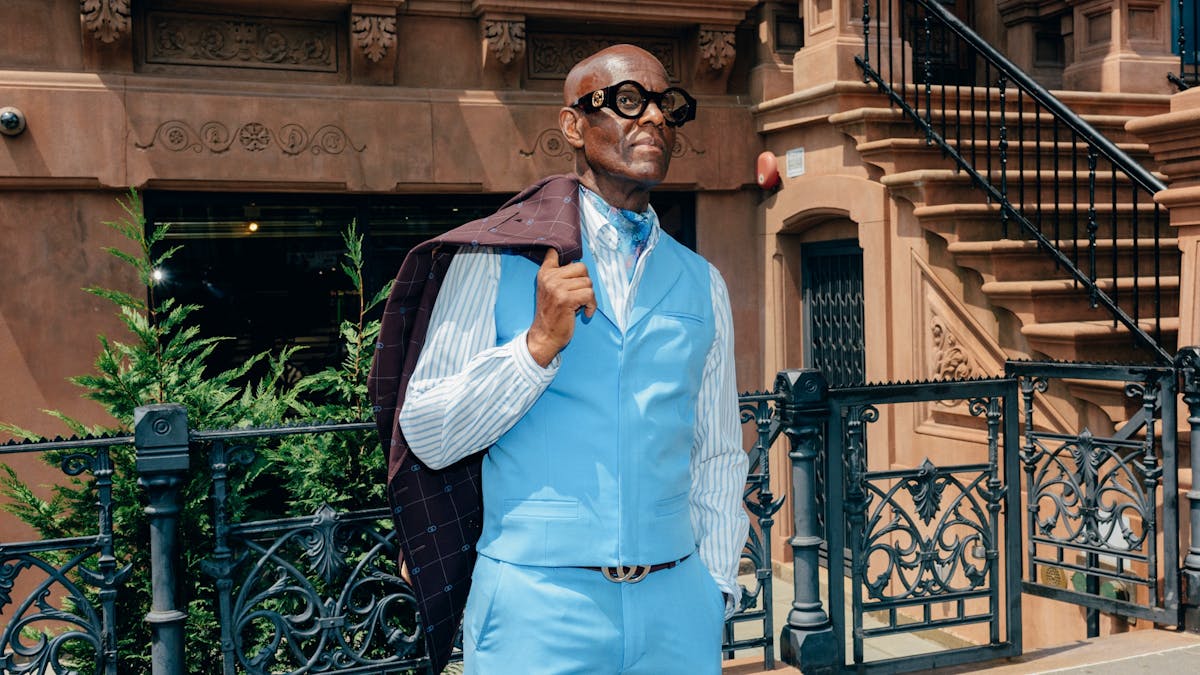 Dapper Dan is a fashion designer from Harlem who is known for making use of designer patterns, logos, and hardware as his own within his designs and for dressing the hip hop movement, athletes, gamblers, and more in the 80's and 90's.
His oversized and exaggerated structures, athletic-inspired elements, (ripped off) designer monograms, and famous clientele grew his work to a high-fashion brand in its own right. In response to copyright infringement allegations from designer labels, his Harlem shop was shut down in 1992. However, in 2018 after an appropriation scandal of their own, Gucci brought Dapper Dan on to work with the label and bring him back to the forefront of mainstream fashion.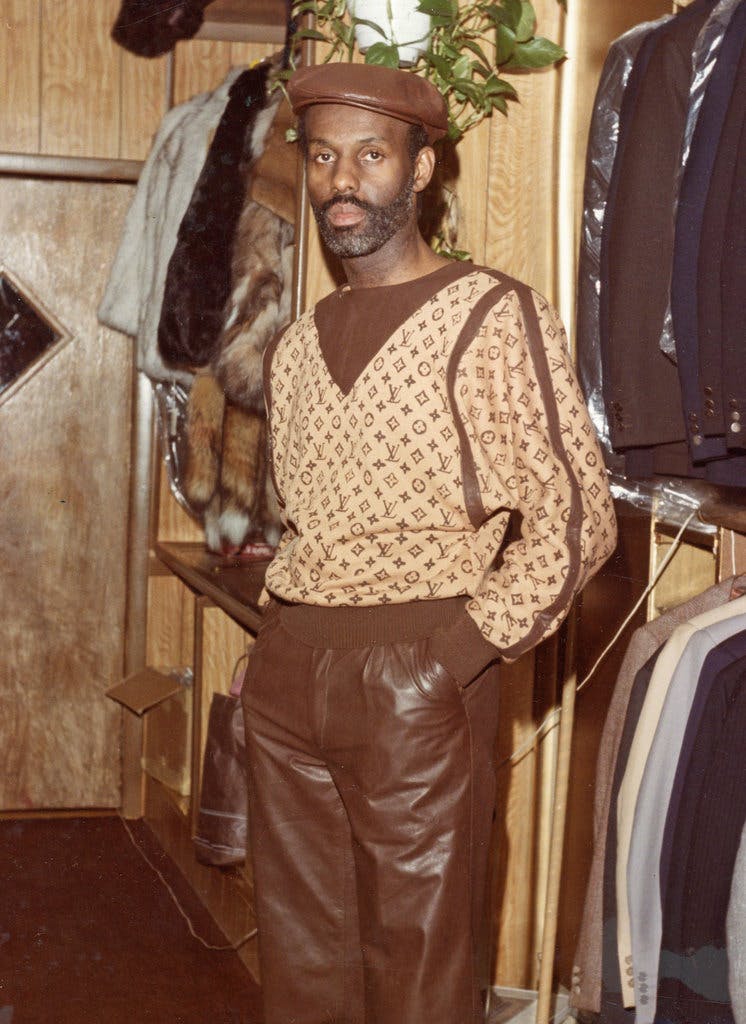 Using the designer hardware in his own designs rather than having his clients go for the full designer garment or outfit made luxury and the status associated with it much more accessible, bringing it to a broader community. In addition, because the pieces that Dapper Dan created for his rapper and athlete clients were made custom by him, someone also in the Black community and deeply familiar with the clients' own work, cultures, and personalities, he was able to make clothing that was specific to the them in a way the designer houses never could have. Now in his work with Gucci, Dapper Dan is bringing his signature style to the present day. And it's all fully sanctioned by the label this time, proving he and the clients he's always represented have found and earned a true, respected place in culture and fashion.
Janelle Monáe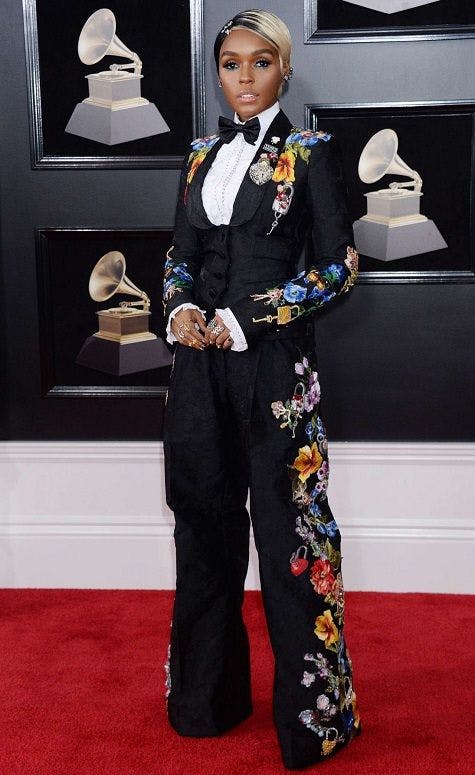 Janelle Monáe is a singer and rapper–one of the most inventive of our generation, fusing genres and pushing the boundaries of what can be in the mainstream. They are a first-class actor with roles in some of the most highly-awarded and buzziest films in recent years. Monáe is also a Black queer icon who overcame pressure and fear to come out, live freely, and inspire people who may feel they are in similar situations, both within and outside of the Black community. 
Janelle Monáe's style is as experimental as their music. On the red carpet, Monáe defaults to funky, exaggerated pieces as well as classic tailoring, often in androgynous cuts, and a go-to color palette of black, white, and red.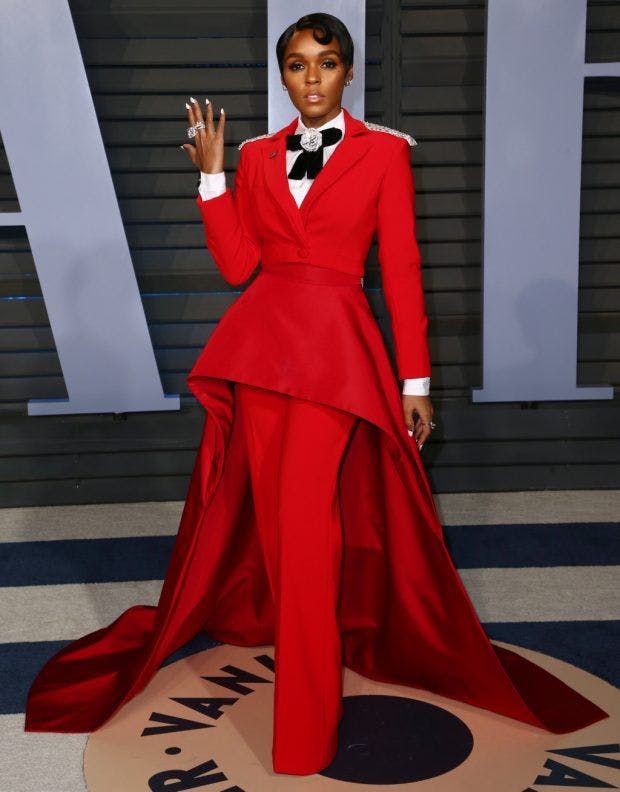 In recent years, Monáe has branched out to style that includes a bit more color, but the black-white-and-red combo will always be their signature–and it's a look that carries weight and meaning, too. Growing up in a working class family, Monáe's parents wore black and white uniforms to their jobs as janitors and hotel maids. Monáe dons black and white as their own uniform of sorts to pay homage to their parents. The red (and in more recent years, other bold colors, big hats, and striking accent pieces) serve to remind viewers of Monáe's unique, bold character. Similarly, their suits and tuxedos, Monáe's most frequently worn red carpet silhouette, represent their strong sense of self in gender, sexuality, and general identity.
Sidney Poitier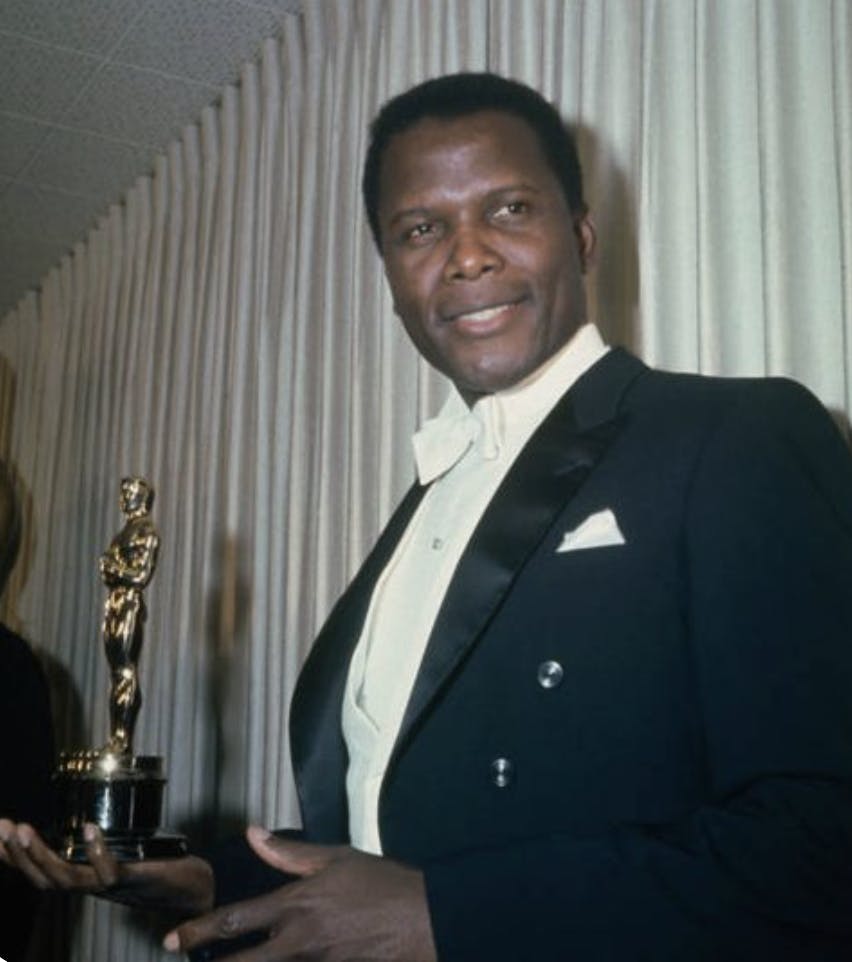 Sidney Poitier was a talented actor, director, and activist, and star of varied other disciplines, too. History was made when Poitier was the first Black actor to win an Academy Award, and notably, his win took place at a segregated event. As such a massive star during the Golden Age of Hollywood, Poitier's presence on the big screen and in American culture broke stereotypes and opened eyes for many. Poitier's accomplishments served as a major step in dismantling racist attitudes and creating more and broader opportunities for Black actors and artists.
Sidney Poitier was regarded as one of his generation's best-dressed icons. What he wore to elevate him to that status was deceptively simple, though. His awards show style was unsurprisingly dapper in suits and tuxedos. Beyond that, though, Poitier stuck to mostly classic and often even neutral pieces like sweaters, button-up shirts, and traditional trousers, but he was a pro at layering these pieces together to create outfits that were greater than the sum of their parts.
His own talent shines through in his style as it did in his career–he had a deep understanding of detail and dialed in on it. Just like the way that his work reflected further opportunities for Black Americans, Poitier's seemingly simple style kept a major focus on accessibility and replicability. Poitier's style positions him as an everyman (a chic, elevated one, at that) paving the way to inspire others.
Billy Porter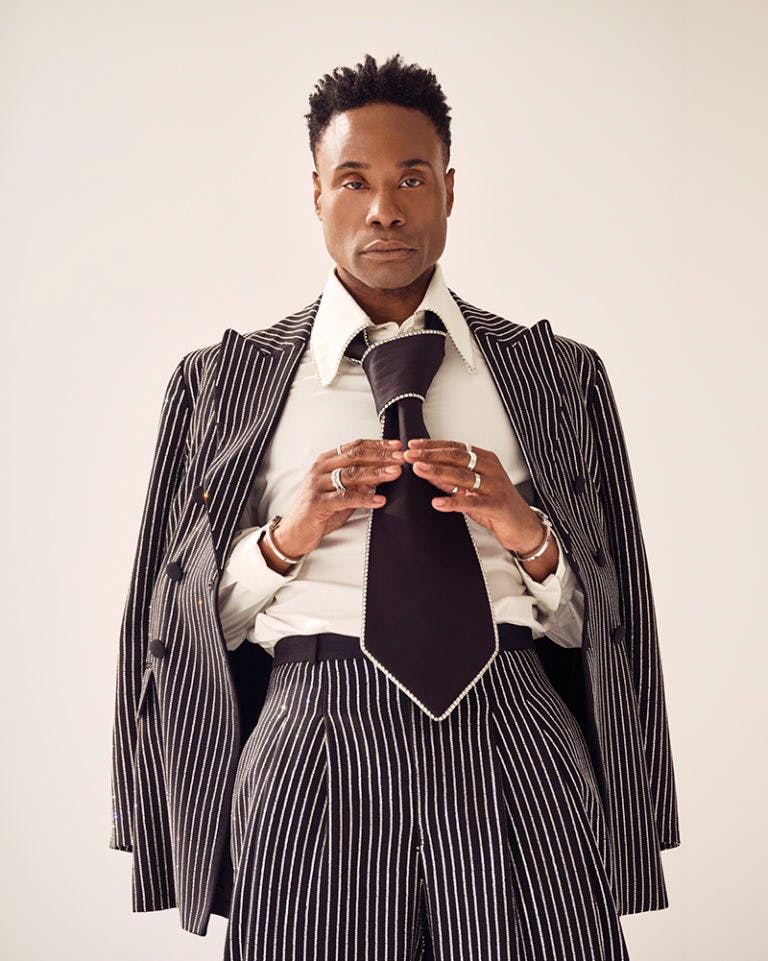 Billy Porter is an actor, singer, writer, and director best known for his starring roles in Kinky Boots on Broadway and the television show Pose, along with his big, bold, and innovative red carpet fashion looks. He is the winner of Tony, Grammy, and Emmy awards for his leading roles.
Billy Porter's red carpet looks often build upon a suit or tuxedo look, but he never keeps it quite so simple. Extreme embellishments and big, exaggerated accessories round out his more toned down looks. His bigger moments, though, involve changing up the silhouette. His tuxedos often end in a ballgown at the bottom, or he'll pair his look with a dramatic cape. He also relies on rich textures like feathers, velvet, silks, and metallics, along with bold colors like pinks and golds.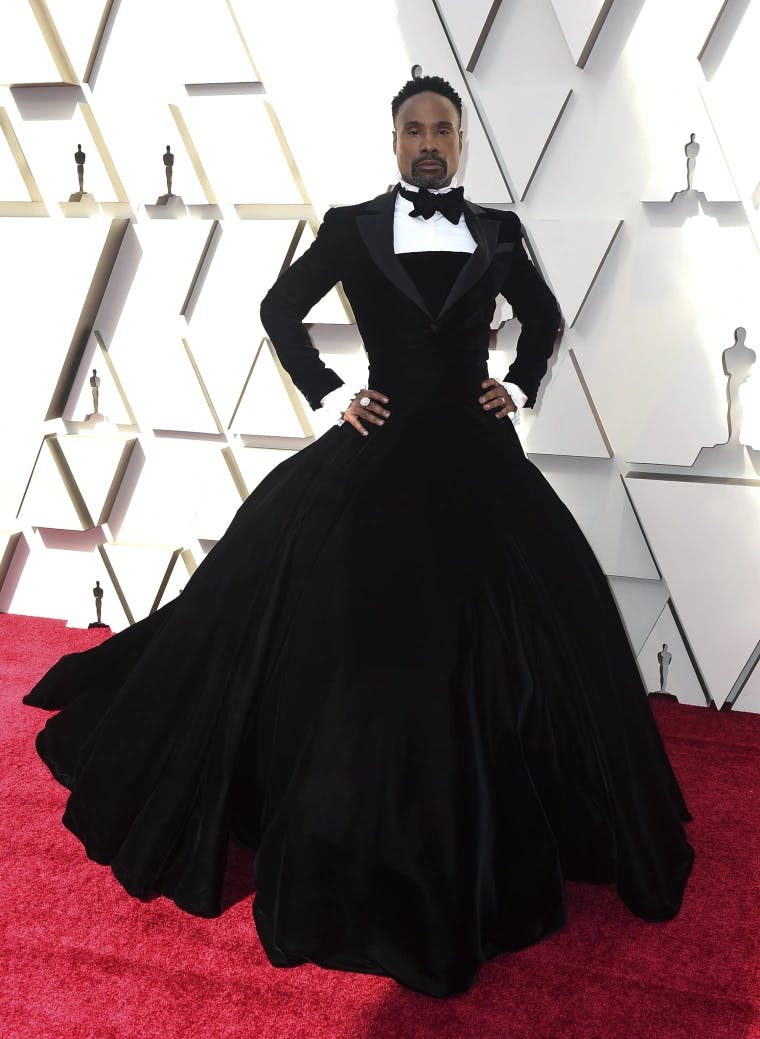 Porter's history and identity inform the ways he leans into fashion. Playing Lola, the lead and a drag queen in Kinky Boots, Porter, who himself identifies as a cis-gender gay man, had the door opened to experimenting with feminine fashion. Later on, when Porter hit the red carpets for his show Pose, he once again had inspiration for and felt empowered to play with gender and expression in his fashion. His more extreme silhouettes and colors aim to deconstruct toxic masculinity and the idea that there's just one way to be or to dress and, instead, strike balance (and a pose).
Langston Hughes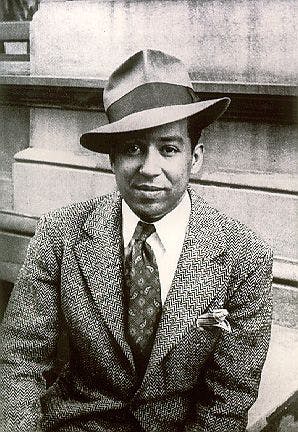 Langston Hughes was a poet, novelist, playwright, and social activist as well as a leader of the Harlem Renaissance. He's also known for his engagement with the jazz movement, which led to his invention of jazz poetry. Through his writing, he worked to support racial equality and portray nuanced Black life in America. 
Sharp styles rooted in professionalism formed the foundation of Langston Hughes' style. He dressed in styles like cardigans, blazers, fedoras, and tweeds. His go-to look was never flashy but did focus on elegance.
Renowned most for his writing, Hughes' fashion sensibilities were also noteworthy and contributed to cultural impact. His garments weren't bold, but he absolutely used fashion as a tool. The structured and classic garments he opted for built a kind of uniform for Hughes. His more subdued style and use of basics allowed him to be taken seriously and professionally but also let his other works–namely his writing–shine and never be overshadowed. The uniform and projected professionalism didn't apply only to him, though. The general style expanded throughout the Harlem Renaissance and helped to strengthen the community and shared identity in the movement.
Lena Waithe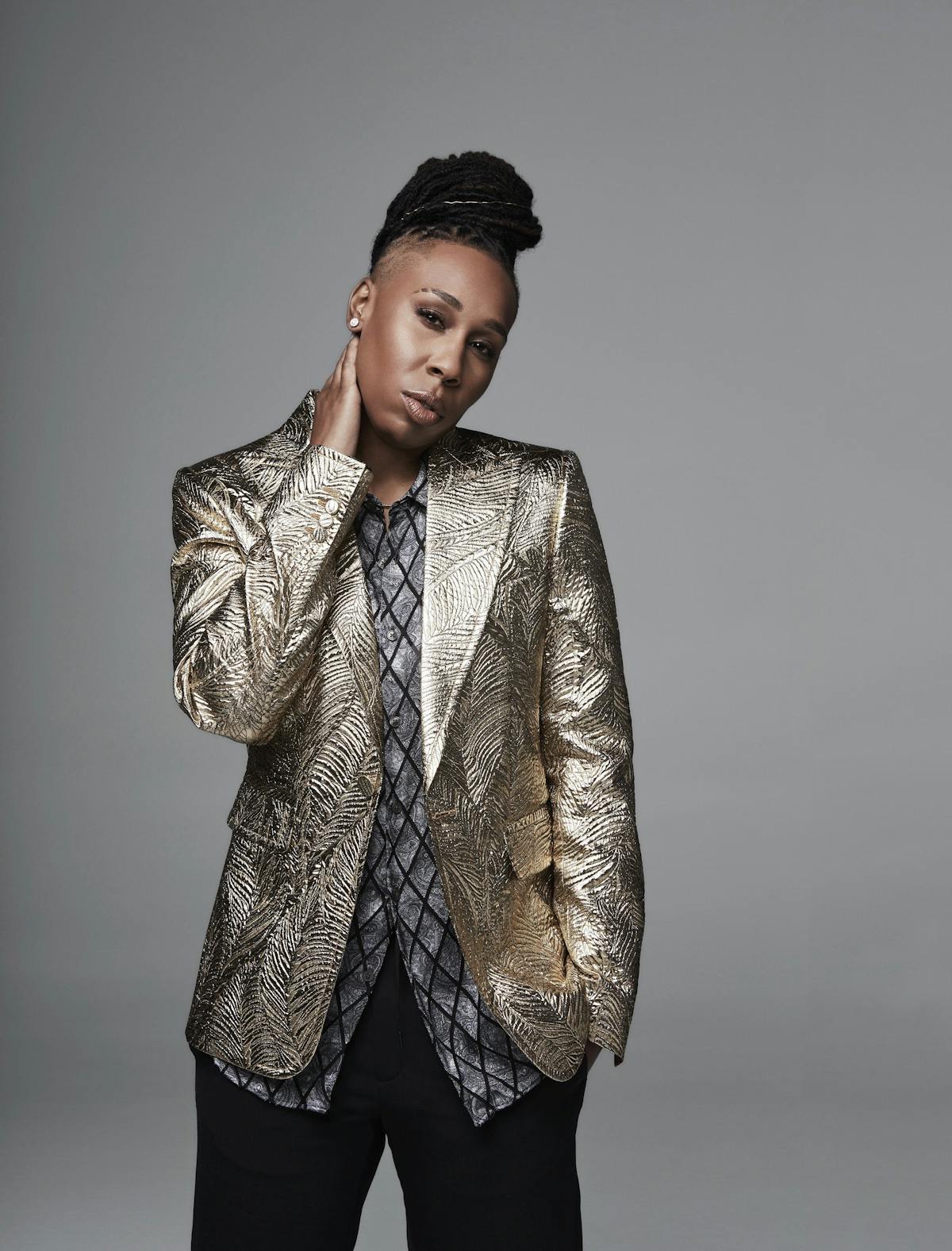 Lena Waithe is an actor, producer, and screenwriter from Chicago. She is known for Master of None, Queen and Slim, Boomerang, and The Chi, among others. Waithe is renowned for her smart, funny, and poignant work and for bringing impactful Black lesbian representation to popular media.
Waithe's style go-tos lean toward the traditionally masculine, favoring the likes of suits and blazers for her red carpet and events looks. Her fashion consists of comfort-grounded elements, either in oversized fits even for more formal occasions or in athletic wear for everyday, casual outfits. Lena Waithe is also heavily influenced by the street style aesthetic, inspired by her Chicago roots, and her current fashion looks contribute to street style culture, too.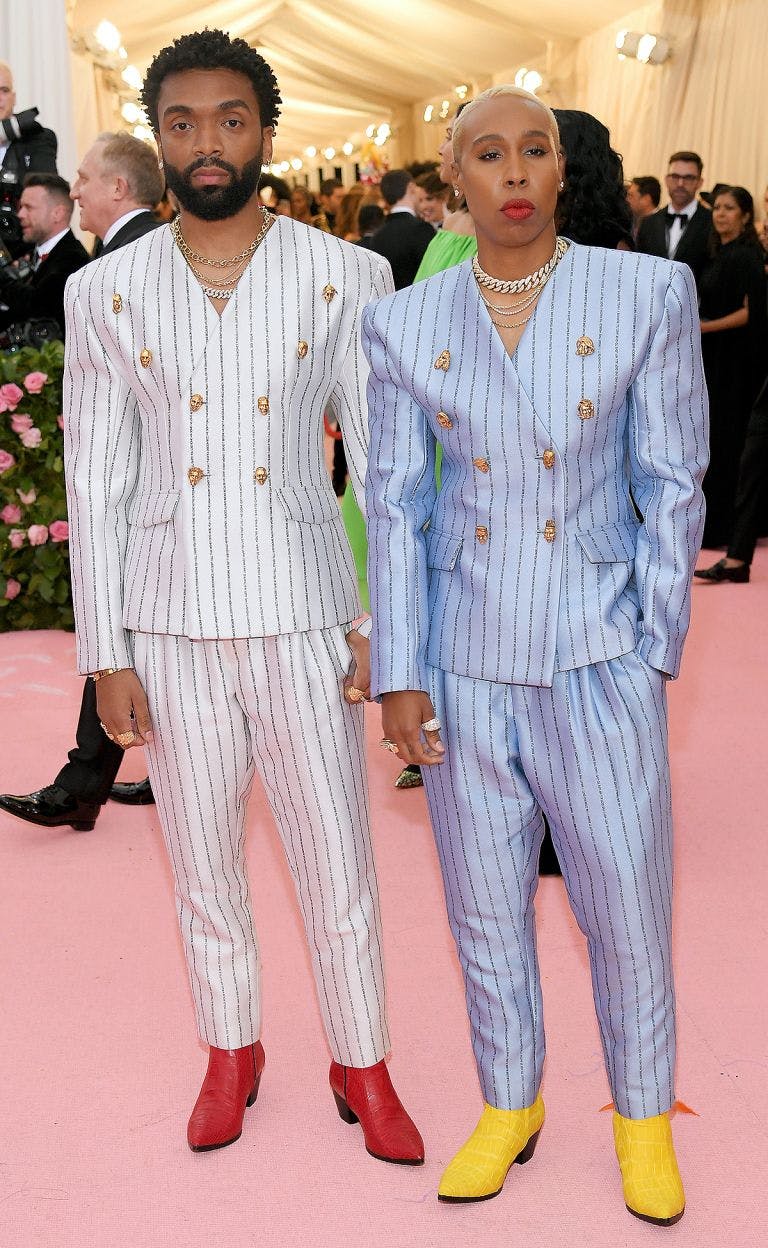 As a masculine-presenting lesbian woman, Waithe's style holds space for all parts of her identity, including softer femininity with the more comfortable, oversized fits, intricate details, hairstyles, and more. Her typical street style-influenced suiting looks showcase herself and her work in a professional, put-together though unexpected and broad-ranging light, which also stands to represent her fellow Black creators in Chicago. At the same time, that style of dressing sends a clear message that Waithe isn't here to be put in any box, as women in TV and film so often are.
Ryan Coolger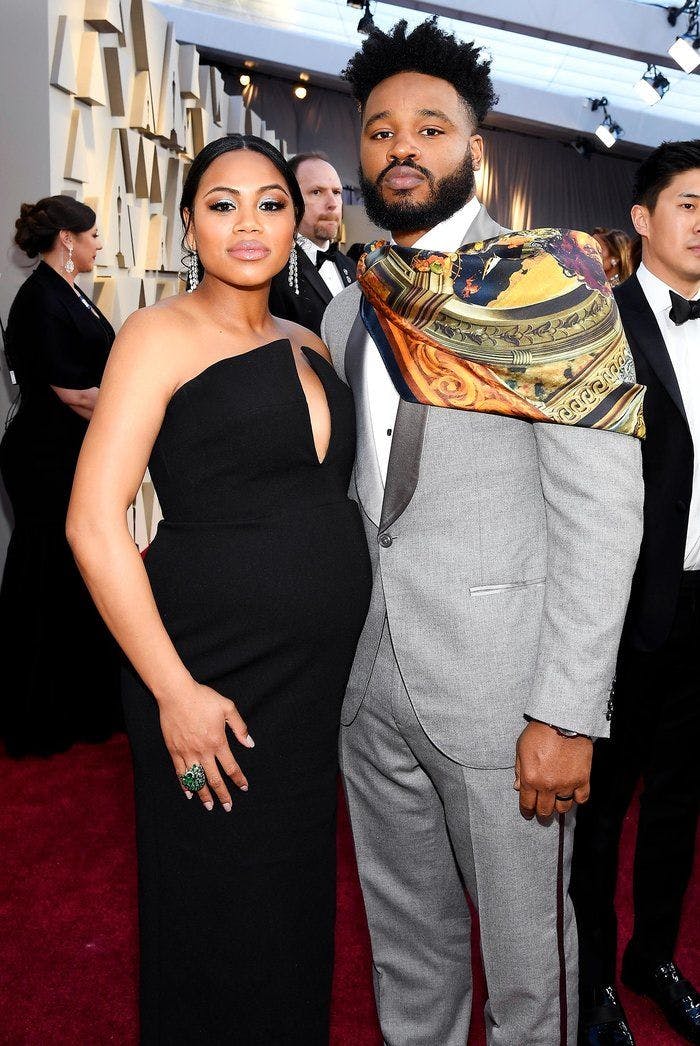 Ryan Coolger is an American filmmaker, director, and screenwriter known for directing Black Panther, Wakanda Forever, and Creed. Ryan Coolger is the recipient of the NAACP Image Award, which is given to recognize outstanding representation and achievement in TV, film, and literature by people of color. Having a hand in writing and directing some of the biggest films of the moment, Coolger is proving to guide and shape the direction of pop culture.
Ryan Coolger's typical red carpet style consists of classic, sharp tailoring with sleek, modern suits and tuxedos alongside bold elements that harken back to and represent his Black pride. These elements, like jackets, capes, and silky scarves tend to include embroidery or printed African motifs and are visually striking and attention-grabbing, diverting from the more dialed-back ensembles that are more standard for menswear on the red carpet. In addition, he's known to sport his signature hairstyle and facial hair.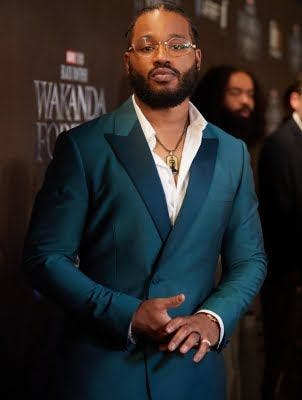 Coolger uses his fashion and grooming as a platform to showcase and promote the beauty and even normality of African and Black motifs, styles, and appearances. The way Coolger presents himself seems to say that Black men showing up as themselves to do their professional work and do it seriously is inherently professional in itself. His style, while pushing boundaries, shows that there is no need to tone down identity to fit in and be acceptable.
Make #MyHistoryMyPower your own. Tag whenever you're using your style to explore or embrace your culture, heritage, or personal goals and strides.
Ready to build your moment with a powerful look? Make a statement in a suit or tuxedo.