Summer 2023 Wedding Color Palettes & Top Trends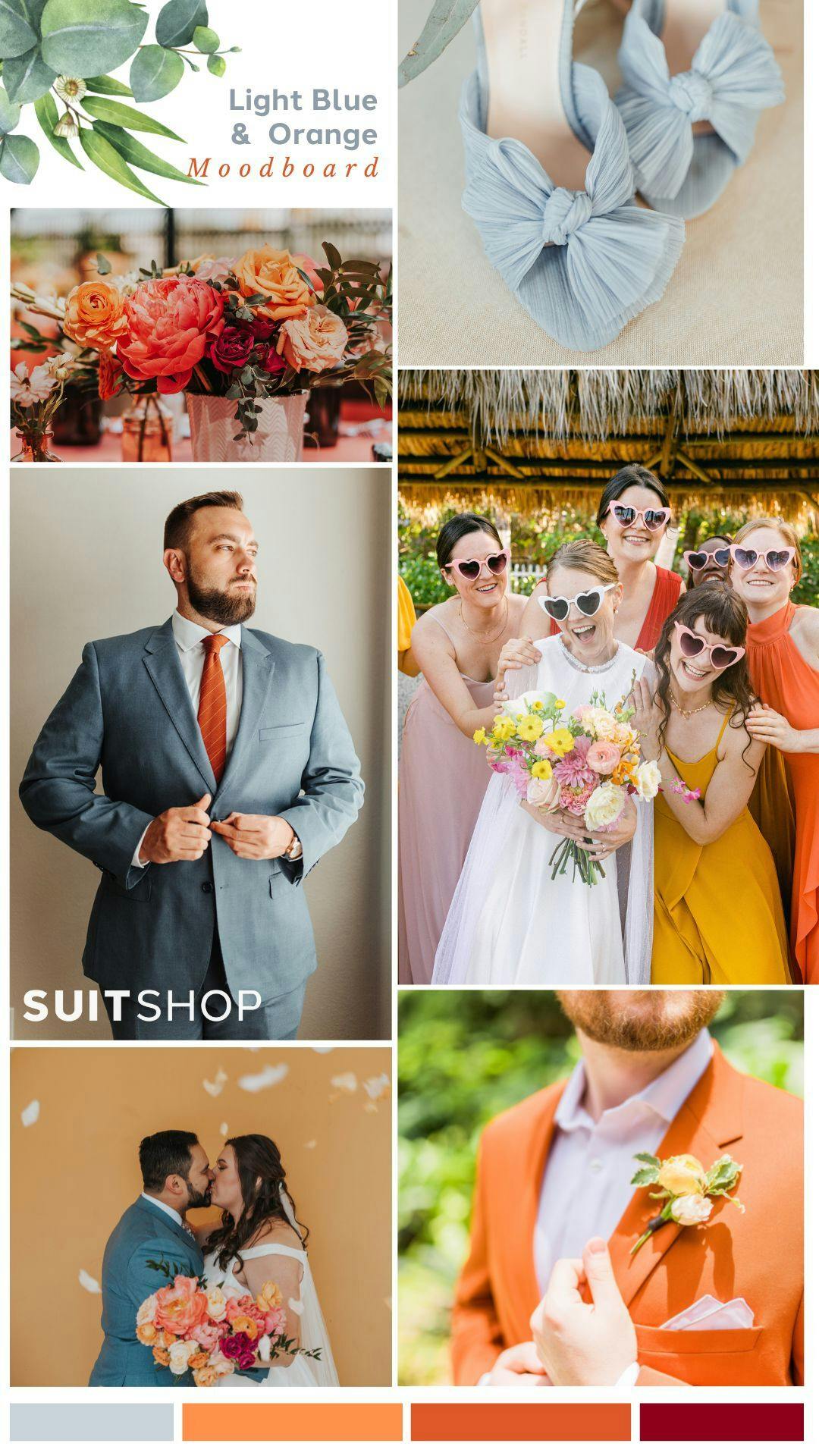 We thought 2022 was a big wedding year, but The Knot let us know that "2023 is anticipated to return to pre-pandemic levels with approximately 2.1 million wedding receptions" in their Real Weddings Vendor Report. Which is to say, as we near summer 2023, it's all only getting bigger. And, couples in 2023 are breaking tradition. This year we'll see grazing tables instead of passed hors d'oeuvres during cocktail hour. In place of traditional rentals, décor will be locally-sourced and eco-friendly. And, brides will replace the traditional ball gown with accessories like feathers, capes, and gloves. As you narrow down the details of your summer 2023 wedding, here are a few ideas to keep you current. 
Protect your guests from the heat. 
In 2023, we aren't looking to see outdated baskets of sunglasses and paper fans. Instead, opt to provide parasols for your guests. Stick to light and airy, sheer colors like white, beige, and rose quartz. Not only will your guests appreciate the shade from the summer sun, the pictures from your big day will look like they popped right out of a magazine. 
Draw inspiration from the West. 
You don't have to live west of the Great Plains to embrace Western décor at your wedding this summer. Western weddings is one of the biggest trends of the season, and it's also one of the easiest to make your own, customized to your preferences. Use Western fonts in your invitations, dress the guys up in bolo ties, or set up a late night fire pit at the reception. And, don't forget the cozy pillows and blankets to keep your guests comfortable. You can also find tasteful ways to dress up the day with horseshoes and cacti. 
Connect to the earth. 
Wedding color palettes for summer 2023 are full of earth tones, from sky blue to evergreen, sunset orange and sandy beige. Here are a few mood boards to help you pull together the earth tone wedding of your dreams. Order fabric swatches to compare shades and let the stylists at SuitShop know how we can help make your dream wedding come to life.