Wedding Colors for a Country Wedding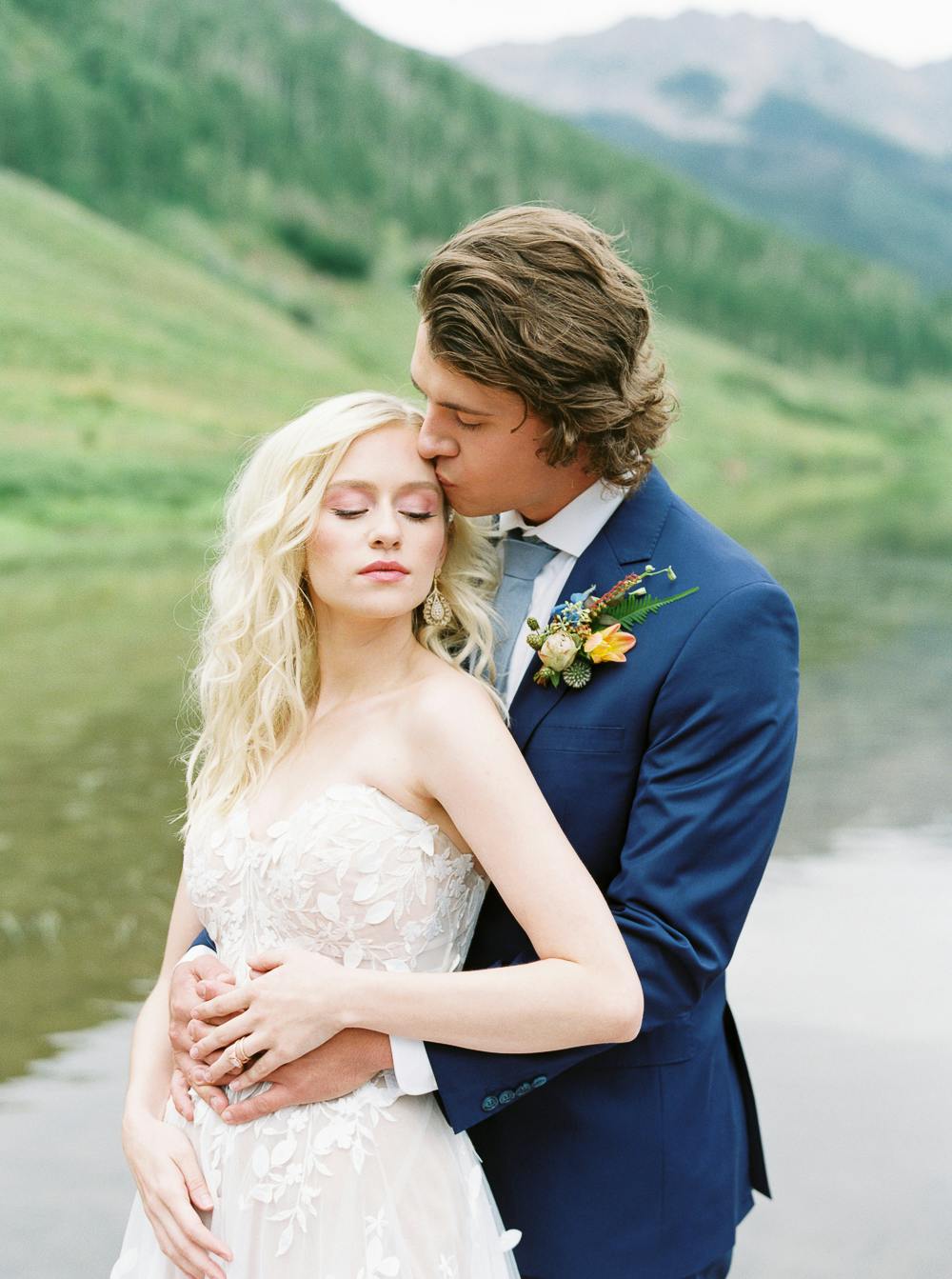 It is undeniable that it is becoming more and more popular to celebrate the big day away from chaos of the city. A city affair has a modern and contemporary feeling, but rustic weddings are so charming. Rolling hills and pastoral views add a natural romance to the big day. Country weddings are infused with nature accents, neutral tones and have that cozy feeling of returning home. But, it is not mandatory to be in the middle of nowhere to have a country wedding atmosphere. This charm can easily be replicated no matter where your wedding is taking place. Also, for those couples looking for a classy look, with the right color scheme, a country wedding can be extremely elegant.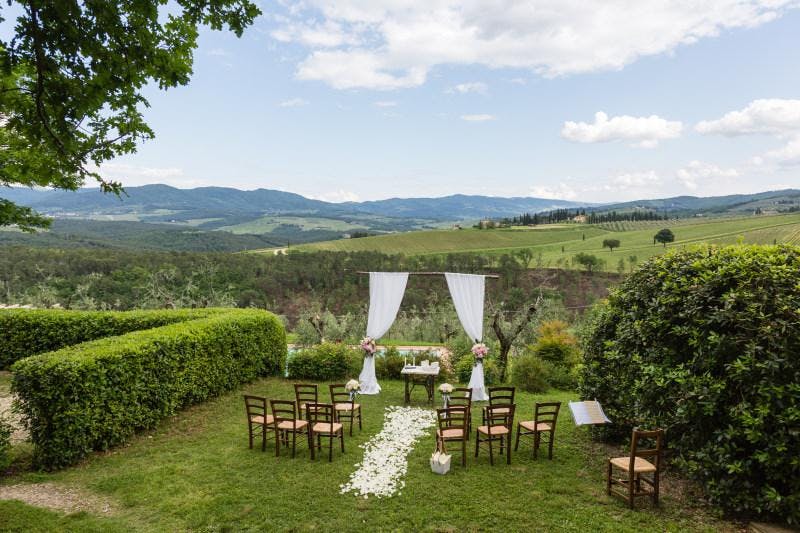 While picking your country wedding colors, keep in mind the venue where you are having your wedding. Not all the venues are suitable for the same color scheme and the décor will set the mood of the day. There are so many styles and palettes to get inspired. Check out our suggestions and find your perfect country wedding colors for your wedding day!
Greens and whites 
This combo provides a relaxing but incredibly charming atmosphere at the same time. Greens and whites, can be used for all different types of events, from very laid back to something more on the lavish side. These colors, inspired by nature, provide a fresh organic setting that underlines the country scenery already present. Consider the type of greenery already on the grounds of the venue and add strategic touches of whites and neutral colors for a classy and informal event. Use an abundance of flowers, fabrics and furniture, like sofas and cushions, for a stylish - chic result.
Add a twist to your celebration by incorporating aromatic herbs. Rosemary, lavender, and thyme mixed with flowers will evoke a country feeling with a vintage and timeless touch, able to transform any place into the most romantic spot. Mix and match herbs and white flowers in the centerpieces to infuse the day with a bohemian scent. 
Add a twist to your country wedding colors with purples and greens 
A contrasting color combination is perfect for a summer wedding.  This color scheme will provide a balanced mix between modern and mystical. In nature, purple comes in many different shades. For a vibrant result use silver or gold accessories, such has chargers, candle holders, chairs and tableware. Softer purples, like lavender, orchid, or amethyst will add romance and charm to the day.
The deeper hues, such as eggplant, mauve, and violet will provide a bold effect, underling the contrast with the greens for a flashier effect. Mixed with gold accessories, the darker shades of the purple will give the wedding table a superb effect. Consider also that these country wedding colors are the perfect match for an old countryside castle.  The shades of the purple will work perfectly against the plain greys of the walls' stones.
Pastel orange, pink and silver
A soft color scheme based on pastel tones perfectly fits a romantic bride. This combination pairs well with venues with dark colors and wide gardens. Pastel accents help to tone down an ambiance with strong colors. These pastel duos will provide a soft, fresh and feminine character to the wedding day.
Combine orange and pink flowers with silver accessories. This glittering touch will provide a cheerful vibe and a whimsical effect. To intensify more of the whimsical theme, add fairy lights and candles above your heads. The outcome will be incredibly romantic and charming at the same time, creating a dreamy and subtle atmosphere. 
Step up the tone of your celebration by mixing and matching softer tones with vivid hues. The result of these country wedding colors will be a wow effect with a timeless and unforgettable touch. 
Orange and pink perfectly pair with any type of country side weddings style.  Used in different shades they are able to provide romance, glamour and charm to the wedding day décor.
f you are planning a wedding in Italy or simply if you need a wedding style consult, grab a cup of coffee and contact us.
 
Photo credits: Alessandro Ghedina, Daniela Nizzoli, Roncaglione Ph, Sofia Balli, Sebastian Ph, Studion Bonon