2019 Fall Wedding Colors and Trends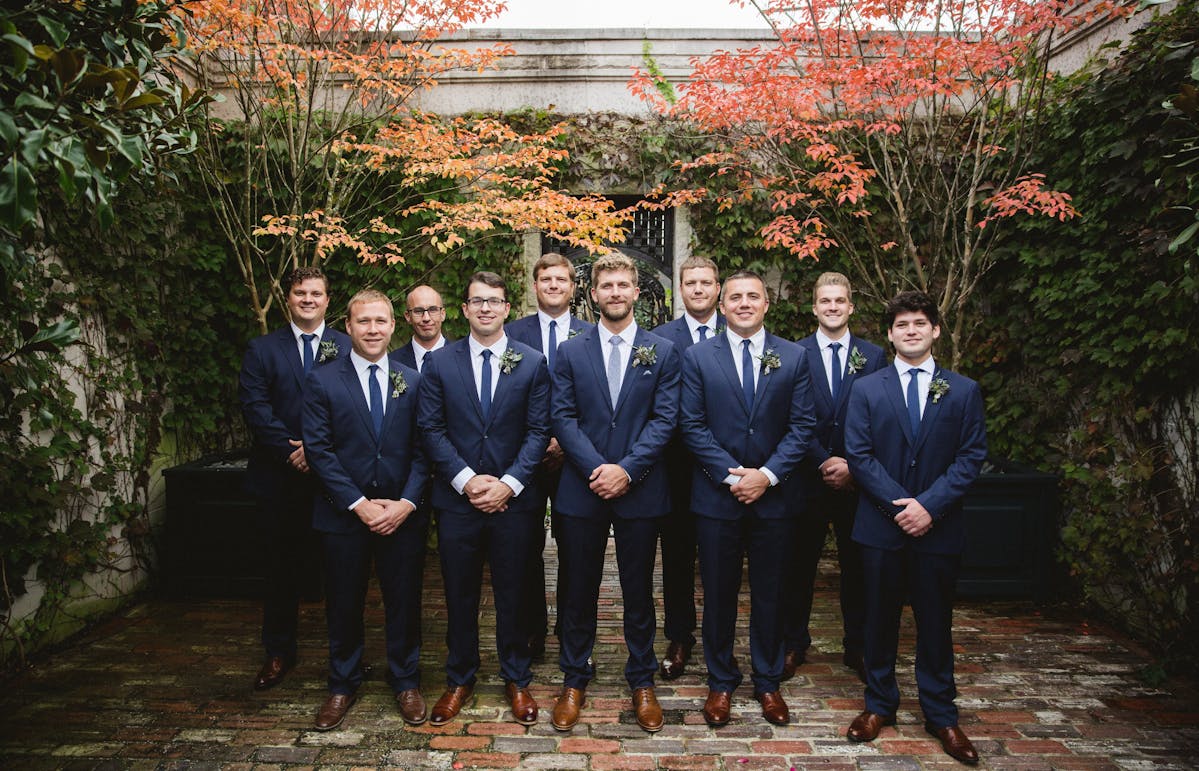 Wedding colors and trends are always changing, and we love how the constant shifts keep weddings unique while respecting tradition. So forget what you saw in those 2018 fall weddings and get ready for a new kind of autumn nuptials. Here are the hottest 2019 fall wedding colors and trends in the pipeline and see how they're shaking things up for wedding-day fashion, decor and more. 
Dark palettes — with a side of color
Burgundy had its moment, but now it's time for a new hue. Enter dust orange. This it-color for the 2019 fall wedding season is the perfect complement to those autumn leaves and sunsets at your outdoor wedding. Incorporate it into your boutonniere with a burnt orange rose or calla lily, or highlight a red rose with orange thistle. Of course, you can also pull this on-trend hue into your decor color palette as well. 
Aside from the pop of dust orange, darker color schemes for fall are on the rise in general. Think black, deep reds and even forest green, winter's iconic color. This fall, it's surely about romance, but with a bit of edge.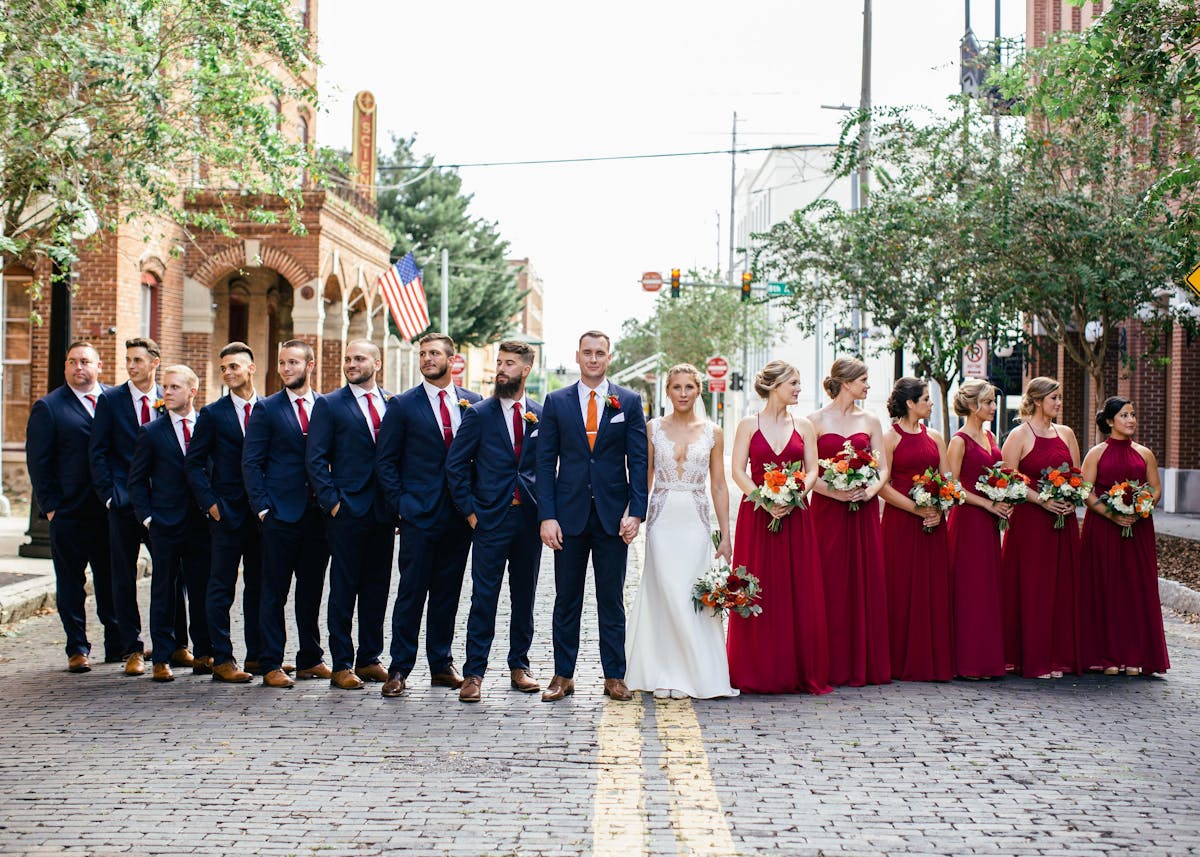 More color for the groom
While we're talking about color, the most exciting trend for us is the increase of color grooms are boasting on their big day. No longer is color reserved for ties, boutonnieres and socks. Now vivid suits are taking center stage and grounding the entire outfit. This is the trend for the maximalist, and we've got you covered with suits in bold hues like brilliant blue and light blue.
Not sure how to piece the outfit together? Need help keeping it moody to go with the dark color scheme trend? Our stylists have you covered. If you're local to Chicago or Philadelphia, stop by our showroom to chat with someone on our team or get in touch with us online.
Statement flower decor
Flowers aren't just for the bouquet and boutonniere this fall. Going along with the drama established by a moodier color palette, bold flower decor is showing up more and more — becoming less of a royal-wedding move to an everyday-wedding move. 
These arrangements can look like dramatic backdrops for your ceremony or hanging flower installations above the tables at your reception. Whatever the form, the bigger the better this fall.  
While this 2019 fall wedding trend isn't directly related to what you're wearing, it surely can affect your attire. If you and your bride are going all out on a one-of-a-kind flower installation, you'll want to make sure your looks complement the palette and mood of the decor — especially if you're using the blooms as your background during the ceremony. It's the perfect opportunity to align your floral accessories with the decor.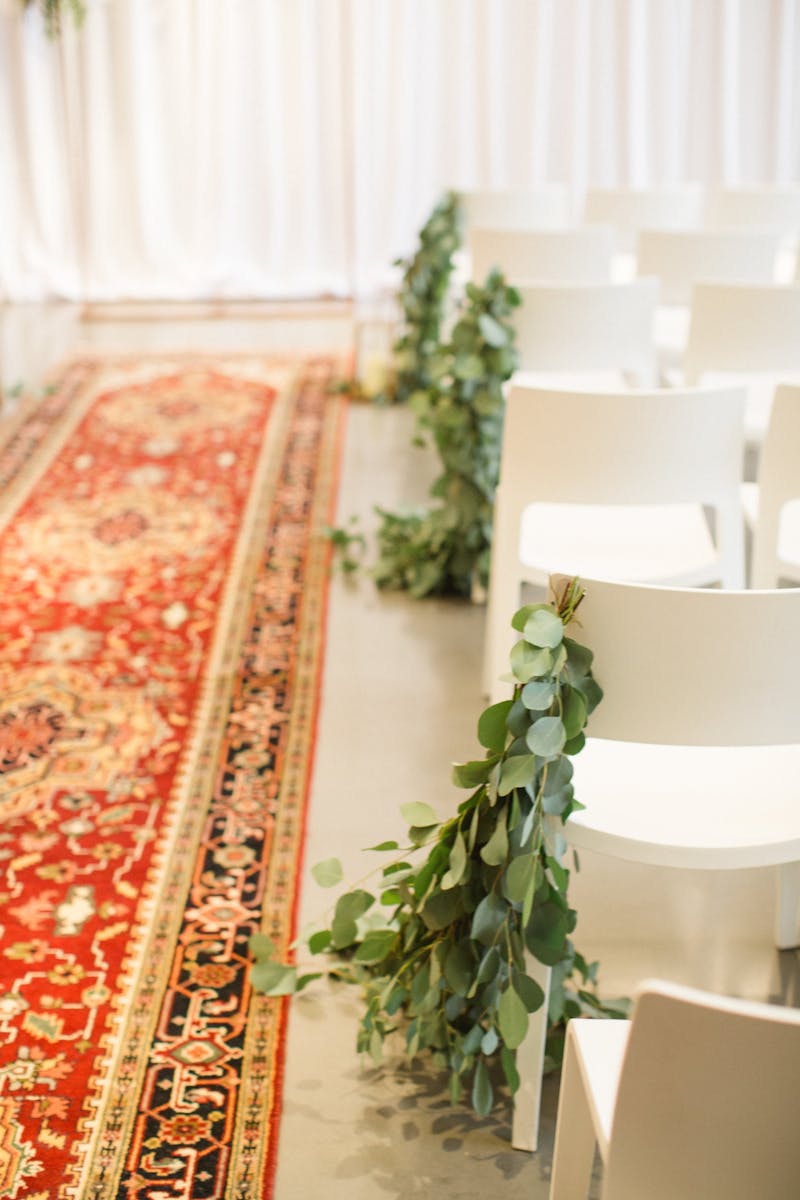 Texture Mixing 
Texture isn't new, but it's not going away for 2019 fall weddings. The main star right now is velvet. This fabric provides soft, throwback style that's also sophisticated, and the No. 1 way to incorporate it into your wedding-day look is to top off your suiting with a velvet tie or bow tie. If you're the particularly adventurous type, you can sport a velvet suit or jacket to fully embrace the trend.
There are so many other ways to play with texture in your outfit too. Think silk and wool bow ties. Tweed suiting. Succulents or feathers in your boutonniere — or even securing your boutonniere with burlap or a unique fabric. 
Aside from attire, you can layer texture in your decor as well. There are nearly endless opportunities for elevating your reception tables alone. For example, plates with lace-inspired detailing can be topped with fringed linen napkins that are secured with silk ribbon. That's three different textures! Even something as classic as a burlap table runner adds more texture and interest to your overall wedding style. 
Ready to gather some inspiration? Check our Real Weddings album or follow us on Instagram.