2019 Winter Wedding Style Ideas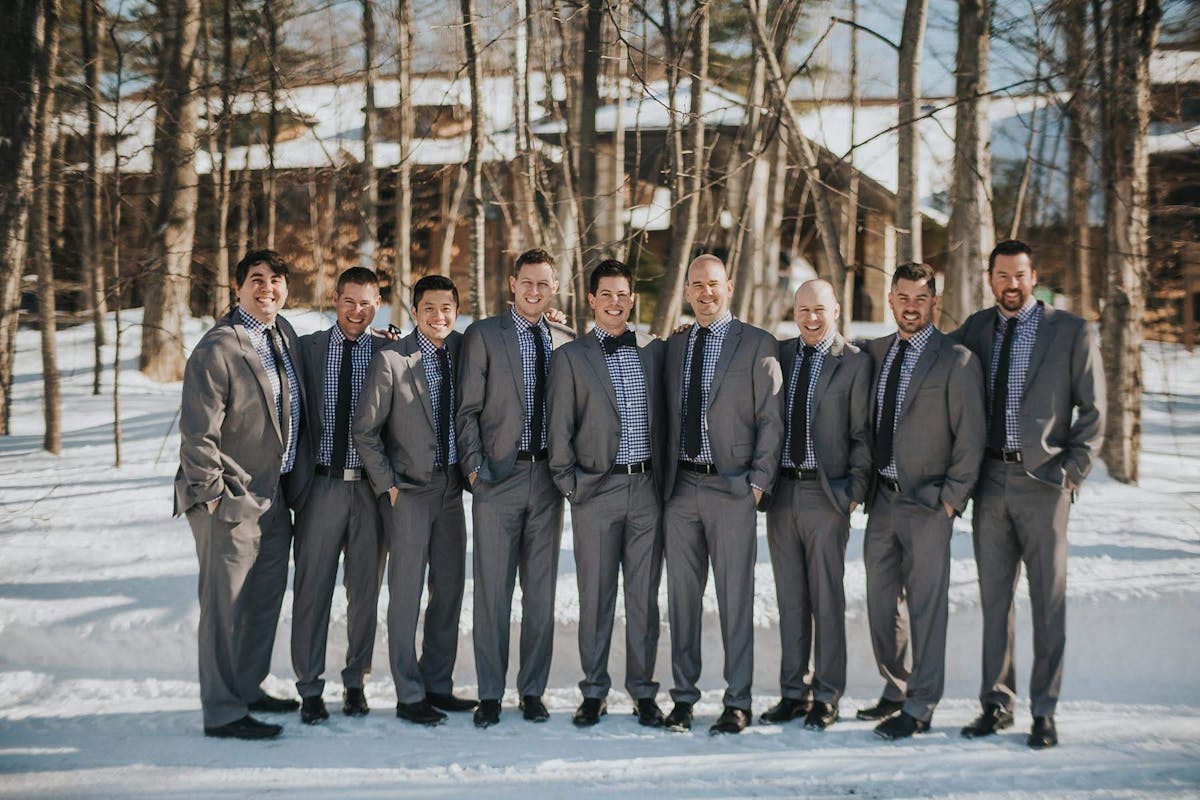 When most people think of weddings, they think of summer weddings in June.  A warm day where the couple and guests include the outdoors in some part of the celebration whether it be an outdoor cocktail hour or dining al fresco.  While all of this sounds lovely, a winter wedding is not to be missed, or dismissed.  There are so many sights, sounds, and smells associated with the winter holidays that a day to celebrate the love of two people makes the winter season even more enchanting and it's like the cherry on top! On a style tip, winter weddings and weddings in cooler climates provide additional look options that are not available during any other time of the year. So, if you are planning a winter wedding, get excited! Below we will discuss some of the latest look options for winter wedding style.
NECKS LEVEL STYLE
When planning your winter wedding style, consider some elements that will give you added warmth especially at your neck.  It's kind of like our elders advised when going outdoors in frigid temperatures -- "protect your neck".  And if the climate won't dictate that you will need to protect your neck from the cold, at least take advantage of options like turtlenecks and dinner scarfs that are great winter wedding looks.

Not necessarily a new option this year, but certainly a popular one, turtlenecks are a nice way to change your look up from the standard dress shirt, especially in the winter months. Find a turtleneck that complements your wedding suit in color and fabric.  For example, if you will be wearing a cotton or poly blend suit, consider a cotton or cotton-silk blend turtleneck.  And for a wool tuxedo, consider a wool-cashmere turtleneck. The fine fabric of the turtleneck will help to maintain the elevated look of the tuxedo. As it relates to color choice, select a turtleneck color that complements the suit color well and does not clash or standout in an awkward way.  It doesn't have to be the same color as the suit/tuxedo but that is certainly an option if you're going for a monochromatic look.  Another option especially dapper for a navy or black tuxedo is an ivory cashmere blend turtleneck.
If you are not the turtleneck type, consider adding a dinner scarf to your tuxedo look.  Admittedly, the tuxedo scarf is more about style and sophistication and less about warmth.  Tuxedo scarves are most often made of silk or a silk-blend material and can be worn over or under the lapel of your tuxedo depending on preference.  Just like the turtlenecks, make sure to choose a color (or pattern) that is complementary to your overall look.  Dinner scarves should always be worn with tuxedos and dinner jackets and not plain suits.  They are an elevated accessory intended for tuxedos.  Also, make sure to purchase an actual dinner scarf.  A regular winter scarf or pashmina will not be the correct length or width to be worn with your wedding tuxedo look.  For the super style-guys, consider adding a dinner scarf to your turtleneck with tuxedo look!

TEXTURE AND PATTERN PLAY
In addition to playing with different accessories for winter weddings, consider wearing suiting made of richer and heavier fabrics like velvet, jacquard, and donegal wool.  Not only will these fabrics provide extra warmth in the winter months, but they will also be extra stylish and in keeping with the winter season.  Consider styling your black or midnight blue tuxedo pants with an all-velvet dinner jacket in a rich jewel tone color like amber, garnet, sapphire, emerald or amethyst.  For the more style-adventurous groom, a full velvet suit in one of the aforementioned colors is also an option. Although not reserved solely for winter weddings, jacquard dinner jackets are often popular during the winter and holiday seasons.  Often including metallics like gold and silver within the jacquard material, these jackets are even more popular for holiday themed weddings including New Year's Eve weddings.  If you think you will be nervous and sweaty on the wedding day, the idea of thicker fabrics might not be that appealing to you.  Instead, consider playing with different pattern options in your wedding suiting.  Tartan plaids like Black Watch, Royal Stewart, and Buffalo should be considered for winter weddings.  A full suit of plaid may be too much for a wedding look.  Consider a plaid dinner jacket or plaid trousers with a solid jacket or jacket and vest combination.
LAYER UP
Another styling idea for your winter wedding outfit is to consider adding a layer to your suiting look.  By adding a cardigan or sweater vest to your look, you will channel the spirit of the winter season while also showing that you are super stylish.  The cardigan or sweater vest can be the same color as the suit or another complementary solid color.  For rustic or preppy weddings, consider Fair Isle or argyle patterned sweater vests. The vests and cardigans can be added to the turtleneck looks described above or worn with classic dress shirts.
 
GUYS WHO ACCESSORIZE
If adding a turtleneck or sweater vest to your suiting look or wearing an all-velvet suit is just too much for you, consider bringing in elements of winter wedding style through some winter appropriate accessories.  Style your wedding suit or tuxedo with a jewel toned velvet bow tie or a Black Watch plaid necktie.  You can even bring in winter texture through a velvet smoking slipper or jacquard loafer.  Also consider purchasing a new overcoat to wear overtop of your suit for outdoor couple photos and to look chic while you travel from the hotel to the ceremony and anywhere else throughout the wedding day. And don't forget about your guys, gift them with a cool accessory like a monogrammed pocket watch or wristwatch that they can wear on the wedding day!
As you plan your winter wedding, consider the style recommendations we mention above.  Looking for more winter wedding style tips? Check out our article on Men's Winter Wedding Attire: Style Guide & Tips.