2021 Spring Wedding Color Trends And Men's Wedding Attire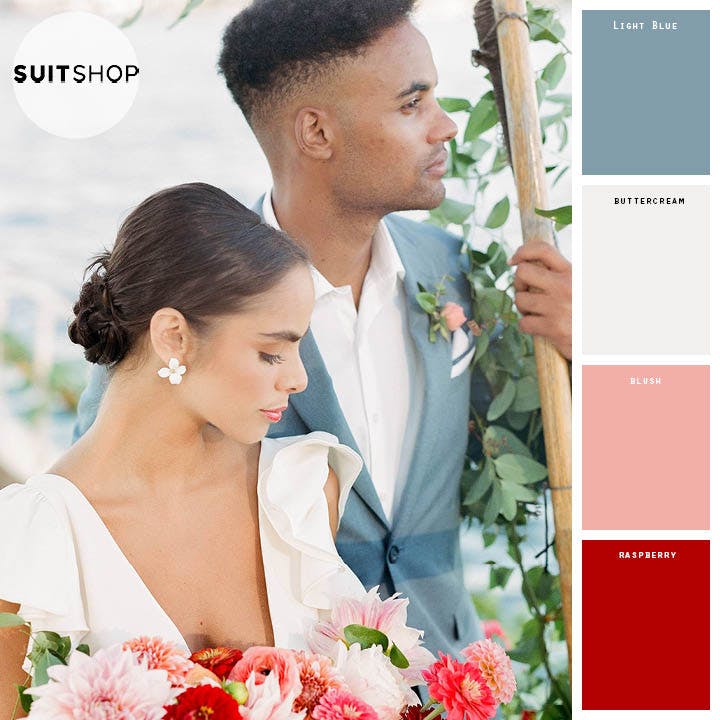 For the 2021 spring wedding season, trending colors are going to be a little darker than previous spring seasons. Darker shades of orange are replacing traditional peach, emerald replacing teal, and burgundy replacing blush. According to Pantone Color Institute experts, "colors for Spring/Summer 2021 transcend the seasons and allow for more freedom of choice." This might be good news if you were planning a fall or winter 2020 wedding and decided to push it to the next year. From data collected by The Wedding Report, 41.5% of engaged couples are planning to or have already moved their wedding celebration to 2021. While this is not what any of us had expected to happen when we rang in the new year on Jan 1st, 2020 excited for a new decade, hopefully you were able to find some silver linings to these changes if it happened to you. If you're still picking out colors for your 2021 or 2022 wedding here's a little inspiration: 
Cerulean and Emerald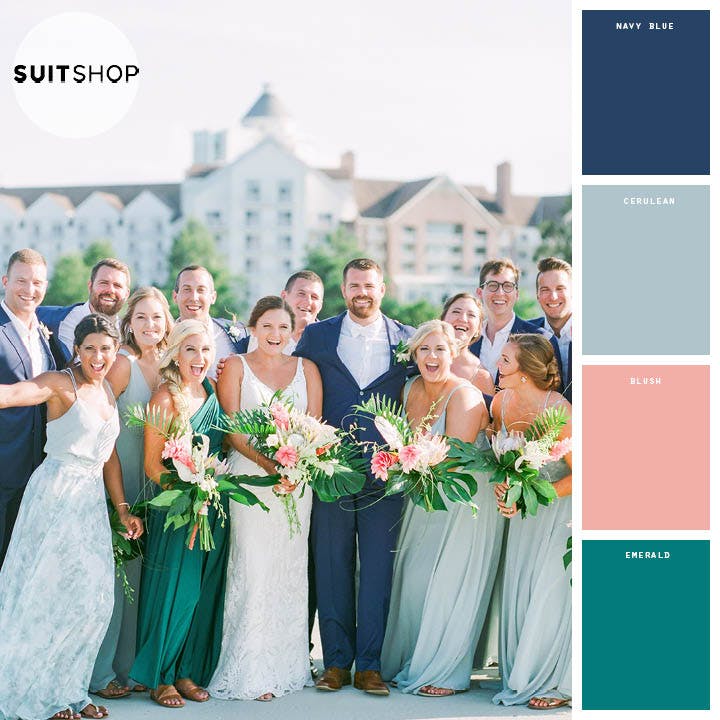 Perfect for a wedding by the water, these light blue and green tones really compliment the beauty of nature. You can pair these blues with champagne and nude for a neutral color palette or go for bolder options like navy and pink. 
Marigold and Papaya
Comforting and warm just like the sunshine, marigold is a bright and cheery color choice for your wedding day. Pair this brightness with deep oranges and navy or charcoal tones so it really stands out. Consider sunflowers for your bouquets and rose boutonnieres for the guys. 
Buttercream and Raspberry 
Not just for the bride's dress and lipstick colors, buttercream decor and raspberry accents paired with succulents and light blue suits is a really romantic option for your spring wedding. 
Gold and Olive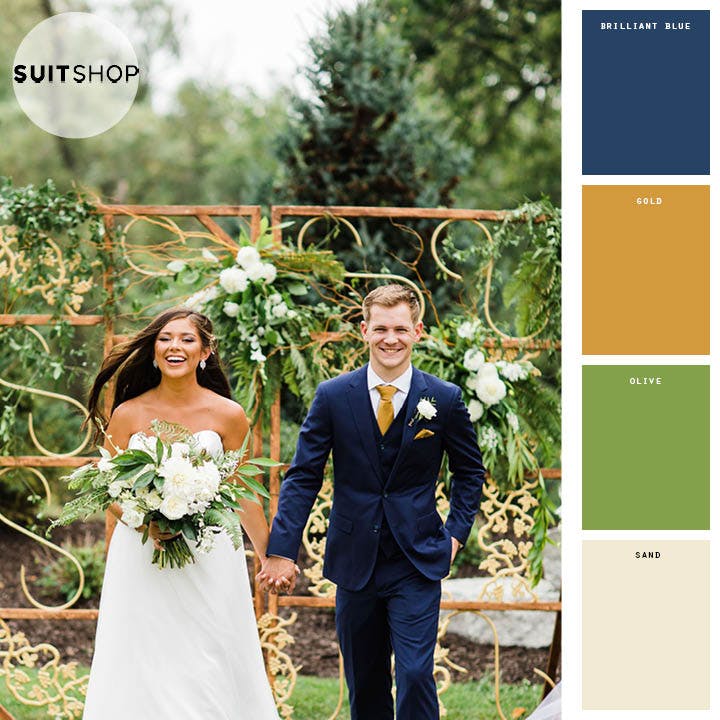 Brown, rust, and gold are going to make big appearances in 2021 weddings and not just at rustic events. These colors can be really stepped up for formal weddings as well. We've seen grooms in custom brown tuxedos while the groomsmen are in classic black tuxedos and the bridesmaids have shimmering gold dresses and we are here for it. 

Along with these color trends for the wedding parties, a few trends to consider for 2021 weddings are the use of metallics in your decor, bold drinkware (think colorful goblets rather than the traditional clear), and the use of bright flowers vs white. As excited as we all are for 2020 to come to an end, we think these trendy and colorful wedding styles will bring a lot of excitement to all of our instagram feeds in 2021. Still figuring out what you'll wear for the big day? Schedule a virtual appointment with one of our stylists or order a free home trial. We want you to be excited about your wedding planning and are here to make it as stress free as possible. Congrats and we can't' wait to see your wedding photos.