4 Different Ways to Wear a Suit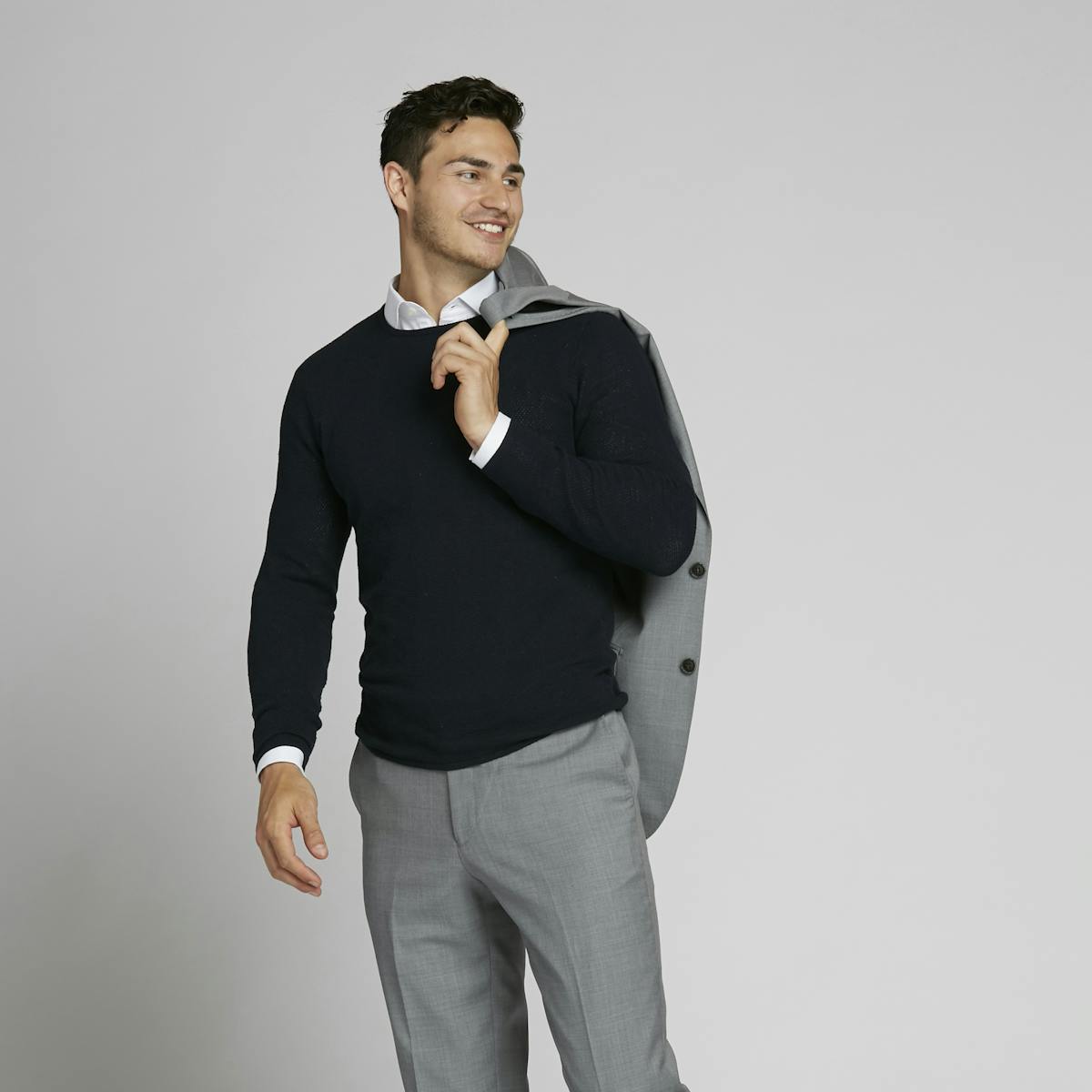 The wedding may be done, but that doesn't mean that you have to pack up your wedding suit and put it in the closet, never to be seen again.  In fact, it's quite the opposite.  In addition to not having to wear a suit or tuxedo that has been worn by hundreds of guys prior to you, one of the best things about purchasing from The Groomsman Suit in lieu of renting is that following the wedding day you'll be able to wear that suit over and over again, styled in different ways.  Your suit may be worn to the office, for a date night, for business travel and even for evening out with the fellas!
To the Office
When wearing your groomsman suit to the office after the wedding is done, consider styling the suit with a white, pastel, or Bengal striped dress shirt. Because most men style their wedding suit with a white shirt, swapping one with color does wonders for repurposing the same suit for different occasion. If you prefer to stick with a white shirt, then a Repp, Club, or Foulard Necktie is enough color and texture to create a sharp office look. Brown or black wingtips or loafers are great shoe choices.  By incorporating these more preppy elements to your look, your Groomsman Suit will easily make the transition from wedding to the office.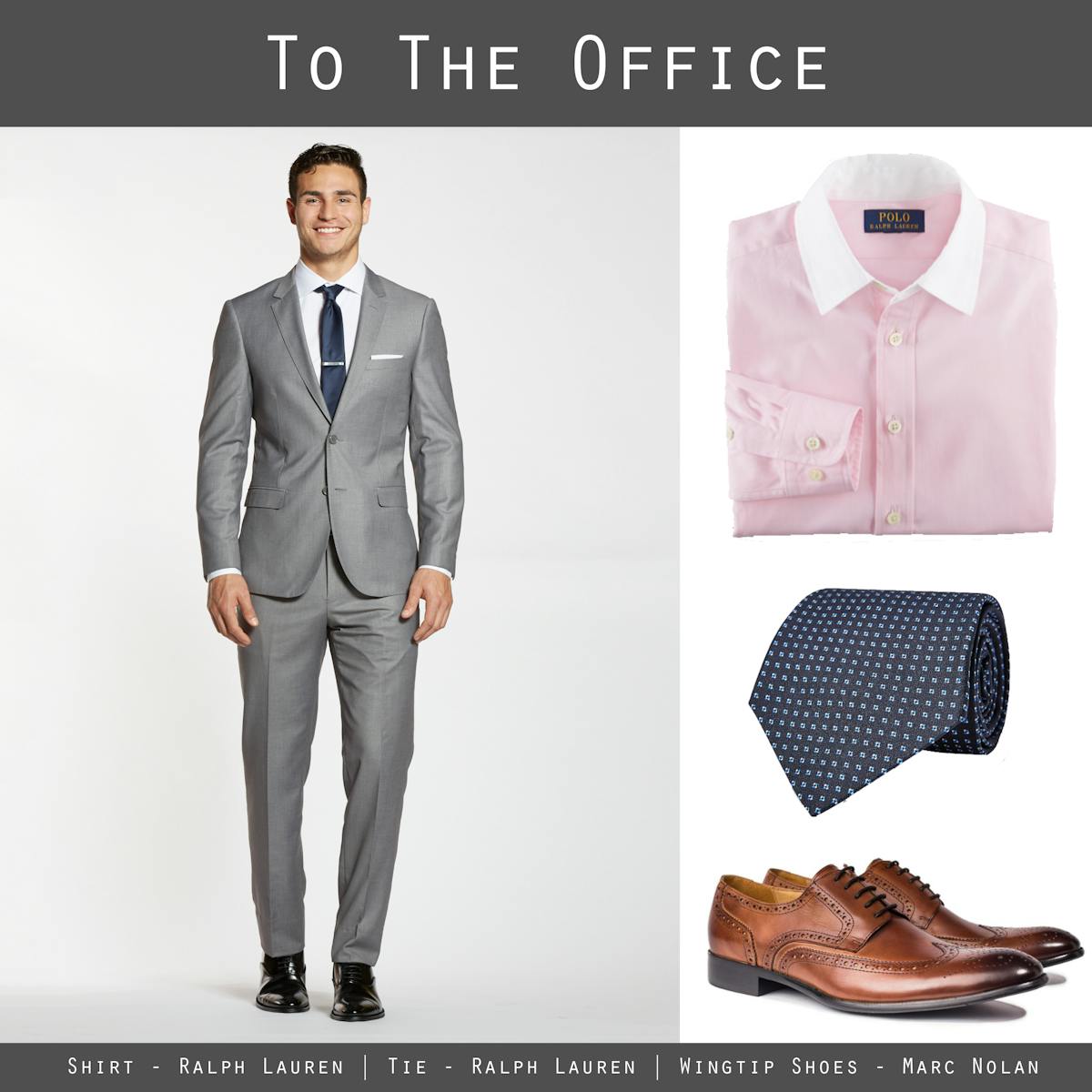 For a Date Night
Although you likely wore your full groomsman suit for the wedding, don't be afraid to separate the jacket or pants for future wear.  For a night on the town, pair the suit pants with a white or patterned shirt, a crew neck sweater and simple sneakers for a sleek and sophisticated look. We love Marc Nolan's Jasper shoe. It's the perfect combination of dress shoe and sneaker.
For Business Travel
As we mentioned, your groomsman suit can be worn after the wedding as a full suit or styled with one of the suit separates.  Business travel can be tricky.  You want the comfort of jeans or cords for traveling through airport but may need to look office or meeting appropriate when you arrive.  Consider styling your wedding suit jacket with a shirt and sweater combo on the top and jeans or cords on the bottom. 
Out with the Fellas
Meeting the guys after work but no time to return home to change clothes? Lose the suit jacket and layer up on top with light sweater or Henley. Add a corduroy over shirt or light jacket to polish off your look. Trade your dress shoes for some leather sneakers and you're ready to go.