4 Ways to Prep for Your Engagement Photoshoot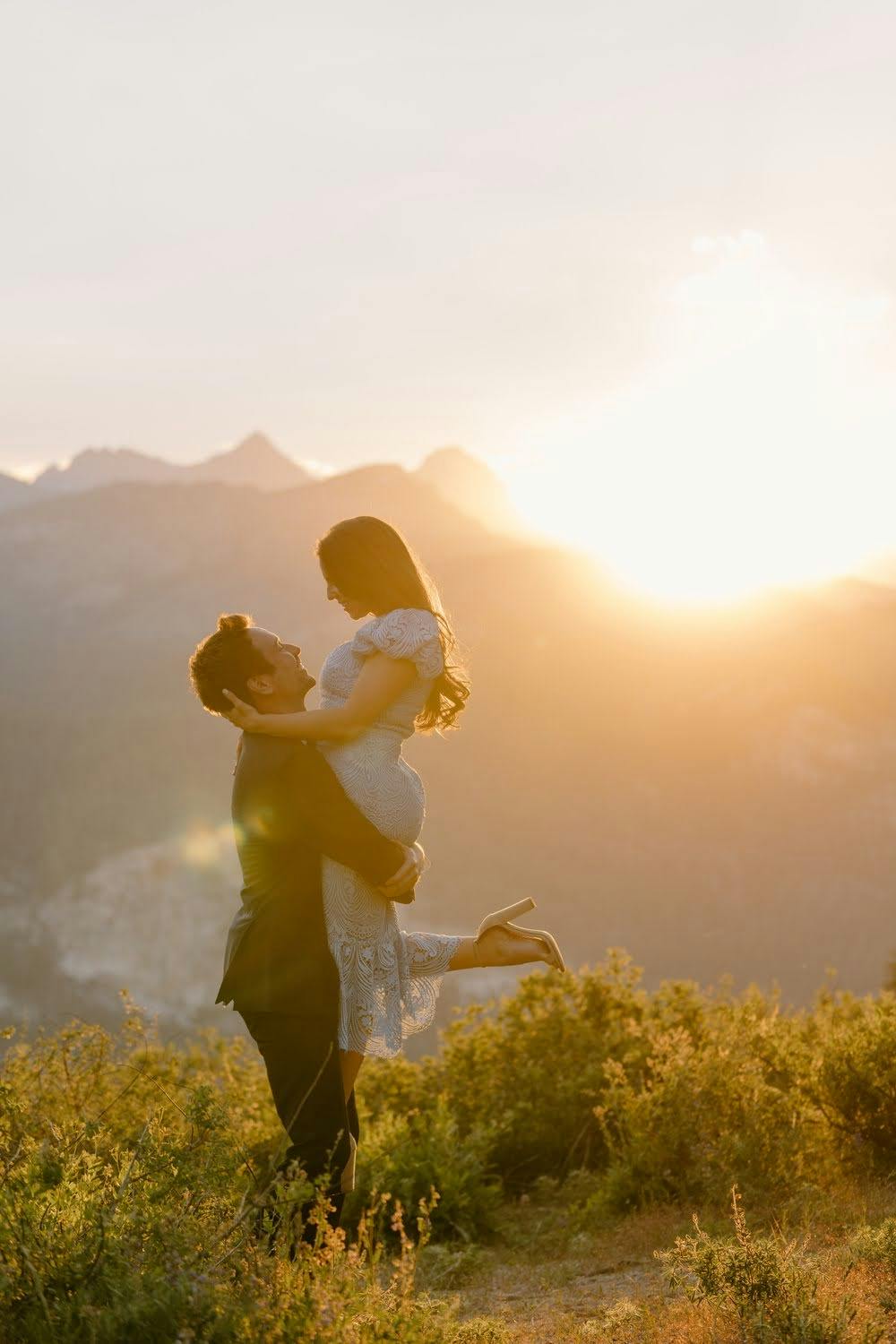 Congratulations on your engagement! You've probably been busy dreaming, planning, and focusing on the big day, but your engagement photoshoot is one of the first tangible activities, next to trying on dresses and suits, that is guaranteed to make you even more excited for the wedding. Here are some tips to help you prep for the second-best photoshoot and help you get the save-the-date cards of your dreams!
Location, location, location
You probably already have a place in mind, but it's best to keep your options open. Just because a place is perfectly scenic doesn't mean it will be perfectly photographed. There are a few things to ask yourself beforehand:
 
Where is the sun? Most photoshoots take place at "golden hour," just before sunset. You'll want to be sure the sun is facing you and glowing in your favor.
 
Is it windy? Beaches are often beautiful, but are known to be awfully windy.
 
Do you want a location that is purely scenic, or that means something special to your relationship? It may be cute to revisit the place of your first kiss or date!
 
Will there be crowds of people around? If you go the scenic route, you may be around crowds of people when you're trying to take intimate photos. For some, that could be intimidating, especially if you're trying to practice social distancing.
 
It's a smart idea to get suggestions from friends and family, a local Facebook group, or even better – your photographer. They've likely done hundreds of photoshoots in your area and can recommend the best spots.
Research your photographer
Online portfolios can be deceiving. Try and get word-of-mouth references. When you look back on your engagement photos, you will remember the entire experience of the photoshoot with the photographer. Getting a photographer that has fantastic people skills and the ability to bring out the best in your personalities is important, especially if you're not used to being photographed. Those perfect laughing candids often require a photographer you're comfortable being vulnerable with.
 
Think ahead about your appearance
Although engagement photos tend to be casual, you don't want to wait last-minute to pick out your outfits. Your outfits should not only be flattering and comfortable to you but should also complement each other. It's best to pick them out and try them weeks in advance. Many brides-to-be also find the engagement photoshoot the perfect opportunity to trial a hair and makeup artist. Those appointments could take some time and research, so it's best to think ahead.
 
Another good idea is to talk about any insecurities in advance with both your partner and your photographer. Almost everyone has a "good side" or angle they prefer to be photographed from. Many men also may prefer to avoid certain angles because of thinning hair or a bald patch. Consider practicing and researching some poses in advance that you know will bring out the best in both of you. You can also look into hair growth treatments that will leave you both with happy, healthy, and glossy hair! Hair care is self-care and looking and feeling your best will help you get the best results for your engagement shoot. Tackling those insecurities will make you more confident and comfortable in front of the camera.
Relax!
If you're like most people, it will feel awkward taking romantic photos in public. A good photographer will be able to break the ice of essentially being a third-wheel. Some ways to ease nerves are telling inside jokes to bring out a natural smile and truly embracing your personality. (If you're a goofy couple, take goofy pictures!) It may even be a good idea to turn the whole day into a date. If you have a nice dinner date to look forward to after the photoshoot it will give you something else to focus on.

When the engagement shoot is over, it's probably time to start really digging into your wedding planning. Before deciding on the attire for your group, order free fabric swatches, a free home trial, or set up a virtual appointment with a stylist. We are here to help you along the way. Happy planning!