5 Reasons to Pick Grey Groomsmen Suits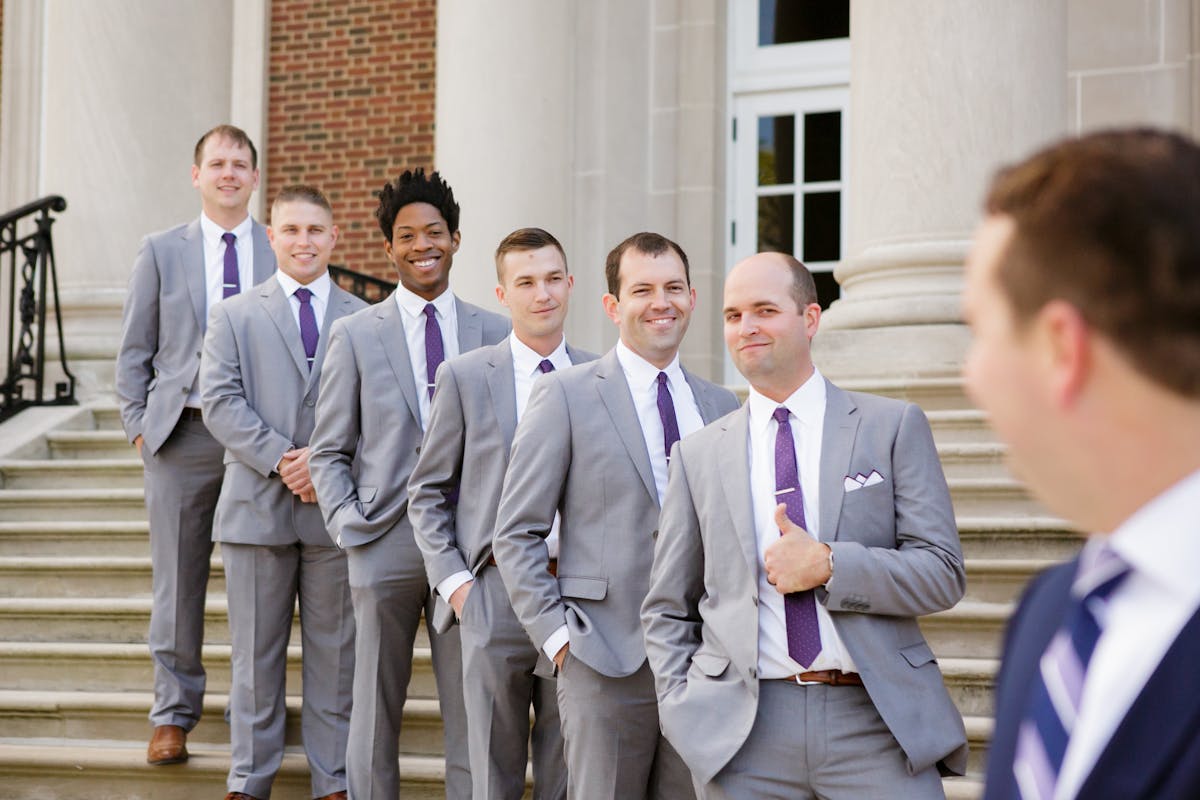 When you're thinking of the best way to help your guys stand out on your big day, there are no doubt several ways to do it. With the warmer months, though, lighter gray is an all-out winner. Gray groomsmen or bridesmen suits will stand out more than darker shades like black or navy but still supply the sophistication you want for your groomsmen. Here are a few other reasons why gray may be the best look for your wedding party.
Classic yet Modern
Not as formal as navy or black but not as loud as brilliant blue, gray the best in-between option if you want something timeless that can be easily styled up or down. Depending on the different elements and accents you pick, a gray ensemble can be refined or more relaxed. The appearance of gray suits as a common street-style option has transformed them into a staple for younger men, making it a great contemporary option for your groomsmen.
Versatility
Gray is no one-trick pony. There are nearly endless ways to make it a sharp choice for your wedding party. If your wedding airs on the formal side, you can suit your guys up in a dapper three piece. For the ultimate classic look, pair it with a white button-down, black or gray tie and brown Oxfords. If you're going for a more casual or relaxed vibe, ditch the ties and add suspenders as well as patterned or lighter accessories. And if you are looking for a great groomsman gift for your guys, consider gifting them the suspenders!
Perfect for Getting Creative
Gray provides one of the best backdrops for color and print experimentation. It's a great neutral shade for louder wedding accessories that make your groomsmen stand out and set the tone for your wedding style. Pastels and richer colors alike are perfect complements for casual styling, but don't be afraid to be adventurous too. Try a striped shirt with a bowtie for a nontraditional and energetic look. You can also get creative with classic combinations so your groomsmen's suits aren't too muted or too dark. Even navy ties or boutonnieres with white and green accents will help their look pop while maintaining a polished finish.
Multi-seasonal Appeal
Along with its stylistic versatility, gray is also known for its seasonal versatility. Many grooms opt for gray for their spring and summer destination weddings because its lighter color provides a break from the traditionally darker color palettes of fall and winter. The brighter, softer colors often paired with gray suits further solidify their place as go-to staples for the warmer seasons. Despite its perfect place in spring and summer weddings, gray also makes for an excellent fall and winter wedding suit.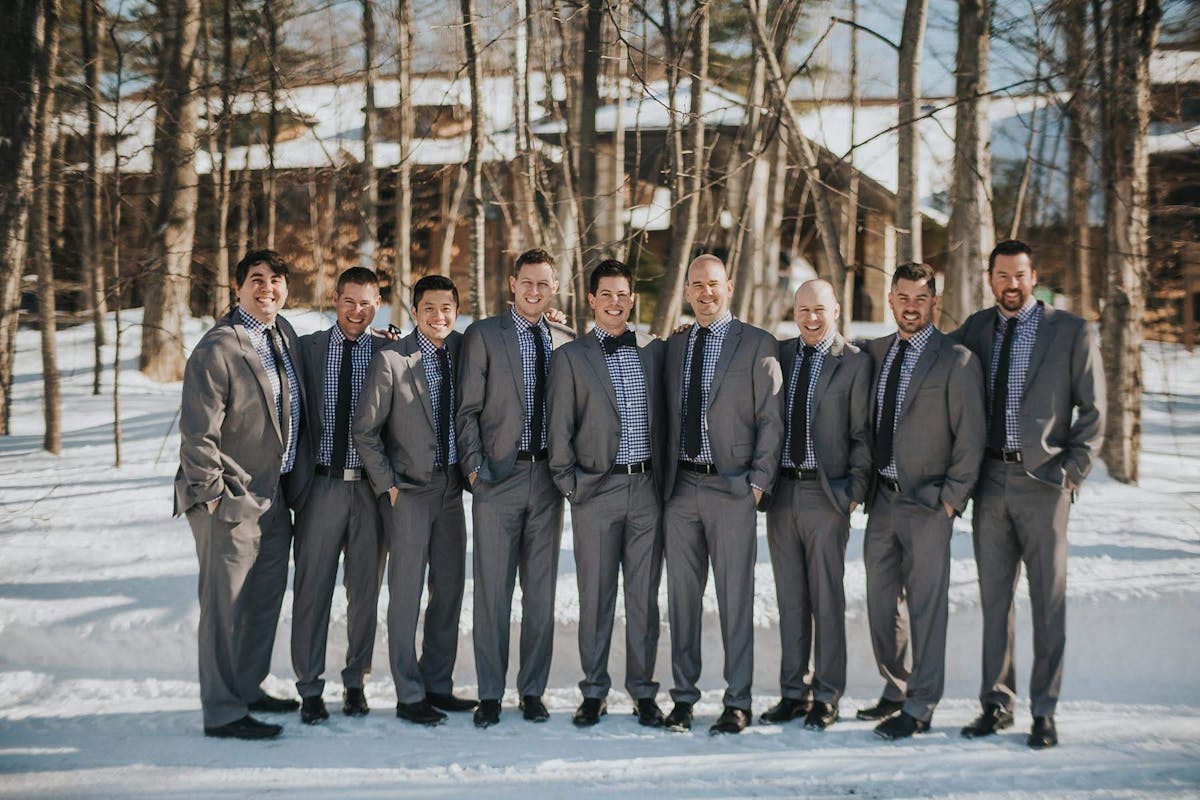 Beyond the Wedding 
Gray is one of the gifts that keeps on giving. Not only will it keep your groomsmen sharp on your big day, it's also perfect for days when the guys want to stand out at work, at the bar or on the street. A light gray jacket can double as a blazer with jeans and a light sweater. Darker suits don't offer the same versatility because of their strong formal look. Gray is the perfect transition piece that works well for day or night. Groomsmen can blend the sophistication of gray with casual and minimalist tie-less ensembles that feature colorful button-downs. Or they can throw on a bright or patterned bowtie for a classy-cool look. On chilly spring days, a black turtleneck is a classic move. Some guys can even rock fedoras or sneakers with their gray suit jacket for the ultimate dapper-casual attire.