5 Wedding Flowers and Their Meanings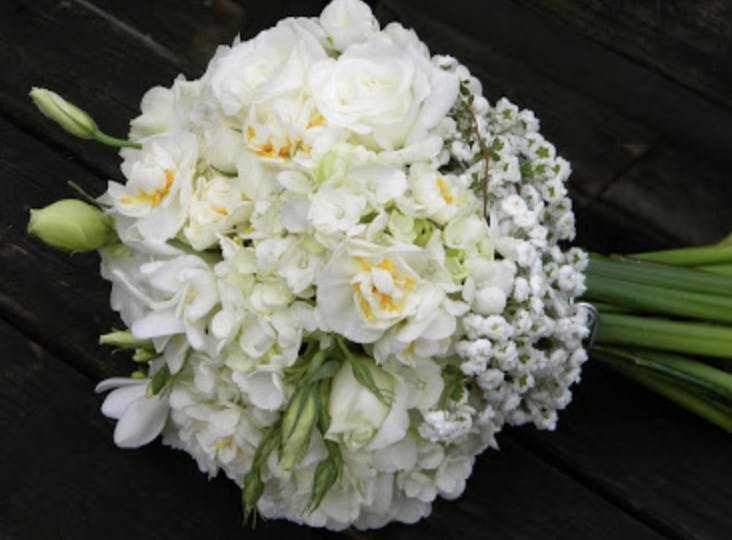 We're ankle deep in floral stems this week, leading up to Valentine's Day and the day of LOVE. The energy is sky high and all of the spring blooms are parading through the door to be made into bouquets. The Perfect Petal has always been known for our obsession with unusual stems, and it occurred to me that many couples in the throws of wedding planning might enjoy hearing about some of the more novel approaches to wedding floral composition and the unusual botanicals that are available to them. 
Color Imbued Ferns
Grasses of all types are in Vogue at the moment. While Pampas is still enjoying center stage in many weddings, bunny grass, fantail fern, preserved maidenhair, and feild grases are everywhere. I'm loving tinted asparagus fern right now, for its ethereal cloudlike qualities and endless hues. We are using it to construct hanging floral art pieces, to add volume to ceremony backdrops and lovely handheld bouquets. 
Ferns are good luck for new lovers and symbolize new beginnings and hope for the future. (almanac.com)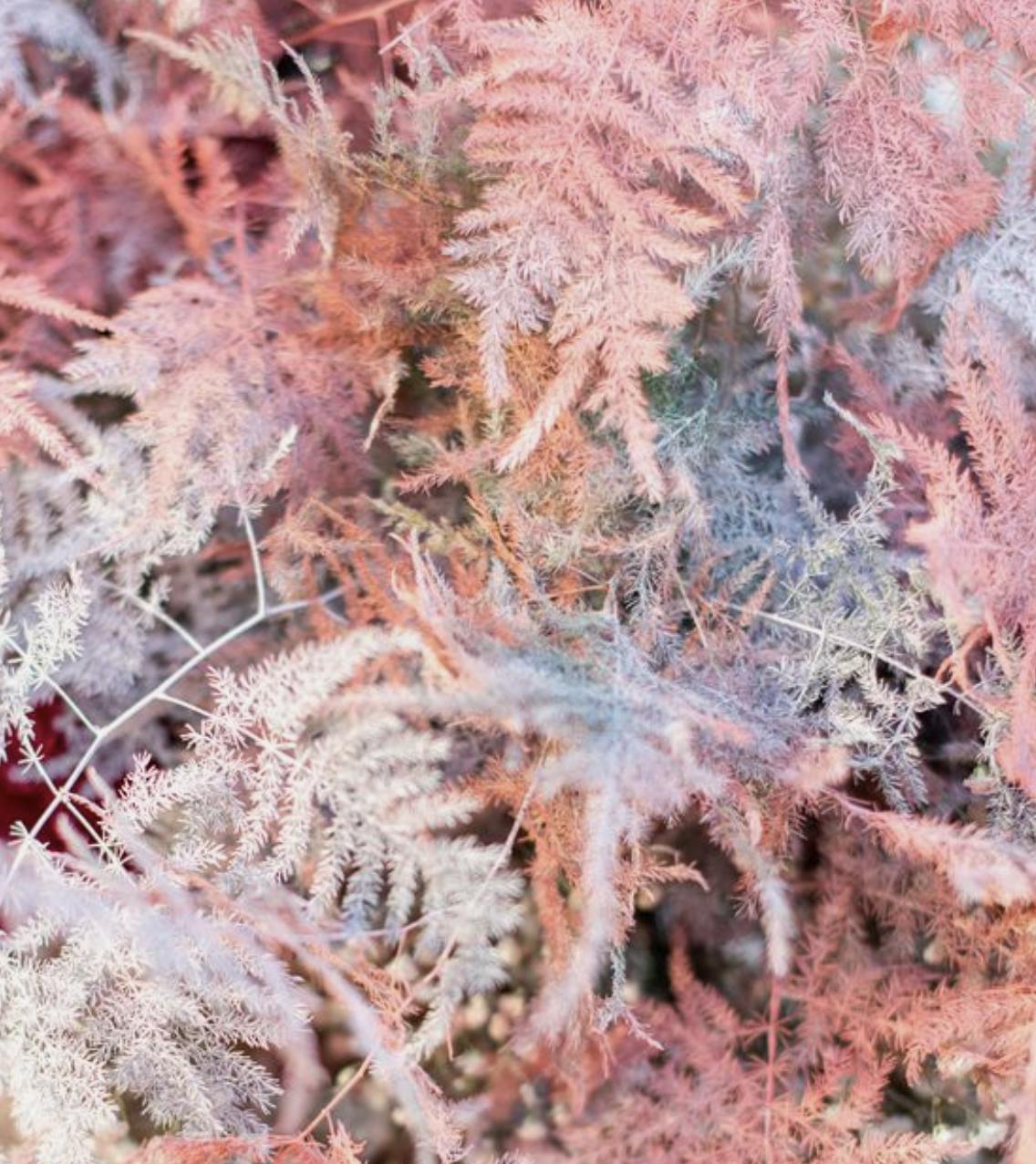 Narcissus

Bi colored daffodils and narcissus are emerging as a wonderful idea for spring weddings. These delicate stems add lightness, movement and fantastic cost efficiency. We recently saw a gorgeous tiered head table design with all types of forest floor greenery and 1000 white snowdrop narcissus sprouting out of the greenery like cascading white fireworks. Glorious!
Narcissus and daffodils symbolize the arrival of spring, good luck, and happiness. (flowermeaning.com)
Frilly Topped Tulips

Our friends in Holland have leaned in to the planting of these light hearted darling tulips. Each tulip bloom is topped with "party fringe" and they come in a myriad of colors. WE suggest choosing one color and pulling it throughout your wedding design. The frilly topped yellow is truly wonderful, as is the white and tangerine. 
Yellow tulips in particular symbolize celebration and congratulations. (petalrepublic.com)
Butterfly Ranunculus

Butterfly ranunculus are spritely nymphs of nature in a rainbow of colors. As designers we love them because they move and sway and add a romantic quality to every occasion. They also have the added bonus of longevity to their list of attributes. Choose from blush, lemon yellow, rose pink, sunset orange, burnt persimmon and scarlet. 

Ranunculus are used  when you find someone charming or attractive. (flowermeanings.org)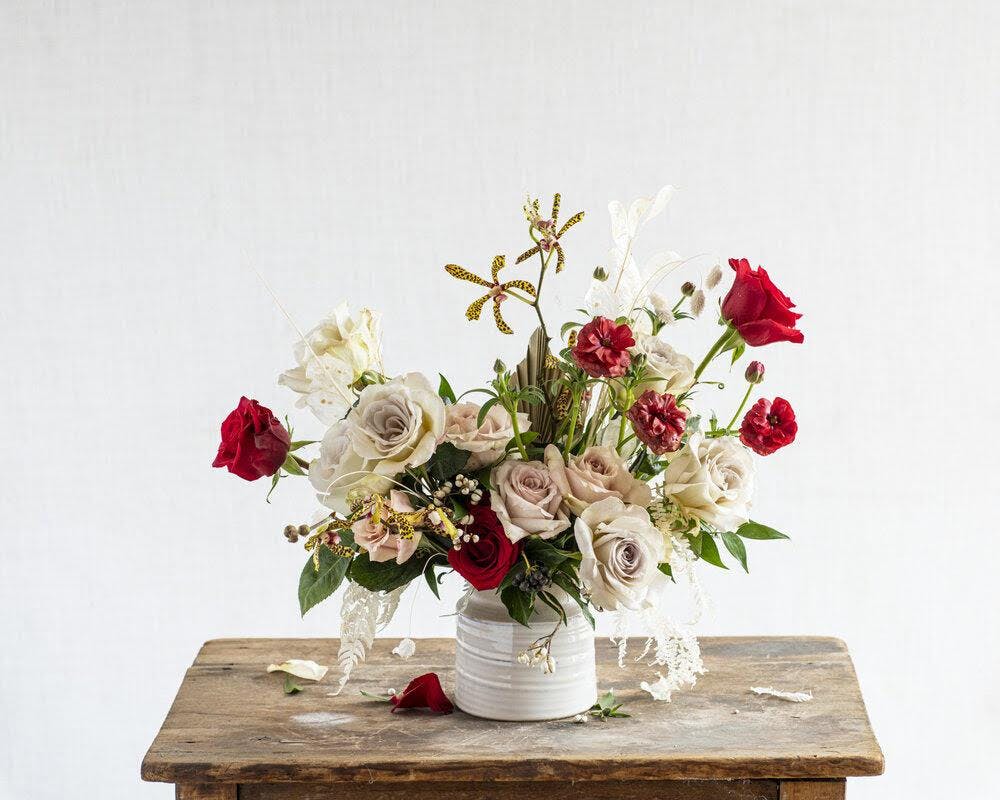 Japanese Sweet Peas
Japanese sweet peas are tremendously fashionable and are fascinating to our group of designers because of their wild array of two toned hues, like nude and apricot, brown and lilac, aubergine and mist. They come in solid colors as well and their swan like silhouette is elegant and delightful in table arrangements. These stems are not inexpensive but well worth the cost. 
While the saying is "April showers bring May flowers," the sweet pea actually symbolizes the beginning of April. While sweet peas are often thought of to signal a good bye they also mean bliss and kindness. (lolaflora.com)
WE can't wait to see these novel stems captured in your images from your soirees. 

If you're local to Denver be sure to contact The Perfect Petal at kit@theperfectpetal.com and visit The Groomsman Suit for all of your suiting needs.