9 Prom Style Alternatives if You Hate Traditional Prom Dresses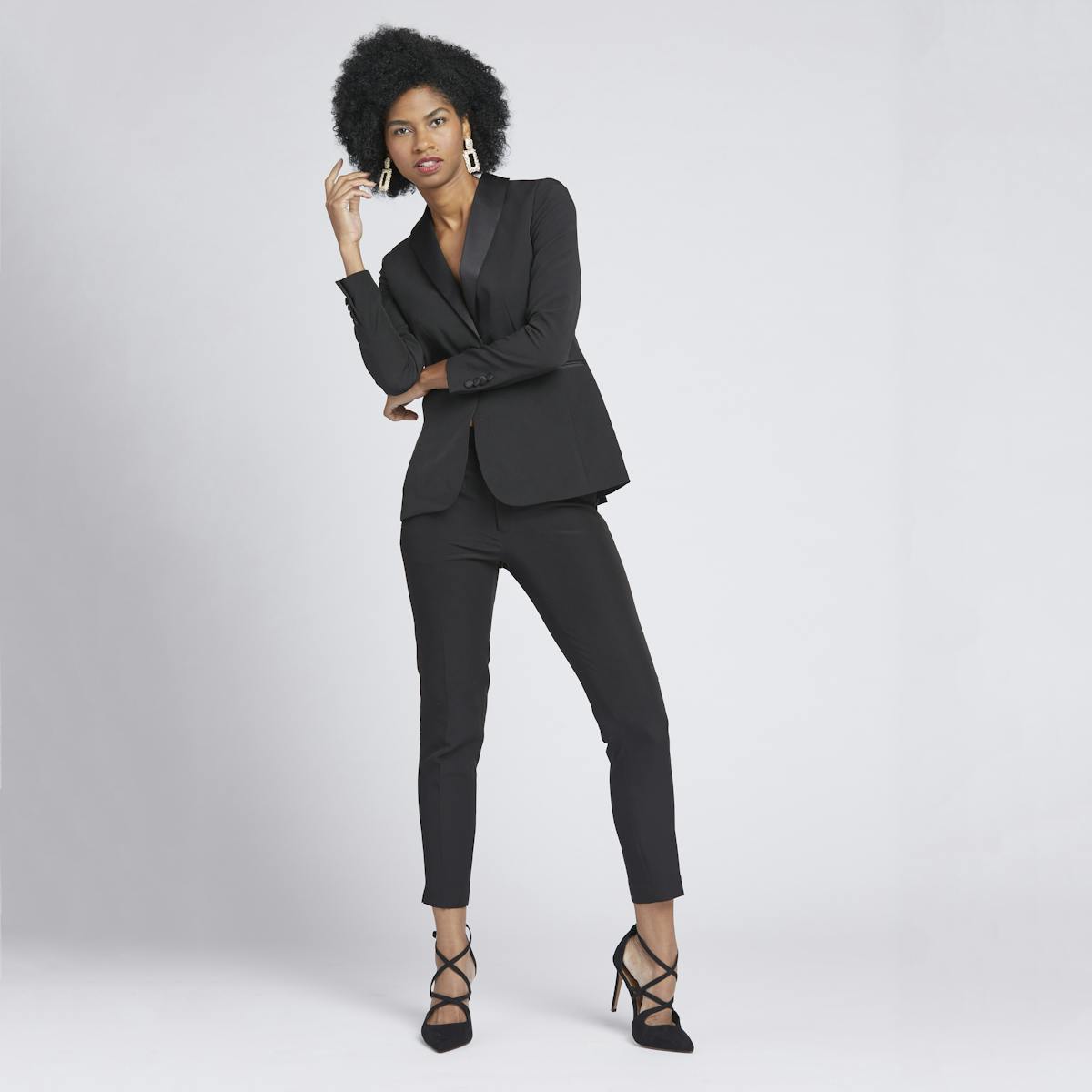 Thinking about dressing to impress at your prom? How about ditching the traditional ball gowns and prom dresses?
That's right—2022 is the year to embrace your distinct style and unleash your inventive side.  Whether that means wearing skirts (not just for women!) or sporting a suit or tuxedo (not just for men!), fashion is gender-fluid and dynamic, and we're here to prove just that.
Check out nine alternative prom styles that are sure to be just as much of a head-turner as your typical prom gowns or standard tux get-ups.
New is always better.
Prom is said to be a rite of passage for high school students. For this reason, it's often during prom season that you can deepen and strengthen your sense of self, and this is apparent in how you dress, choose your friend groups, and express yourself.
That said, it's only natural to want to stand out and have an awe-inspiring moment at the social event to mark your teenage years.
Time to get to business.
1. Magnificently Monochromatic
Nothing says mysterious and effortlessly stylish better than an all-black ensemble. Black is an easy color to pair with. It also suits all different aesthetics and accessories. You can dress it up or tone it down. The key here is to layer different textures to add depth and create a visual impact despite wearing a single shade of color.
For instance, try combining ruffles and tulle with a more structured blazer or top. Otherwise, you can stick to a more consistent material from top to bottom. Going full satin, velvet, shimmering sequin, or even leather are all fashionable routes you can take, too.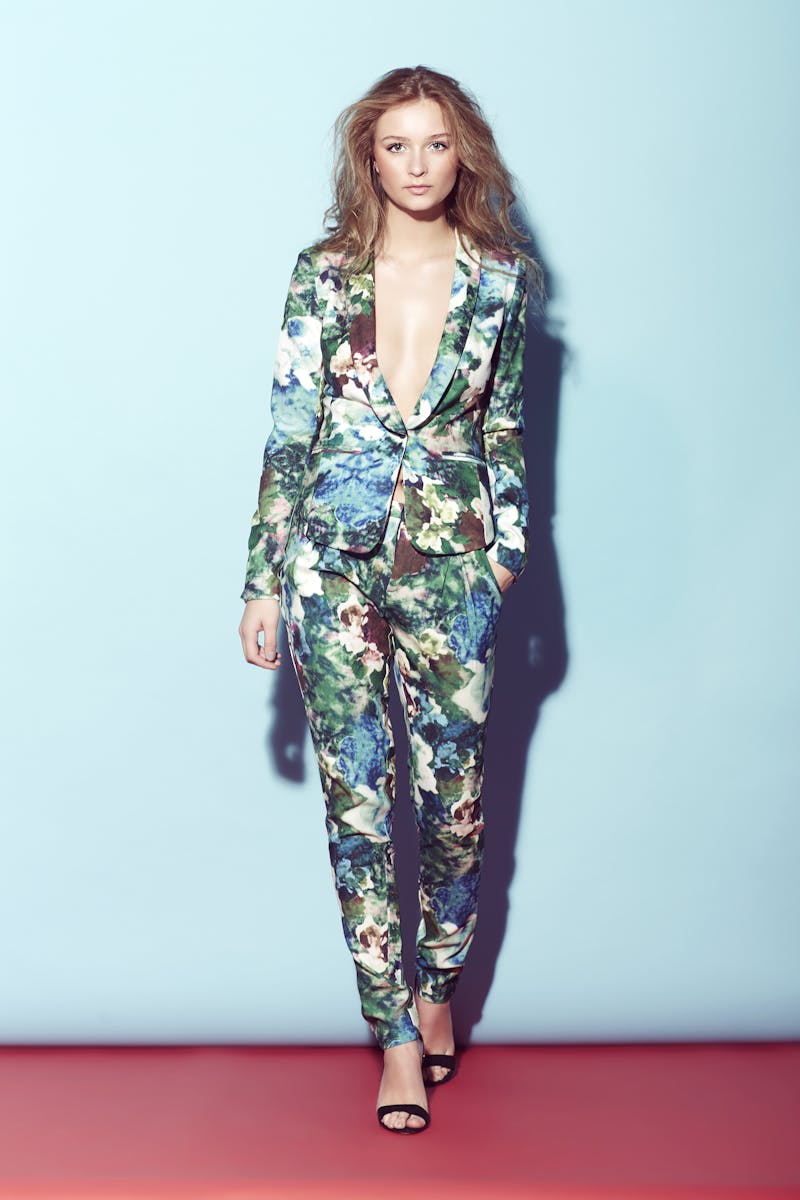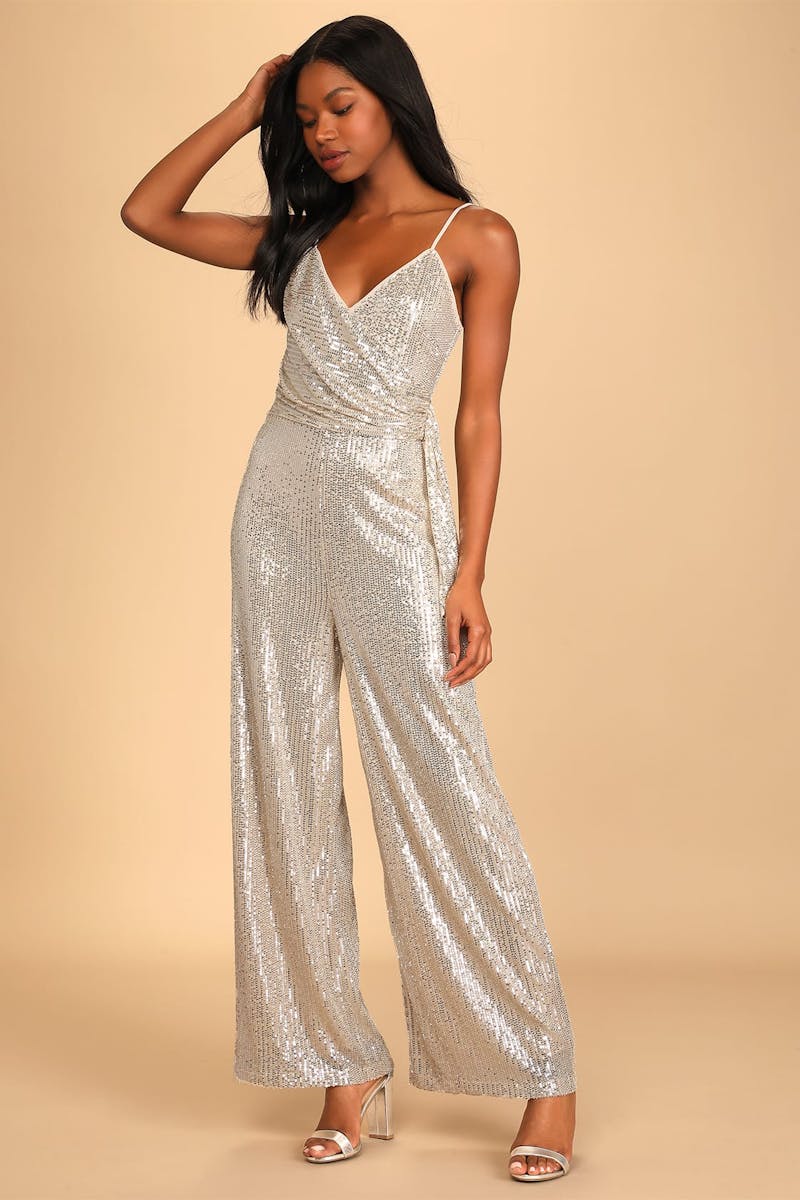 2. Floral Suit Standouts
There are currently several trendy styles of suits available, but floral suits take the cake. Floral prints used to be exclusive to feminine aesthetics. Not anymore, though. Flower patterns on a sleek suit are the very definition of fun and nonchalance, especially at a time when the new generation is adamant at breaking the barriers that used to create an unnecessary divide in society.
3. Rock that Romper
In the past, it seemed as though comfort and style were two separate things that could never make sense together in a single sentence—let alone in one outfit. Fortunately, style is now more versatile and customizable than ever, perfect to suit different preferences and levels of comfort. 
Now, you can don an ultra-comfortable midi one-piece, a short and dressy romper, or a jumpsuit complete with bold prints and flared bottoms. Round out the look with a pair of ankle boots, flats, or your favorite pair of sandals.
4. Outerwear is In
A jacket-dress is a popular example of bringing your outerwear in for prom. These thigh-length dresses look like oversized blazers. The structure behind the ensemble gives off that sleek and polished look while keeping the look trendy. This is the perfect way to hone that mature, sophisticated, badass aura. 
The perfect fit is an important x-factor if you want to sport outerwear. Make sure your piece fits your body like a glove so that it can accentuate your proportions better and give room for the right accessories to glamorize your look.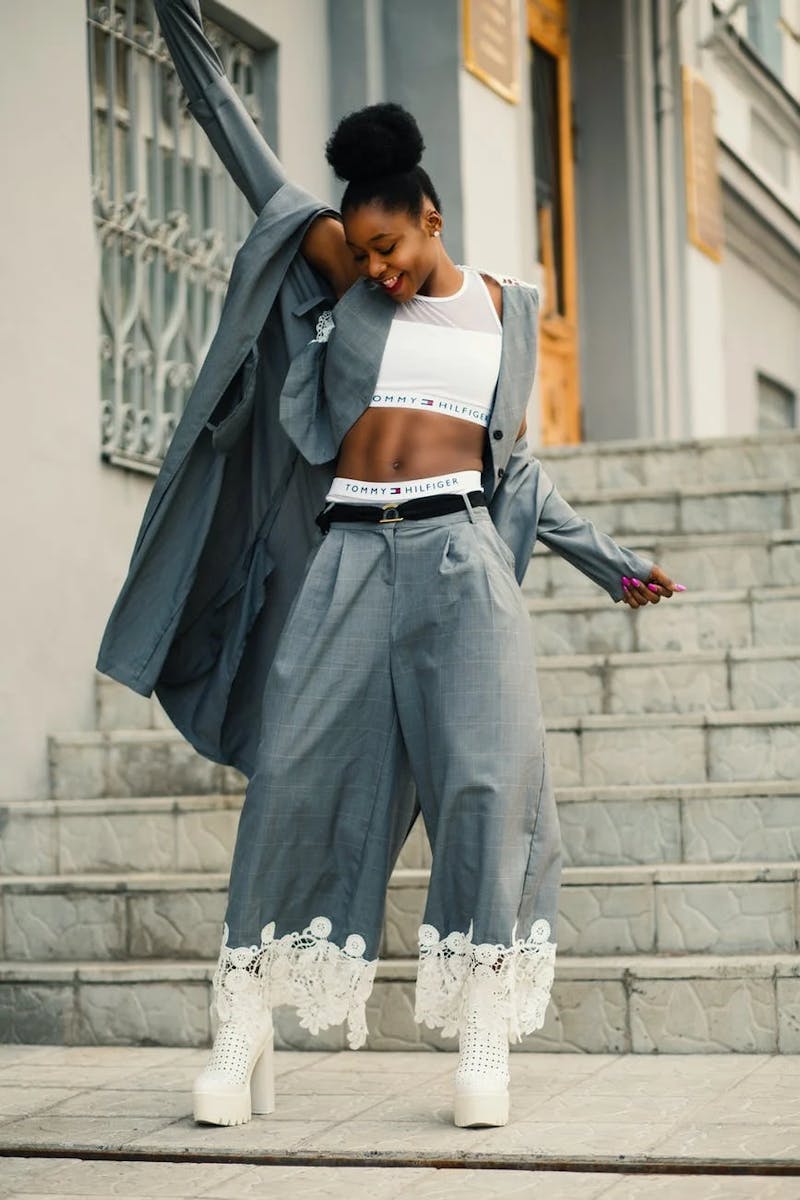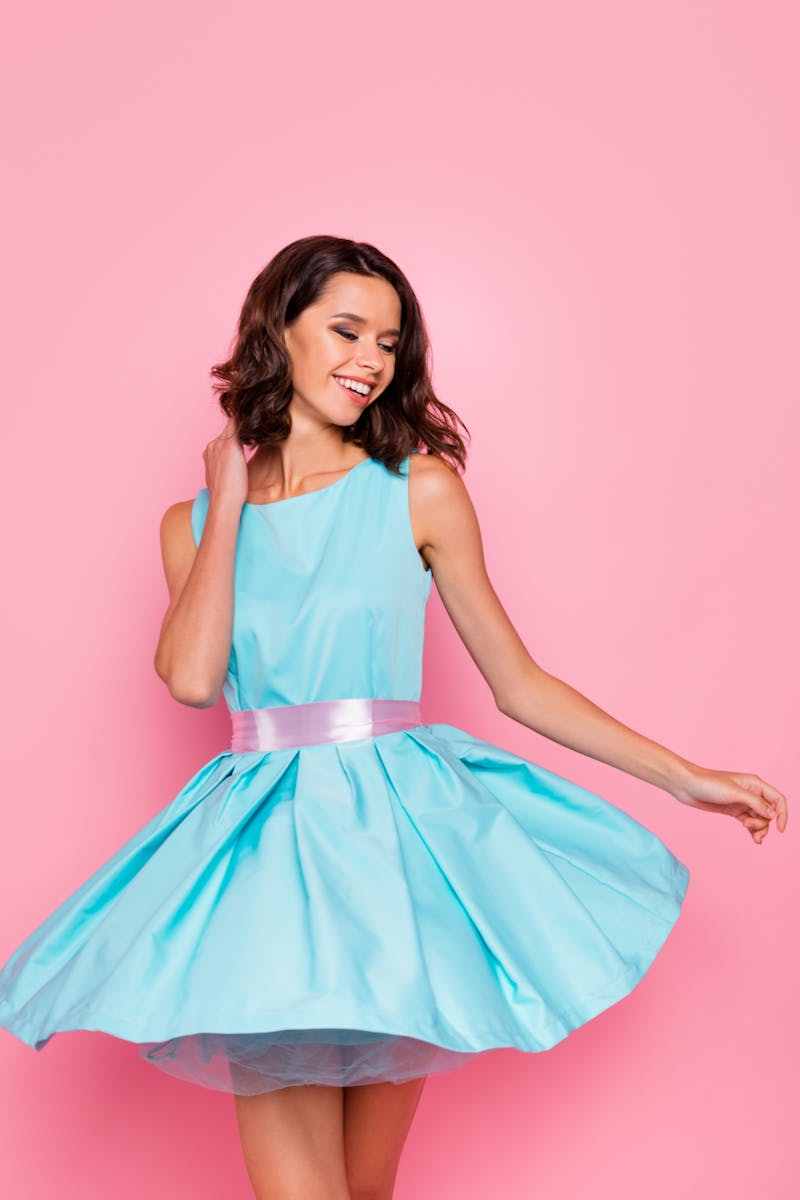 5. Separate Pieces Perfection
You don't always have to show up in a single, head-to-toe number to make a statement at prom. Separate tops and bottoms are also pretty popular these days, and for good reason. Halter crop tops with long and flowy skirts, a-line skirts, skirts with high slits, or wide-legged pants add a modern twist to your prom outfit. It's the perfect choice for anyone who wants to make it to the A-list of fashion-savvy students without overdoing it.
6. Happy Feet
Expect multiple rounds of dancing, standing, walking around, and having fun with your friends during prom. To ensure you feel 100% at ease from start to finish, be sure to rock footwear that feels good on your feet. Ditch the unexplainably high and paper-thin heels. Switch it up with some universally stylish unisex oxfords, lace-up sandals, booties, or even sneakers. For masculine looks, turn the volume up in your outfit with a pair of combat boots or high-tops. Traditionally more casual choices, these options modernize the look and are trending hard. Want to impress your crush with an especially suave ensemble? Complete your look with a pair of refined brogues. 
7. Short and Sweet
Long, exaggerated gowns are always lovely but quite old-fashioned. They can also be impractical considering how difficult it is to move around in a heavy, lengthy dress.
Short skirts, dresses, and pantsuits are a practical–not to mention fun and surprising–alternative. They're easy to move around in, and when you're not getting weighed down by your outfit, you're sure to save up more energy for dancing and mingling with your friends.
8. Jacquard Vest
Is your style mission to exude a Vogue-worthy prom look? Are you taking inspiration from signature brands like Gucci, Balmain, or Marc Jacobs? If so, a jacquard printed outfit is worth checking out. Jacquard prints are sewn directly onto the fabric–either woven or embroidered. You can also print or stamp it, based on the type of cloth used for the garment. Either way, it makes a statement.
9. Always Accessorize
The right blend of accessories raises the impact of your prom outfit ten times over. For instance, an all-black prom look will need a bit of sparkle. If you don't want to add a hint of color, try wearing shoes in a contrasting hue or mix in sparkly diamond jewelry. Those who choose to swap skirts and dresses for pants or a suit are able to add a playful twist by wearing a pair of brown leather suspenders. Going to the prom in an adorable up-do? Draw attention to your face with a pair of geometric earrings.
Prom is all about creating fun memories with your friends and schoolmates–sometimes, the right look just helps you get there. Feel free to explore your style, and take as many pictures as you can to savor that special moment.