A Look Back at 2019: The Third Year of SuitShop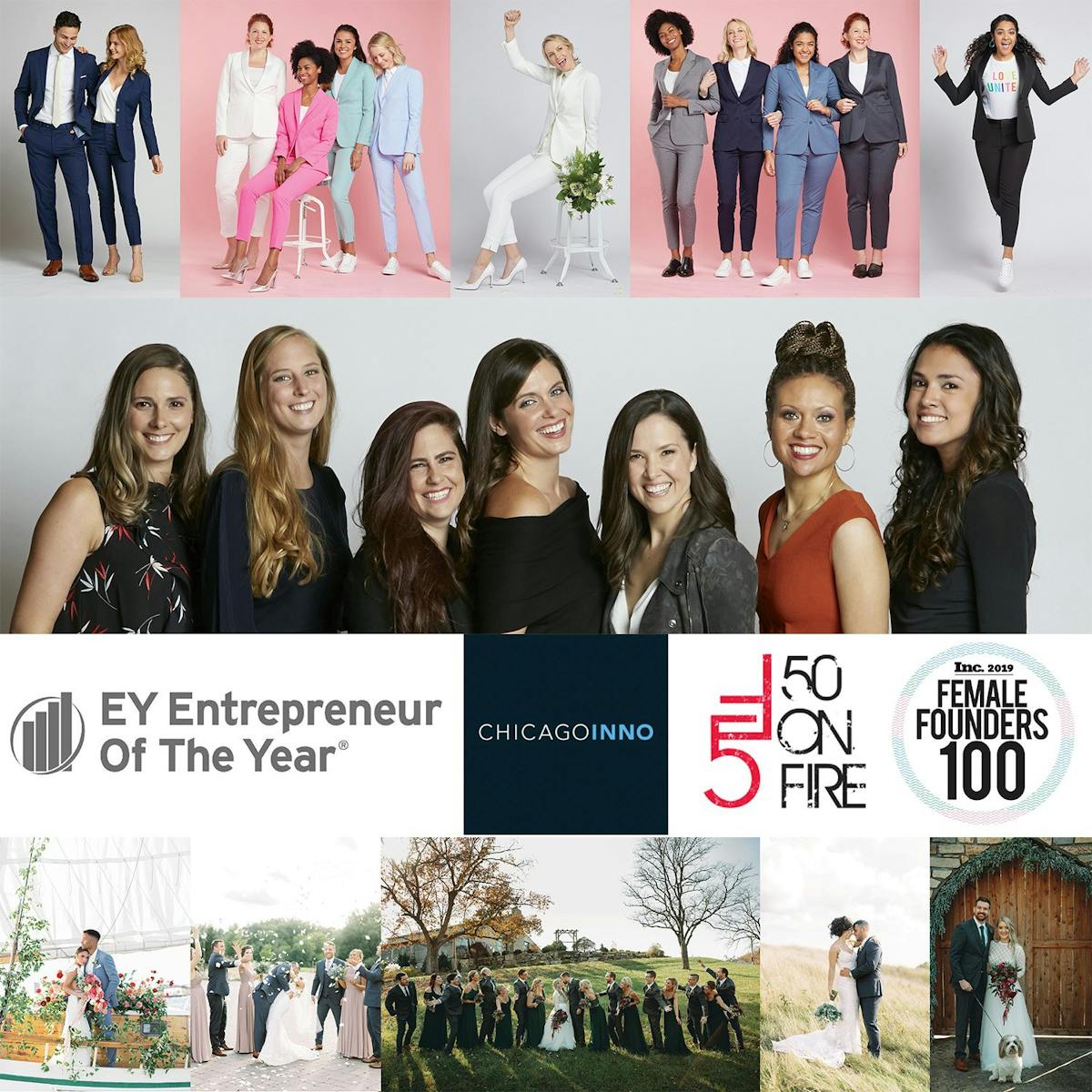 What a year. We are still spinning wondering how this could all have been accomplished in just twelve months. 2019, our third full year in business, was a year full of new products, publicity, and partnerships. Our team of less than 10 employees was busy all year round making sure customer service never faltered during the innovation and changes. 
This year we launched kids suits in sizes 2T through 10 in perfect matches to all six of our core suit colors. In our first years in business, we were constantly being asked by couples for recommendation on matching suits for ring bearers and it was impossible to find a perfect match. After fit testing with some of the cutest boys we have ever met, our kids line was ready and went live on our site in March.
March did not only bring kids suiting, however, we also launched two new colors this year: Light Blue and Charcoal Gray. Again, we base our product development on the needs of our customers. Charcoal suiting had always been in high demand, especially for couples getting married in the winter who wanted something a little more casual than a traditional black suit or wedding tuxedo. And, we fell in love with our light blue suit color as soon as the swatches came in. We knew this color would be trending and the real wedding photos we have received so far are truly stunning. 

Product development did not stop here. Jeanne, our co-founder and design expert, had been working on and perfecting a women's line for too many months to count. We received so much amazing feedback from our first women's suiting wearers and our dream of creating affordable, beautiful, comfortable women's suiting came true. Our women's line officially launched in September 2019. The key to the fit was adding 3% spandex to the material composition. Women are always on the move whether they're running to the office, dancing at a party, or heading out on a date. We made sure this suit was something you'd feel great wearing from day to night. At SuitShop, we want to be able to suit up any member of your bridal party or anyone just looking for a great fitting suit. Our women's jackets can be paired with men's trousers for a wider-legged look and are a great alternative for ladies standing up for their best guys.

In October of this year, we also launched our Groomsman Gift Shop so grooms can truly have a one stop shop experience for their group. 
Our co-founders were busy this year spreading the news about SuitShop and inspiring other businesses. Diana and Jeanne spoke at IRCE "the meeting place for online and offline retailers, collaborating to transform the retail experience and boost retail growth" (retailx.com), the MITX Commerce Summit, and the Zendesk Showcase in Chicago. They will also be guest speaking at Zendesk Relate in spring 2020. They appeared on Cheddar TV and our suits were featured on WGN, Lifetime, and Access Hollywood. We were honored to also be featured in the Chicago Tribune, Forbes, and CNN.  

Not only were our co-founders jet setting to inspire other businesses and couples in the wedding planning process, but they are so excited and humbled to have been recognized for their success as entrepreneurs. They received the Retail Innovator Award from the Retail Innovation Conference, were named EY Entrepreneur Of The Year 2019 Midwest Award winners with the Emerging Entrepreneurs Award, and Jeanne was included in the Inc Female Founders 100 list along with inspiring women like Rhianna, Serena Williams, and Joanna Gaines. SuitShop was also included in Chicago Inno's 2019 50 on Fire, "The 50 people and companies heating up Chicago tech." (americaninno.com)

To end the year, in November 2019 SuitShop opened our 2nd showroom in Philadelphia. And, we opened our first location in Denver. You can book a fitting or consultation at any of our locations online or over the phone. Despite all of these exciting events and achievements, our biggest reward is helping couples suit up their guys for one of the most important days of their life. We had the pleasure of outfitting over 1,300 weddings this year and we can't wait to meet all of the couples we will help in 2020. Our passion is making dreams come true. Thank you to our team, our customers, and our peers for making 2019 one for the history books!