A Look Back at 2021: The Launch of SuitShop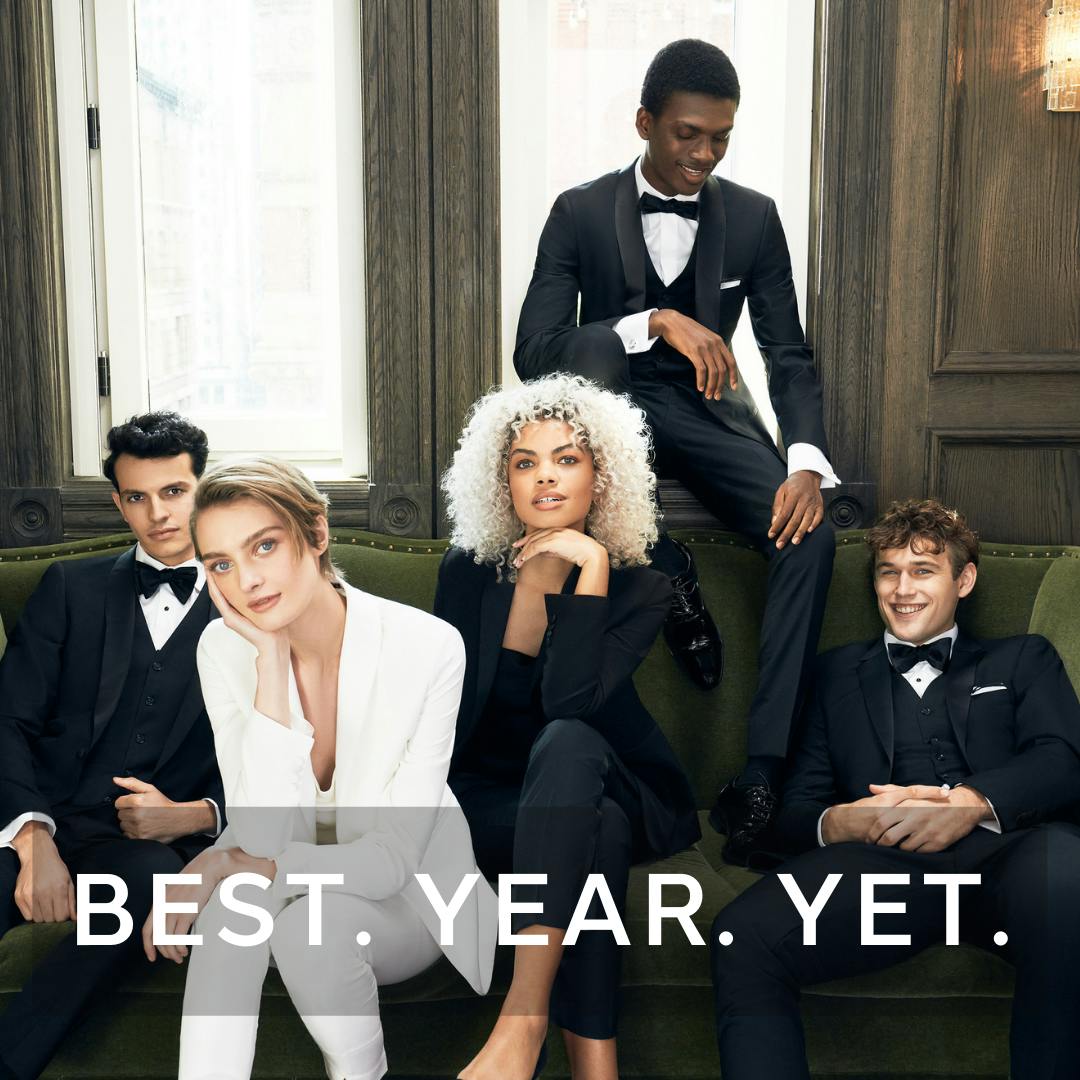 One for the records, 2021. We expected this past year to be quite a ride, and boy was it ever!    
Our journey through the year was guided by dedication to our customers. We took some big steps: making the inclusivity that is central to who we are more visible with a rebrand, dialing in fit improvements, executing fabric updates, and introducing new colors for 2022. 
January and February kicked off with lots of wedding planning. 
We saw more swatch orders and wedding groups registration than ever before.  Appointment bookings in Chicago and Philly took off, and soon after, our newest showroom in Denver was up to speed, too!  
In February, we celebrated our fifth year in business and knew it was time for The Groomsman Suit, as we were once known, to evolve. Our team spent the first quarter carefully mapping out our re-brand–we're sure co-founders Diana and Jeanne didn't sleep a wink through it. SuitShop was successfully launched in April…because we're here for every body, and not everybody is a groomsman.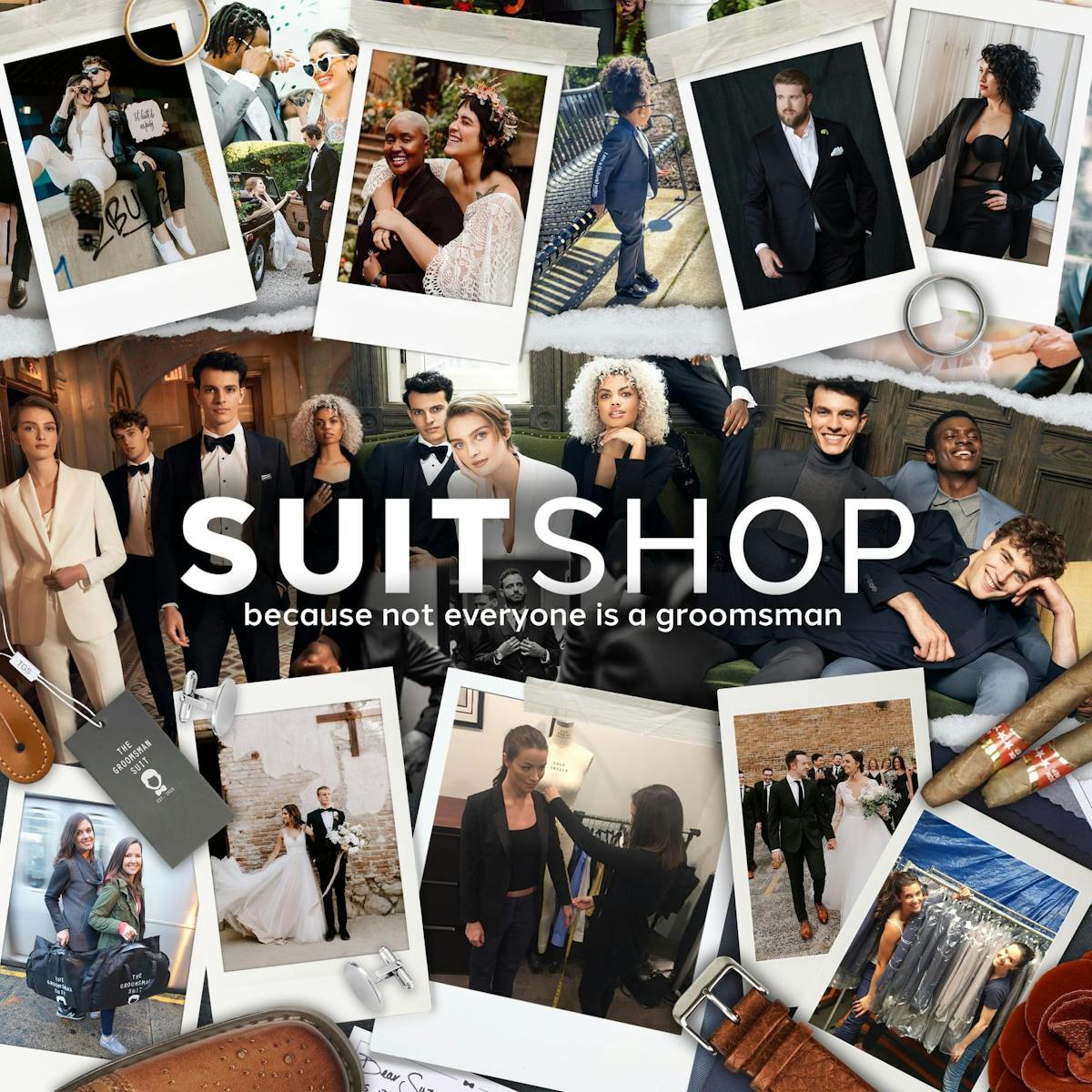 The spring and summer were a whirlwind. 
Co-founder Jeanne moved her family back to Ohio and spent her days developing updated fits and testing new fabrics and colors. By night, she was a customer service warrior.  
During the summer months, we outfitted even more weddings and customers at a record speed, surpassing our 100K order mark and experiencing incredible month-over-month record sales. We were looking at over 2200 registered weddings to be exact!
With industry demand at an all-time high and other brands struggling to keep up the pace, we were fortunate enough to offer a solution to those who turned to us for suiting…sometimes with just days to spare.
Our team dug in a little deeper–we (Fulfilment Director extraordinaire Julie) watched every order and upcoming wedding date, responded to every call and email–keeping our commitment to give you the best experience leading up to your most important day.
In May, Matt joined SuitShop, relocating with his pup from Philadelphia to join Julie in Chicago as our Showroom Manager.
Our CTO, Amanda, continued to revolutionize suit fitting by adding a third fit, our Women's cut, to our Fit Finder. She continues to work on evolving our website and launched an improved Fit Finder recommendation page, which now delivers more detailed size/cut/fit results.  
Katy, our Customer Experience Director (she received a promotion in October!), rolled out a handful of innovative tools to support our growing customer base. Our second ever suited couple, she and her husband celebrated their fifth wedding anniversary this year! 
In June, we realized your major love for our Light Blue collection. We made the hard decision to reserve our remaining inventory for wedding parties that had previously registered through our group system. While we were incredibly nervous to limit our offerings to our larger customer base, we knew it was paramount that the quality of our product, service, and fit stay as high as ever for weddings on the horizon.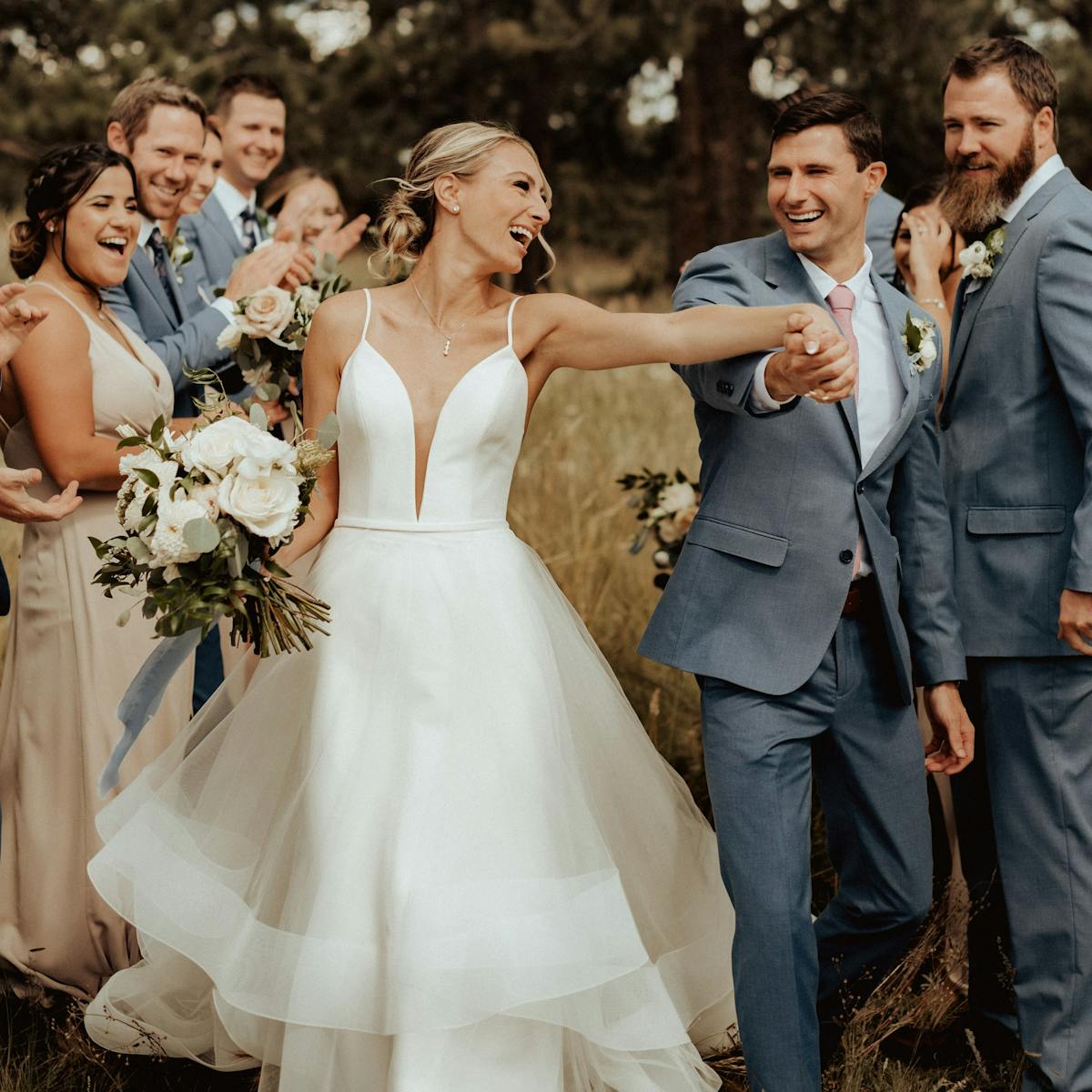 In the fall we grew, learned, and looked forward.
Co-founder Diana and her family welcomed baby Cye as Farah's little brother, and Junior Developer Josh and his wife became a family of three, welcoming baby Thomas.
By early October, after a five month search to grow our team, we were complete (for now!). It's true what they say: good things come to those who wait!
We couldn't be more fortunate with the incredible talent, skill-sets, and dedicated people that joined us this year. We welcomed Lyndsay, Lauren, Lily E, Lily S (all the Ls!), and Annmarie, who are focused on our customer care, writing and marketing, and showroom teams. Showroom manager Sara single-handedly fitted every person in Philadelphia for a suit while interviewing the perfect candidate to join her team.  
In November, our Managers and Directors joined Jeanne to attend the Wedding MBA convention in Las Vegas with over 5,000 other wedding professionals. We met with the most interesting, talented, and dedicated professionals in the industry and grew our Insider Program by 50%. We enjoyed a few days of very valuable in-person facetime together.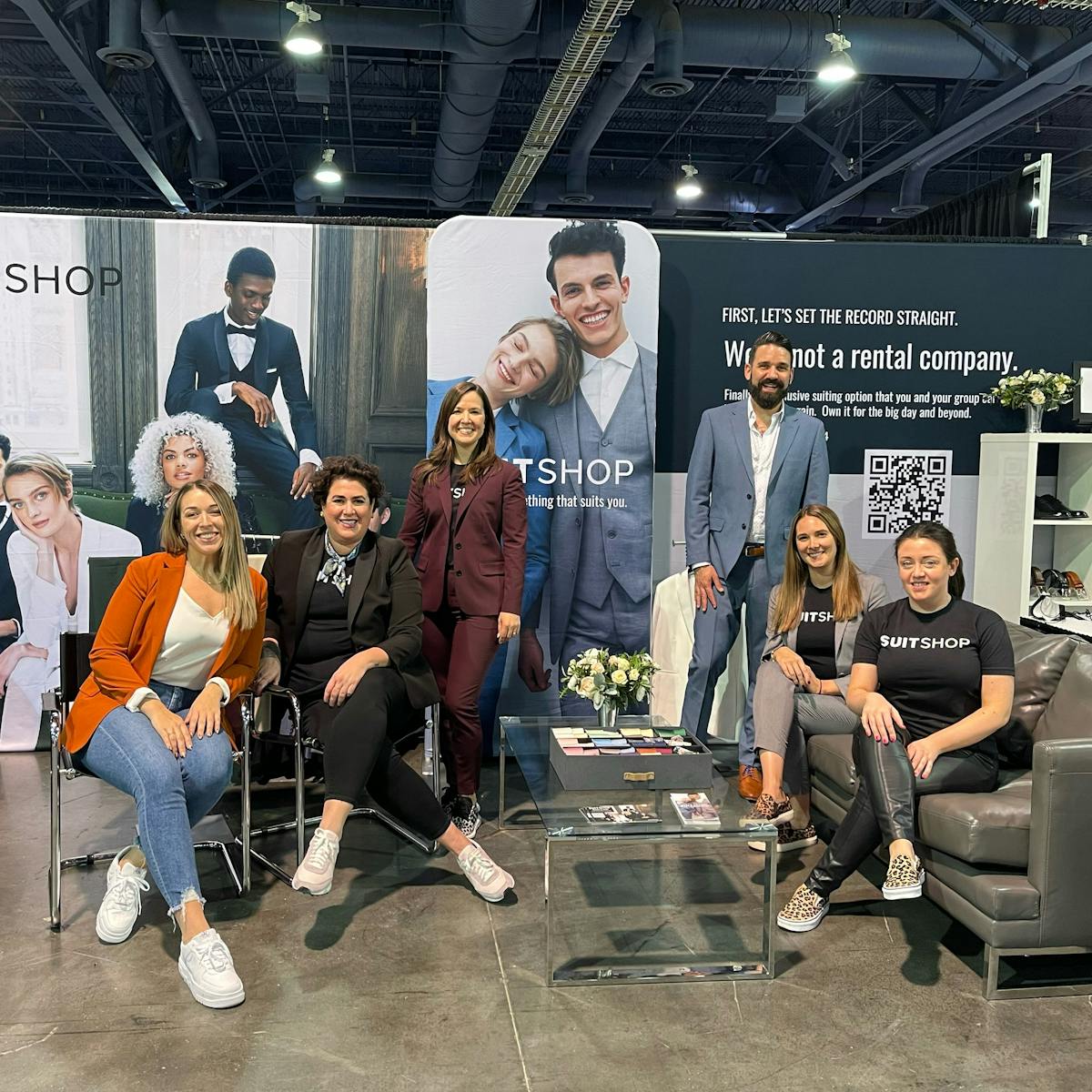 Rounding out the year, we can say with all certainty that we've never felt more honored to have suited up so many more people than the years before–global supply chain breakdown and all!
Here's to the year ahead, filled with even more growth, weddings, events, colors, and excitement than ever before.