Accessorizing With Ultra Violet: How To Use The 2018 Color Of The Year In Your Wedding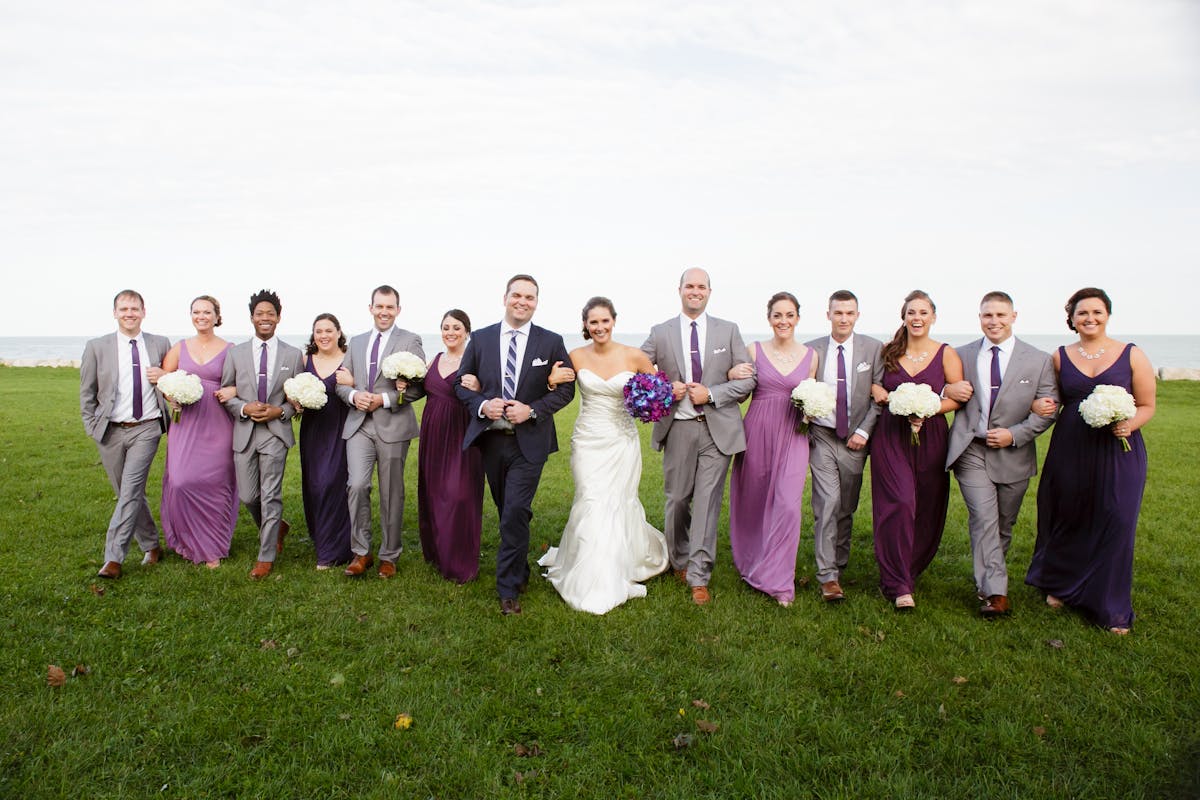 By Sara Rae Lancaster
Provocative. Thoughtful. Original.
Those are just a few of the words used to describe 2018's Pantone Color of the Year, Ultra-Violet. The vivid shade, which is darker than lavender but brighter than eggplant, carries deep, moody blue undertones. The experts at Pantone said the color "communicates originality, ingenuity, and visionary thinking that points us toward the future." Leatrice Eiseman, Pantone's executive director, went on to say, "...it takes two shades that are seemingly diametrically opposed—blue and red—and brings them together to create something new." That all sounds pretty promising for two people starting a new life together.
But used as a wedding color, Ultra-Violet, with its bold and daring personality, may be more of a trendsetter than some couples want to immortalize in their wedding photos. If that's the case, the key to using Ultra-Violet in your wedding palette is keeping it in the details. Think accents that enhance—not detract—from what should really be center stage that day. By keeping these tips in mind, you'll be able to wear Ultra-Violet with all the regalness it—and you—deserve.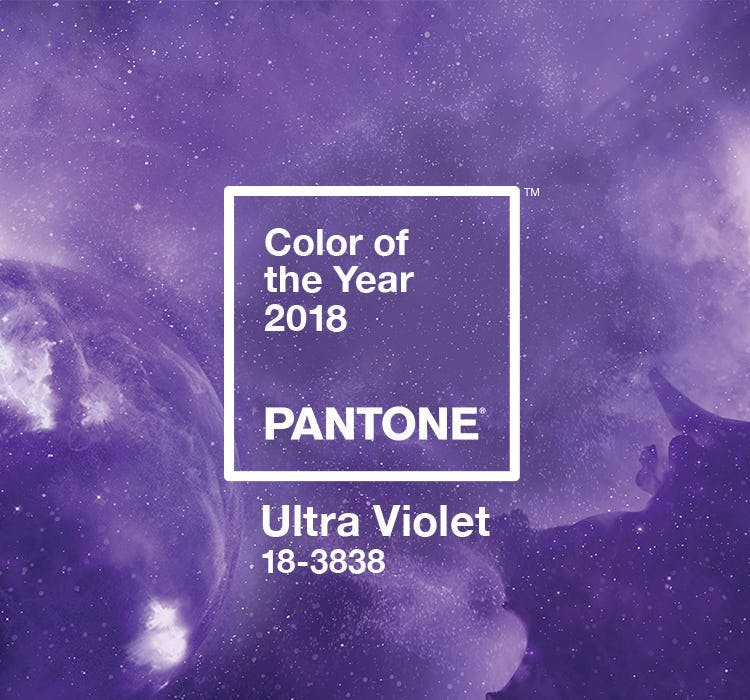 Pair it with gray. A gray or charcoal wedding suit is the perfect backdrop to this bold color to show off Pantone's pick without risking that you and your groomsmen strike too close a resemblance to Willy Wonka or The Joker. The neutrality of gray will keep your Ultra-Violet accents front and center while absorbing some of its intensity. When it comes to fit, this is one accent color that demands a slim suit with sleek straight or tapered trousers and a single-breasted jacket. We recommend keeping the lapels narrow for a finished look that is even more mod.
"Tie" it all together. Pairing a light gray, charcoal gray, or even a tan suit with a white dress shirt, and a solid necktie or bow tie in the striking color is a sure bet. Or, consider showing off this year's winner with a necktie or bowtie in a fun paisley or geometric print set against a purple gingham, checked or striped dress shirt. The trendy combination makes your wedding look both complete and distinct.
Happy feet. Say "I do" to a pair of socks showcasing this devastatingly handsome hue. Pair those fearless feet with a sock featuring Ultra-Violet within argyle or geometric patterns.
Less is more. Because of Ultra-Violet's confidence, you don't need a lot of it to make a statement. Think small, but intentionally placed pops of color—embroidered on the trim of a pocket handkerchief, the focal point of the boutonniere, or even in a pair of suspenders are all subtle, yet striking, ways to make this year's crème de la color really stand out.
So, go ahead. Take a chance on Ultra-Violet this wedding season. This is one UV light that is sure to make your big day bright.