Barefoot at a beach wedding?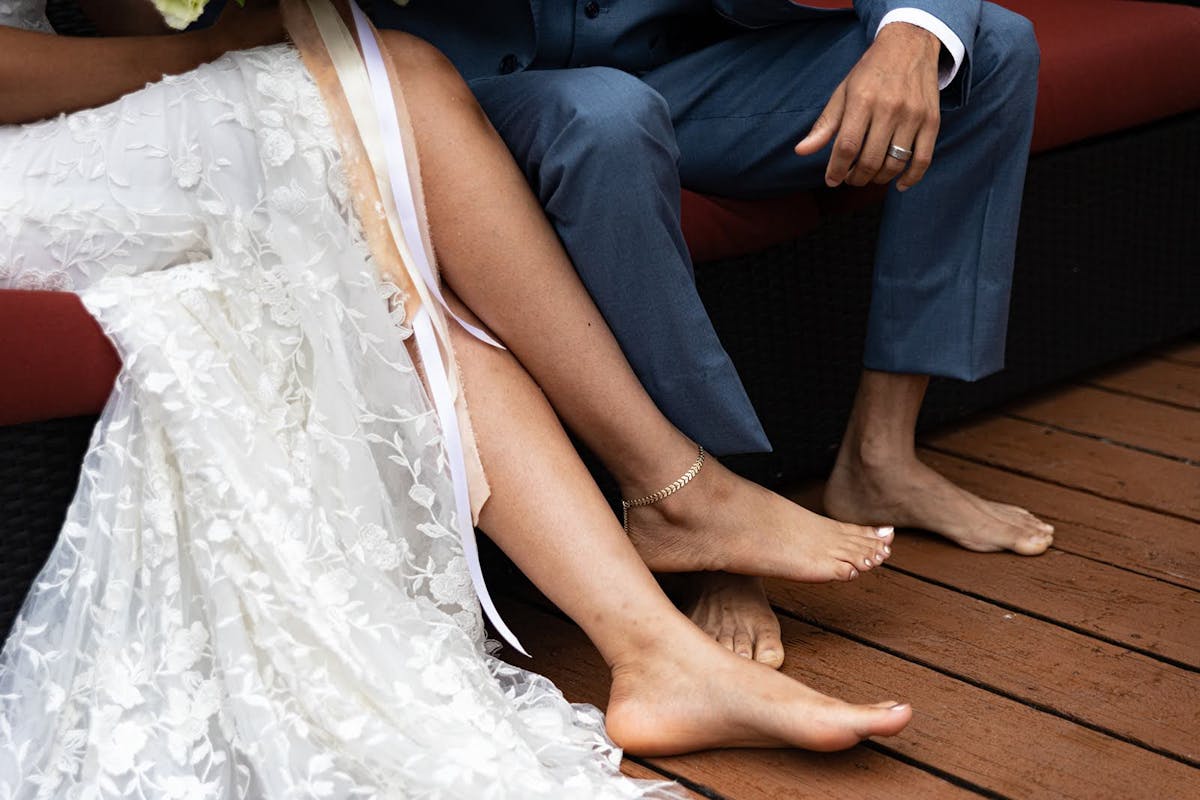 Question:
I am getting married in Honolulu this May and I was thinking that me and my groomsmen would be bare foot for the ceremony but I have no clue what shoes we should wear for the reception that will take place on the deck of the venue.  My guys will be wearing the SuitShop Light Blue vest and suit pants and I will be wearing the light blue jacket and pants, by the way.
Answer:
Wow, Honolulu…we are bit jealous…lol! But really, congratulations on your upcoming wedding!  We are so happy that you chose SuitShop and that you chose one of our most popular colors for this year! Barefoot on the beach sounds like a fine option for you and your guys as long as your bride is ok with it and the bridesmaids will be barefoot as well.  Just be sure that your groomsmen have their pants altered to a length where they can be worn without a shoe neatly without pooling fabric at the ankles. For the reception that will be at the venue, I would recommend that your guys wear a tan suede slipper (similar to the below) that can be easily slipped on after the ceremony and worn without a sock.  The color pairs quite nicely with the light blue suiting and can be worn again after the wedding. For more wedding destination style tips, check out our post on Destination Wedding Style for Men.
Let us know if there are other questions! Aloha!