Bride & Bride Elopement Style?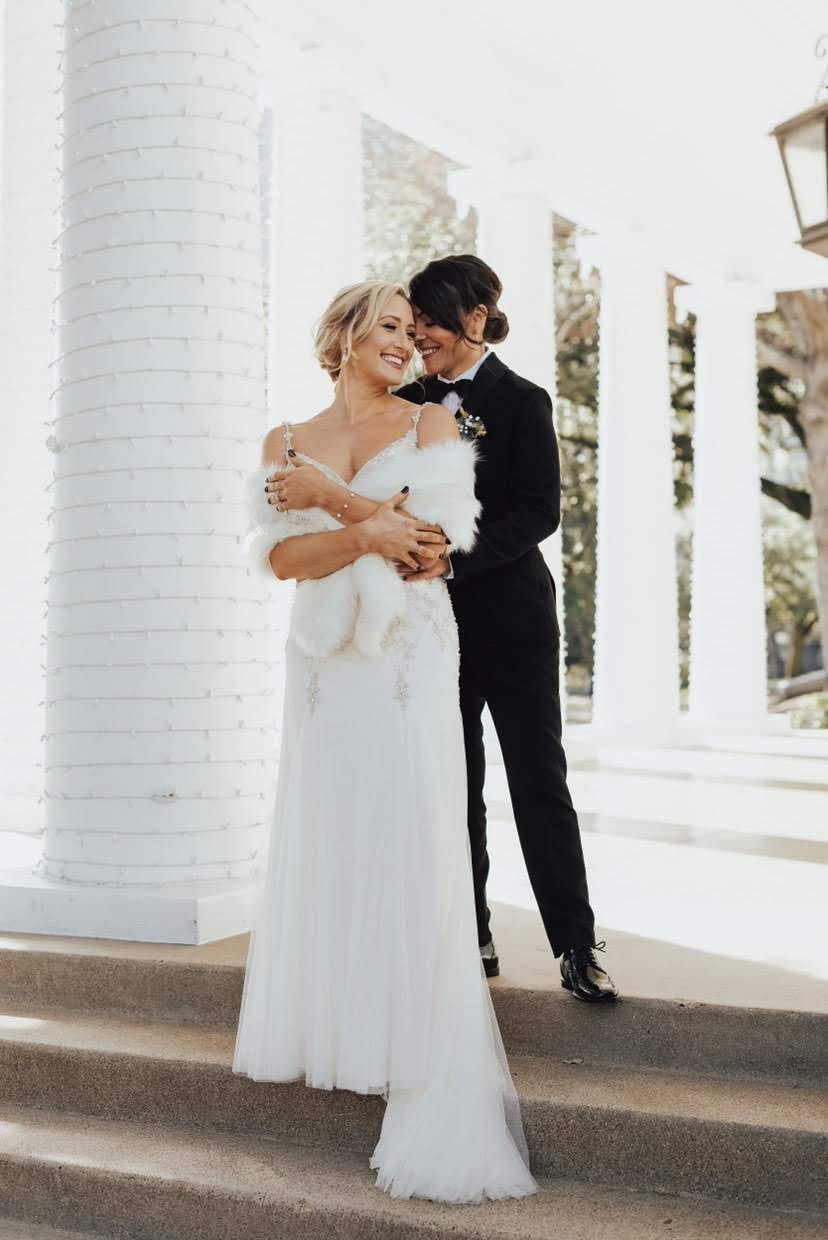 Question:
Hi Style Team! I need your assistance! I am a bride-to-be and would like to wear a suit or tuxedo for my big day. We are planning a very intimate wedding, elopement style, in a Parisian cathedral at the end of the year. My fiancee will be wearing a traditional wedding gown and I would like to wear a pants suit but I am not certain if I should wear a suit or tuxedo.  Please help!
Answer:
Thanks for writing us! We can certainly assist.  First things first, congratulations on your engagement! And a Paris wedding...ooh la la!  When choosing between a suit or tuxedo for the wedding day, we typically tell couples to consider the level of formality of the event first.  This is often dictated by the wedding venue, the wedding theme and the time of day.  Since you are getting married in a cathedral in Paris and we assume that you will also be taking photos around the city, in front of the Eiffel Tower and Louvre etc., we would recommend that you opt for a tuxedo rather than a suit. A tuxedo is more formal and befitting for a cathedral wedding.  If you and your bride-to-be will not be sharing your looks with each other prior to the wedding day, see if she will provide you with some details about her gown.  For example, floor length or shorter tea-length and maybe even some details about the silhouette.  The goal with couple styling for the wedding day is to make sure that you like you are going the same place, and be each others perfect complement through your look selections.  And now that we have decided on the tuxedo, you can decide between a women's traditional black tuxedo or the women's ivory tuxedo.  You can't go wrong with either, it really just depends on the color palette that you would like.  Either a contrasting color palette with the white gown and black tuxedo or more neutral color palette with the white gown and ivory tuxedo.  
Felicitations pour votre mariage!