Brown Shoes with a Black Suit?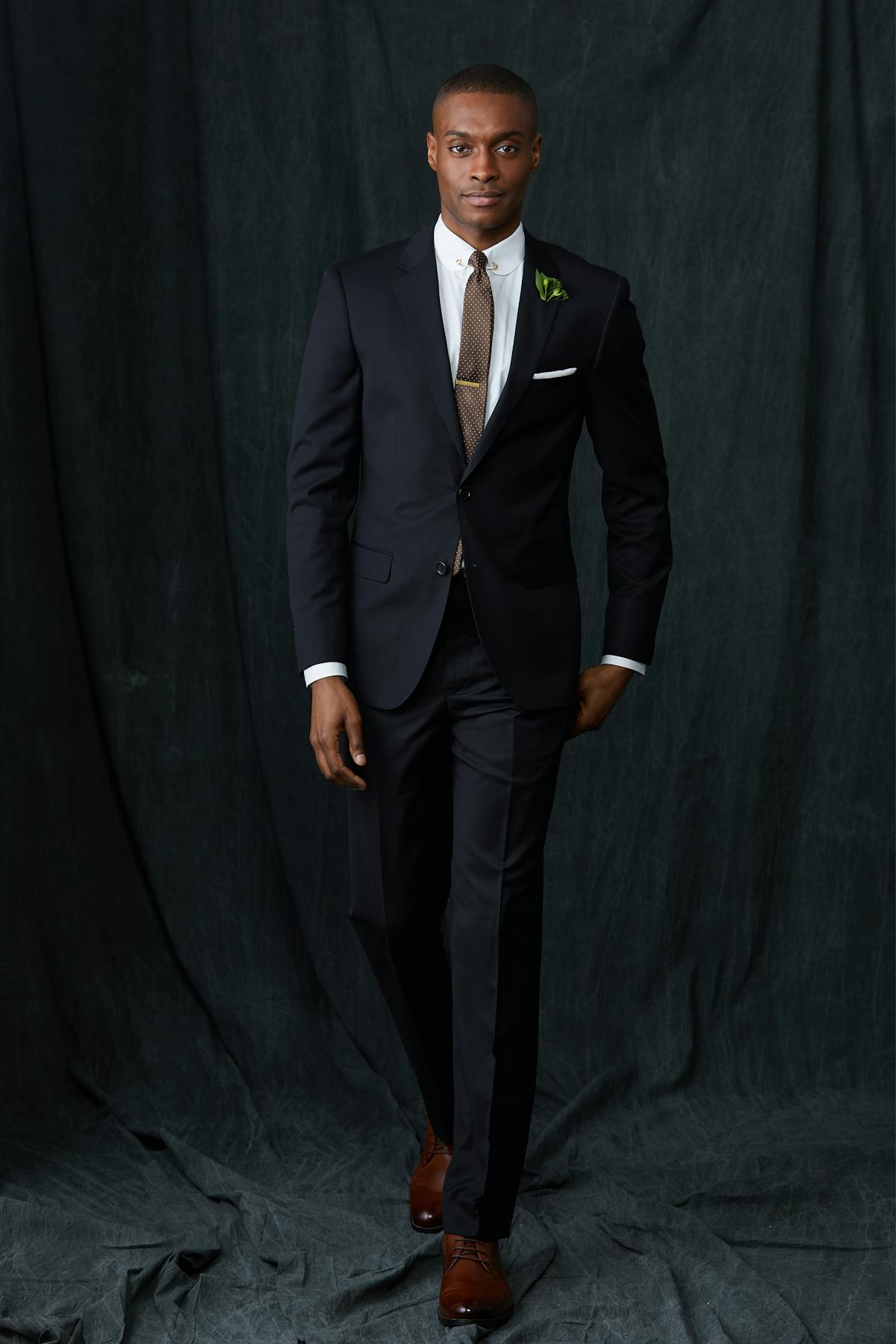 Question:
Hi SuitShop! I am getting married this October at a farm in Virginia. My groomsmen and I will be wearing the Classic Black Suit. I will be wearing the vest in addition to the suit.  My fiancée wanted us to wear black since the bridesmaids are wearing gowns in a deep / dark coral color.  I really had my mind set on wearing brown shoes for the wedding day.  Is this still possible?
Answer:
Hello!  Congratulations on your upcoming wedding! It sounds like it is going to be lovely.  It is certainly possible for you to wear brown shoes with your Classic Black Suit. And for your farm wedding, brown shoes sound like a great option!  There are a couple of key things to consider when wearing brown shoes with a black suit.  The first thing to consider is the shade of brown.  You must select a color of brown that complements the black well and the other elements of the wedding including the bridesmaids dress color.  In this case, I would recommend a deeper brown rather than a light shade like tan.  And a brown with more of an orange undertone rather than red or aubergine because of the coral gowns.  The second thing you will need to consider for you and your groomsmen is selecting appropriate accessories.  Making thoughtful tie and pocket square selections will be important. Keep it simple too.  Steer away from anything too bold in pattern.  The brown shoes with a black suit will already draw attention to the shoes so consider wearing a simple white pocket square in a square or presidential fold and a necktie in a neutral color ranging from off-white to even brown depending on how the color pairs with the bridesmaid gown color.  Also, check out how we showed brown shoes with a black suit in our 2019 Lookbook.