Can I Have Two Best Men?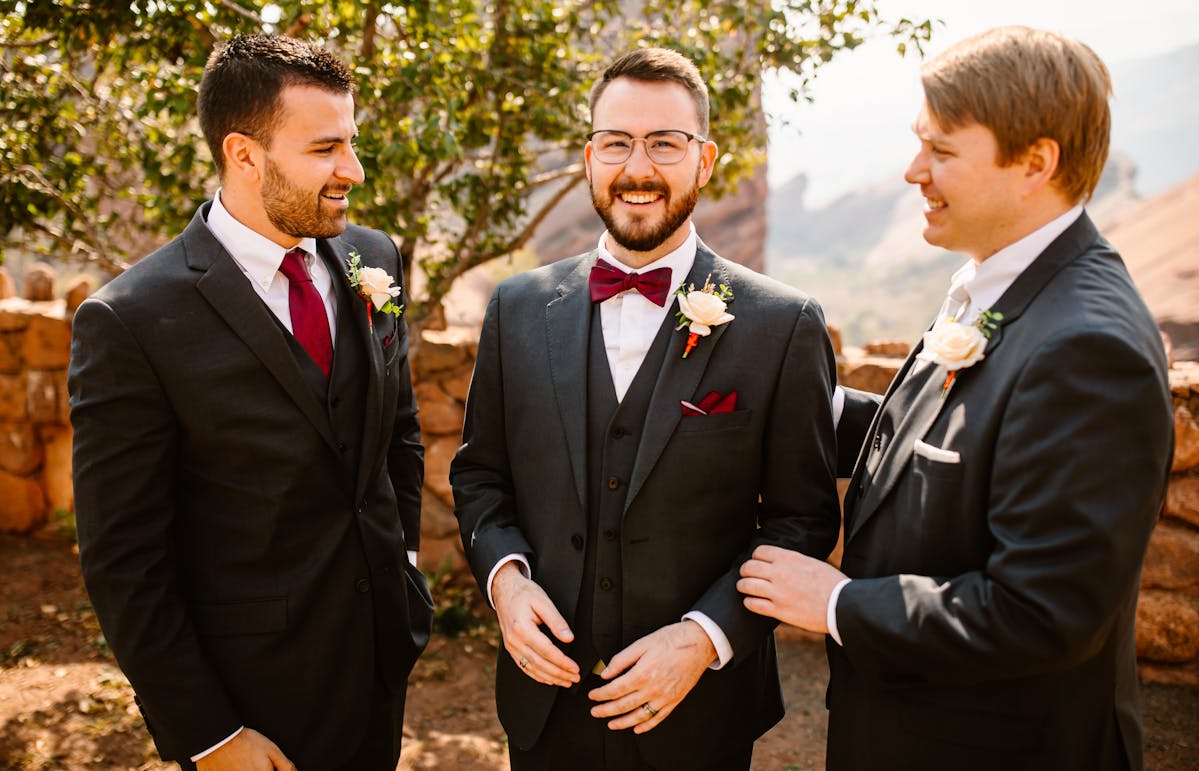 Question:
Hi SuitShop!  The wedding planning has begun for me and my fiancee and we have begun picking our wedding party.  I am having difficulty selecting a best man.  I have friend from middle school that is my best bud but I am also very best friends with my older brother and he is literally family.  What do I do?  Can I have two best men? Part of the dilemma is that I served as best man for each of their weddings.  Please help.
Answer:
Hello! Thanks for writing us, and congratulations on your engagement! I can certainly help with this dilemma.  The most important thing to remember is that your wedding day is literally YOUR day.  Which means anything is open for consideration as long as you and your fiancee agree on it.  The only rule is that you must end the day married! That being said, if you want to have two best men, go for it! Provide them with individual responsibilities so they don't feel cheated from a true best man role.  Possibly one can help with organizing the groomsmen attire and the other plan the bachelor party.  And as far as wedding day attire is concerned, you can style the best men in the same look as the groomsmen or you can select small difference like a different neck tie or lapel pin for them both to wear.  There are many things related to wedding planning that can be stressful, but don't let this be one of them.  If you want two best men, then you should have two best men!