Can I Wear Sunglasses with My Wedding Day Look?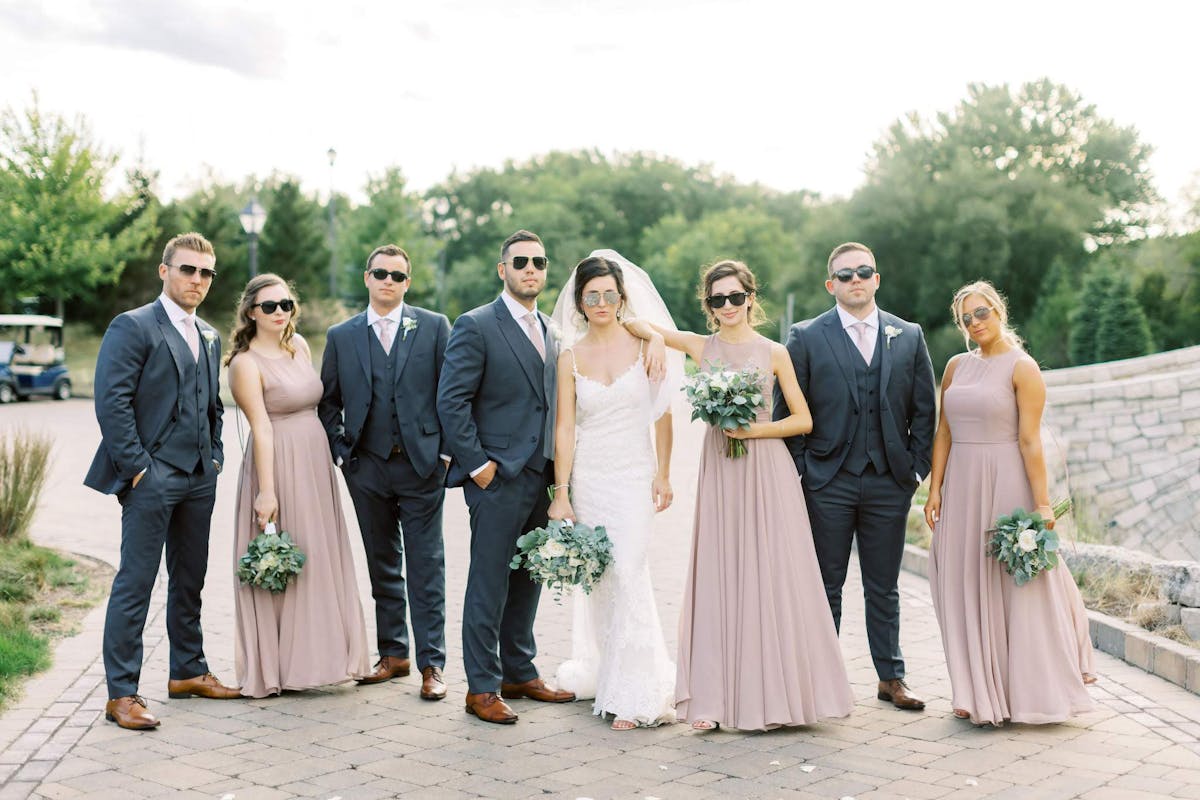 Question:
Hi Suited for Style! I am a really big fan of sunglasses. I wear my sunglasses any time that I am outdoors, even in the winter! I am getting married next month at a golf club / resort in Phoenix, AZ and I was wondering if it would be appropriate to wear my favorite sunglasses for the big day?
Answer:
Hello! Thanks for your question and congratulations on your upcoming wedding! The simple answer is 'Yes' you may wear your sunglasses on the wedding day but with exception.  Even if you will be getting married outdoors on the actual golf course or surroundings, do not wear your sunglasses during the ceremony. Your bride and your guests want to see your eyes not your Ray-Bans as you say 'I-Do'.  Also do not wear your sunglasses during the formal couples shots or first look.  Save the sunglasses for intentionally staged fun shots with your bride or wedding party.  And even consider including a pair of sunglasses with your groomsman gifts.  If your reception is outdoors, pop on your sunglasses again when the party is really going after all the traditional parts of the reception (first dance, cake cutting, speeches, etc.) are done. Clear glass prescription glasses is a different circumstance.  If you wear prescription glasses daily, then certainly stay true to yourself and wear them on the wedding day.  One thing to remember is that although the wedding will be one day, the photos will last a lifetime! Make sure you don't have an album full of wedding photos wearing sunglasses.  A few fun photos should suffice! Happy wedding day!