Classic vs. Fun Sock for the Wedding Day?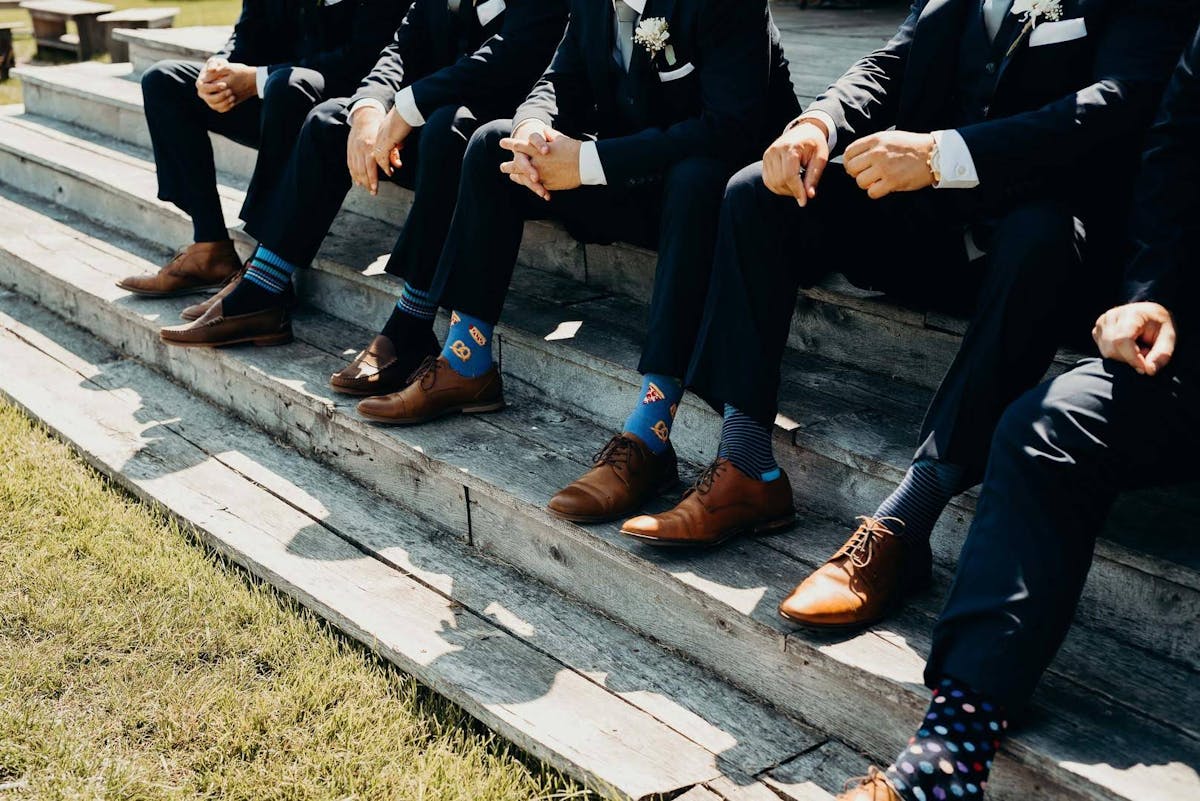 Question:
Hi SuitShop Team! I am looking for some help with sock options for the wedding day.  To be honest, I am not much of a style guy  and most of my wardrobe consists of athletic clothing, including athletic socks.  What type of socks should I wear for the wedding day? Should I wear a plain sock or a fun patterned sock? I am planning on purchasing the SuitShop Navy Blue Suit for my big day.
Answer:
Hello! I am happy to help! Your wedding day sock selection is probably one of the easiest decisions you will have to make in the wedding planning process. Feel free to have fun with your choice or keep it simple and classic.  The only real rule is that you should choose a dress sock of thin weight material that is intended to be worn with a suit and dress shoes.  You want to be comfortable on your wedding day but no athletic socks allowed for this day unless you plan to wear sneakers as a part of your wedding day look.  If you decide to keep it simple opt for a sock that either matches the navy blue suit that you will be wearing or the shoes that you will be wearing.  So if you are wearing black shoes with the navy suit then you want to choose either navy or black.  Avoid adding a third color to the mix.   If you decide on a fun patterned sock, there are no real rules on color! Since it is a wedding, you may want to consider a patterned sock that complements your wedding colors or somehow ties in some other element of your wedding.  Best of luck!