DA LUXE gives The Groomsman Suit 2 thumbs up!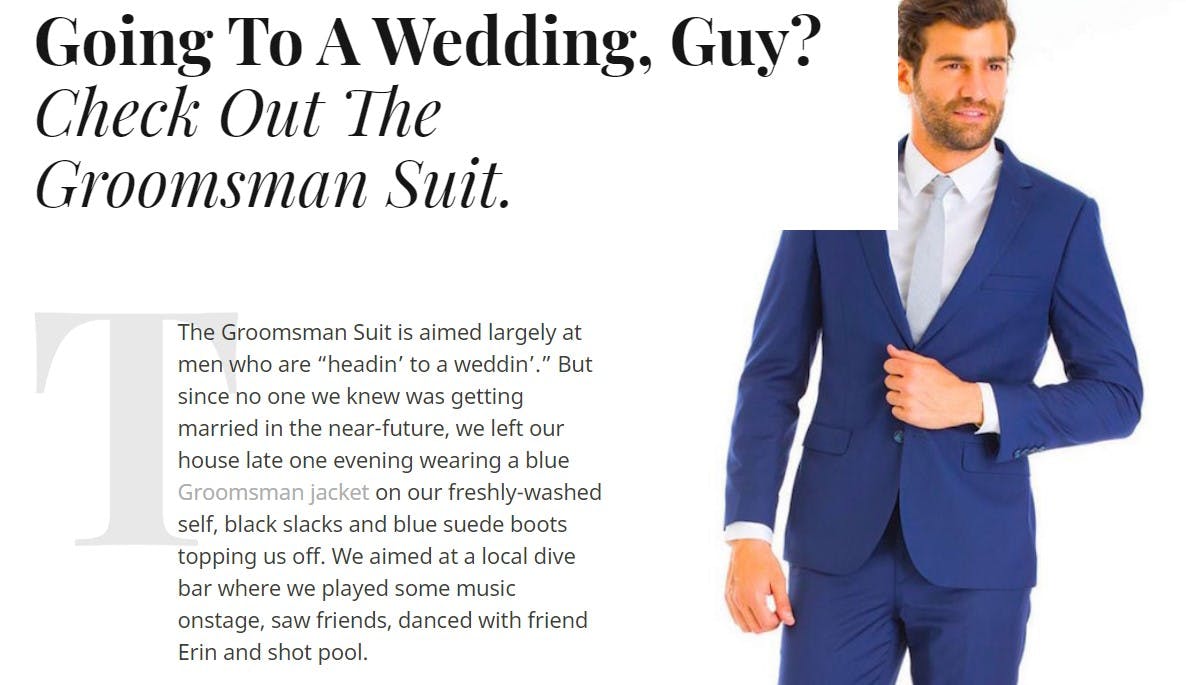 We recently had the good fortune to meet Josh Max, the blogger-extraordinaire of "all things worth driving, eating, wearing or bucket-listing." If you haven't checked out DA LUXE, you must! Will have you dreaming of finer things. Well, except your TGS suit. That can be a reality you can afford!
After adventuring out in our amazing brilliant blue suit jacket he experienced what all guys do when they add that little extra polish to their look....better service, and that feeling that you just look damn good! 
We got treated better at the bar. We felt like man, not a kid. Life was a beautiful song this evening. Thumbs-up.
Proof that you don't have to be in the market for a wedding suit to shop at The Groomsman Suit. See what this popular men's lifestyle blogger had to say about his night out in our brilliant blue suit and read the full article here.  
For style tips on how to wear your wedding suit after the big day, check out this article.