Destination Wedding Attire for Men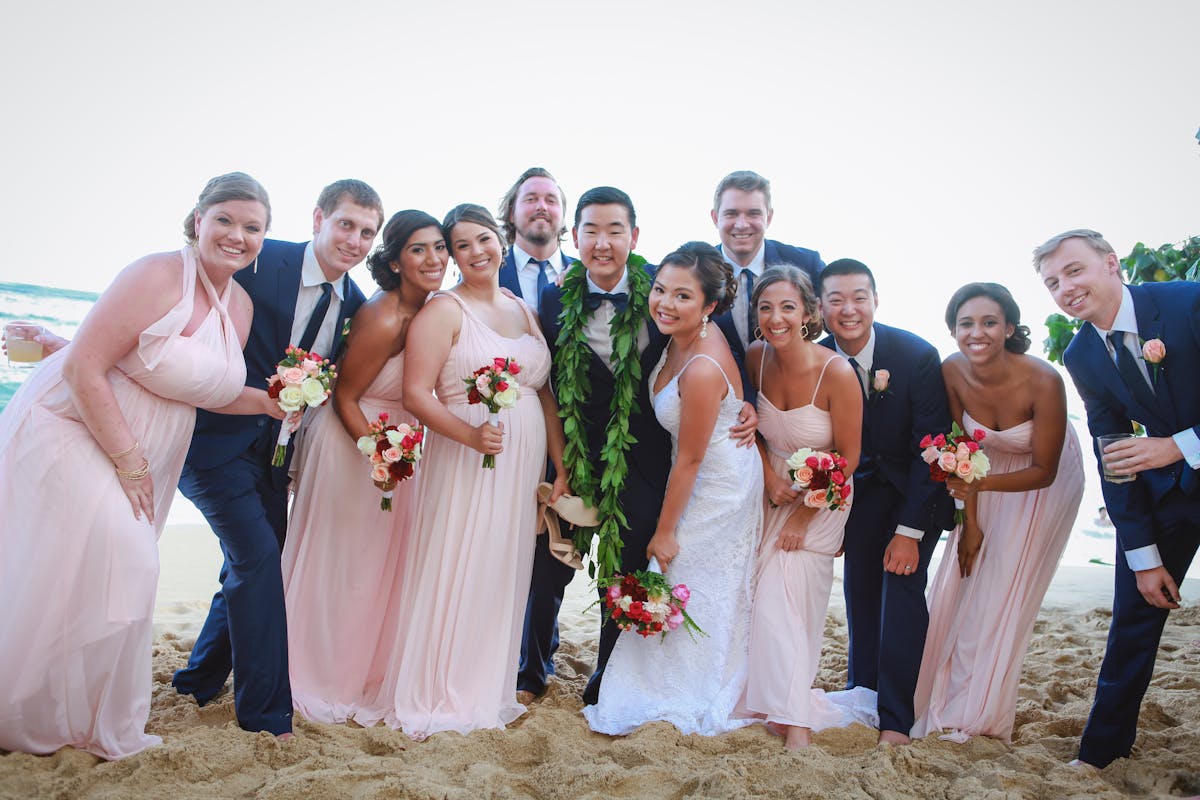 Written by Sara Rae Lancaster
Opting for a destination wedding can bring some real planning perks. Typically, a destination venue is a one-stop-shop when it comes to the ceremony, food, music, photography, etc… They have resources to handle everything from the ceremony to guest lodging, but the one thing they will not coordinate is your attire. Deciding what to wear at your destination wedding, THAT can be more of a challenge. Of course, you want to look your best but you also don't want to look out of place. Not to mention, whatever you decide to wear must travel well. What's a groom to do?

Just because destination weddings have a dress-down reputation doesn't mean you have to be casual. The tuxedo is a timeless wedding look for a variety of backdrops. With its sleek design and satin trim, the tux embodies sophistication and elegance. But depending on your personal wedding style and destination location, the standard black tuxedo might be bit over-the-top for a laid-back beachside wedding or cozy ski lodge ceremony.

If you love the sophistication of a tuxedo, but want to tone down the formality, consider choosing one in blue, gray or white hues. Because here's the deal: the main difference between a tuxedo and suit is the presence of satin on the lapels, buttons, trim and trousers. By trading in dramatic black for shades of deep navy, charcoal gray, or white/ivory, you'll have a look that is upscale enough to set you apart but doesn't make you look out of place.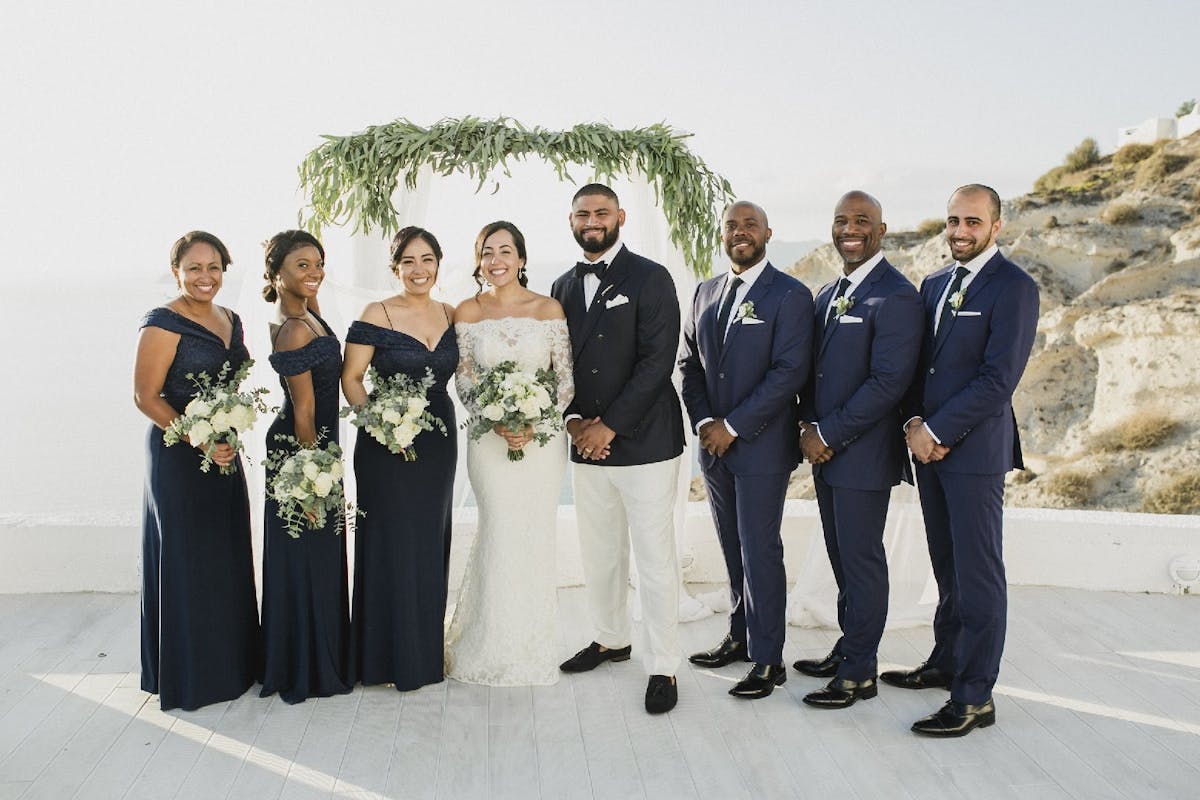 When the setting absolutely calls for something less formal, a perfectly tailored suit in dapper blue tones paired with a white shirt and a beige or "greige" tie will do the trick. As for the rest of your crew, traditionally, your groomsmen would wear the same as you or something similar (perhaps the reverse: beige/greige: suits with a white shirt and blue tie). As the groom, it's perfectly acceptable to be in the only one in a full suit. You could pull in more casual destination wedding vibes by putting your groomsmen in matching vests and pants.


Find the right fabric...
Not all fabrics are created equal and some are downright terrible travel companions. Lucky for you, there are more travel-friendly choices than ever when it comes to tuxedos and suits. We rounded up a few tips to keep you looking your best when you say "I do" miles from home.

While 100% wool is touted as THE fabric for suiting, there are more comfortable options and more affordable options. If you're planning a destination wedding, wedding attire cost is an important consideration as you're already asking your friends and family to travel many miles for your big day.

Cotton is cooler that wool, but a bit stiffer. In the cotton family is Chambray and in the right setting, this lightweight denim look can be fun. Linen is a popular choice for destination weddings, but not travel friendly as it wrinkles very easily. Additionally, linen is not as durable as other fabrics and will not last as long. Be prepared to have the fit and look deteriorate with every wear.

Surprisingly, a well-balanced blend of rayon and polyester can be your best option as it is durable, soft and resilient. We know what you are thinking and yes, you heard us, polyester. It has been scorned for ages and while we'd never suggest wearing a 100% polyester suit, when blended with other fabric it is crease-resistant and extremely strong/durable, while retaining much of the comfort and softness of cotton. Rayon is a cellulosic fiber that adds the essential breath-ability to the fabric. By blending these two qualities you get a powerhouse fabric at a fraction of the price.


Keep it local...
Part of the fun of a destination wedding is bringing some of the local flavor into the details, including your attire. Take the opportunity to accessorize your look with something symbolic to the location or region.

Incorporate starfish, sea glass or driftwood into the boutonniere for the seaside celebration. Tying the knot in the wild west? Add an authentic cowboy hat or western-style bow tie to your wedding day look. Saying "I do" among the lights and skyscrapers of the Big Apple? Stop by a local jewelry store and treat yourself to a pair of cuff links or a tie clip to commemorate the occasion.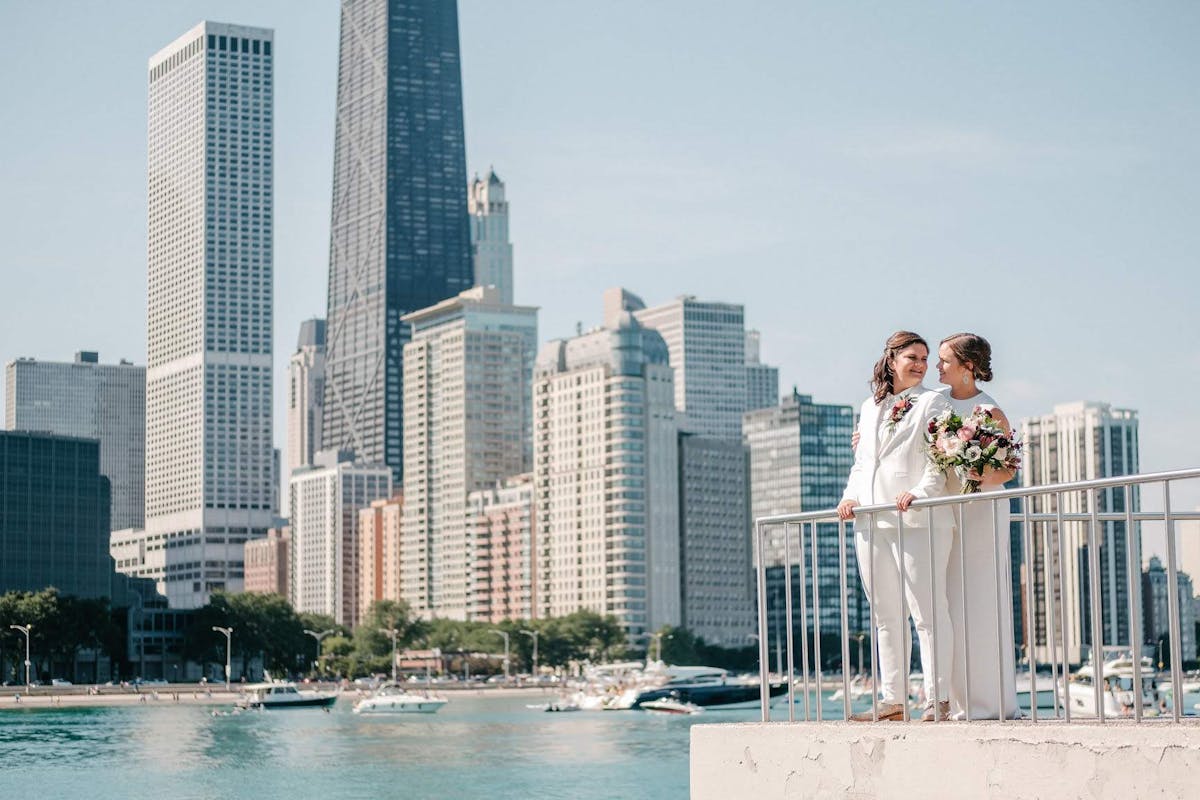 If the shoe fits...
Even if your wedding leans more casual, you still want to look your best head to toe. That means finding the right shoe to fit your destination wedding attire.
 
For the beachside groom opting for a lightweight, tailored linen or cotton suit, consider slipping on a pair of loafers or boat shoes. Saying "I do" in the mountains or countryside? Complete your custom suit and vest ensemble (sans jacket) with a pair of leather cowboy boots. Vegas bound? Do the Rat Pack proud when you complete that classic black tailored suit or tuxedo with vintage inspired kicks and (optional) fedora.