DOs and DONTs for Women's Wedding Guest Attire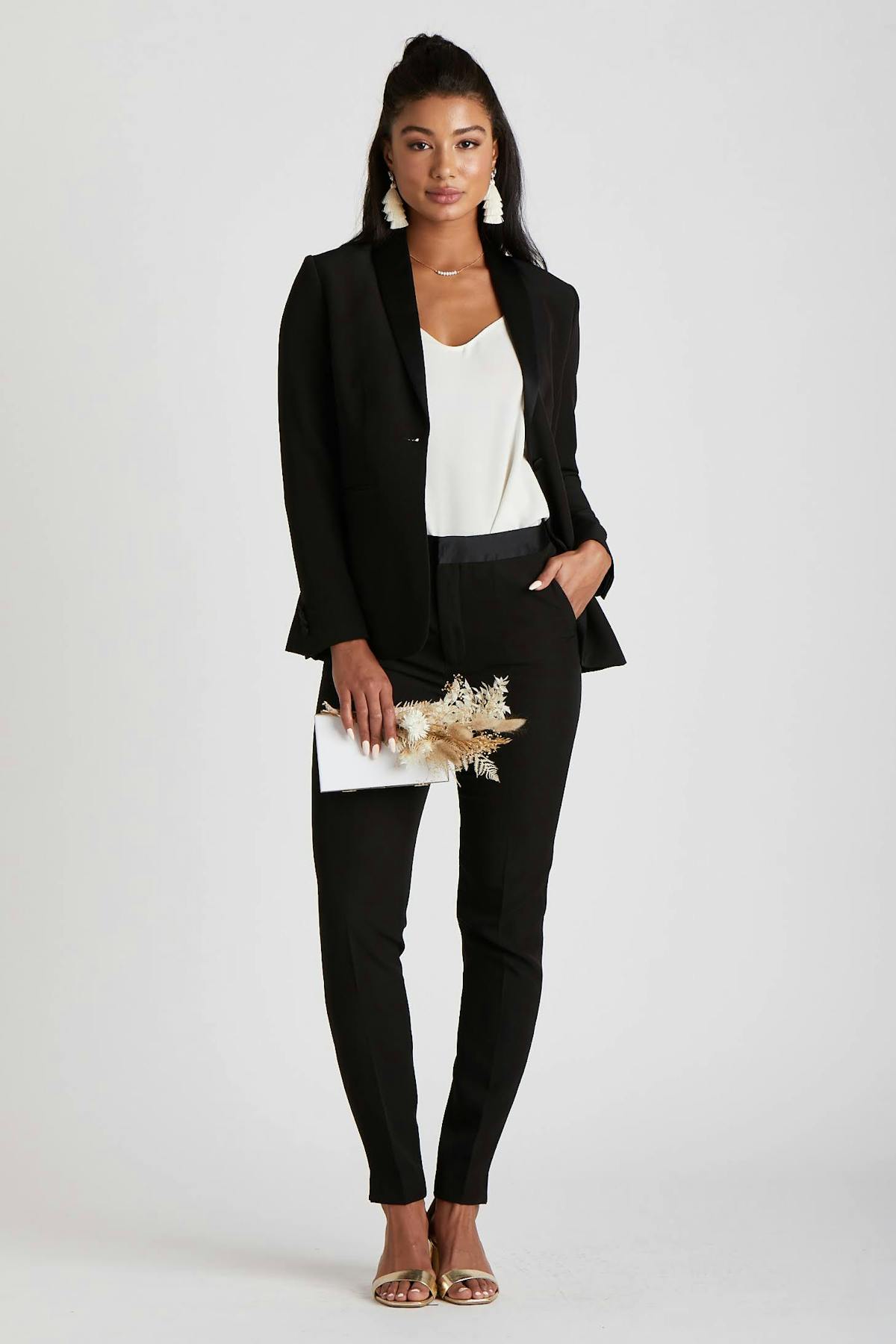 The joy of fashion is rooted in expression. And while personal style is unique to each individual, there are universal sartorial considerations everyone will do best to abide by, such as the wedding dress code. This common set of 'rules' may seem limiting at first glance, but it is put in place simply to ensure everyone in attendance is on the same fashionable page. When it comes to wedding guest attire, understanding the dress code is paramount. 
When you receive a wedding invite, the couple will more often than not specify a dress code, usually falling into one of these four umbrellas: black tie, formal, semi-formal or cocktail, and casual. Each of these categories carries with it some varying characteristics of formality, but all of them still offer plenty of wiggle room to showcase your personality and to wear something that feels authentic to your own taste. Ahead, the dos and don'ts of wedding guest attire for women and female-identifying guests.
Black Tie Women's Wedding Guest Attire
Reading 'Black-Tie Dress Code' on your wedding invite signals that the couple is hosting an especially formal affair and wants their guests' attire to mirror that. In these situations, a floor-length gown is the best hemline. If you're wearing a tuxedo, consider adding in elegant, polished accessories to differentiate your look.
DO
Wear a tuxedo. While a classic, elegant suit can also be appropriate here, when else do you get to wear a tuxedo? Have fun and get dressed to the nines.
Err on the side of formality. Dresses crafted in elegant fabrics and formal design details like tiered ruffles or sleek sleeves are all smart choices. When in doubt, steer more formal.
Accessorize with confidence. Wear a pair of well-crafted shoes (pumps, strappy sandals, or nice flats) and carry a clutch or small handbag.
DON'T
Wear white. This may seem obvious but it's worth reiterating: white (or cream, or ivory, or off-white) is reserved for the people getting married. And on the topic of color, anything overly bright and loud might be best left for another event as well.
Show off your legs. A black-tie dress code requests floor-length dresses or nice suits, which means it's not the best scenario for a mini or midi dress. 
Formal Women's Wedding Attire
Not entirely dissimilar to black tie, a formal dress code can be interpreted as slightly less strictly formal than black tie, whilst still including many of the same options as black tie, like a tuxedo. For those wearing a dress, it's appropriate to show your ankles.
DO
Wear a tuxedo or dark-colored suit. While it's not required with a formal dress code, if you still want to wear a tuxedo, it's appropriate to do so. Charcoal gray or dark navy suits are also perfect options to keep a suit on the more formal side.
Experiment with trends. Your personal style should shine through, so embrace your favorite trends like puff sleeves or a '90s-inspired square neckline.
Opt for special-event hair and makeup. One of the easiest ways to feel polished is by putting a little extra time into your hair and makeup (if you wear it). A sleek hairdo and swipe of lipstick should be your secret weapons.
DON'T
Wear casual fabrics. Steer clear of fabrics that lean toward the casual end of the spectrum, like jersey, linen, or lightweight cotton.
Do laidback layers. While a graphic t-shirt worn with a suit is great for a street style moment, it's not appropriate for a formal dress code. Instead, try a silky camisole underneath.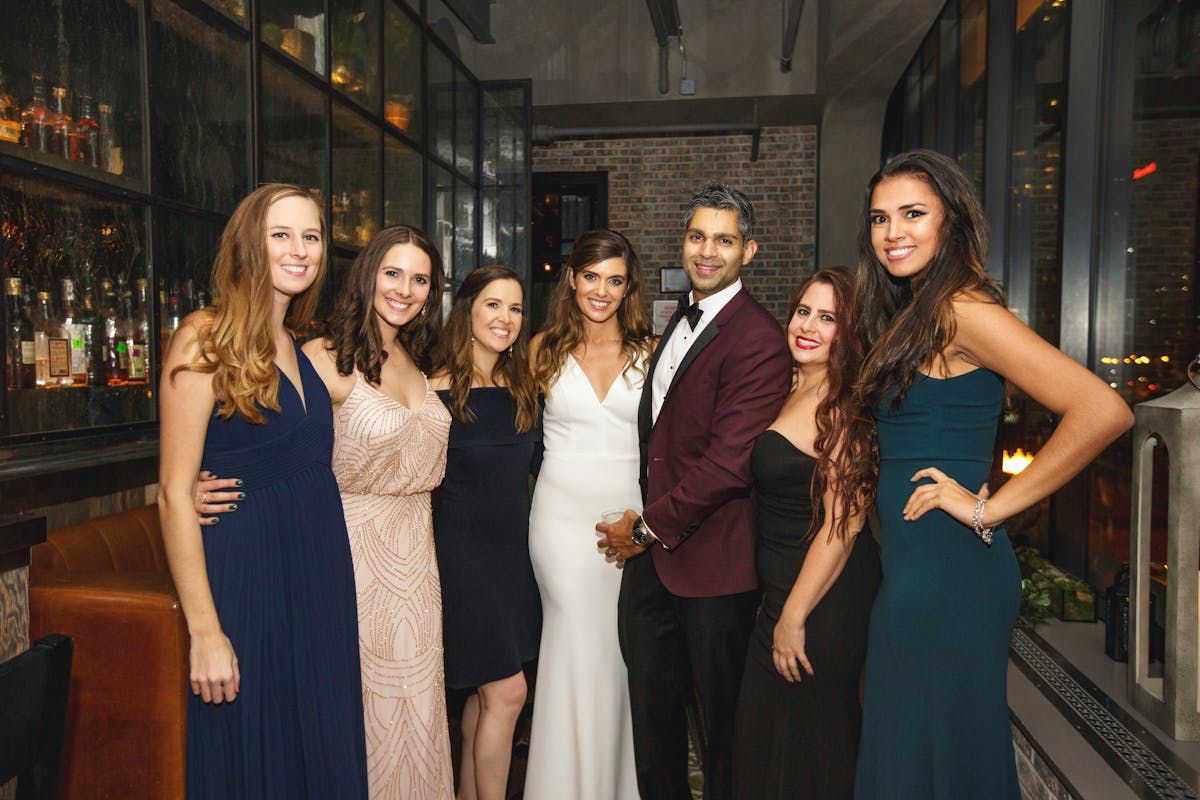 Semi-Formal or Cocktail Attire for Wedding Guests
Here is where the dress code loosens up a bit. If your invite calls out semi-formal, cocktail, or dressy casual attire, you can go for something more relaxed. While you still don't want to be too casual, a midi-dress, chic suit, or stylish matching set are all fair game. 
DO
Embrace color. A casual dress code is the perfect opportunity to experiment with a fun print or color palette, so long as it won't distract from the couple.
Have fun with jewelry. Skip the classic diamond studs and reach for bold, playful jewelry instead. Same goes for footwear; if you have a pair of splashy heels you've been wanting to wear, now's the time to play around with them.
Wear a midi dress. A floor-length dress will likely read too formal at a cocktail attire wedding, which means you can break out your favorite midi frocks, letting you put lots of focus on a pair of bold heels.
DON'T
Go for club attire. There's a time and place for a going-out look, but a wedding isn't it. Skip the nightclub gear and go for something a pinch more formal.
Accessorize informally. Backpacks, even sleek, small iterations, and casual totes are off the table here. When in doubt, a classic mini purse is a universal dress-code-pleaser.
Casual Wedding Guest Attire for Women
Coming across 'casual' on a wedding invite might conjure images of flip flops and jeans, but even a casual dress code should send you in a more elevated direction than that. Instead, think of this as an invitation to flaunt something you'd wear to a bridesmaids brunch—taken up a notch.
DO
Bare your arms. Summer weddings are often where you'll find casual dress requested, so you won't have to worry about the cold . Instead of a full suit, consider a cute waistcoat with matching trousers (or a pair of slacks with a cool top). Sleeveless dresses are a perfect way to go, too.
Try new textures. The shift from a formal fabric (like wool) to something more casual (like linen) can effortlessly translate your look from black tie to casual.
Wear a sundress. There's nothing breezier (or more likely to already be hanging in your closet) than a romantic sundress—a casual event is a time to put it to good use.
DON'T
Wear flip flops or sneakers. It may be tempting to slip into low-key footwear for the dance floor, but save the beach sandals for vacation. Instead, a nicer pair of flats or low heels should do the trick if you want something more comfortable.
Don denim. Jeans, denim skirts, cutoffs—none of these pieces feel right for a wedding ceremony unless otherwise stated on the invitation.
Keeping in mind the roundup of helpful tips and secrets above, your next wedding will feel like a piece of sartorial cake, no matter the wedding dress code. Remember: when in doubt, always have fun and show off your personality and personal taste when and where appropriate! And, click here for the do's and don'ts of men's wedding guest attire.