Fall 2018 Wedding Trends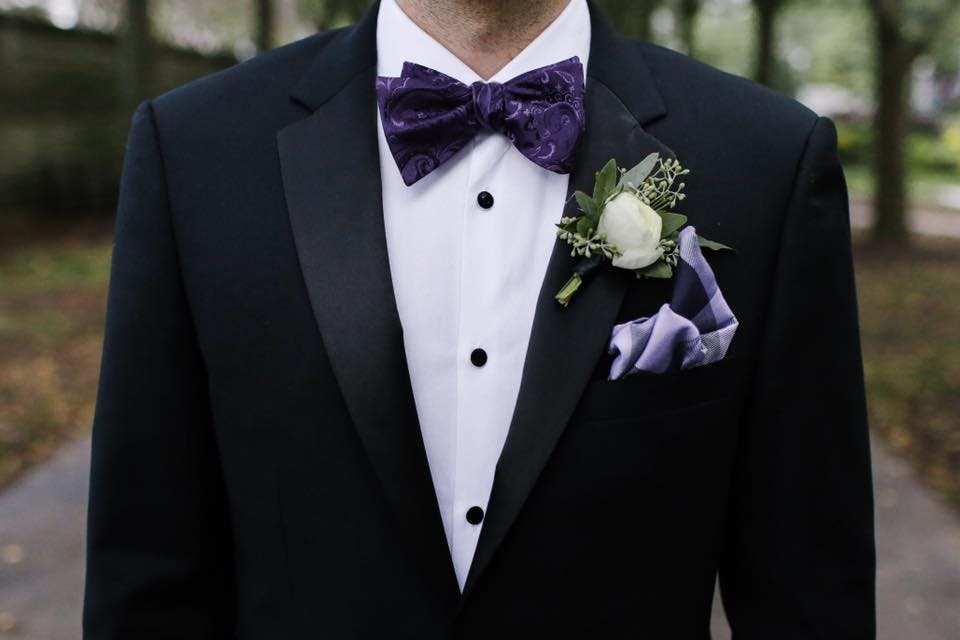 The sweltering days of summer are slowly coming to a close. Football season is around the corner, and before you know it, sweater weather will be upon us. Fall is a great season for your big day. You get the benefit of cooler days and a unique and romantic scenery. Plus, there are endless opportunities to make your style and wedding decor stand out. When considering a fall wedding, here are a few things to keep in mind.
Venue
This is the perfect time to go for an outdoor venue. Because you still have ample daylight but a more mellow climate, you can enjoy the ceremony or reception outdoors — no profuse sweating included. Farms supply a touch of country charm while a vineyard provides a romantic and elegant vibe. You don't have to host your wedding among nature though. Rooftop wedding receptions can offer an awesome view that glows with city lights after the sun goes down. Pro tip for suiting up for an outdoor wedding venue: Let your groomsmen be more casual in suspenders rather than a vest for something more breathable.
Texture
Texture has been huge in 2018. When it comes to decor, that could mean throwing in some rich greenery or a rustic burlap table runner. You can also turn to unique furniture for texture and interest that fits with your overall theme. Texture is also huge for the groom's outfit too. Think velvet bowties or woven shirts for yourself or your groomsmen — both are perfect for fall.
Color
This year, fall wedding color trends are all about neutrals and warm colors. There are a few trending palettes that you can adopt or put your own spin on, depending on the aesthetic of your wedding. A pine green with soft pink and white accents is elegant and moody all at once. Or take your inspiration from the falling foliage and go a little brighter with burnt orange, peach and mustard yellow accentuated with pops of green. When in doubt, suiting up your groomsmen in neutrals provides a backdrop that is complementary to a wide range of accent colors. A gray suit with silver, blue and white accents keeps the look light and cool.
Gifts
If your groomsmen are all about fashion, fall is the ideal time to give them a thank-you gift that they can sport in the upcoming season. Wool scarves for the chillier days ahead or a pair of classy yet fun socks are two practical presents that they'll be able to use more than once. And for the football fans, gift them a personalized YETI Colster for all their tailgates! For more gift ideas, check out our list of 10 unique groomsmen and groomsmaids gifts.