Finding the Perfect Suit for The Big NYE Bash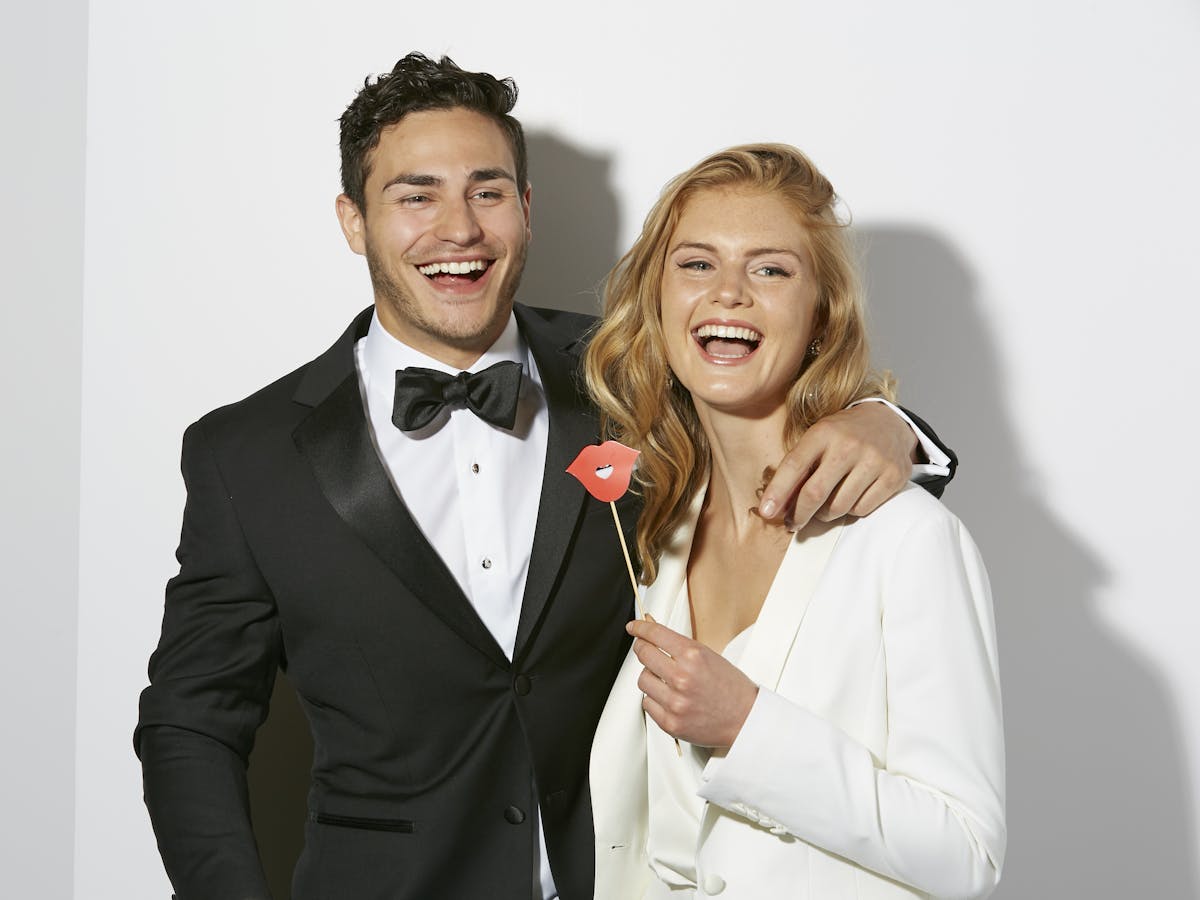 After an extended period of time indoors and in sweats, this year's celebration is all about going bold. Loud prints, lush velvet, and funky feathers join tried-and-true sequins and glitz as festive favorites this year. This is also your chance to expand beyond the expected blacks and silvers, should you so choose. Everyone's excited for deep but vibrant colors—think rich jewel tones or even a bright neon.
Depending on the formality of the event you're attending, there's a whole host of ways to mix up your look to land on an exciting outfit unique to New Year's eve. For a holiday like this, regardless of what your night looks like or the dress code you're sticking to, don't forget to add on the accessories—oftentimes, that's where the real fun comes in.
However you're planning on ringing in the New Year, consider how you can do it in style.
Black Tie
There's something about a white or black tuxedo that makes everyone stand out. If you're going black tie, it's probably best to stick to the classics, but you can have fun with your cufflinks or even swap in a bow tie with a little more pizazz to tailor your overall look to this distinct night a bit more.
Maybe initiated by Marlene Dietrich when she strolled out in a tuxedo in the 1930 film Morocco, there is something so posh about a women in a tux. A white or black tuxedo with a lower-cut, minimal camisole is an always-in-vogue look, or opt to just wear the jacket as the top. It's a dressy and doesn't take itself too seriously.
In Harper's Bazaar, designer Paul Smith describes it this way, "This is just my opinion, but tuxes worn by women seem to suggest an independence, and also a confidence of a sophisticated someone who doesn't necessarily need to do something overtly sexy to draw attention to herself. It says that you have an interesting mind and a good conversation. Tuxes and suits are worn by women on the move, who want to get on with things. They're not looking for a symbol or sign to say, 'look at me, I'm sexy.' They don't need that extra validation. They're just saying, 'I am me.'"
White or black are equally dressy and appealing, but a winter white can be an elegant way to ring in the new year with a look of seasonal snow.
If you don't want to ditch a dress, try pairing a ballgown with a blazer or tuxedo jacket. You'll get an updated look—and a little added warmth.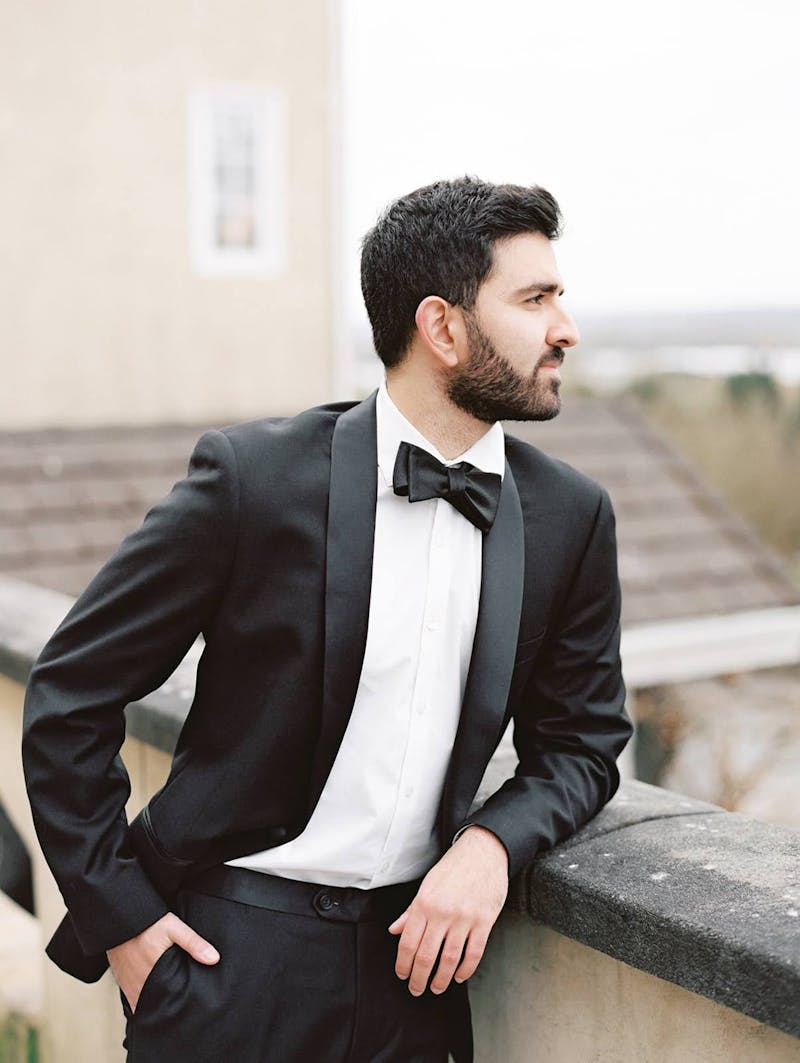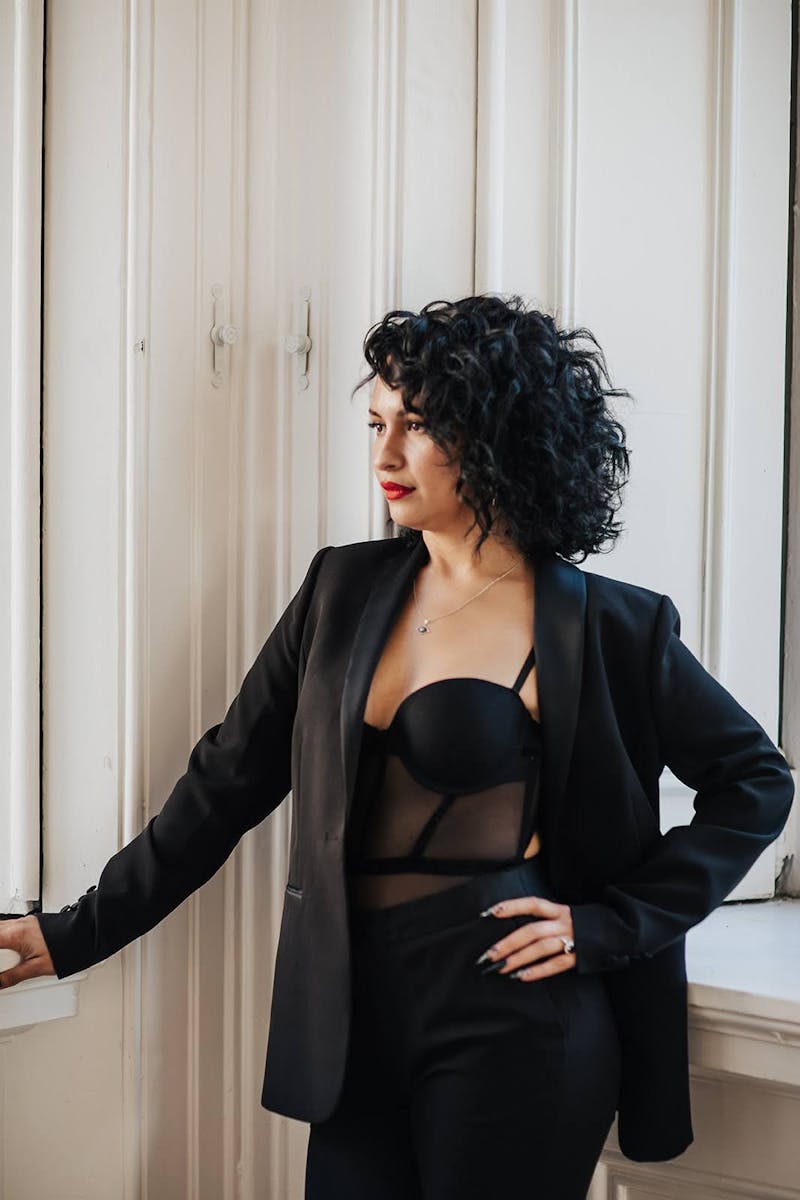 Cocktail
A sharp, classic black suit is never a bad idea. You're guaranteed to look classy and timeless heading into the new year. You could also go with a traditional navy, and that subtle color will let you build on its great foundation. If your event is more dressy, stick with a button down and a tie. A bowtie is also a dashing touch that can show off your personality. If you'd like, you can go with a minimalist approach by taking the classic black suit and leaving the jacket open and unbuttoned.
Dressing down your black or navy suit is also a definite fashion do, so for more relaxed events, swap out the tired dress shirt for something less expected and more New Year's Eve party-ready. Tonight's the night to go big with your style, so break out your shiniest or most wildly patterned shirt, or even an extreme graphic tee. Tuck in your shirt regardless of what you go with underneath, whether it's a traditional button down white dress shirt, something more funky for the holiday, or the on-trend, mod look of plain white tee or turtleneck.
Statement suits: we've seen celebs rocking them all over the runway this past year, and now's your chance to make the trend your own. Go bold this New Year's Eve with a break from the tradition, and don a powerful, colorful suit ensemble instead.
 Try a brighter blue than the navy you might typically go with, or put on something even more out-of-the-box with trending and holiday appropriate shades like hunter green and burgundy.
A luxe New Year's Eve party is also the perfect time for a cocktail dress. Tonight's the night to show off your pieces that boast the most distinctive details; anything metallic or with a unique texture is a sure bet.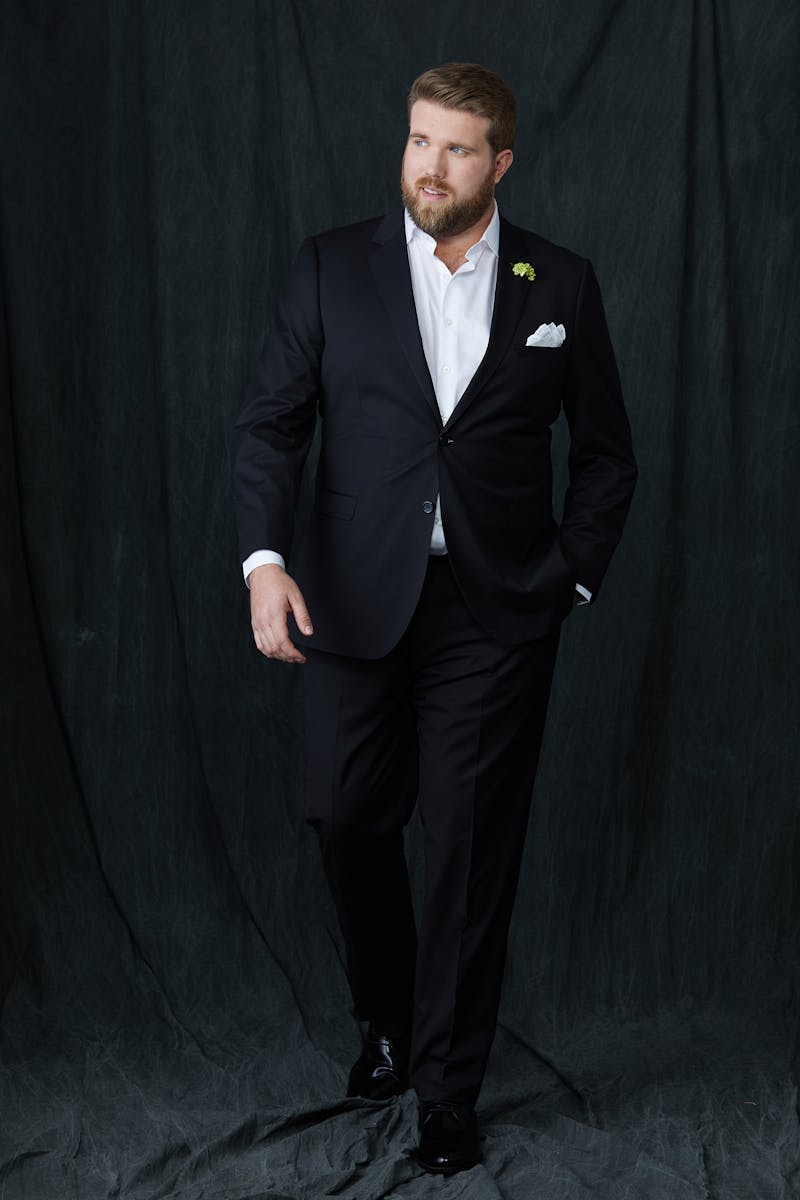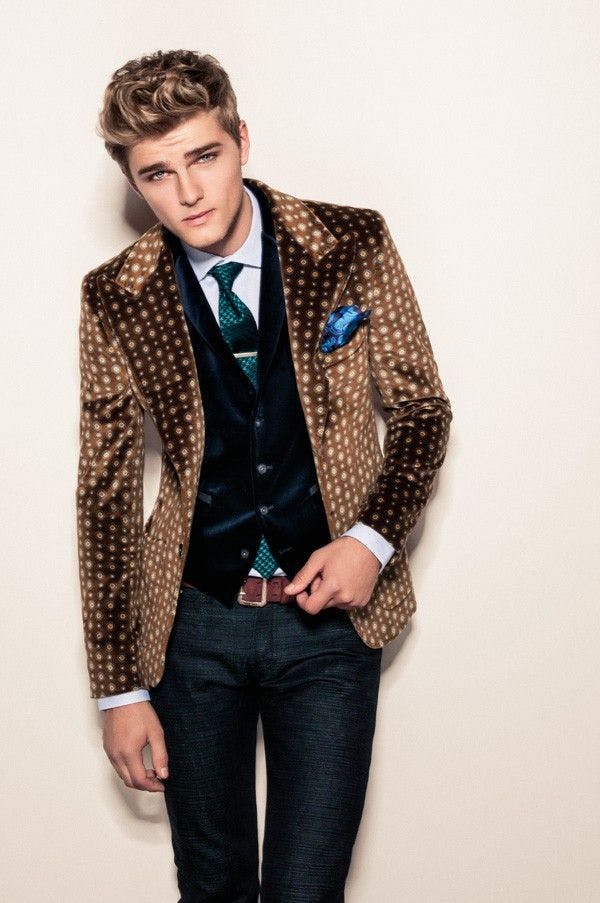 Night Out
Braving the crowds and hitting the town? On a night as universally glossy and glamorous as New Year's Eve, you can feel comfortable heading out in something as dressy as cocktail attire or in a slightly more casual look.
Statement suits especially can take the nightlife head-on and get men and women ready to wow, from dinner, to a bar or lounge, and beyond. A more surprising cocktail get-up than a classic black suit, colorful options are a great way to make an impression when out and about.
Alternatively, pair a dress shirt and suit jacket with denim and Chelsea boots for a masculine, elevated spin on your more laid-back affair or night out. Or, take the opposite approach, and go for a pair of dress pants (choosing a fun but sophisticated color like burgundy could be a special touch) with a button down and leather jacket on top.
For a more feminine look, take your cocktail dress or festive (think bedazzled, brightly colored, feathered, or velvet) top and jeans and layer a jacket right over. A women's tuxedo jacket over a going-out ensemble serves to elevate your look and add an extra bit of special flair. You can also go with a suit jacket to make the look a bit more low-key, and opt for a men's suit jacket to give yourself a trendy, oversized-on-purpose style.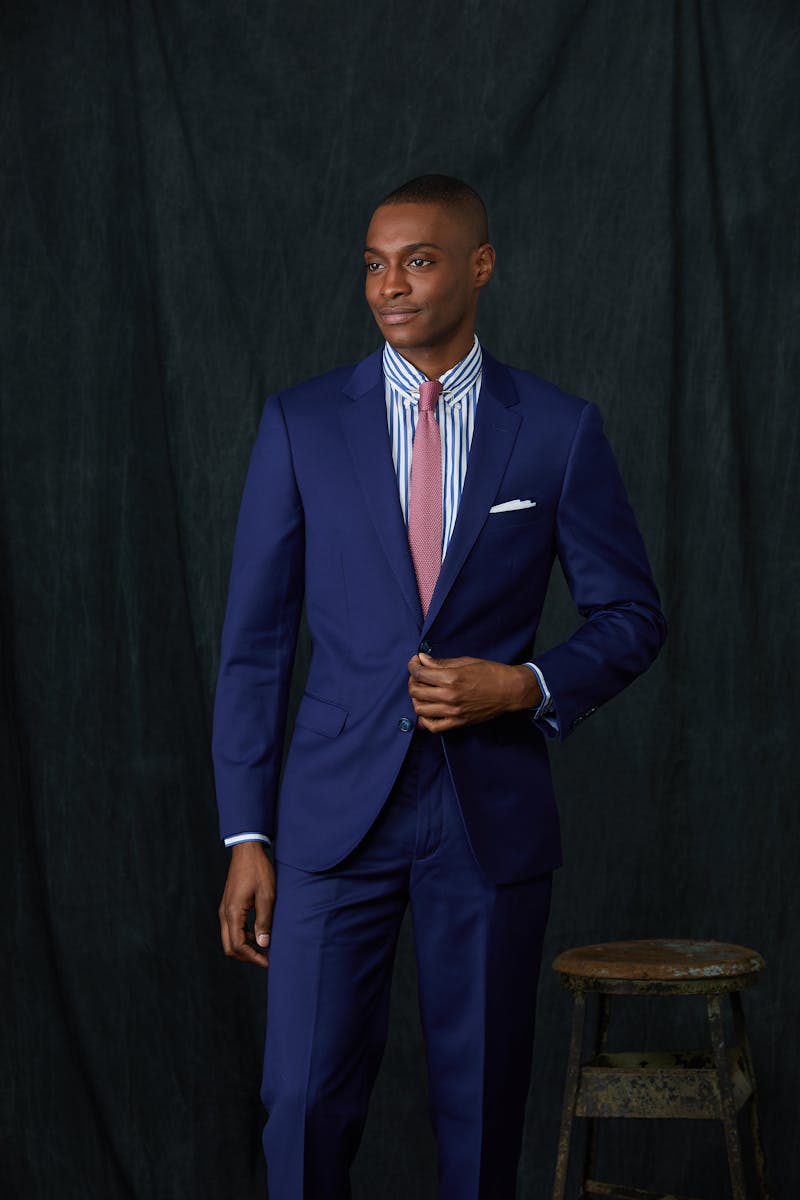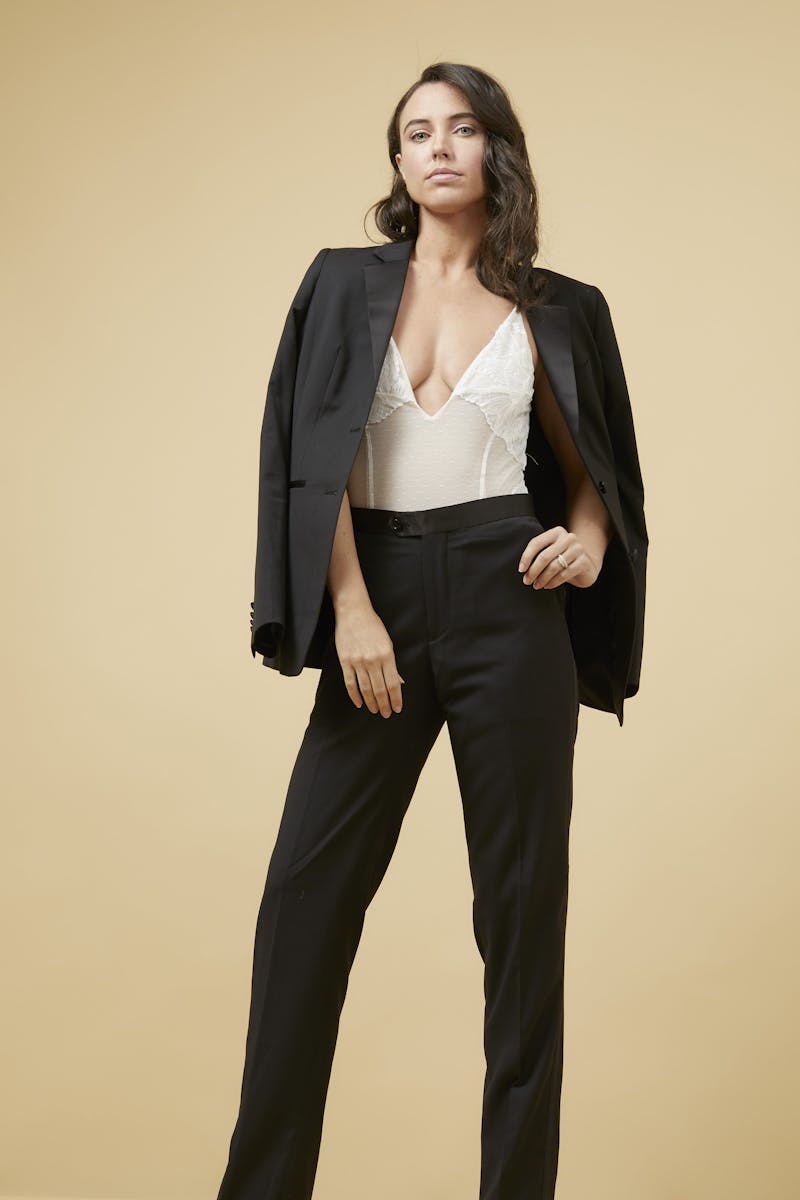 Staying In
You've got options here! Pick your favorite look that you could otherwise wear to a black-tie or cocktail event or for a night of barhopping and just rock it around the house to really show out for your at-home holiday. This is also your opportunity to lean into the coziness of a winter night in (whether you're at your own house or a friend's). Choose your most colorful or festive sweater, and keep the rest of your look simple. 
One last idea, especially ideal for the most micro of celebrations (or for making a real statement at a more traditional soiree): don a different kind of suit—the PJ set!
Accessories
Don't forget to add those details that make your outfit sing! We all know the saying—accessories can make or break an outfit. On New Year's Eve, known for it's sparkle, this old adage is truer than ever.
While you can't go wrong with a classic dress shoe or heel, emerging now after that extended period of extra-casual dressing, there's no need to fear mixing dressy with relaxed. A fun twist on any New Year's Eve look this year is to add clean, white sneakers, especially if they have a pop of color or a bit of shine to them. Esquire dictates that "when it comes to trainers, white and high quality leather are the only way to go. And be sure to have your suit trousers cropped above or right on the ankle. Pooling legs become even more apparent when draped over bright white trainers."
Our men's suit accessories help take any standard suit to the next level, with an attention to detail to make you stand out from the crowd. From a coordinating suit vest to a pair of socks with polka dots, suit accessories can help elevate any New Year's Eve outfit. Get funky with your suspenders. Choose a color or texture you maybe wouldn't otherwise; tonight's the night to be swanky. Because what's a New Year's party without a dash of fun?
Stick with tradition and layer in as much sparkle as you can with over-the-top earrings, necklaces, bracelets, rings, watches, cufflinks, and even glasses. Shine on.
Happy New Year, friends! Let's make it a great one.