Fun Shoes for Women's Tuxedo?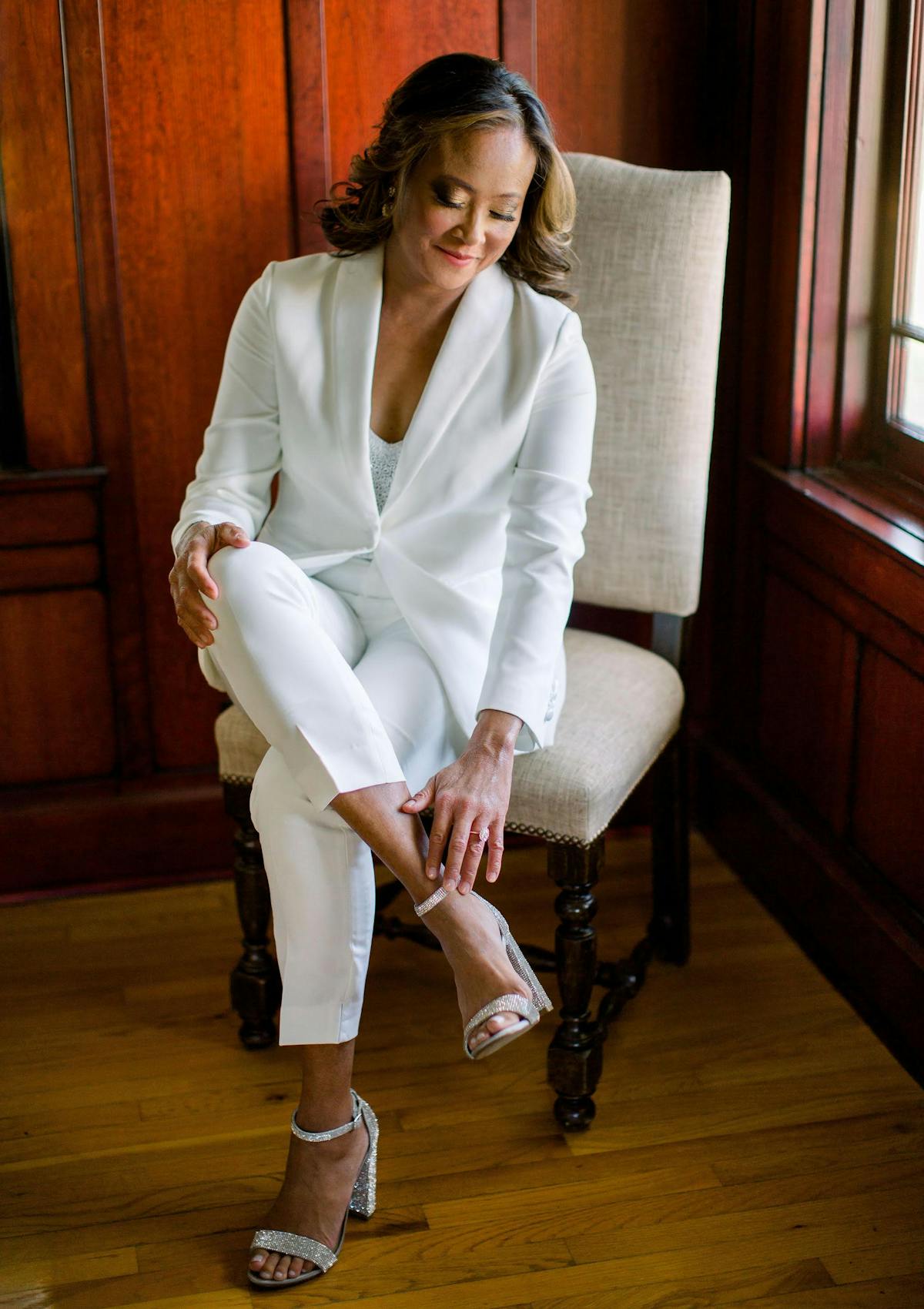 Question:
Hello! I will be wearing the SuitShop Ivory Women's Tuxedo for my wedding next spring in Los Angeles.  I love shoes and would love to wear a cool high heel that might be unexpected for the wedding day but still tasteful.  Is there anything that you would recommend? I don't mind splurging a little if I can wear them again after the wedding.
Answer:
Congratulations on your upcoming wedding!  This is going to be a fun one because they say that diamonds are a girl's best friend, but I would argue that shoes are a close second! Wearing the Ivory Women's Tuxedoprovides lots of options for a fun shoe because the tuxedo is basically a blank canvas and the right feature shoe will not compete too much with the look if done correctly.  Instead, it will be like the cherry on top! Consider a silver glittered pump by Sophia Webster or Jimmy Choo for a chic and modern look. Or, for a shoe with a little more texture interest, consider a gold metallic or yellow lace jeweled pump by Dolce & Gabbana.  It will add edge to your look while still being a bit romantic.  If those are not show stopper enough, go for a leopard-print or floral patterned high heeled sandal.  These shoes will show that you are not afraid to push the boundaries a bit with your look.  Good luck and happy shoe shopping!