Gray Suit for Bridesmaids Look?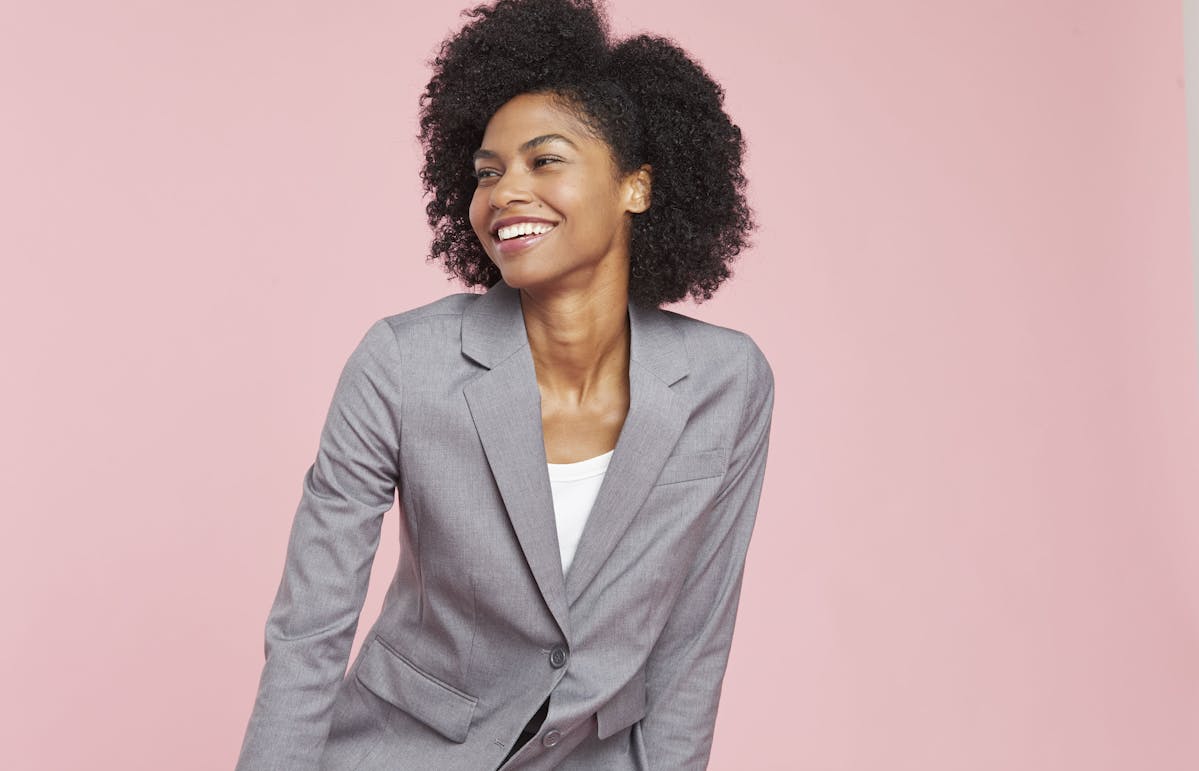 Question:
Hi Suited for Style! I am so excited about the new women's line! I am getting married next spring and my fiance and I will be having a mix of bridesmaids, groomsmen, and groomsmaids for our wedding.  The groomsmen will be wearing the SuitShop Textured Gray suit and I am considering the Women's Light Gray suiting for our groomsmaids.  I am stumped on what color gowns the bridesmaids should wear.  Can you help? My dress is white by the way.
Answer: 
Hello! Thank you for your question and congratulations on your upcoming wedding! The SuitShop Textured Gray and Light Gray suiting are great choices and will complement your white dress very nicely.  For the bridesmaids gowns there are lots of good options to consider.  One is a to select a gray gown that will closely match the textured gray and light gray suiting.  Alternatively, you can select another neutral color that will complement the gray, like ivory or creme.  If you would prefer something a little more bold, consider choosing a completely different color, one of your other wedding colors or even a floral patterned gown.  For the ladies that will be wearing the light gray suiting, consider styling them in the same shoe as the bridesmaids if they are planning to wear a high heel or the same shoe color as the groomsmen if they will wear a flat shoe.   This will ensure some additional continuity among the different looks.  Best of luck!