Groom Facial Hair: Do's & Don'ts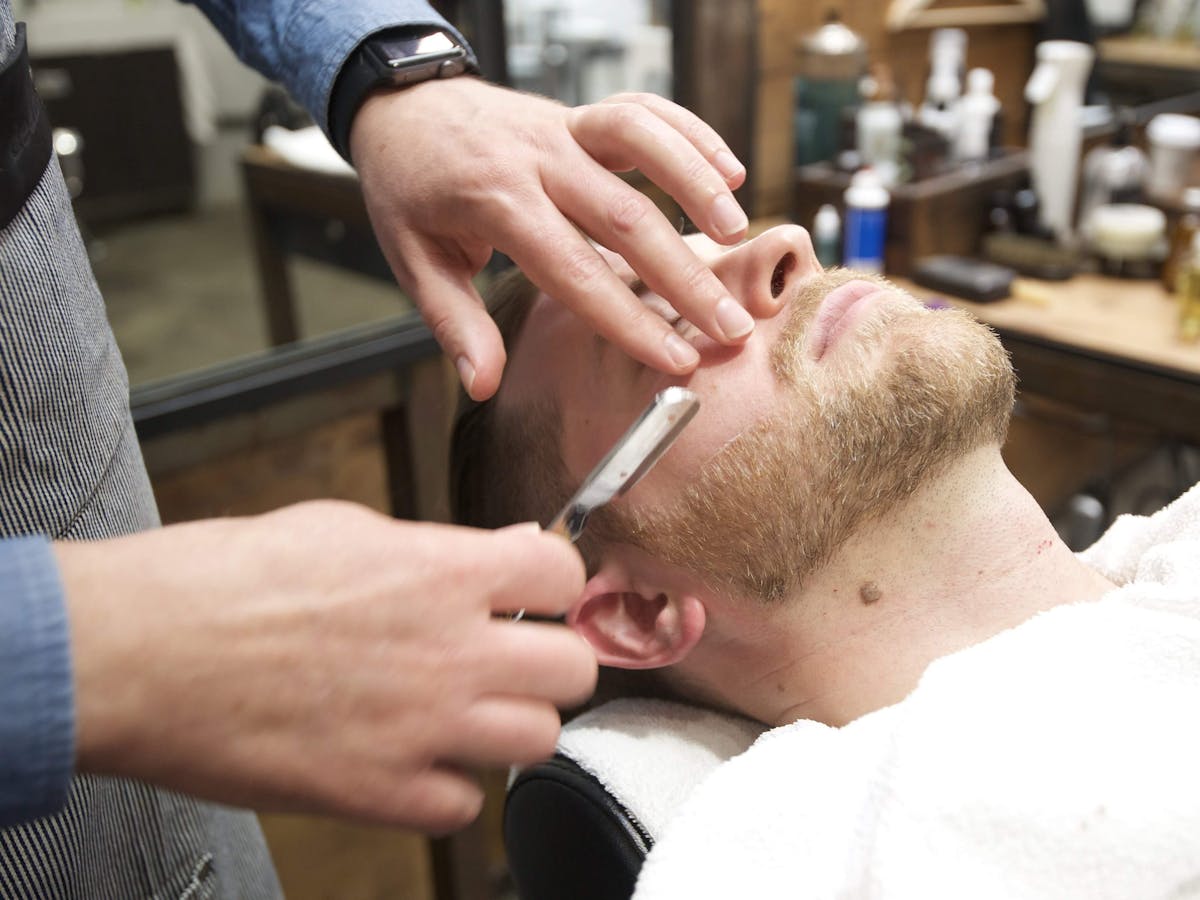 When it comes to looking your best when your wedding day comes around, you want your hair to look just as amazing as your suiting. During the ceremony, at the reception and when the wedding photos come back, all eyes are on you and your bride. Women take the time to get the hair and makeup just right for their big day, and guys should follow suit for grooming. From necessary products to the best timing for a shave, here are a few things you should and shouldn't do to keep your hair looking its best.
1. DO practice a little
As soon as you get engaged, start practicing with the timing and technique of your shaving routine and haircuts. Does your hair look best grown out for two weeks or one? Nail down the beard or mustache shape and length too to see what looks best on you.
2. DON'T make a drastic change
Now's not the time to be innovative and try something new (like your first handlebar mustache). Remember, you want to cherish your wedding photos for years to come, not wince when you look back at them. You want to look like yourself on your wedding day, just polished to the max. That doesn't mean you need to be clean shaven necessarily. If people are used to seeing you in a beard, keep the beard by all means!
3. DO consider going to a professional barber
If the ladies invest in a professional, maybe you should too. Head to a barber several months in advance to test out a straight razor shave, which is the best way to get the cleanest shave. If this is the route you want to go so you don't have to worry about any self-shave mishaps, you'll want to pay close attention to how your skin reacts and how fast your hair grows after so you can time your hot-towel shave perfectly right before your wedding day.
4. DON'T push it off until the last minute
The last thing you want to hear right before your wedding is that your barber is booked and you're going to have to entrust arguably the most important haircut of your life to someone who doesn't fully understand how you like your hair. Call to book your hair appointment a month in advance and schedule the appointment for a week before your wedding so it doesn't look too freshly cut. Also, if you're shaving your own beard or mustache, do it a few days before your wedding to let any cuts or ingrown hairs fade.
5. DO invest in good product
Using the right companion products during your shaving or styling routine can eliminate common grooming woes. Invest in pre-shave oil to soften hairs before applying shaving cream, which will help ensure a smoother glide and less ingrown hairs. Top off your shave with a post-shave balm to moisturize your skin, minimize rashes and irritation and help any cuts heal faster. As for your hair, smooth flyaways and cowlicks with wax for minimal shine, a good hold, and nice texture. If you have curly hair, consider a styling cream to highlight your hair texture while taking care of frizz.
What other grooming techniques and products do you swear by? Share them with us!