Harry's Styles: Outfit Inspiration for Love on Tour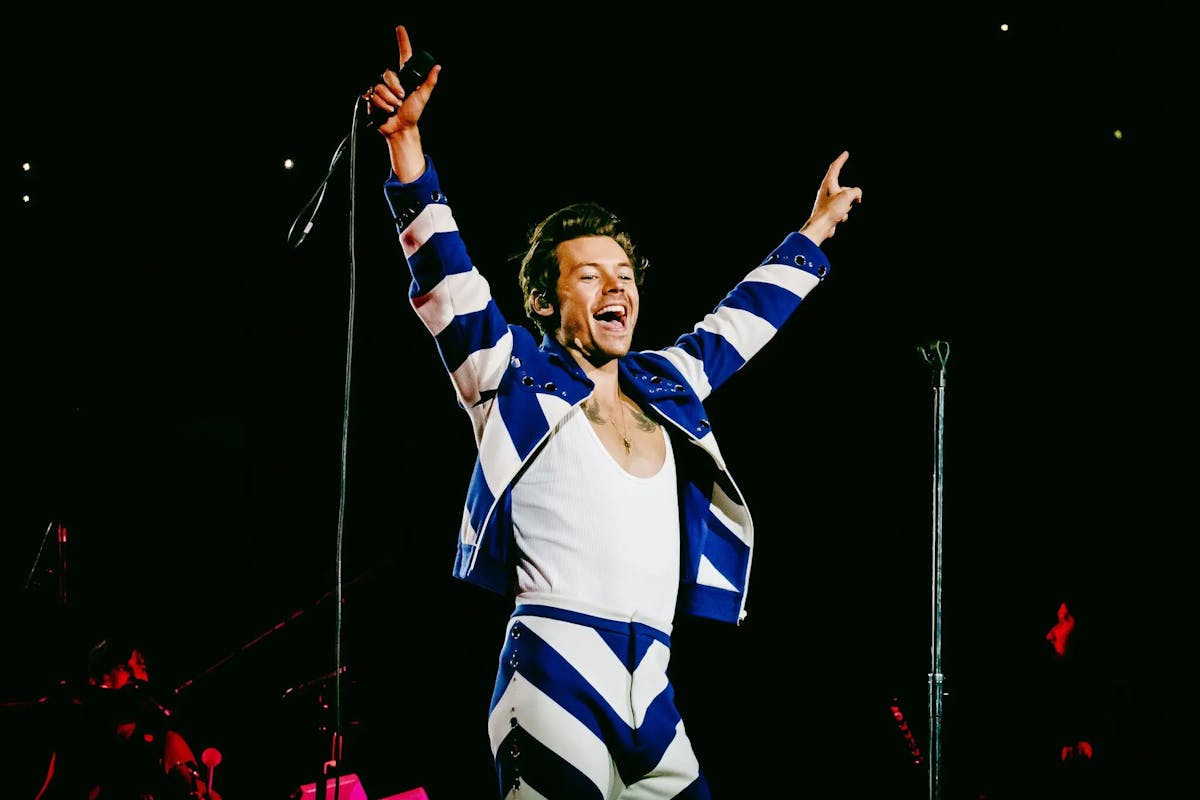 The year is 2022; the end of summer is sweet; Love on Tour is back in the US; Harry is wearing all the right things (and, per the Don't Worry Darling drama, may even be single?); everything is golden.

Scoring your tickets and excitedly awaiting your show date goes hand in hand with checking nightly TikToks of Harry's wild outfits, screaming-crying-throwing-up at videos of his most recent performances, and dreaming up your own concert outfit.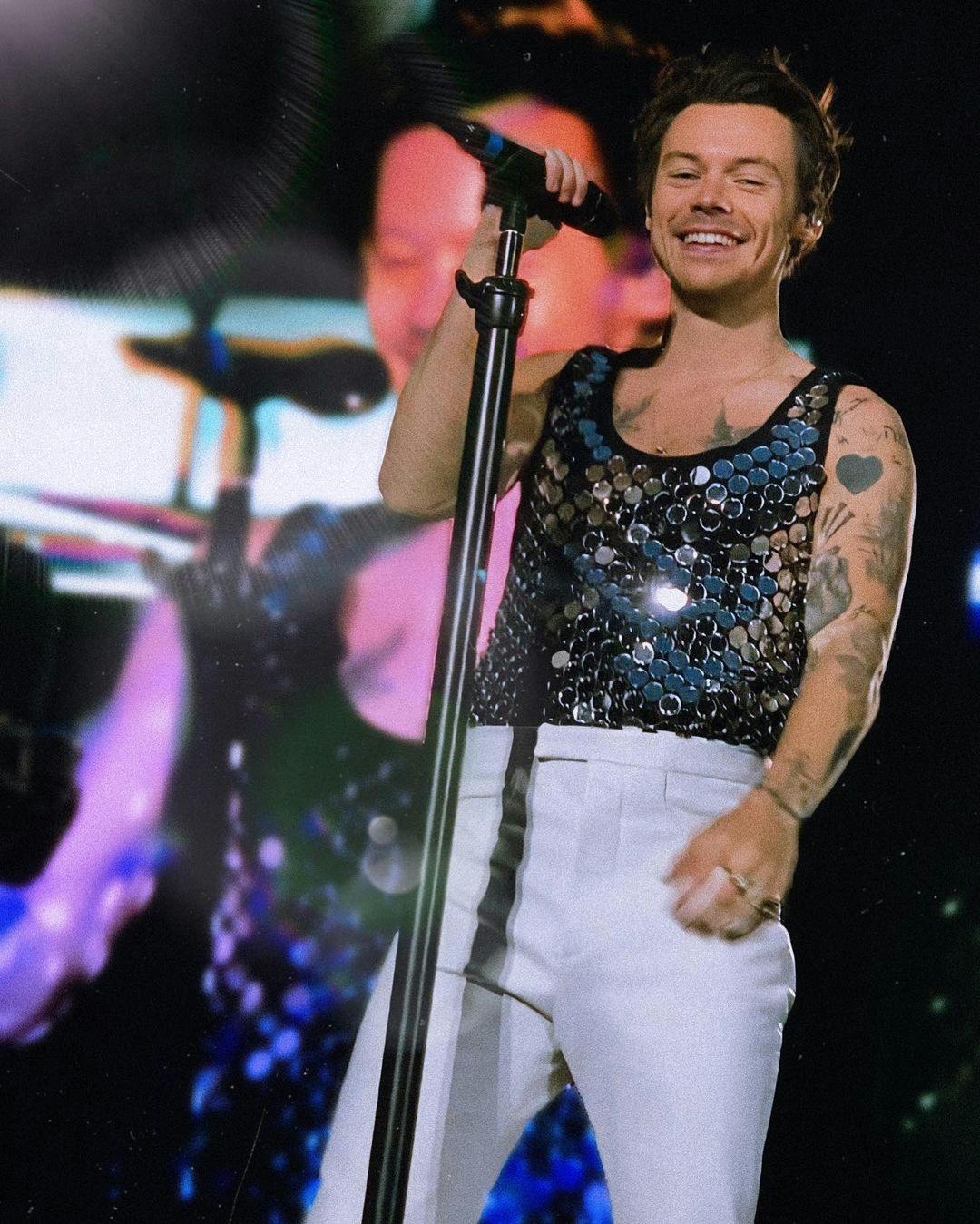 There's a sense of community in showing up to Love on Tour completely decked out. It's a very specific brand of dopamine dressing, focusing in on the funkiest, brightest, most whimsical ensemble you can muster that still feels true to you. Knowing you won't be alone in the loud look serves to create an entirely new level of emotion and fun to the experience, and that's exactly what you get when you show up to a Harry Styles concert right now. A friend came to visit New York City the other day, and upon arrival, she texted me asking what in the world could be going on in the city to leave Penn Station so absolutely covered in rainbow-colored feathers. Harry Styles live at Madison Square Garden, I texted back immediately. There's something special in being a part of such a big, beloved, and collectively-dressed phenomenon. And of course, the music itself doesn't hurt either.
So, if you're headed to Love on Tour, you might as well dress the part. After all, it's Harry's house and we're just living in it.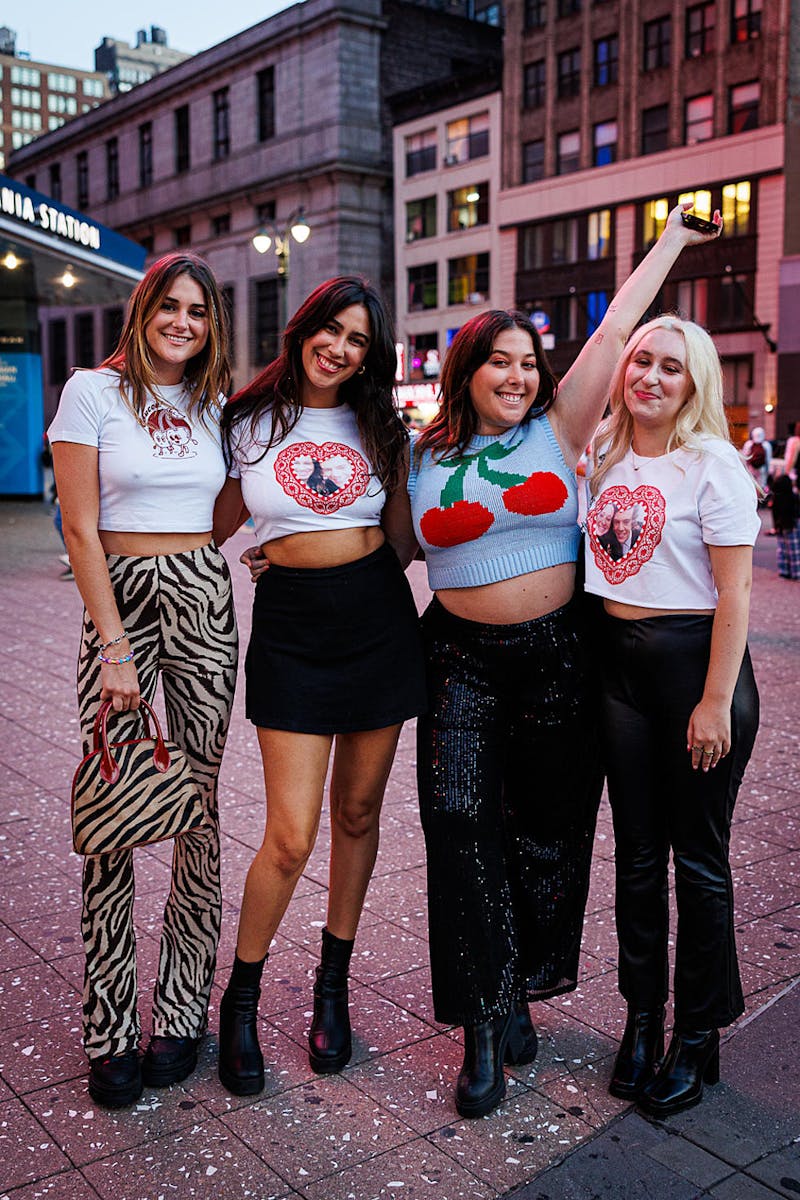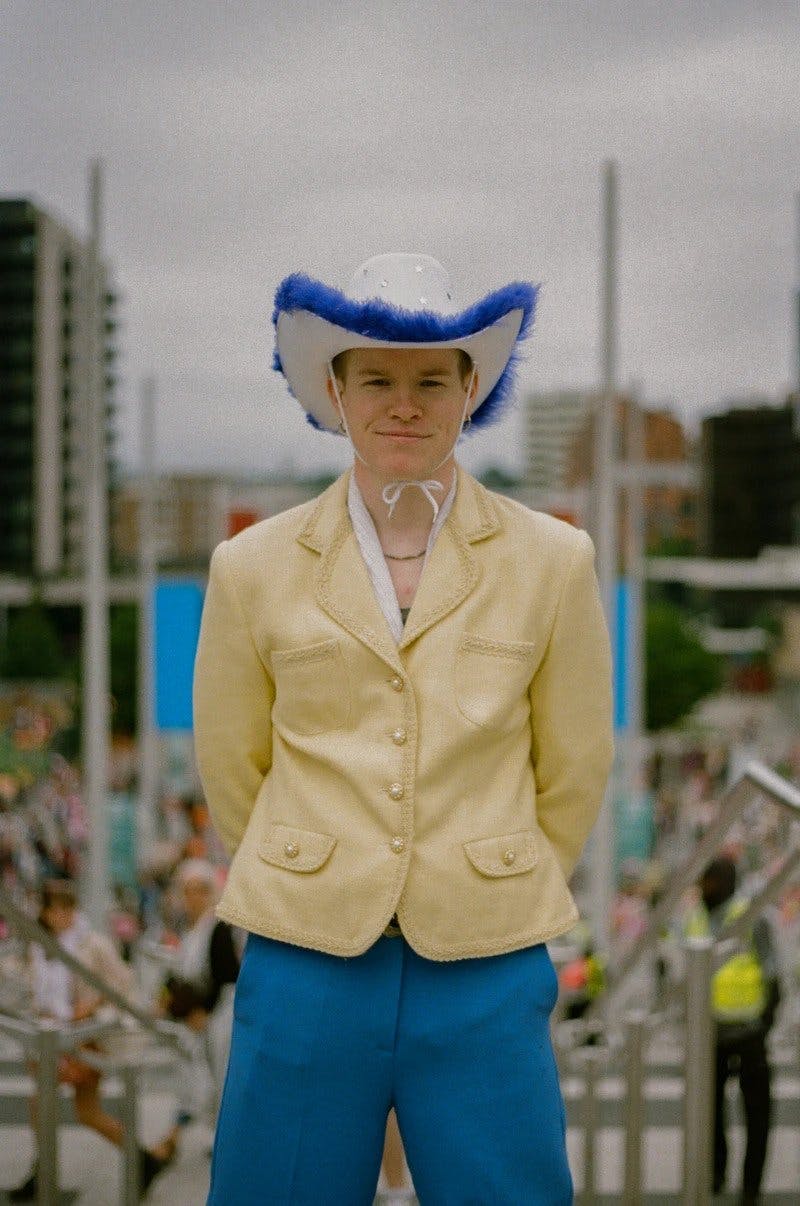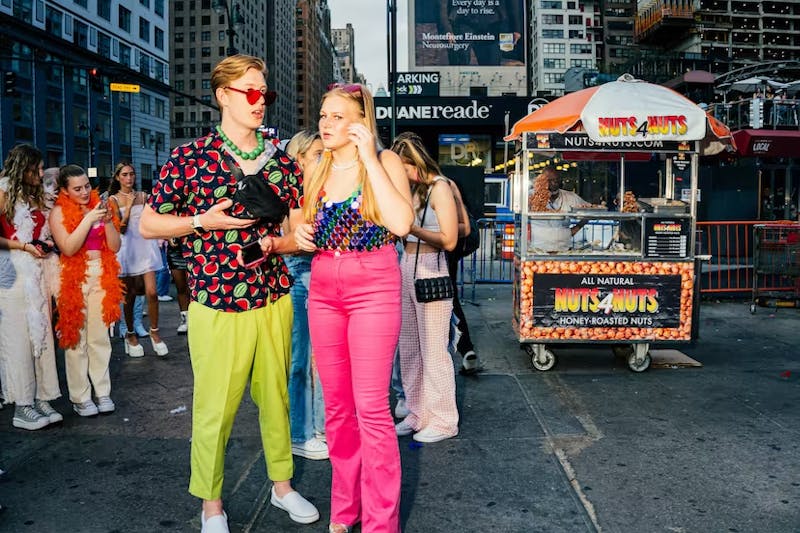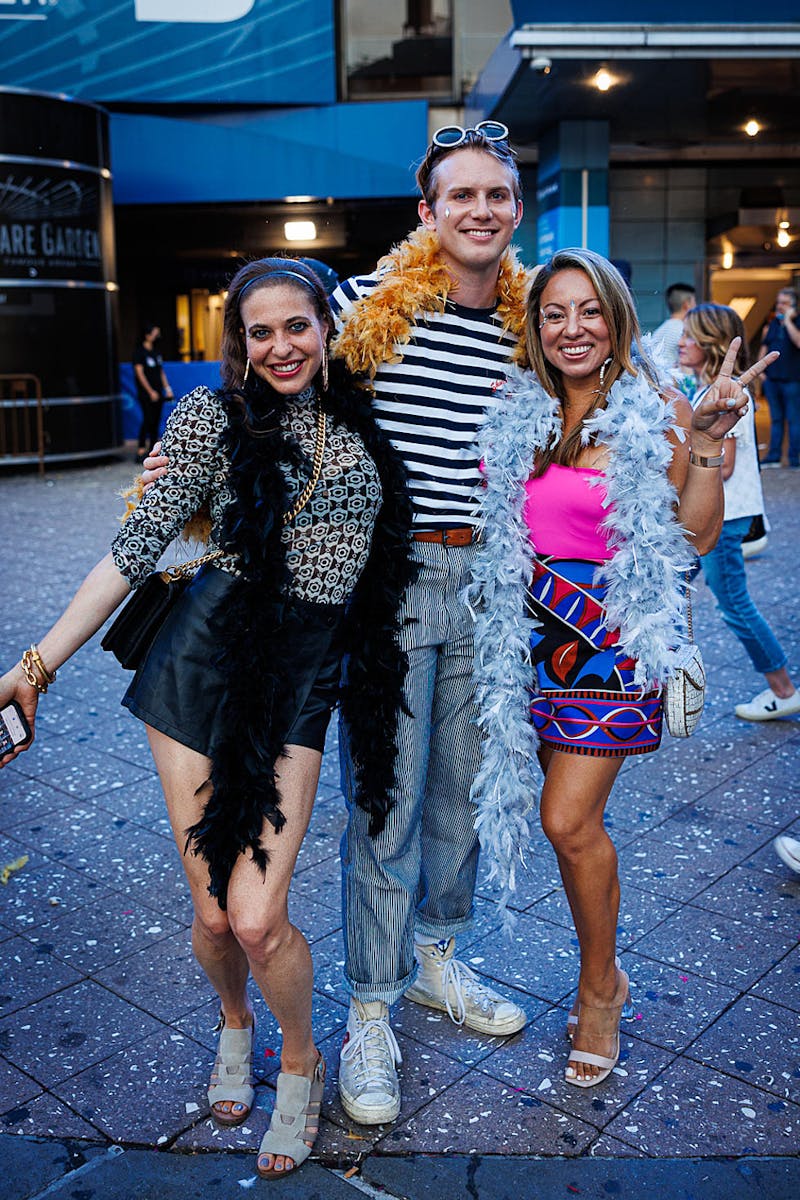 There's a simple source of inspiration to reference when crafting your Love on Tour concert outfit: Harry's own tour outfits. The look is easier to nail than it might seem.
The formula: at least one structured piece (think a suit jacket or pants—suits are Harry's signature) + a flowy or sheer garment + a little bit of glitz + a lot of funky glam.

Even if you're sticking with relatively everyday clothing, try to include zig zags, polka dots, or other playful and joyful prints to stay low-key and casual but still on-theme.
Take a peek below at some pieces that are perfect to build your look.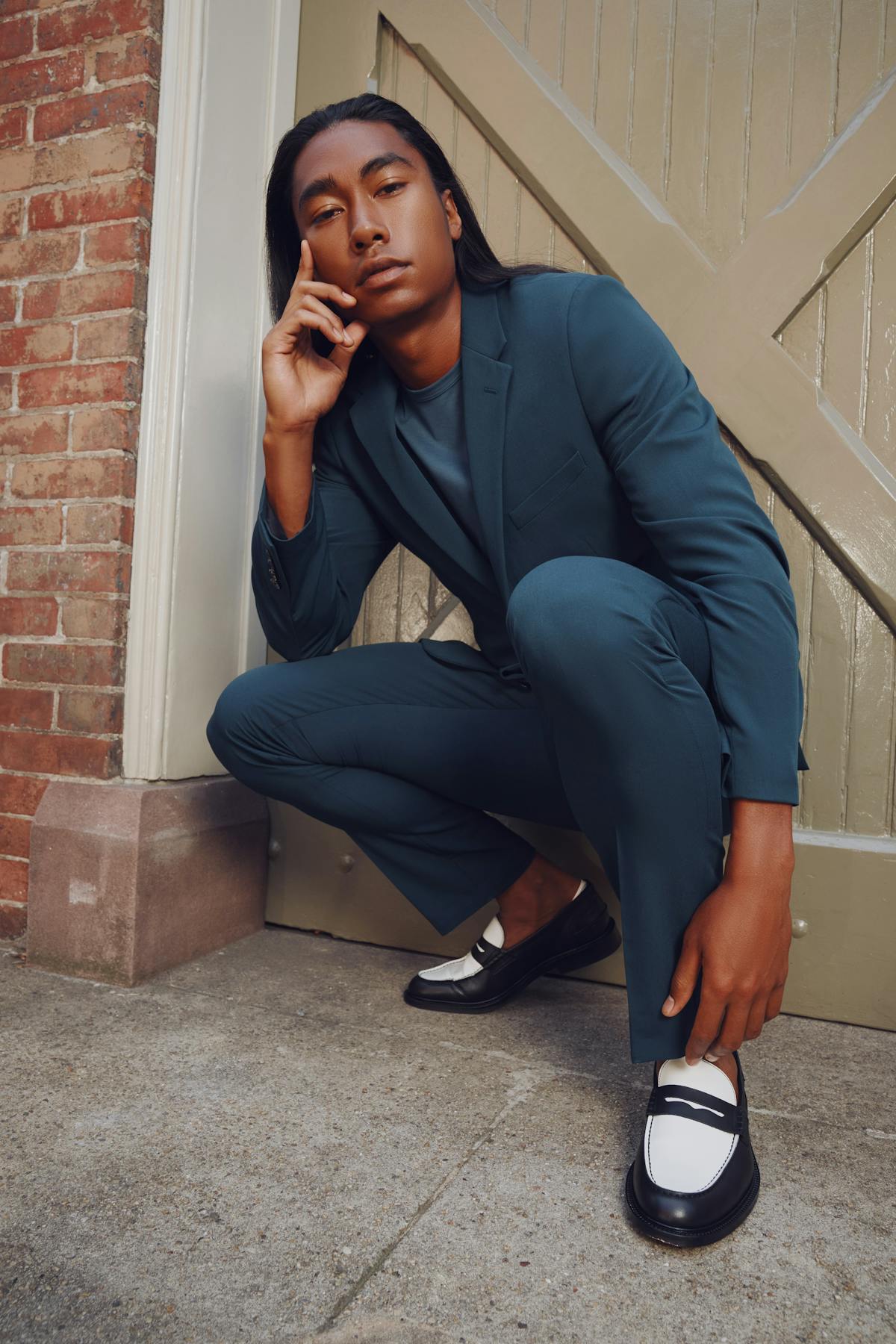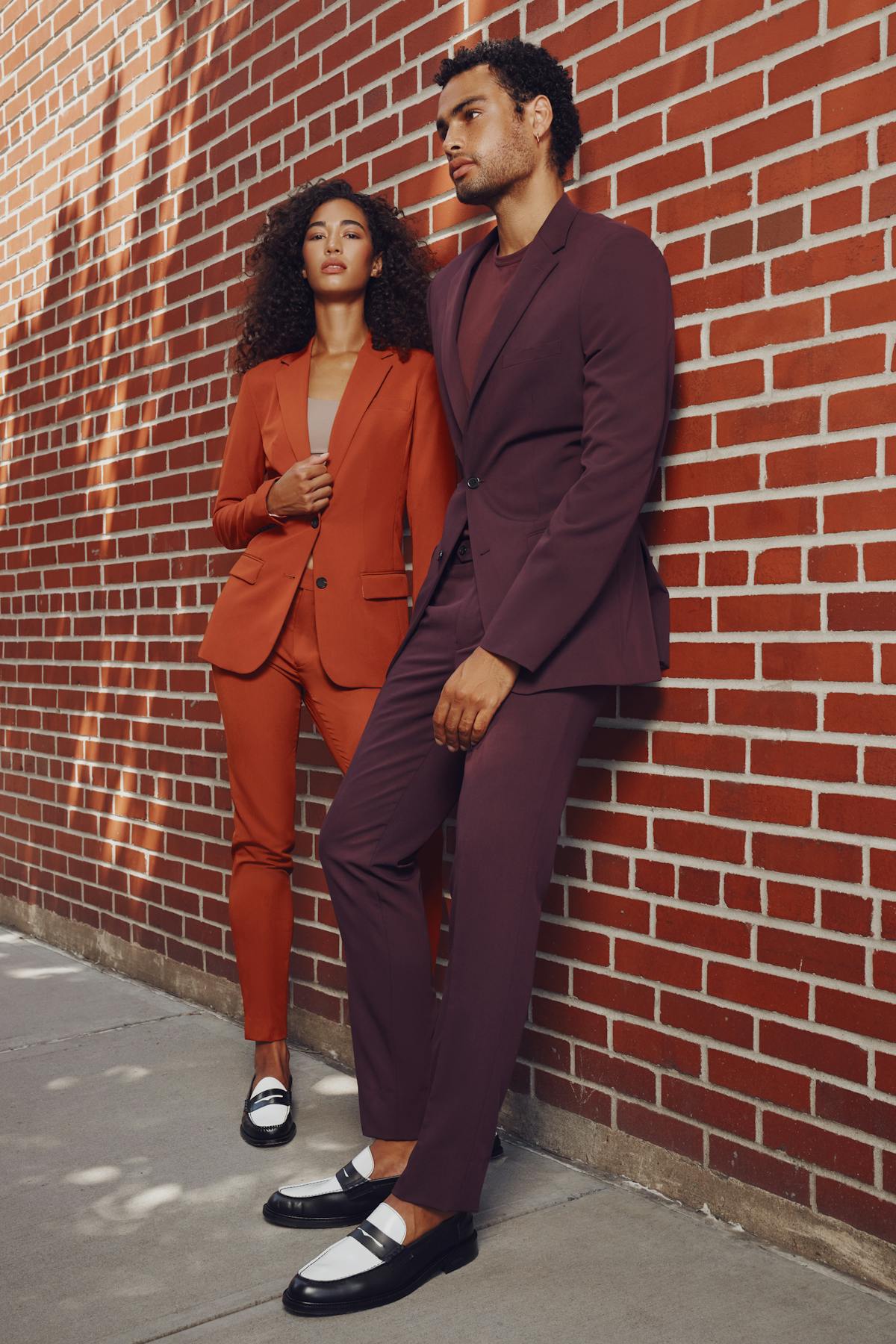 Along with capturing an essential piece of Harry's wardrobe, suits also get high marks for being especially on-trend with the monochrome and streetwear-ready look.
You could go all-in on the structured vibe and wear the jacket and the pants together as a set--either on its own or with a fun top underneath--but using just one piece is also a great way to play with the style. For the biggest impact, wear a full suit and layer in a whimsical shirt, a boa, and some glitter or sequins for good measure. To make the look more approachable, consider wearing a suit jacket with jeans or a mini skirt, or try pairing a fun shirt like the ones down below with a tailored pair of suit pants.
When in doubt, layer on glitter, throw on a feather boa, and sing your heart out with the icon himself.