Holiday Style and Suits for Boys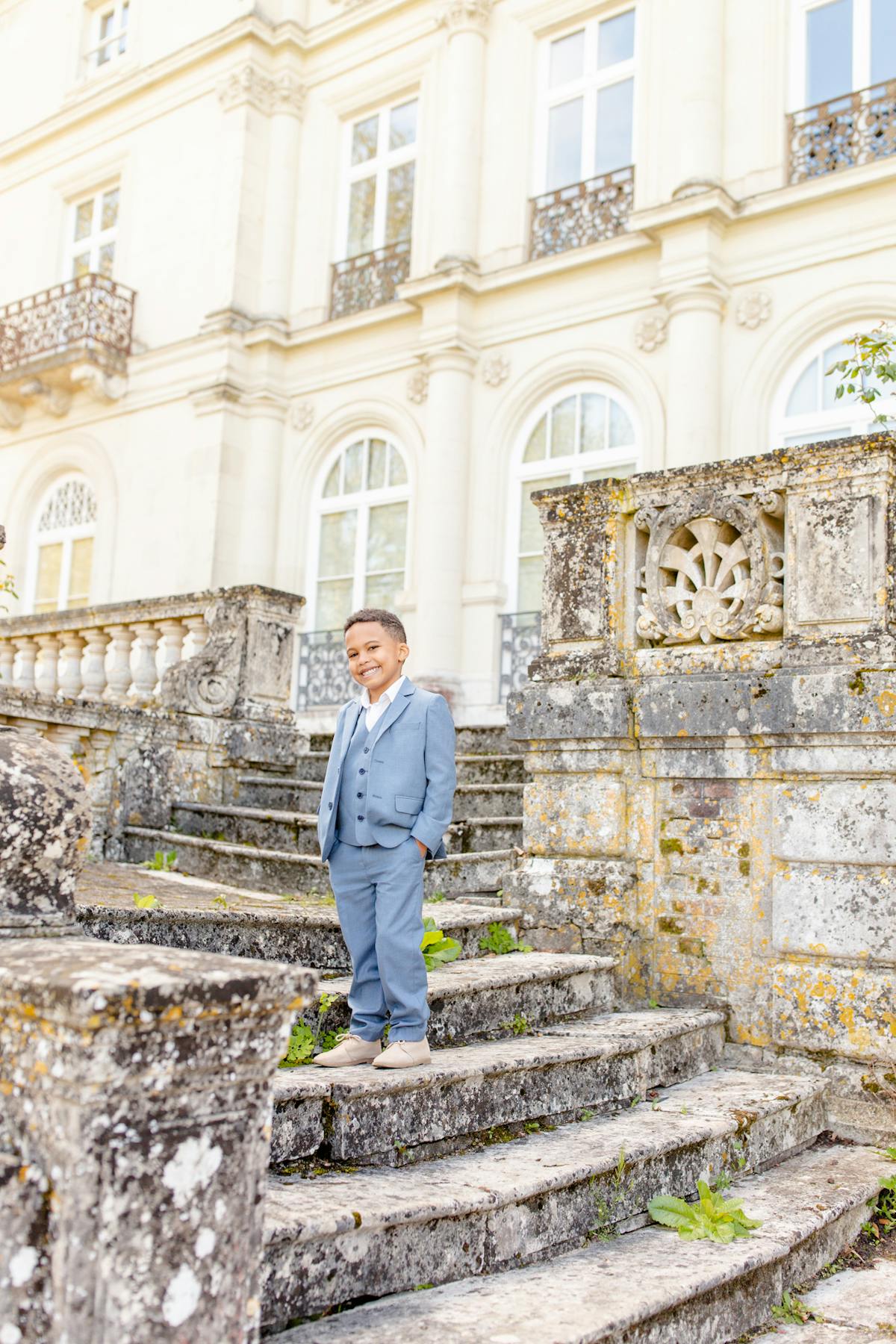 Some big days only happen once in a lifetime, but a wedding isn't the only time your kid may suit up like the rest of the guys. Some big days happen every year, and they call for dapper attire just the same. Sometimes wearing the entire suit is the right move. At other times, one or two elements — like the pants and vest or pants and suspenders — will do just fine, giving your kid a classy look without appearing too formal.
Here are some of the top holidays that may require an extra touch of style and some suggested looks to help your kid impress family and friends with their fashionable attire.
Easter
There's no better time to let light colors, floral prints and pastels shine. Our go-to suit color for boys is light blue or textured gray for this springtime holiday. If you go for blue, pair the suiting with a pastel pink shirt and brown shoes for a relaxed look, or add a light blue bow tie for extra pizzaz.
If gray is your preferred choice of suiting, try a vest-pant combo with a white dress shirt and floral bow tie. Or swap the vest for suspenders instead. Both offer a more classic yet casual look for the special day when it truly is time to wear your little guy to wear his Sunday best.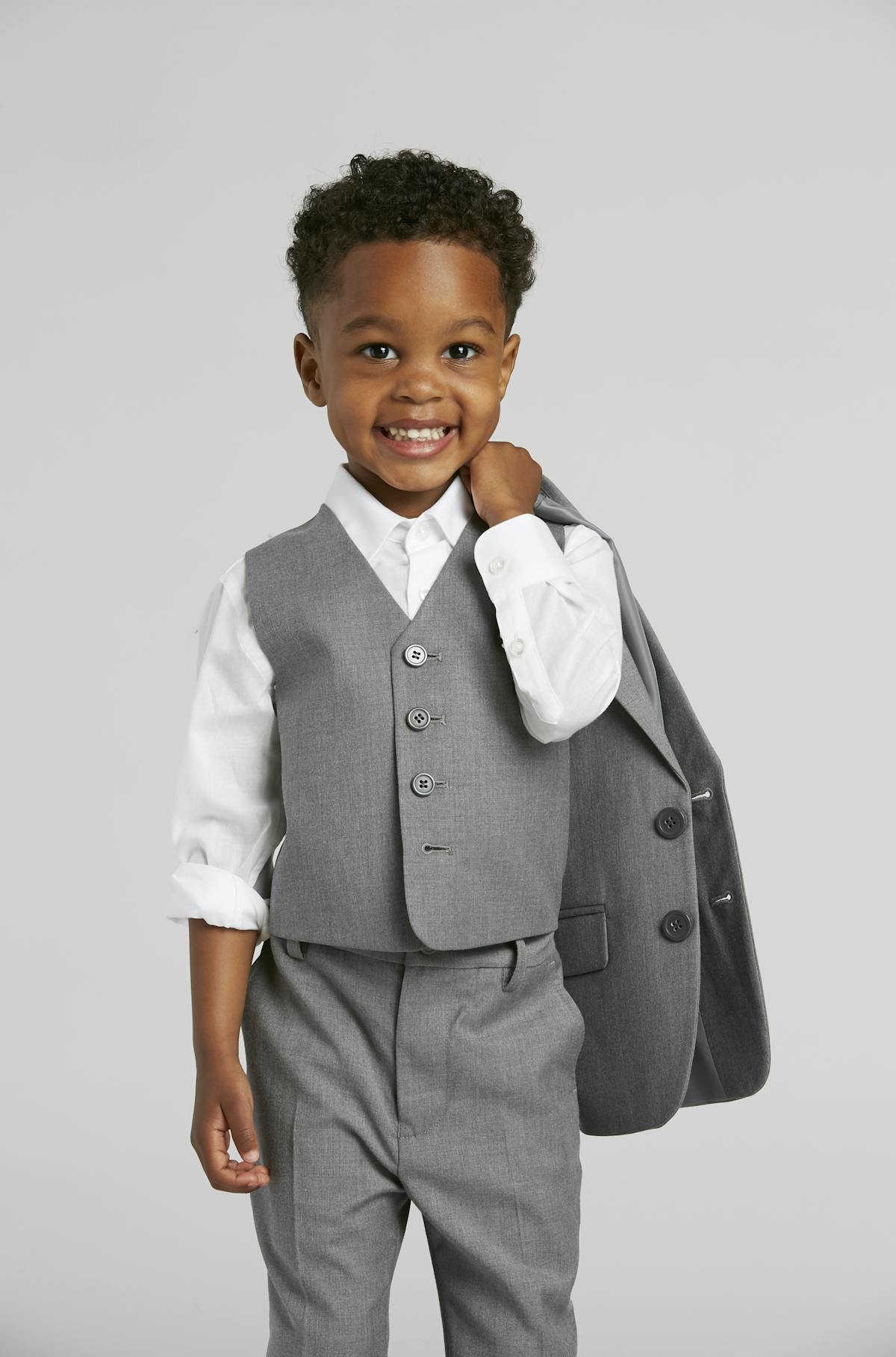 Thanksgiving
Thanksgiving is not one for restricting ensembles, but not everyone can wear Thanksgiving pants like Joey to their gathering. So if your kid's going to get a little fancier for this holiday, we recommend picking a more casual look for more comfort (and eating)! Keep it simple with our kids' textured gray pants, brown boots and a cream pullover sweater over a dark gray dress shirt.
Hannukah
The whole family can celebrate the Festival of Lights in style with simple yet fashionable outfits. Kids can easily incorporate the colors of the holiday — blue, white and silver — without looking cheesy or out of place with brilliant blue suiting, which is perfect for warm gatherings with the entire family or parties with family friends. Pair the suit with a white dress shirt and silver bowtie for a classic and festive look. You can also add a vest so your kid can shed the jacket inside and enjoy the gathering with more freedom to move.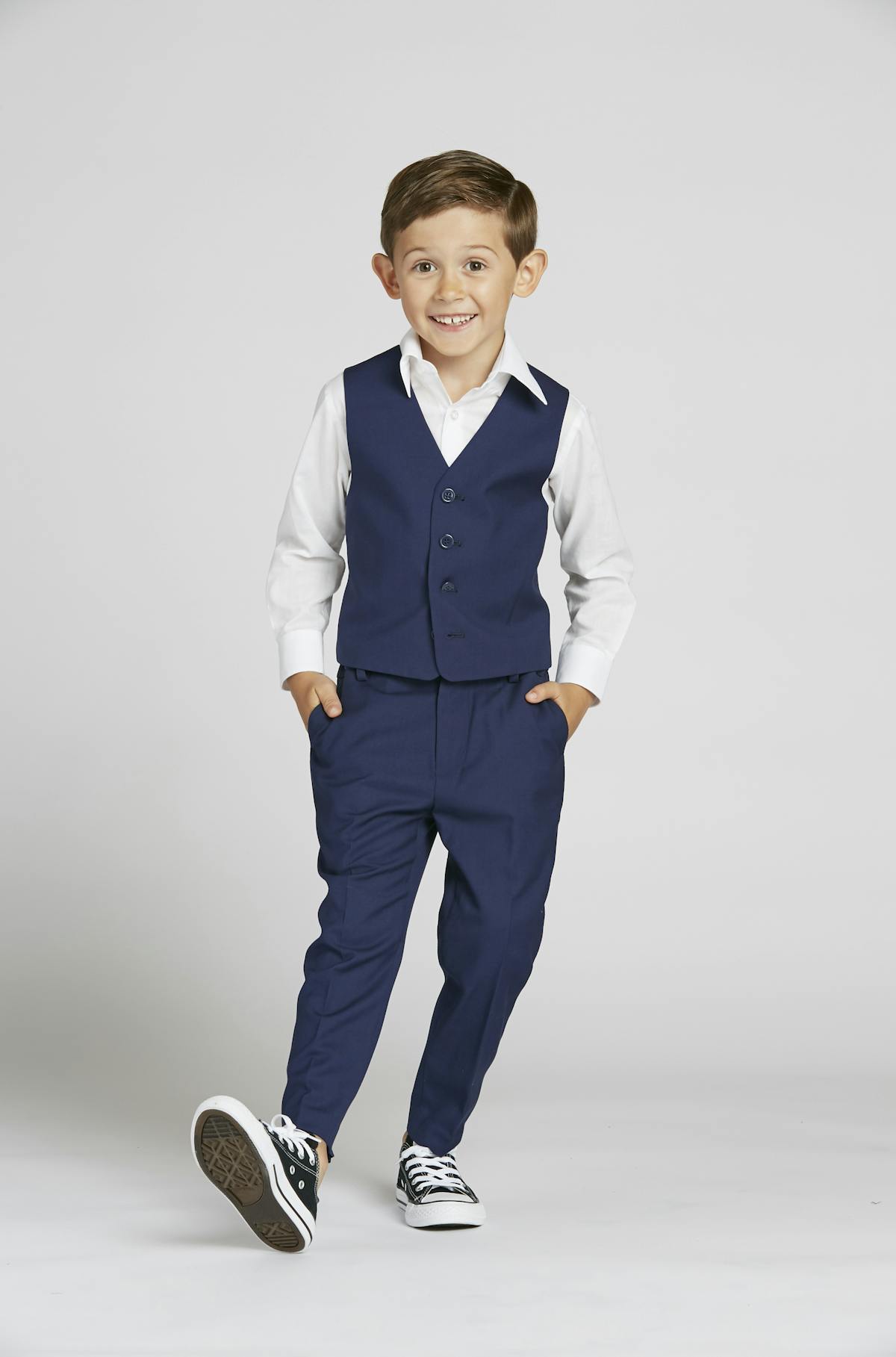 Christmas
Whether your kid needs to dress up for a family gathering or the annual Christmas service, you can't go wrong with darker suiting at Christmas time.
Headed to a more casual, sweater-friendly occasion? Pair black pants with a festive sweater layered over a dress shirt and white sneakers for a sporty winter look.
For more formal settings, we have a couple of suggestions. One combo we love is a charcoal gray suit with a white dress shirt and a festive pop of color in the tie. A red-and-evergreen plaid tie is a classic! Another option is to go a little bolder and wear your charcoal gray with a red checkered dress shirt and a dark tie. And when in doubt, pick either of these suit colors to pair with a white dress shirt and a dark red tie — always dapper!

What other holidays do you suit up for and how would you style your look? Let us know! And explore all kids suiting options here.