How and When To Sport Cufflinks with Your Wedding Suit or Tuxedo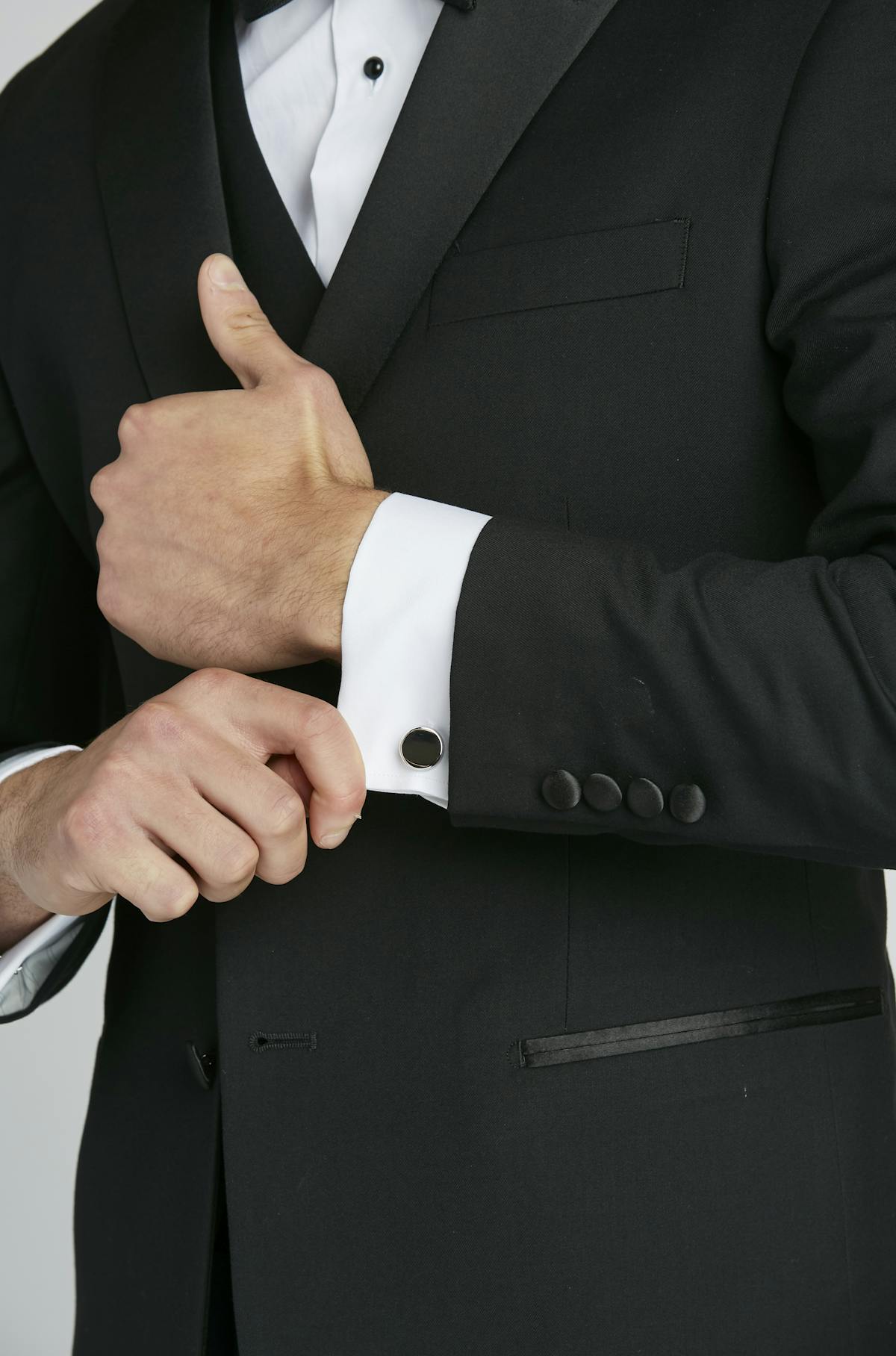 Cufflinks have been increasing in popularity among wedding parties. They make great groomsmen gifts that will add personality to their looks while taking their style up a notch for a more formal wedding setting. How do you know if cufflinks are right for you? First, you'll need to determine the formality of your wedding and decide if the men in your wedding party will wear a classic or a formal shirt. Cufflinks are needed when wearing a shirt that has French cuffs, a shirt cuff that is folded back before fastening, creating a double-layered cuff. This style of shirt should always be paired with a tuxedo, but can also be worn with a suit.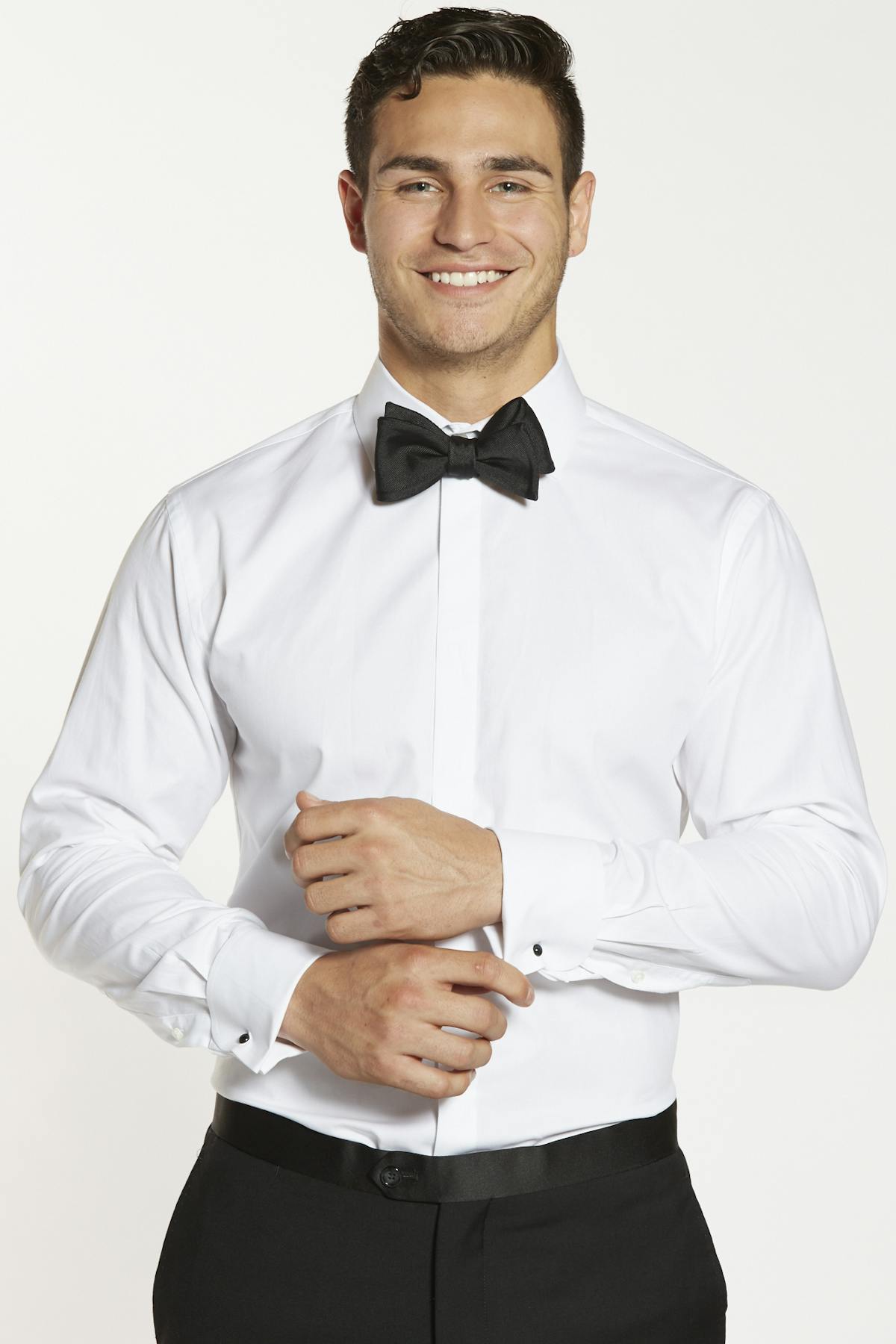 While cufflinks come in a variety of shapes and sizes, here is how to place a standard post and toggle style cufflink.
How to insert your cufflinks:
Fold the cuffs on the shirt and align the holes at the bottom, outside wrist edge.
Straighten the toggle, the small bar of the cufflink.
From the top of your arm, insert the bar straight into the holes.
Turn the toggle horizontally so the cuff link will securely stay put.
Test out your James Bond poses in the mirror and head to your event!