How Can I Achieve a Slim Tapered Pant Look?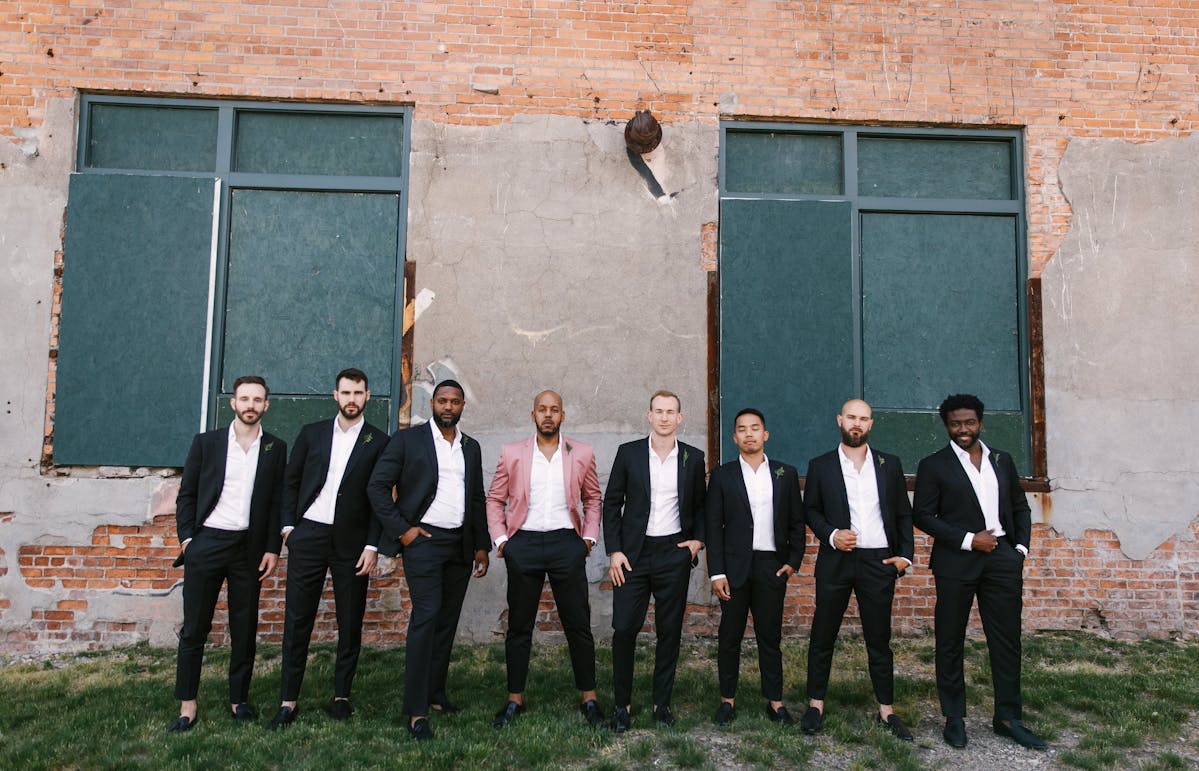 Question:
Hi Suited for Style! Admittedly, I am not much of a style guy, but I have been looking at a ton of suiting images for wedding inspiration.  I really like the look of slim pants and loafers with no socks.  How do I achieve this look? Can I achieve it with any suit pant that I purchase?
Answer:
Thank your for writing and congratulations on your upcoming wedding! The slim tapered look that you have described is very popular right now in men's style, including wedding style.  To achieve the look, you can purchase an extra slim fit pant and have them tailored a little shorter than you typically would with no pant break.  If you can't locate an extra slim fit pant, you can purchase slim fit pants and have them altered at your local tailor to be slimmer in the leg.  Beware that you don't have them tapered so much that you can't get your feet in an out of the pants legs, especially if you have big feet! If your groomsmen will be wearing the same slim tapered pant look, make sure to give them clear instructions (and maybe even a visual reference) of how you want the finished pants to look so everyone's look is consistent.  Also, if you and your guys will be wearing suits and not tuxedos, don't forget the belts for the trousers.  This is an accessory that should not be missed.  To make sure everyone has the same belt, consider providing them to your guys as a groomsmen gift!
Best of luck for an amazing wedding day!