How can I stand out with my tie on the wedding day?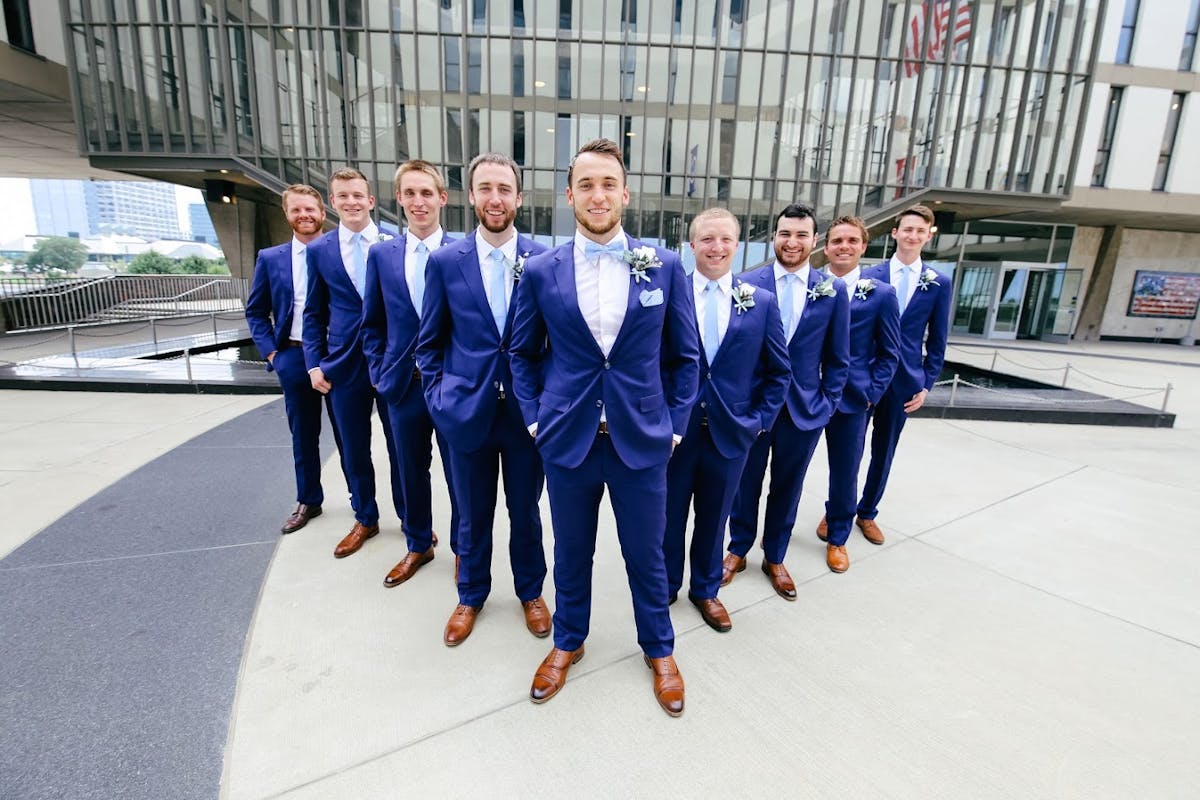 Question:
My wedding is this June and me and my groomsmen will be wearing the SuitShop Navy Blue suiting.  My groomsmen and I all would like to wear bow ties but I want to make sure that everyone knows that I am the groom.  Do you have any tips on what I can do? 
Answer:
Thank you for writing in and congratulations on your upcoming wedding! It is great that you and your groomsmen would like to wear bow ties for the big day.  I would recommend that you choose a different bow tie than your groomsmen to help distinguish you as the groom.  If your groomsmen are wearing solid bow ties, you could select a bow tie with a wedding appropriate pattern or consider choosing a solid white or ivory bow tie to complement the bride's gown.  Whichever color/pattern you choose, make sure to purchase a self-tie bow tie and check out our guide on How To Tie a Bow Tie.