How Do You Place a Boutonniere on a Shawl Lapel Tuxedo Jacket?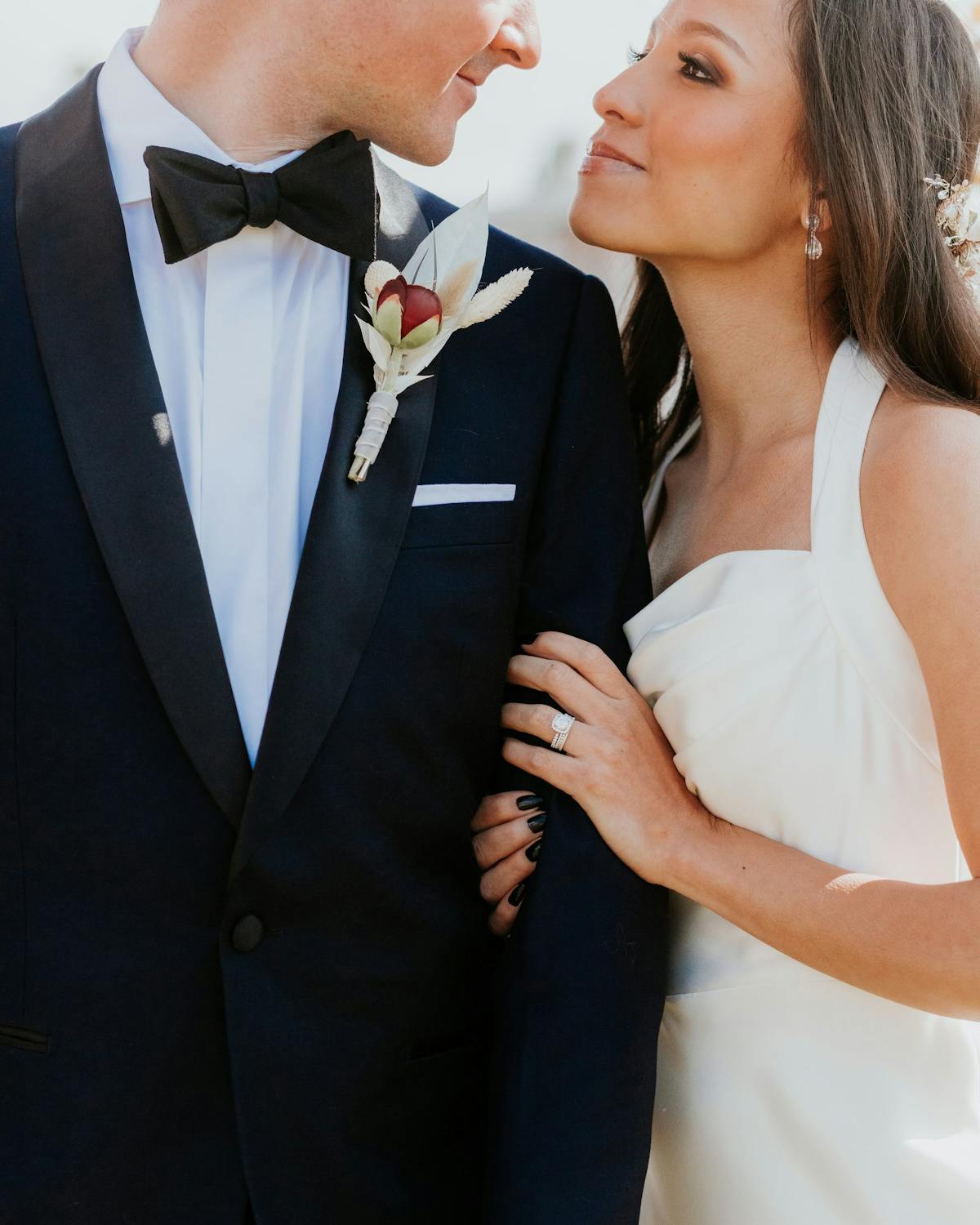 Q: Hi Team! I am getting married in December and purchased the Premium Shawl Lapel Tuxedo.  I am planning to wear a floral boutonniere but I am not sure where it should be placed on the lapel.  Typically when I wear a lapel pin on my suits I place it on the lapel button hole but where should I put the boutonniere on a shawl lapel tuxedo?

A:Thank you for writing and congratulations on your upcoming wedding! Wearing a boutonniere with a shawl lapel tuxedo is completely acceptable and recommended.  You are correct that most shawl lapel tuxedo jackets do not have the same visual reference via the lapel button hole as peak lapel and notch lapel jackets. For the shawl lapel you will need to place the boutonniere (or lapel pin)on the lapel about half the distance, or equidistant, between the base of your bow tie (or shirt collar) and the top of your left jacket pocket.  Be very careful when pushing the pin through the lapel to avoid damaging or creating pulls in the satin or silk lapel material. I hope this helps! Happy Wedding Day!