How To Accessorize Your Women's Tuxedo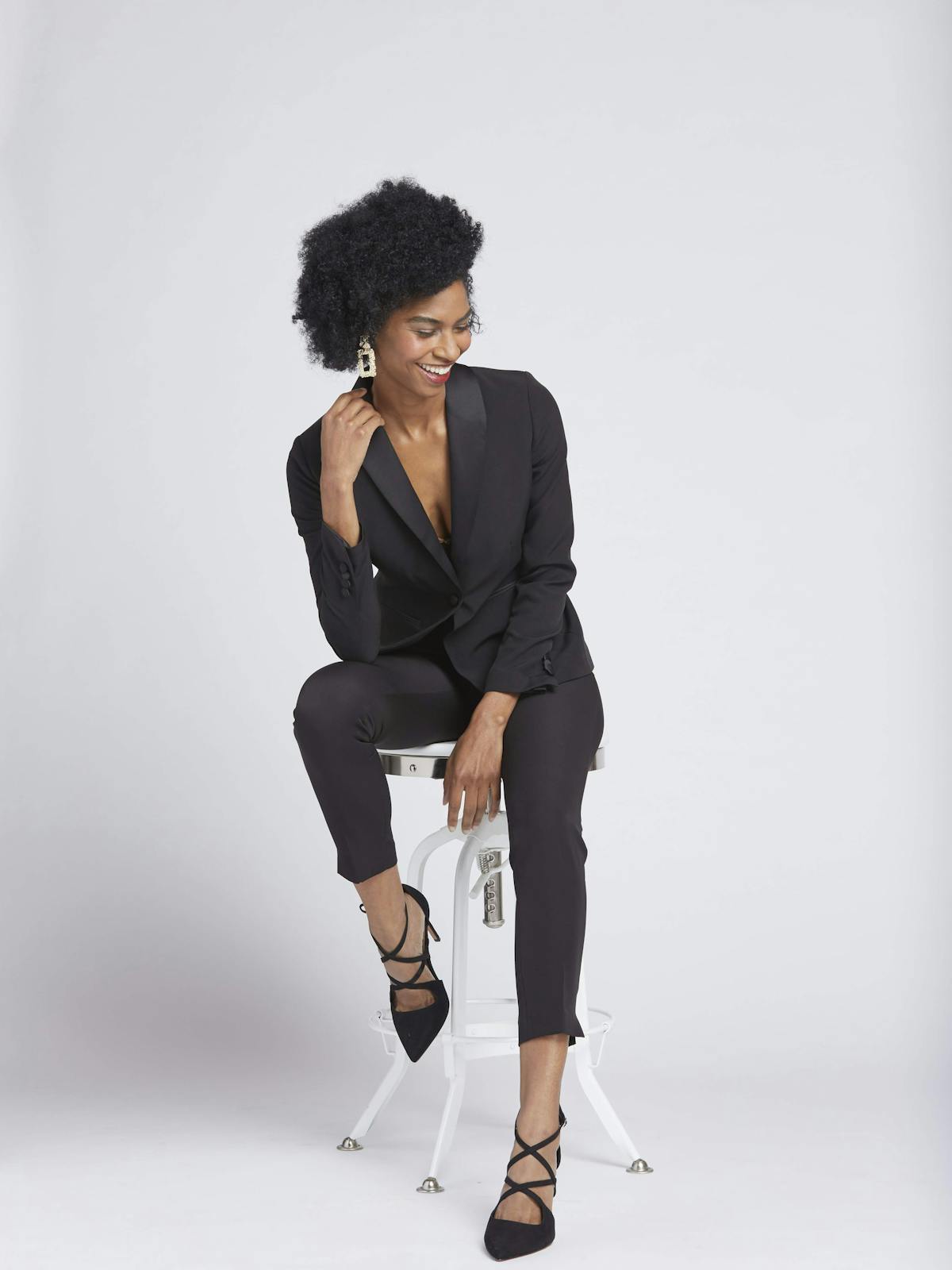 You've picked your suit or tuxedo but there are still many decisions to make to complete your outfit. Dress shirt or cami? Gold earrings or silver? Heels or flats? Boutonniere or bouquet? We love seeing all of the different ways our customers complete their looks and are always here to help make these decisions as easy as possible. Here are a few things to consider when picking out the accessories for your womens suit or tuxedo:

One big thing to consider is what you'll be wearing underneath your tuxedo. If you're planning to wear a white dress shirt, bow ties or slim ties are great accessories and we love our Women's Black Tuxedo with the Midnight Floral Tie by Samantha Santana. If you're planning to wear a tank or camisole under your jacket, a sentimental or statement necklace is a great idea. If you're planning on donning just a bra or bralette, opt for bold earrings like these fan gold earrings from Aurate New York vs. a necklace for an elevated look. 

When it comes to footwear, first decide on the length of your pants. Opt for a shorter length if you're going for a cropped look and plan to wear high heels. Or, go for a longer pant so the bottom of the pant will sit at the top of your shoe if you'll be wearing sneakers or flats. If it's your wedding day, consider adding a personal touch like your wedding date stamped on the bottom of your heels or embroidered in the sides of your sneakers. 

If you're opting for a true bridal look consider a veil! Whatever you choose, make sure the look goes along with your usual style but is elevated for your formal event. If you never wear high heels, stumbling down the aisle on your wedding day is probably not the way to go. Stay true to yourself and you'll shine. If you need help completing your look, schedule a virtual appointment with one of our stylists and we'll talk over options with you!