How To Button Your Wedding Suit and Vest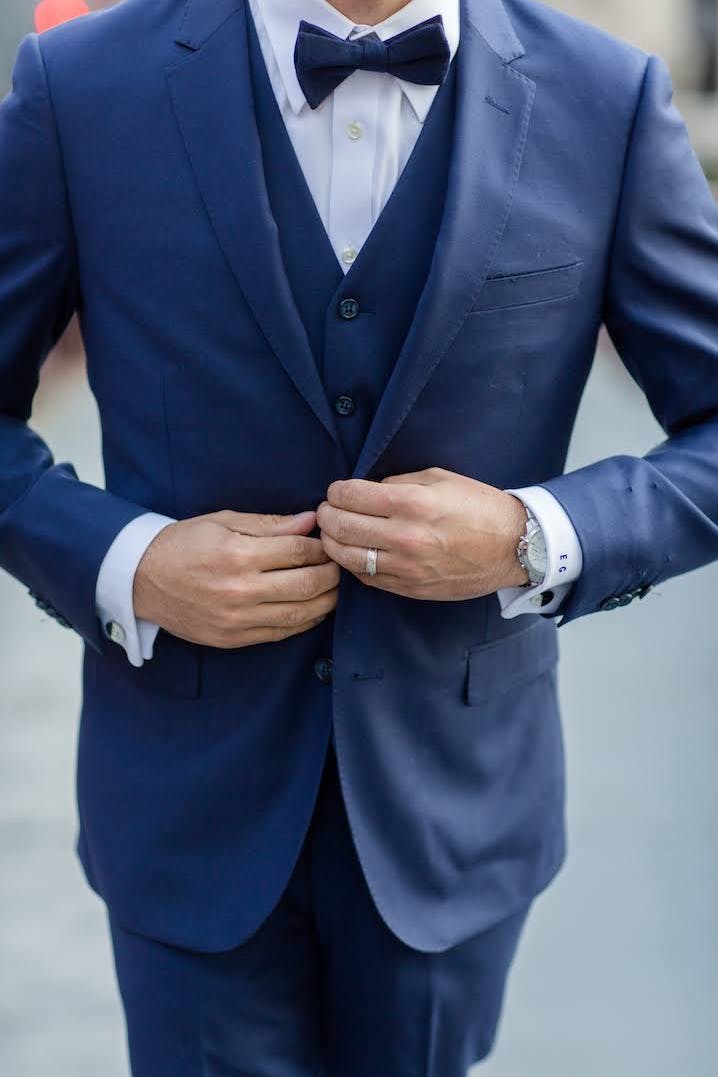 At SuitShop, we are committed to making sure that your weddings photos are as flawless as can be. We realize that in many wedding day cases during the ceremony and while taking professional photos may be the only times of the day your jacket is on and you'll need to look put together. Which buttons to button on your jacket and vest is key information to make sure you are photo-ready.
Jacket Buttoning
On jackets that are designed with two front buttons, only the top button should be buttoned. No exceptions. This allows your jacket to fall nicely in front without any wrinkles pulling away from the middle caused by tightness. When seated, you should unbutton the top button so you can sit comfortably and so your arms are free to move while you eat and drink.
Vest Buttoning
Similarly to the jacket, when buttoning your vest you should always leave the bottom button undone. Your look will be sleek, and you will be comfortable weather you are sitting or standing without having to make any adjustments. A vest is a great addition to a wedding day look so your guys stand out even after they've removed their jackets and headed out onto the dance floor.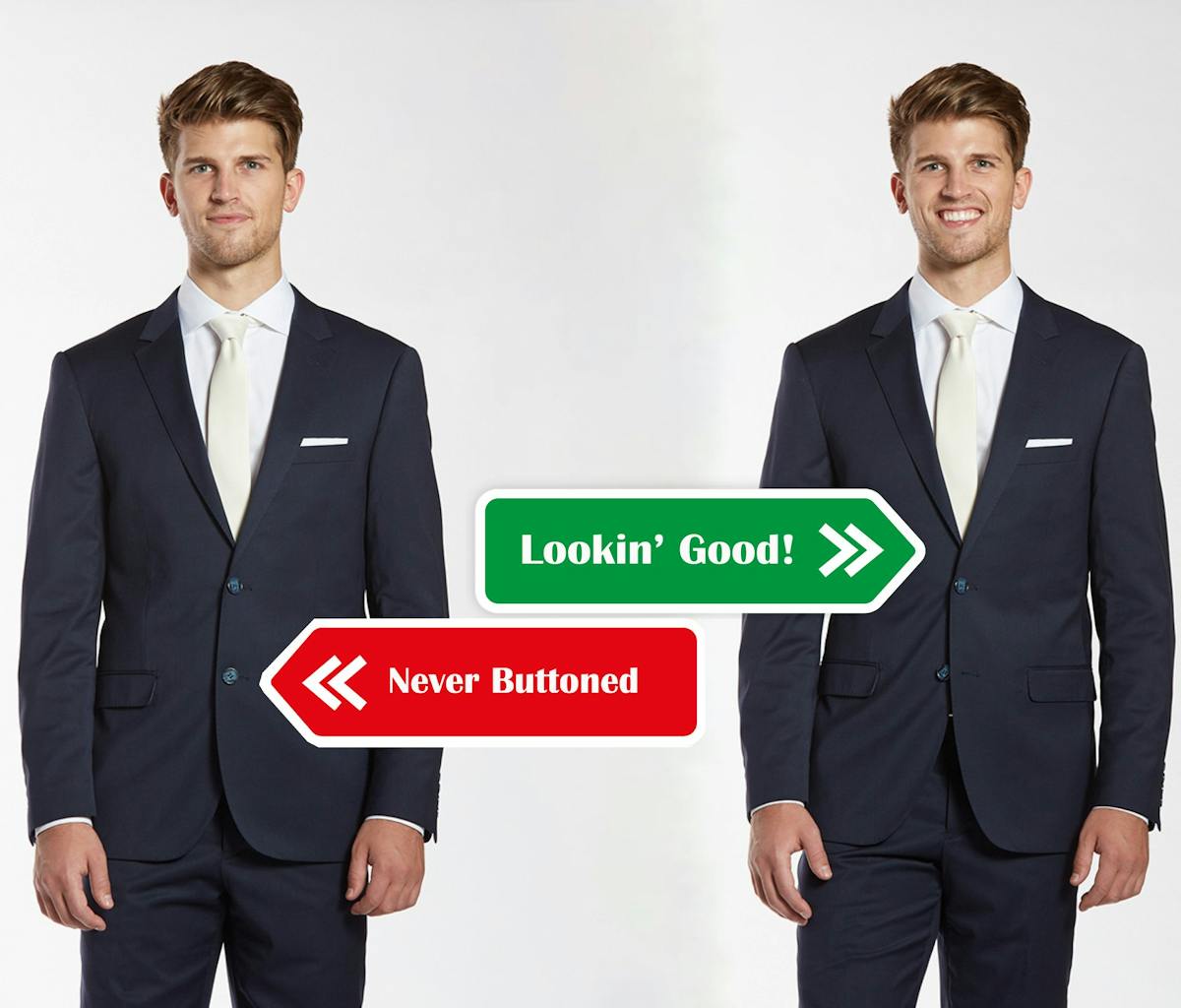 So why does this strange fashion "rule" exist? Why put a button and a button hole there if you're not supposed to button it? This tradition actually dates back to the 1900's and more specifically to the robust (and well fed) King Edward VII.  He ruled from 1901 to 1910 and apparently had a bit of a round belly that made it difficult for him to button both buttons, and so he set the trend. And who wants to go against the royal style? Out of respect for him, the British court stopped buttoning their bottom buttons too, and the trend and style rule has carried on to the modern day!
For more style tips visit our style blog or browse our Instagram for wedding inspiration!