Creating the Perfect Menswear Capsule Wardrobe: An Easy Guide
We live in a world that's more and more interested in a minimalist lifestyle. We are also becoming more aware of the dangers and costs of fast fashion. As such, people are shifting to capsule wardrobes to cut down on the clutter but keep their own unique style. These simple points and tips will guide you through creating a menswear capsule wardrobe of your own.
What is a Capsule Wardrobe?
A capsule wardrobe is a small collection of clothing pieces that have versatility and a sense of class. This type of wardrobe, with just a few pieces, consists of the building blocks of every outfit that can be layered with seasonal or fast fashion pieces for a unique-to-you (and appropriate for the moment) image. A capsule wardrobe scales up the concept of a travel wardrobe, covering all the bases but fitting just within the confines of a suitcase, to meet all the dressing needs of your daily life while sticking with a curated, space-saving, and decision-fatigue easing selection of clothing items.
Why Should You Go for a Capsule Wardrobe?
Lucien Smith, a fashion writer at Paper Fellows and UK Top Writers sums it up nicely: "So many of us wake up and feel like we have nothing to wear despite our drawers and closet being full to bursting. This is because the brain looks at the choices and cannot reduce the possibilities down leading to you hating everything. It could also be a case of you've just bought so much over the years for trends without considering what you personally like. The capsule wardrobe forces you to break free and look at what items you enjoy and what you bought purely for the trend."
What Should Be in Your Capsule Wardrobe?
To keep it minimal but still ensure you've got what you need, consider the nine major items of your wardrobe.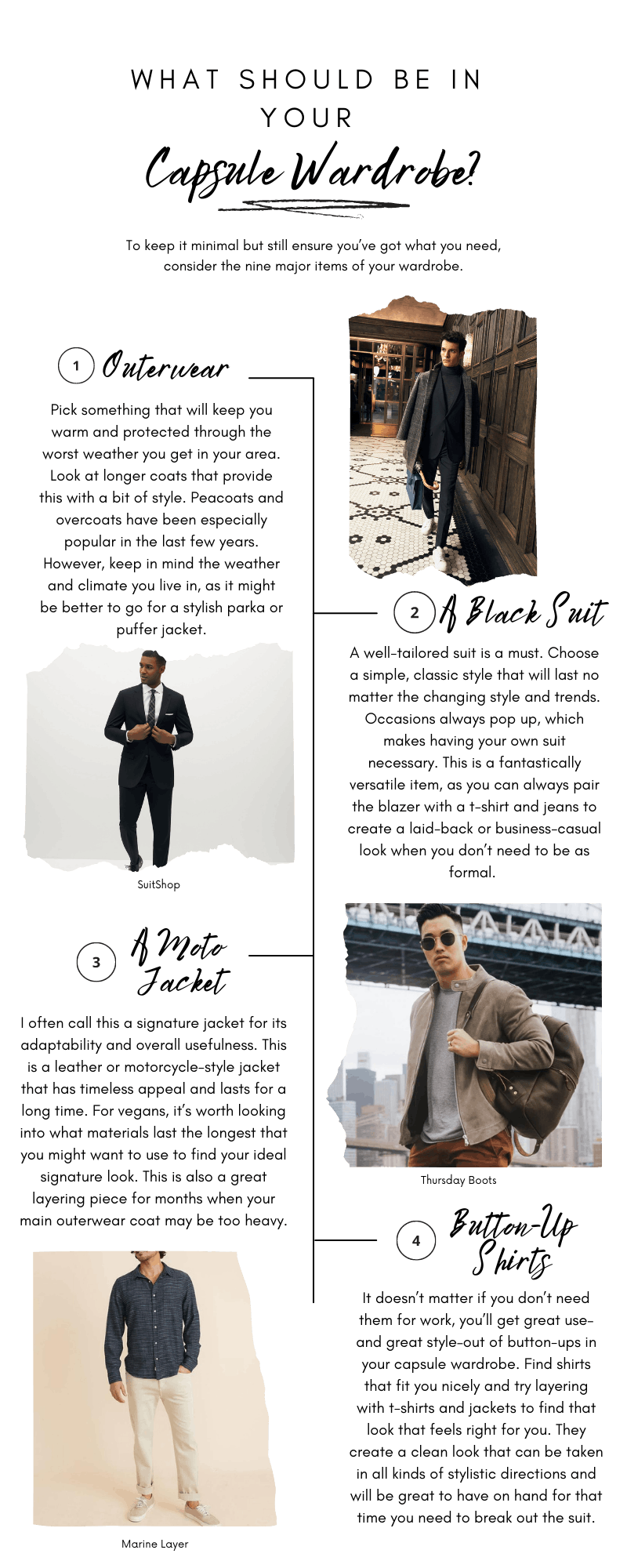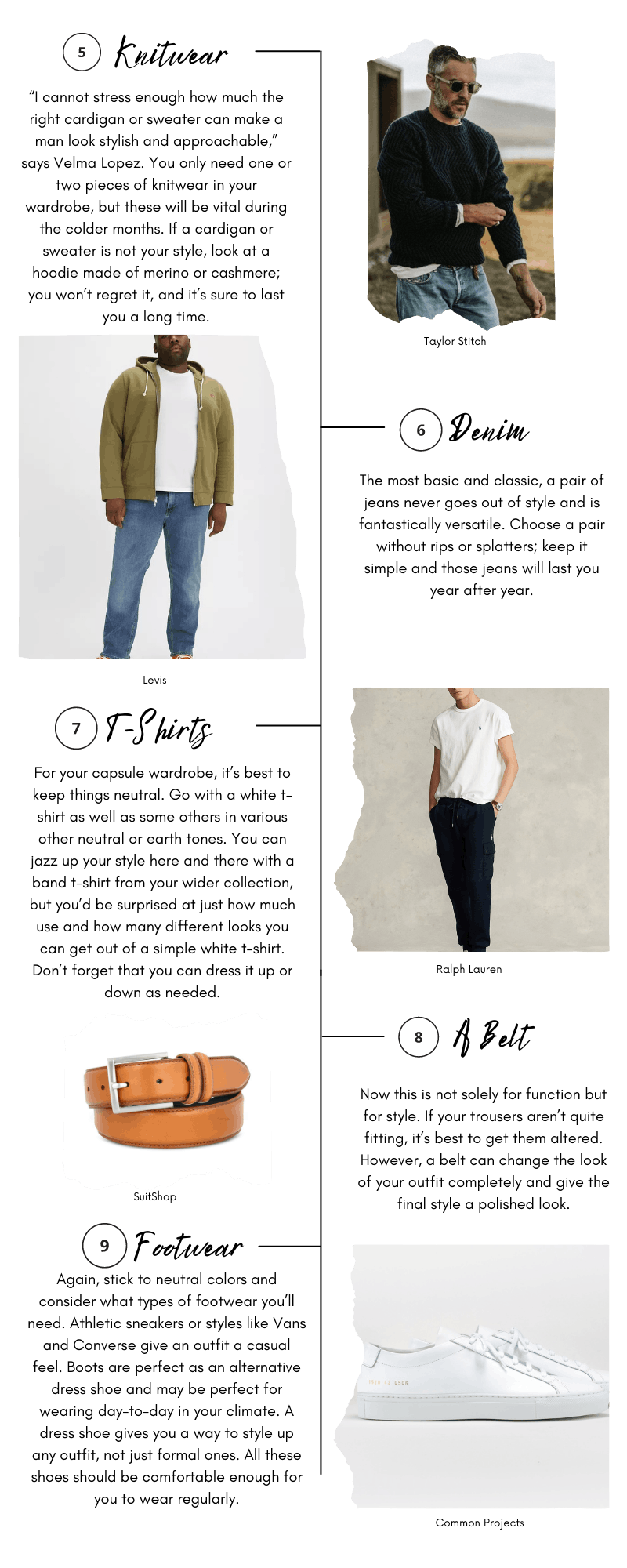 Minimizing your wardrobe to a few key pieces will leave you with a shockingly versatile set of options and a look that never goes out of style.