The Epic Promposal Guide
Getting ready for the most anticipated moment of high school? Prom gets all the hype, and for good reason– it's one of the most memorable experiences you'll have. Trends are everything when it comes to prom, and a huge recent prom trend comes even before the big day. The promposal is the first step to the best prom experience. Pulling off an epic promposal takes planning, creativity, and confidence. Remember that nothing has to be perfect, and it's the thought that counts. And, if you're enthusiastic and into what you're doing, it'll have a big impact regardless. Check out these general tips and guidelines to thinking up and pulling off the best promposal for you and your (fingers crossed!) prom date.
First, consider what kind of a moment your hopeful prom date would enjoy. Do they have fun basking in the attention of public spectacle? Or would they be more comfortable with a special moment that's more secluded? Either way is exciting and worth creating something special for! Put thought into their interests, activities, and favorite things along with your own, and you'll end up with the perfect promposal.
These are the main categories and guidelines that lead to original, creative, personal, and successful promposals. Choose the one (or multiple!) that feels best for you. Have fun with it, get planning, and ask away.
Pinpoint Your Strong Suits
What can you realistically pull off, and what can you do that will feel impressive? Whether it's something athletic, artistic, musical, or otherwise, use your strengths.
Think of Your Moments
Do your special times together center around a certain place, activity, food, joke, etc? Utilize whatever it may be as the focus of your big ask.
Get Crafty
Make something to represent the promposal. Whether you'll be asking in public or privately, a beautifully crafted sign, scavenger hunt, or whatever you dream up can really wow them.
Dress to Impress
Give them a preview of the big night to prove you clean up nice. Either fit in at a nice restaurant, or make it funny and unexpected at school or out and about.
Try Pet Power 
Involve pictures of your pet or your hopeful date's pet, or have the pet themselves deliver the message. Plus, saying you'll be hanging out with the pet is a great excuse to get together without seeming suspicious.
Be a Quick Study
Create a quiz, send them an invitation to study together to give yourself the opportunity to pop the question, or involve their favorite teacher or club advisor.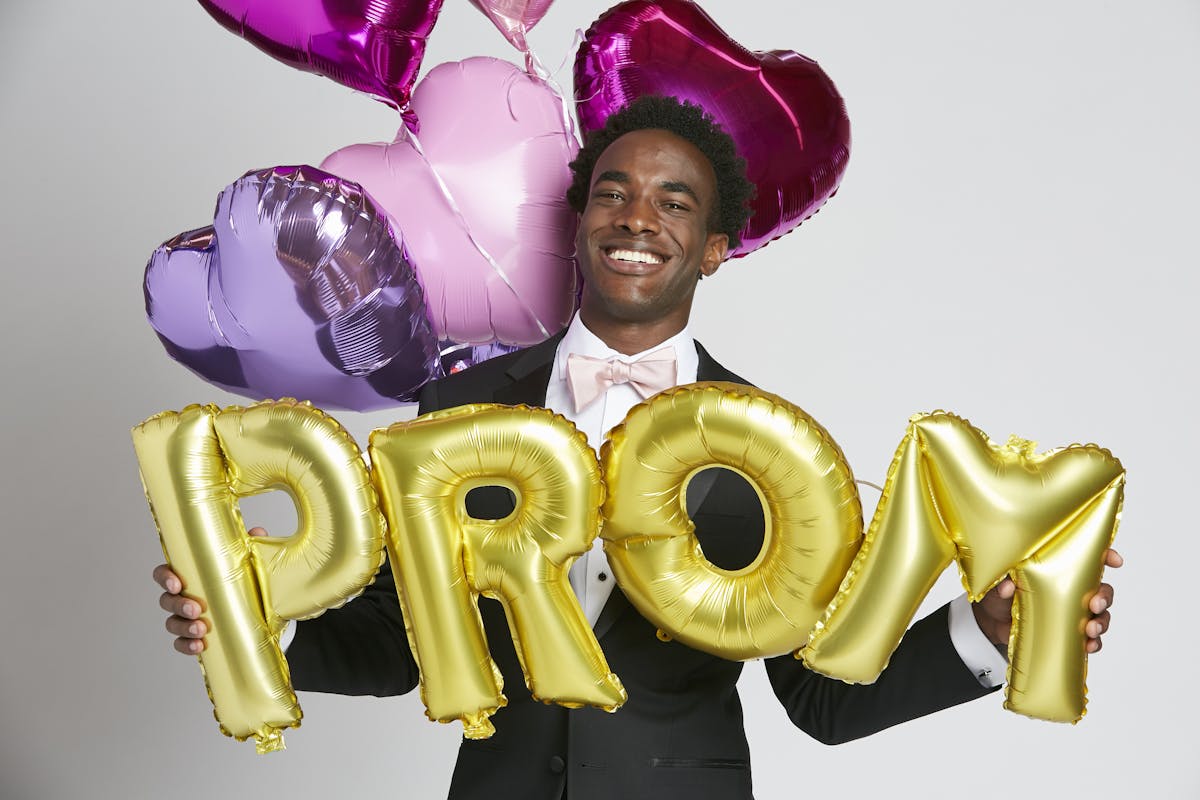 If you're still struggling to come up with an idea for your promposal, here are some specific examples of epic promposals you can try out for yourself or use to inspire you.
The Sports Fan
If your potential date is a big sports fan or athlete, consider incorporating their favorite team into your promposal. For example, you could make a sign that says "I'm not a basketball, but will you be my MVProm date?" or "I may strike out on the field, but I won't on the dance floor. Will you go to prom with me?"
The Musician
Do you or your potential date absolutely love music, or are you a musician? You could play their favorite song or write a song just for them. Just make sure you include the big question in with the music.
The Foodie
If your potential date is a foodie, you should of course involve food in asking them to prom. You could create a custom cake that says "Prom?" or spell out "PROM?" using their favorite snacks. And for a great classic that never goes out of style, make a pizza with toppings that spell out "Prom?"
The Gamer
Do you and your potential date love playing games together? Or are they a big gamer on their own? Make the promposal revolve around a game. You could create a custom level that asks them to prom or create a scavenger hunt that leads them to a message asking them to prom. For example, you could create a level in Minecraft that says "Will you be my player two at prom?"
The Movie Buff
If your potential date is a movie buff, make your promposal cinematic (or at least related to the movies). Try creating a poster or trailer that asks them to prom or recreate a scene from their favorite movie that leads to the big question as the ending.
The Phone Lover
Always texting? Have fun with your phones. Change your name in their phone so when you call or text to ask them, they see a hint about prom (or the question itself) right there in the contact name! Or, send a series of text prompts to a scavenger hunt of fun things around town or school leading to you, asking the big question (you can send the last text with the "will you go to prom with me question" when they're standing in from of you, or you can ditch the phones and ask out loud or with a poster. Alternatively, make a TikTok promposal to show them in person or have a friend send it to them online for a surprise.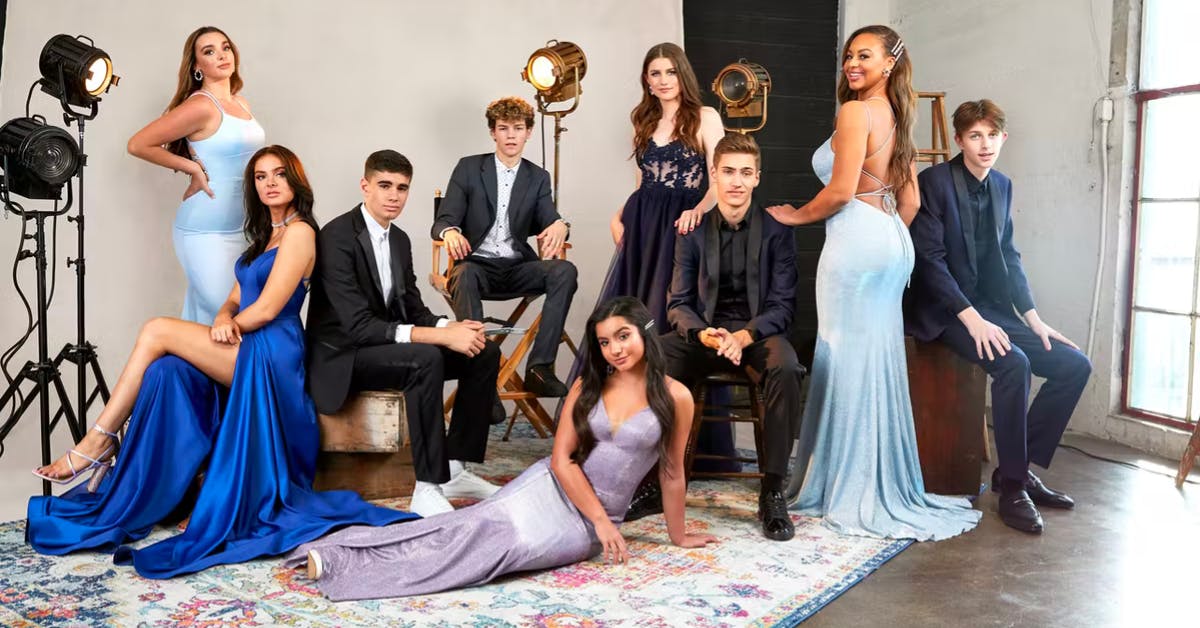 And once you figure out your date and finish up the promposal, lock in your prom look with the best affordable prom suits and tuxedos to own.