How to Plan an Ethical Wedding and Reception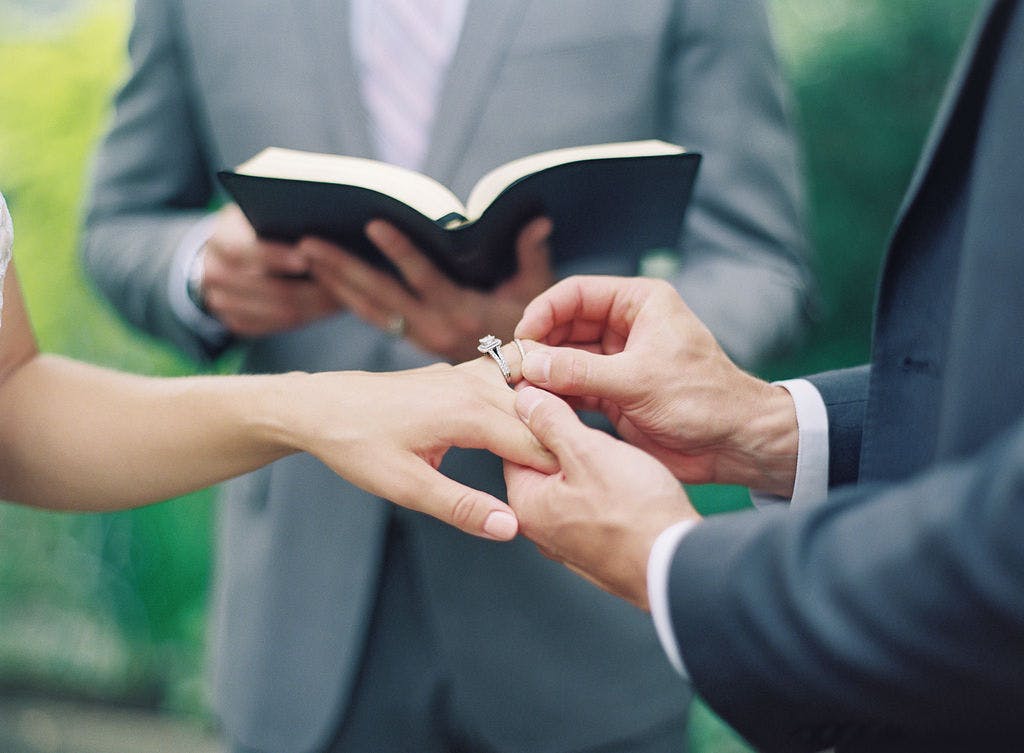 Americans are increasingly interested in promoting ethical brands, with research by Mintel indicating that around 56% of consumers stop purchasing products or services from brands they believe are unethical. This trend has extended to weddings and wedding receptions as well, with factors such as sustainability, respect for employees and customers, and strong core values being key considerations for brides and grooms. If you would like to celebrate your big day while remaining true to these principles, the following tips may help:
Pre-Wedding Steps
Ethical considerations can guide every step you take, including a few key pre-wedding moments, such as your engagement. When shopping for engagement and wedding rings with diamonds, doing a bit of research into ethically sourced diamonds is key. Opt for rings that have passed through the Kimberley Process (which was set up to ensure that diamonds that pass through international airports are conflict-free and ethically sourced). Avoid purchasing diamonds from zones that are not conflict-free. Finally, find out if your chosen retailer investigates the mines it works with and ensures that no child labor or other unfair practices are employed. Take the same care with wedding bands even if these contain no diamonds. Ensure that they are made from ethically mined gold that does not harm the environment or put local populations at risk.
Recycling and Upcycling
Think of how your can lower your carbon footprint by using recycled materials for items such as invitations, glass vases for your reception tables, or old doilies to wrap wedding favors in. Use old and upcycled jars and cans that you can paint to hang fairy lights, fill with flowers and hang in your reception area, or paint and fill with flowers to line a garden path. Use old records to create table numbers, create bunting banners with unwanted cloth, and spray old wine bottles in metallic hues, covering some in gold or silver glitter as interesting centerpieces. Old wrapping paper can be used to jazz up the envelopes on wedding invitations; even paper scraps can be used to create beautiful garlands for walls and tables.
Choosing Natural Materials
To up the sustainability factor of your reception, choose natural materials if possible for everything from tablecloths to candles. Especially if your wedding will be celebrated inside, then your choice of candles is key, since paraffin candles can release toxic chemicals when burned. Opt, instead, for soy or beeswax candles, which should be scented with natural essential oils. For an extra dramatic effect, wood-wicked candles (which make a lovely crackling sound when burned) can add ambience to a rustic fall or winter wedding.
Savoring a Plant-Based Meal
The meat industry contributes a great deal to the global carbon footprint, with research by the University of Oxford showing that individuals can lower their carbon footprint by 73% by consuming plant based meals. You don't have to sacrifice on taste or presentation either. Beautiful and tasty options can include vegan lasagna, goats cheese and spinach pumpkin towers, and a raw apple pie dessert. You don't have to serve a fully vegan meal but including more plant-based options will definitely up the environmental friendliness of your reception.
Celebrating Closer to Home
You may have always dreamed of a romantic wedding in a Tuscan garden or an ancient Scottish castle but hosting a wedding abroad can really increase your and your guests' carbon footprints. Research into venues nearby, going beyond the standard wedding reception hall. Think botanical gardens, seaside restaurants or green areas with room for outdoor tables, trees from which to hang candles, and flowers to add a magical touch of color.
Reduce transport needs by hiring an electric minibus for attendees, asking everyone to gather at a meeting point to enable the bus to make just one direct trip. This can save on fuel if your wedding is relatively small and if your venue is some distance (e.g. an hour) from where most guests live. You can also skip the fancy car and arrive and leave your wedding on a chic, zero-carbon footprint mode of transport - such as vintage bikes. If there is a direct subway or train to your venue, let your guests know and provide timetables to encourage more of them to come via public transport.
Celebrating an ethical wedding involves many considerations - from where your engagement ring comes from to how your guests arrive at the wedding. Dealing with fair companies with a reputation for treating employees fairly is key, as is sustainability in everything from your décor to your choice of menu. Celebrate environmental friendliness by making recycling and upcycling part of your décor, and inspire guests to follow suit when they hold their own special celebrations.
SuitShop is committed to working with factories that operate with the highest labor and safety standards and our manufacturing partners have a strong track record of social responsibility by building homes within factory communities, providing financial support to employees' extended families and funding educational programs. And, we have a goal of every suit being produced with recycled materials by the end of 2021. In 2020 we also partnered with the Good+Foundation, a leading national nonprofit that works to dismantle multi-generational poverty by pairing tangible goods with innovative services for low-income fathers, mothers and caregivers, creating an upward trajectory for the whole family to donate clothing and accessories.