How to Propose: A Four Step Guide to the Perfect Proposal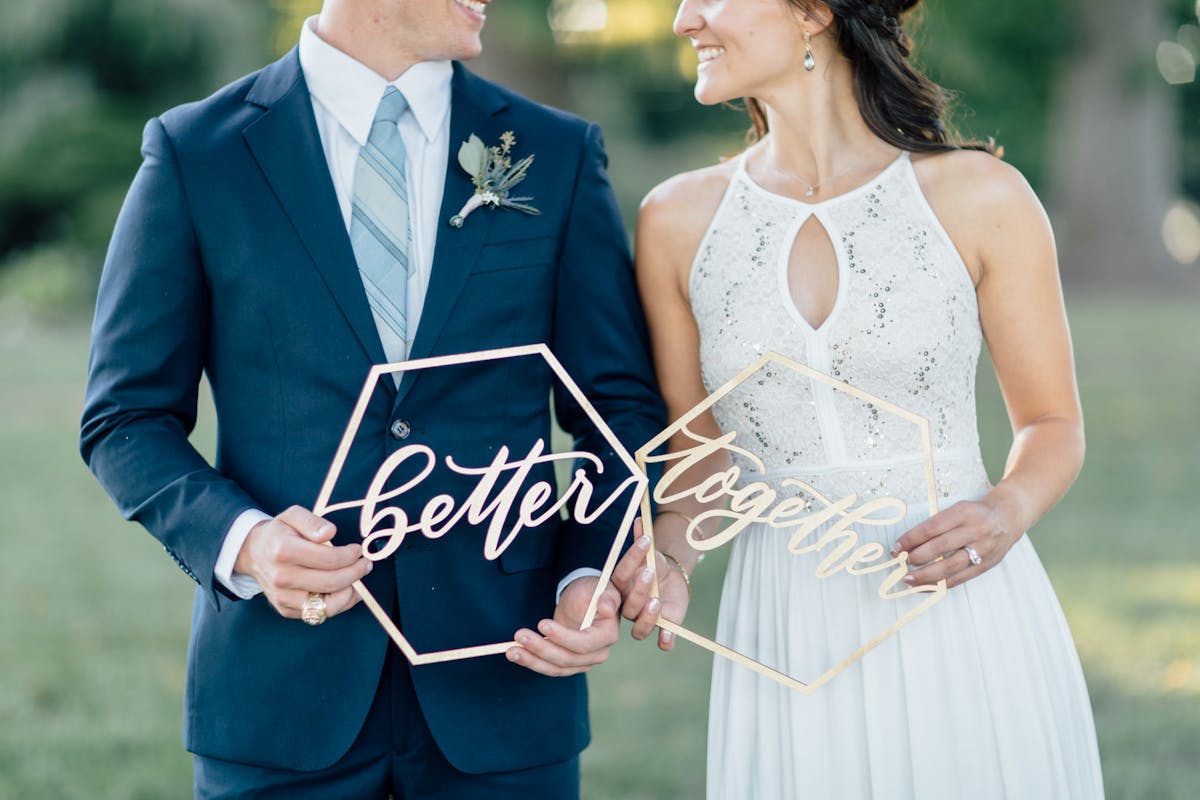 Proposing to the love of your life likely comes with tons of excitement but possibly a bit of anxiety to make the proposal just right. We get it, it's one of the most important days of your life! Not to add any pressure, but it is a pretty big deal. Let us ease some of that pressure by providing a 4-Step Guide to the Perfect Proposal!
Step 1: Select the Bling
Your bride-to-be will likely say that selecting an engagement ring is the most important step and mainly because it will have the most long-lasting effect of all the steps.  You see, she will be wearing the engagement ring for the next 50 years or longer, so choose wisely!  Before heading out to purchase the ring, you want to make sure you that you have some key information.  You want to have an idea of your budget, her ring size, and the general style or cut of stone that she likes.   You may get to the jewelry store and get tempted to veer from your main objectives, but stay strong!   Staying within your budget is important because following this dream proposal, will be all the expense of your dream wedding. Also, if your bride-to-be has been specific about the cut of stone that she would prefer, stay true to her wishes.  Resist being swayed to purchase an emerald cut if she hinted at wanting a cushion cut.  This typically doesn't go over to well.  Gents, follow instructions on this one! Almost all diamonds you can possibly think of could be sourced online as well as in person, and you will have no problems getting the perfect ring to celebrate and commemorate your commitment to each other.
Are you surprising your guy with a proposal? Whether you're his girlfriend or boyfriend, when you know he's the one there's no need to wait for him to pop the question! The good news is, men's wedding bands tend to be a bit more affordable. The bad news is guys don't tend to know their ring size so you might have to be resourceful in finding it. You could enlist the help of one of his friends who might wear a similar size to slyly get your guy to try his on to get you in the right range. You could also print out this paper ring sizer to wrap around his finger next time he's sleeping.
When shopping for a men's wedding band, thickness of the band and metal are the two most important factors. You might have an indication of his metal preference based on the types of watches or other jewelry he wears. Regardless, it's a good idea to work this into a casual conversation so you feel confident in making the right decision.
For your man, you can also propose with another piece of jewelry like a watch, bracelet or necklace and save the ring for the actual wedding band. Alternatively, you can propose with a different type of band that will be replaced with the new wedding band during the 'I Dos'.  The key is to really think about what your guy would prefer. Will he wear a ring in advance of getting married? If he won't, or you are not sure, then opt for another gift that has sentimental value
Step 2: Choose the Right Proposal Location
The next step to the perfect proposal is choosing the right location for asking your love to spend forever with you.  First, make a list of places that are special to you as a couple or have had special meaning during your relationship.  The list may include the place where you first met, the location of your first date, the spot where you had your first kiss, or where you first expressed your love for one another. Are any of these places memorable enough for the proposal? If the answer is 'Yes', consider recreating one of these special moments and finishing it off by getting down on one knee and proposing.  If the answer is 'No', and you are looking to do something completely different than you have done before, think if there are any places or activities that your future spouse has expressed interest in.  For instance, has she/he expressed interest in visiting a special place like Paris or Turks & Caicos? If you have the budget and the time, why not consider planning a proposal vacation? If the budget or vacation time are not plentiful, consider an activity.  It could be quite romantic to propose after your return to the ground following skydiving from 12,500 feet in the air. Has your significant other given you any hints that they may prefer a private proposal where you can enjoy the moment alone? Consider proposing at home.
Step 3: Invite the Right People
Will your proposal be intimate with just the two of you or with a group of loved ones surrounding you to help commemorate the moment? Think about what you would prefer and what your partner would prefer.  If you go the intimate route, consider hiring a photographer to help document the moment.  Possibly, they can hide out in a discrete location to make sure not to change the vibe of the intimate moment.  If you will have a larger crowd, think about inviting immediate family and close friends that may end up being your bridesmaids and groomsmen.  Following the proposal, you can even get in an impromptu engagement mini-session since you will have the photographer on board. One thing is pretty certain, whether you plan an intimate or larger affair, most future brides and grooms enjoy having photos and/or video of this special moment in their life!
Step 4: What to Wear When Proposing
The last step in our guide to planning the perfect proposal is deciding what to wear for the occasion.  That includes what you will wear and what your future spouse will wear.  As with the wardrobe planning for most social events, you must consider the venue and the style or theme of the affair.  If you will be planning an intimate sunset beach proposal then something casual, but light and airy, like linen shorts and a short-sleeved dress shirt would be appropriate.  Or for a dinner party surprise proposal, consider a navy blue suit jacket paired with a white dress shirt or crisp white crew neck t-shirt.  It will be a little tough to select exactly what your significant other will wear but at least provide an idea of the type of place you will be going so she/he will be dressed appropriately for the occasion.  You may have to tell a little white-lie to not give away the surprise, but it's for a good cause and they will thank you later.  Especially when she/he sees those proposal photos!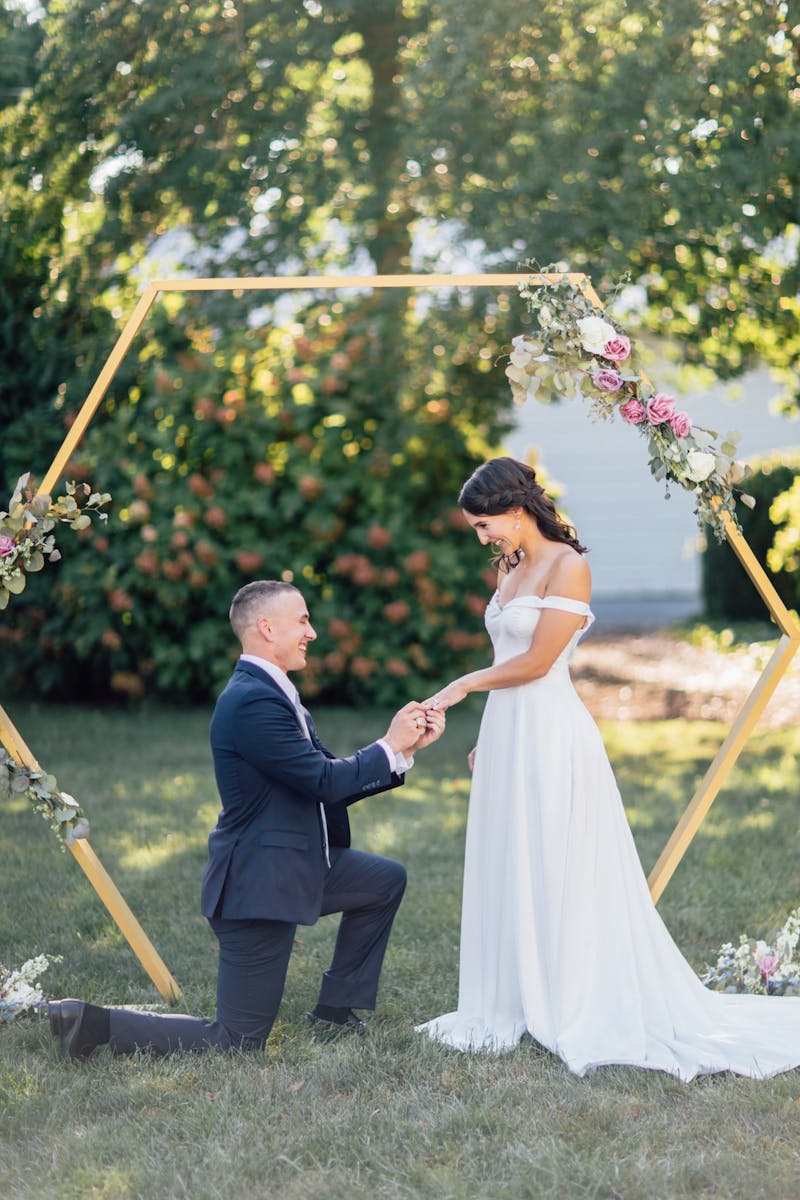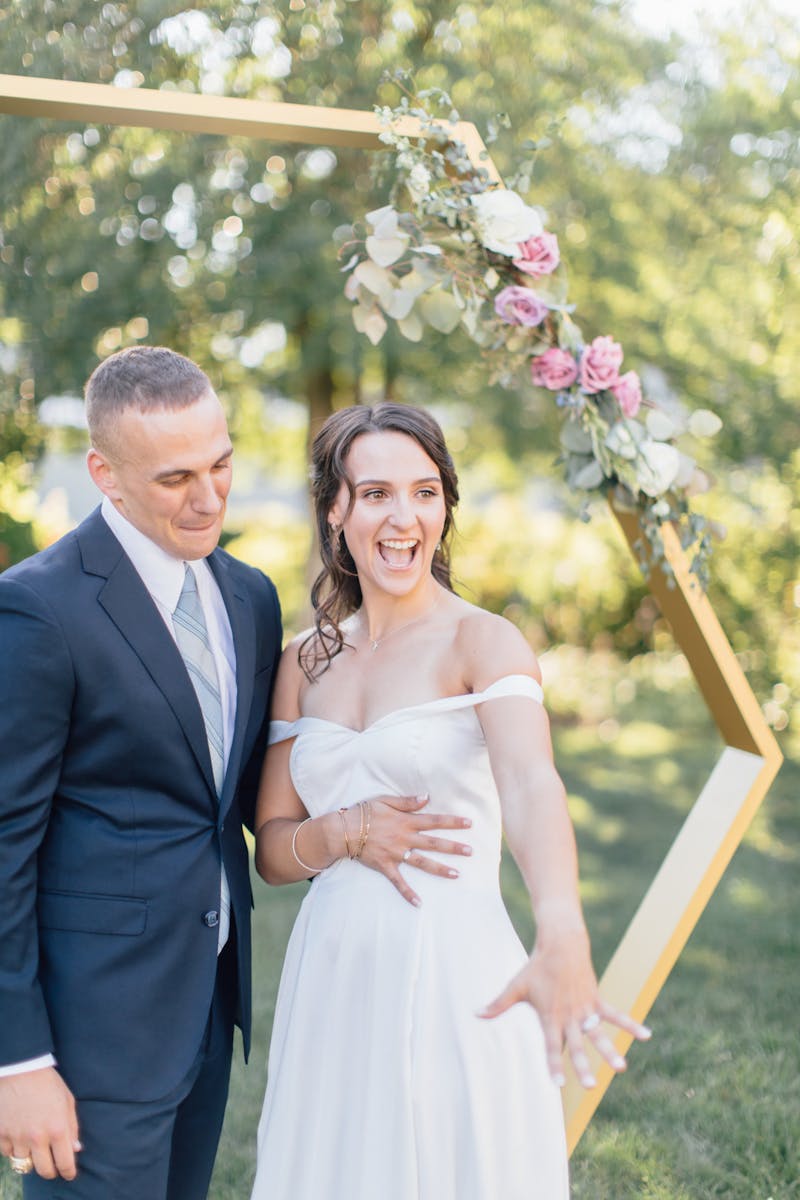 If you are proposing during the holidays, check out our Holiday Proposal Guide. Once you've popped the question, we'd love to be a part of your special day and help your group look sharp in their wedding suits! Until then, enjoy the excitement of being engaged and congratulations!!