How to Propose to My Groomsmen?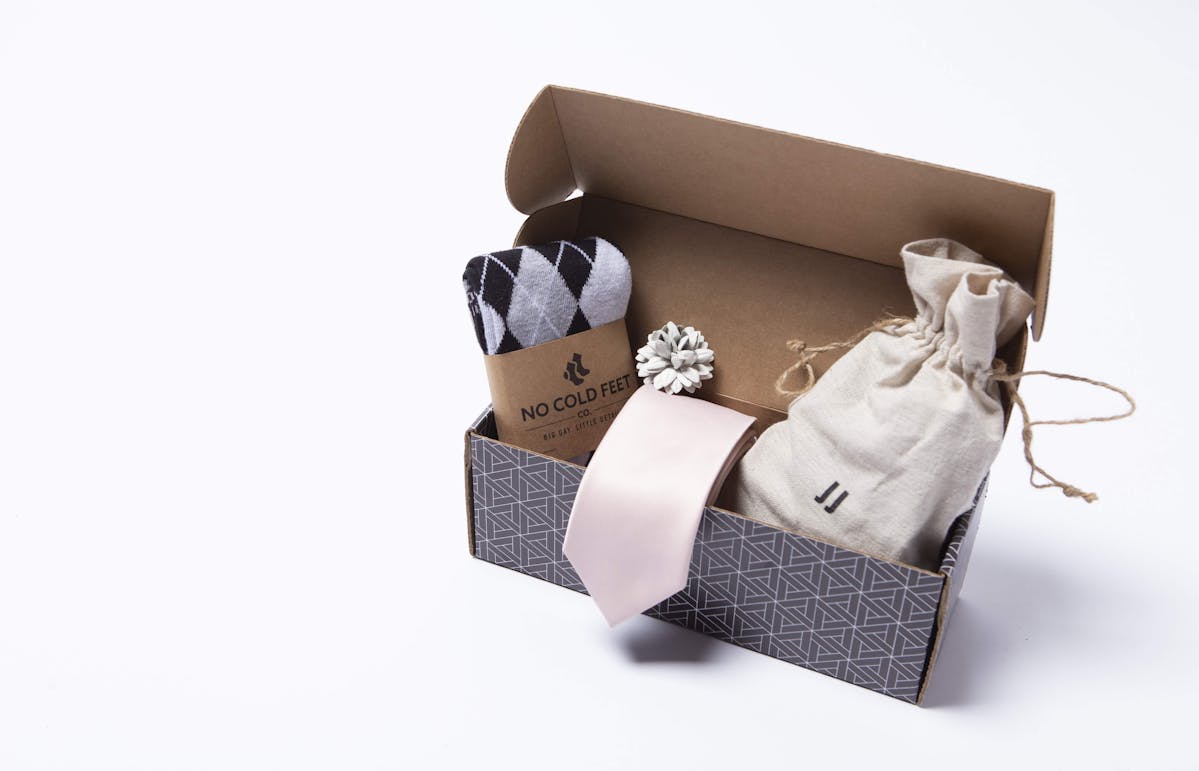 Question:
Hi SuitShop! I just proposed to my fiancee a month ago and we are so excited to begin our wedding planning!  I have three buddies and my future brother-in-law that I will be asking to be my groomsmen.  What's the best way to ask them? My fiancee is having a ladies tea to ask her girls but of course that's not our style...lol... Can you provide any suggestions?
Answer:
Hello! Congratulations on your engagement! In this instance, a simple "Will you be my groomsman?" text just will not do! Consider doing something special to ask your guys as you mention that your bride-to-be is planning with her future bridesmaids.  If they are all local, consider inviting them out for a guys night of pool or another activity and present them with a small gift asking them to be one of your attendants.  There are a lot of fun personalized gifts available nowadays to ask your groomsmen with or present them with a "Will you be my groomsman?" card and a small gift.  Personalized gift options include beer and whiskey labels, flasks and shot glasses, socks, or cigars.  If you decide to go the card and gift route, consider a card from Marrygrams  and a unique gift from Gentlemen's Hardware.  A gift that is not only fun but practical is a great idea!
Good luck and happy wedding planning!