How to Select a Signature Scent for the Wedding Day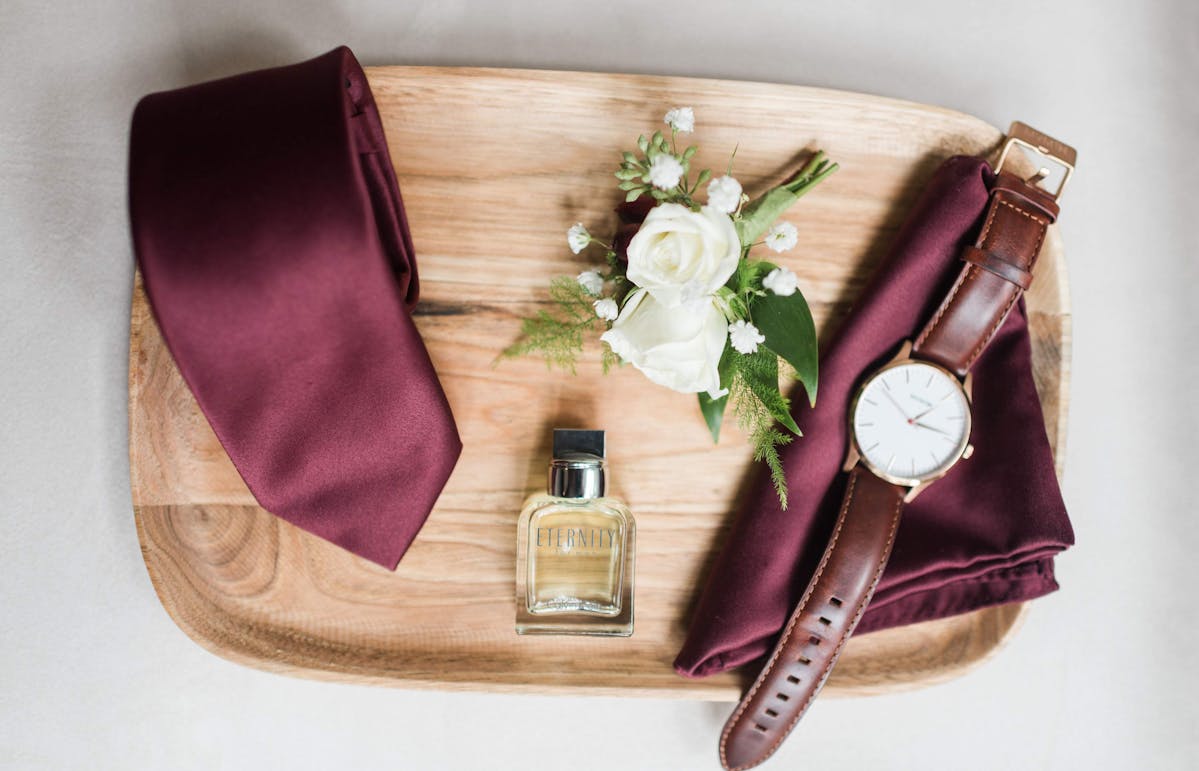 Question:
Hi Style Team! I am getting married soon and I am considering wearing cologne for the wedding day.  I don't typically wear cologne but my fiancee loves when I wear it so I thought it might be something to think about for the wedding day. Any thoughts?
Answer:
Thank you for the question! Selecting a signature scent for your wedding day is a great men's grooming detail that sometimes gets overlooked.  You often hear of brides selecting signature scents, but not grooms.  If you don't typically wear cologne, your wedding day is the perfect time to select something special! Also, if you don't have a favorite scent in mind, consider using details of your wedding to help you select the best fragrance.  For example, if you have a beach wedding planned, consider a light, clean smelling fragrance that puts you in the mood of the ocean air.  Or, for a winter or holiday wedding, consider a scent that is more woodsy.  So smoky and tobacco notes would be nice.  For a traditional summer wedding, consider a citrus scent.  Something that reminds you of summer.  There are endless possibilities, but the goal is to pick out something special that creates memories for you and your bride-to-be.  Try to subtly encourage her not purchase the cologne as a gift without you present, after all, you have to like it and there plenty other groom-appropriate gifts for her to choose from.  After the wedding is done, each time you smell that fragrance you will think of the day that you two became one! Best of luck!