How to Style Wedding Suspenders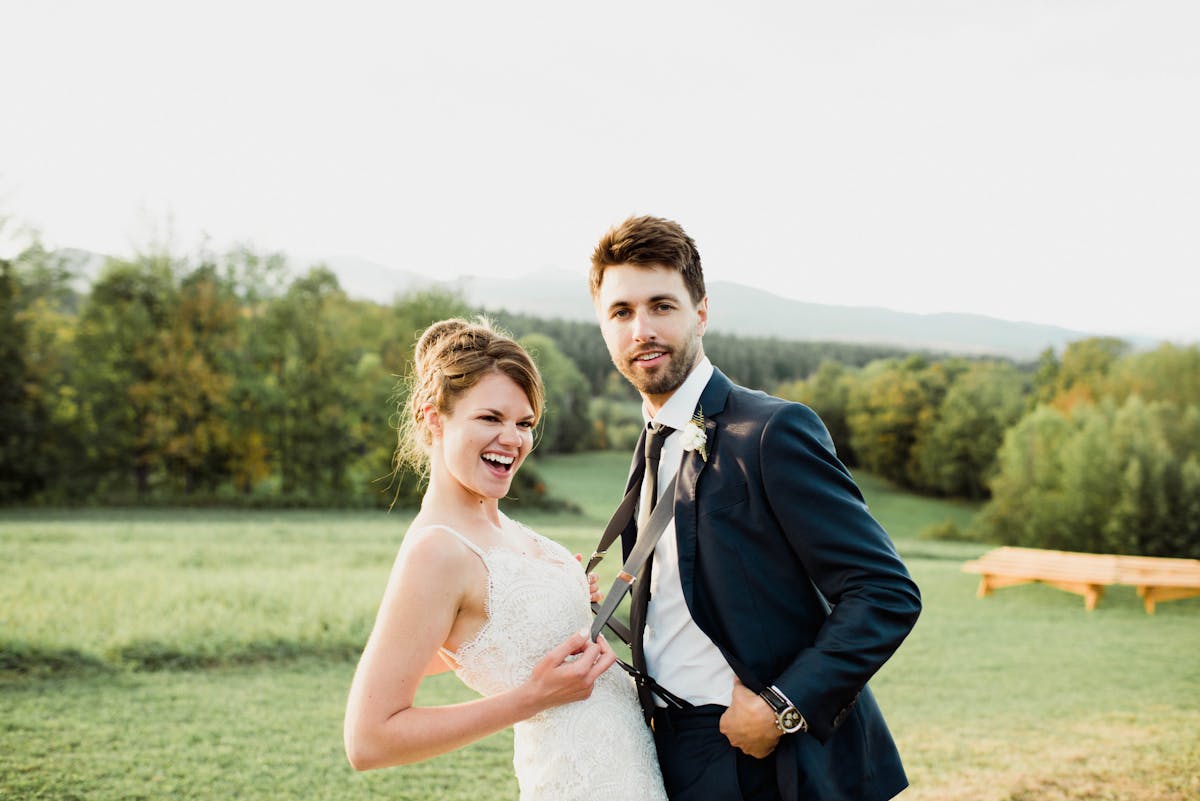 As always, we're here to help couples perfect their wedding style through timeless suits, sharp accent colors, and high quality accessories. Suspenders are a fun way to make your wedding style unique. They also make a great gifts for your groomsmen! Because we are committed to making sure groomsmen and bridesmen look their best, here is a quick guide on how to wear suspenders.
NEVER wear suspenders with a belt. You don't wear contact and prescription glasses at the same time, right? Belts and suspenders serve the same purpose, to keep your pants up. No need to double up!
Vest or suspenders, but not both. Suspenders are a sharp accessory you want to show off which will not happen if you are wearing them with a vest.
Proper placement is key. Suspenders should fall straight from your shoulders to your waist. If you see      / \  or  \ /     happening, readjust.
Skinny suspenders are more casual. Wider are best for more formal events.
Although not an absolute rule, clips tend to be more casual while buttons are best used in formal wear. If your pants don't have buttons, they are easy for any tailor to add. The JJ Suspenders in our catalog come with the option of either clips or suspenders while the Grosgrain Suspenders from The Tie Bar come without clips. Both are sent with buttons to be sewn in by your tailor when you take your pants in to be hemmed. 
Suspenders are the perfect addition to your guys' wedding style, and they make a great groomsman gift! For a complete guide on suspenders, you can check out JJ Suspenders Style Guide.