Let Us Help You Get Suited Up From Home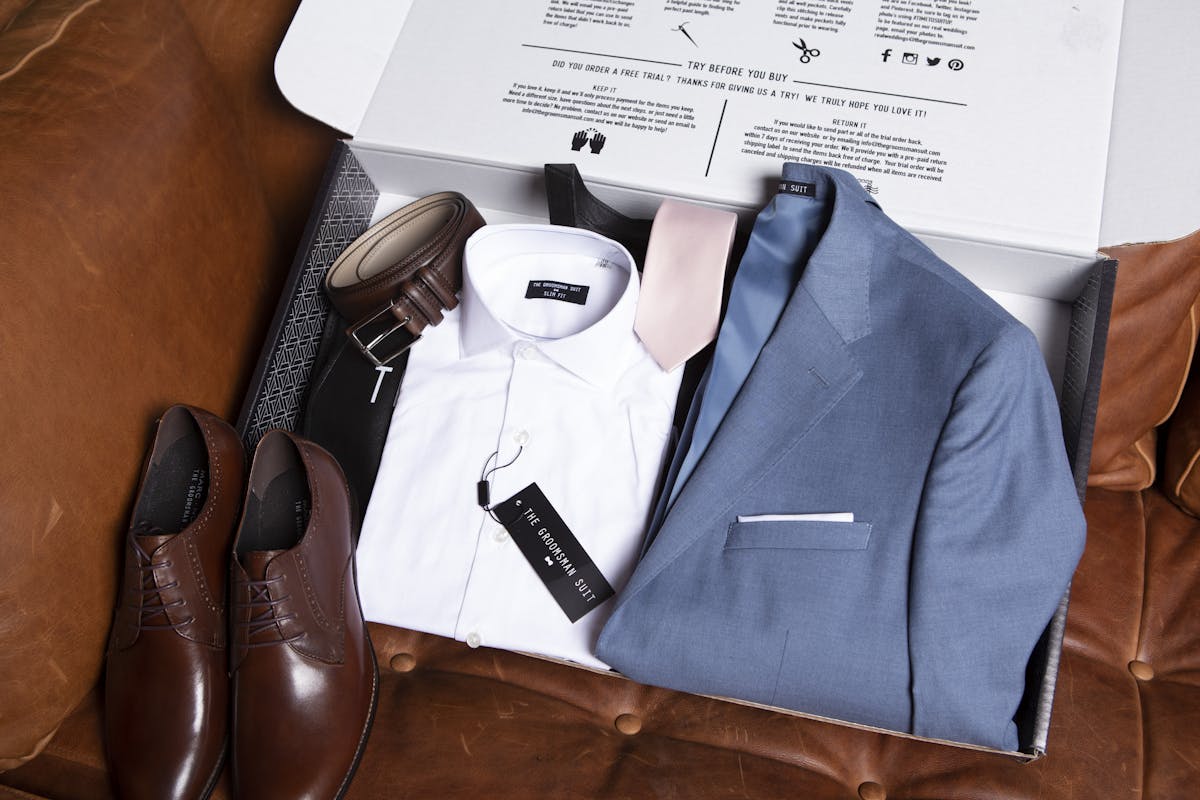 At SuitShop, we've been adjusting and adapting rapidly due to the current pandemic. Before we had to close our three showrooms in March, we launched Virtual Showroom Appointments to accommodate the appointments we had scheduled at our physical showroom locations allowing couples to continue their wedding planning from home. It has been amazing to see people across the country take advantage of these and we've had appointments with couples from the East Coast to Hawaii. These appointments  are now intended to be a service we continue to offer permanently! 
At this time, we are encouraging all customers to take advantage of our suite of online services that allow you to find a great fit in the comfort of your own home: 
Virtual Showroom Appointments - For the foreseeable future, you're probably planning your wedding from home which is why we're offering virtual showroom appointments via phone or video. We're having a lot of fun working with couples remotely to discuss sizing, wedding colors and trends, personal style, and how to get the suiting process started. During this appointment, we will get you set up with a free home trial to check out suiting and accessories.
Free Trial - at home trials are  available to anyone who would like to check out the quality and fit for FREE Only pay for what you decide to keep, always free shipping labels provided for returns and exchanges.
Fit Finder- our online sizing tool is over 80% accurate so finding your size online has never been easier. No measurements needed, simply answer a few simple questions about your body type like height and weight and we can make a great recommendation. We are also standing by to help with any of your sizing questions via chat, email info@suitshop.com and phone (773) 303-6006. 
Group Coordination-  this online tool allows you to get your entire group suited up without stepping out of your house. Simply enter in the names and email addresses of your bridal party and select your look. You get a real-time view of the ordering progress and we'll take care of the rest.
We are currently fully stocked and our production has not been interrupted. We are shipping all orders within 48 business hours and would love to help groups get suited up! Contact us today and let us know how we can help you plan your best day!