Men's Wedding Accessories: How To Place a Tie Bar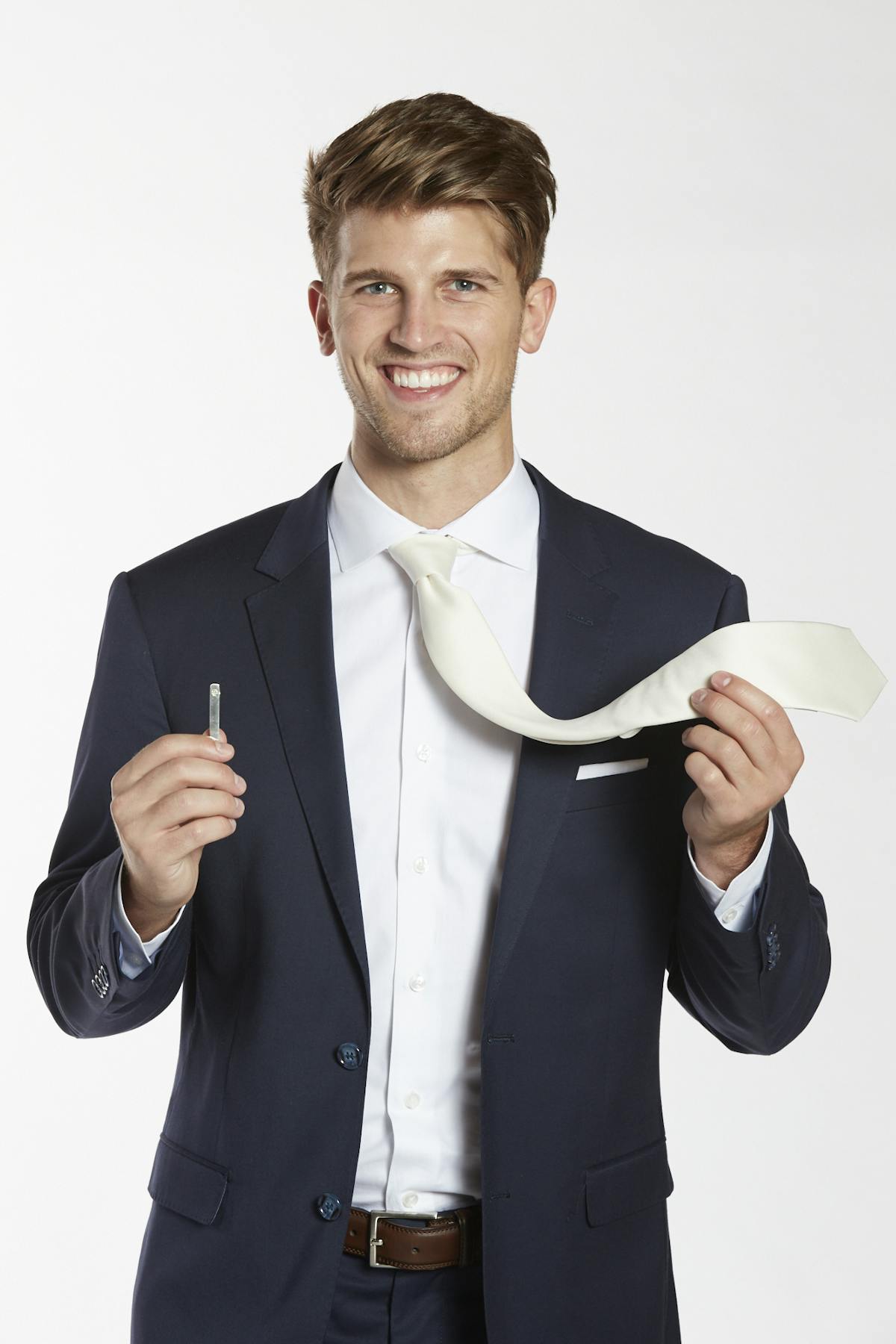 Once you've found an amazing wedding suit, it is important to select accessories that are appropriate for the look and the occasion. If you have decided to wear a neck tie (in lieu of a bow tie) for the big day, you may want to consider adding a tie bar to accessorize your look.  While the tie bar is ornamental, it is also functional.  Its true purpose is to keep your tie in place by securing it to your dress shirt.  By keeping the tie from flapping in the wind or falling out of place as you move around, you're free to hug friends and family and dance the night away during your wedding reception. 
As with any accessory, design and placement are key. Here are 3 simple steps for selecting the right tie bar and properly securing it.
STEP 1: Select an Appropriately Sized Tie Bar
When it comes to tie bars, one size does not fit all!  Before purchasing a tie bar, make sure you have measured the thickness of the tie at the top one-third of the tie (when tied).  If this proves to be too tricky, just bring the neck tie along when you shop for the tie bar.  The tie bar should never be wider than the tie.  Ideally, when in place, the tie bar should be approximately ¾ the width of the tie.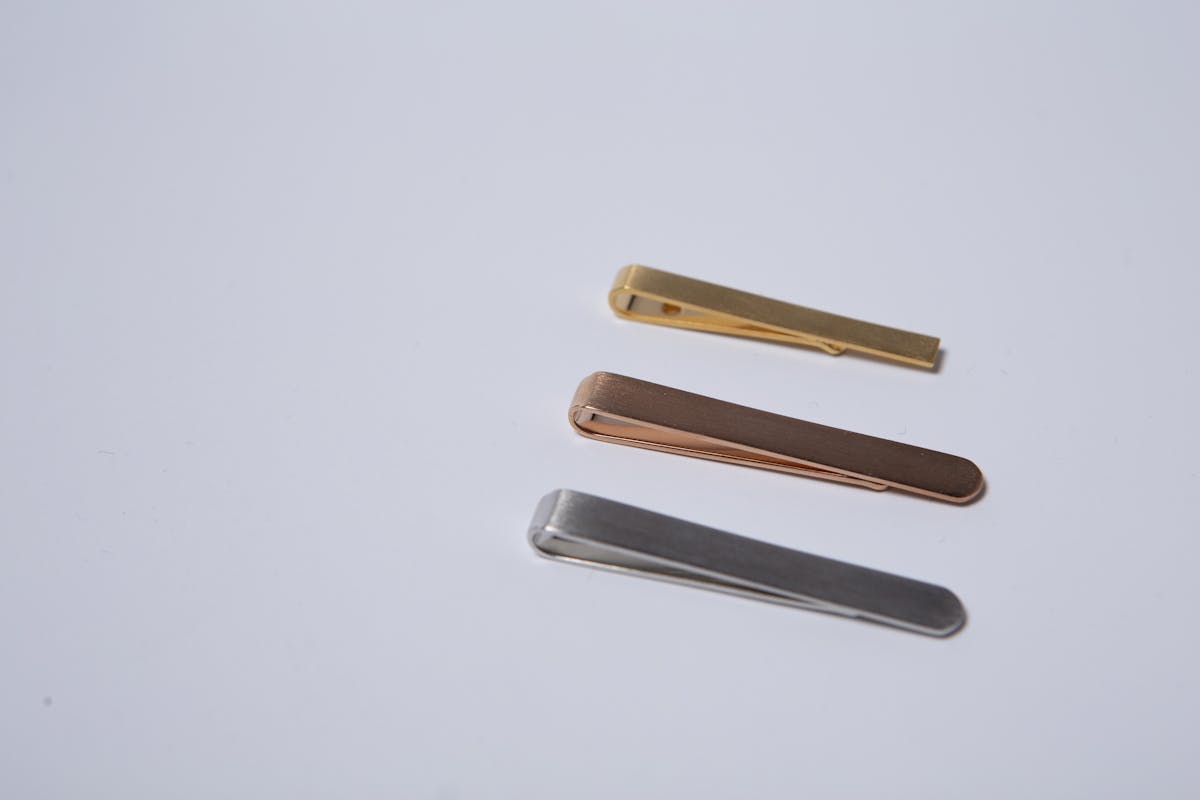 STEP 2: Place the Tie Bar
After tying your necktie with the knot nice and tight, make sure to cover the top button of the dress shirt with the tie knot. Following this, count down to the third button (starting from the top of the shirt) and slide the tie bar between the third and fourth buttons. The top of the tie bar will glide over the top of the tie with the inner bar going into the shirt pinching the shirt and tie fabrics together.
STEP 3: Address the Finishing Touches
Once you have placed the tie bar, give one last tuck of your dress shirt into your trousers, fasten your suit jacket (remember, top button only) and dance the night away!