No tie for the wedding day?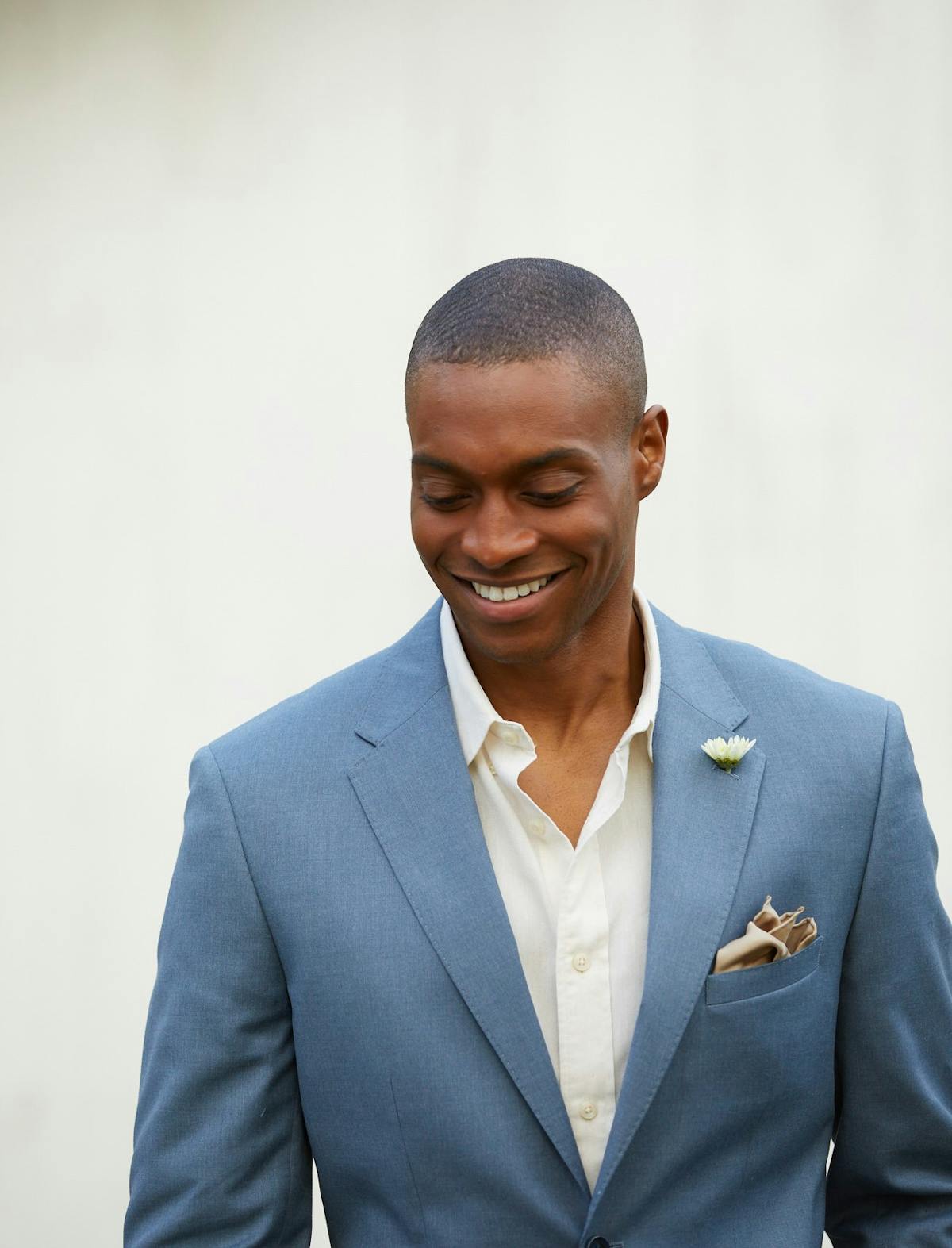 QUESTION: I don't really like wearing ties, neckties or bow ties, and I don't plan on wearing one for my upcoming wedding.  I don't want my groomsman to wear ties either.  Will this look be acceptable for the wedding day?
ANSWER:
The groomsmen should always take cues from the groom.  If the groom is not wearing a tie, most likely, the groomsmen should not either.  That way, there is instant consistency.  The fact that you're considering not wearing a tie is already a statement that you want a more relaxed look and hopefully that is in keeping with the level of formality of the event.  Since you will not be wearing ties, the fit of your suits and shirts will be key to ensuring that the look is dressy enough for wedding attire.  Every element will need to be precise because you wont have the tie as a feature of the look.  Make sure every piece is tailored to perfection - jacket, shirt and trousers!