Accessorizing with Viva Magenta: How to use the Pantone 2023 Color of the Year in Your Wedding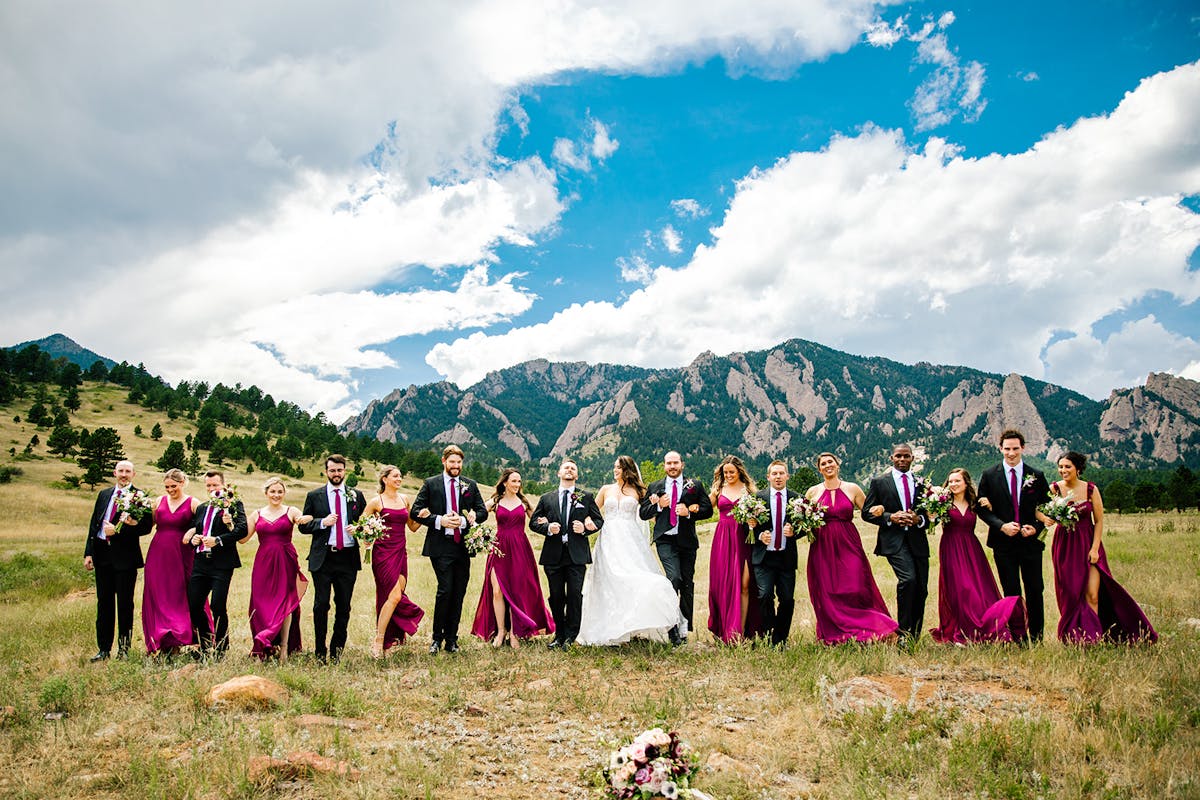 The Color of the Year has arrived. After Pantone's London Fashion Week Spring/Summer 2023 Color Palette revealed bright and bold colors like Cherry Tomato and Blazing Yellow, we were strapped in and ready for this year's color trends to take us on a ride back to the 80's and to have us break out all of our retro neon pieces. Any expectations were blown out of the water, though. Pantone left us absolutely stunned with their 2023 Color of the Year: Viva Magenta.

The pinky-red color combines the boldness that was represented through their Fashion Week picks with deeper, darker notes, giving Viva Magenta a unique, fun flair while keeping it ultra-sophisticated.
Pantone says, "Viva Magenta is brave and fearless, and a pulsating color whose exuberance promotes a joyous and optimistic celebration, writing a new narrative." These are the same characteristics and ideas that went into designing our take on the shade, the burgundy suit. There are so many ways to make use of these magenta and burgundy hues, and especially when incorporated in a wedding, the color is exuberant, confident, and ready to take on another year in style. 
To inspire you as you plan, here are a few ways to stay on-trend and include the Pantone Color of the Year in your 2023 wedding, complete with strategies and color palettes.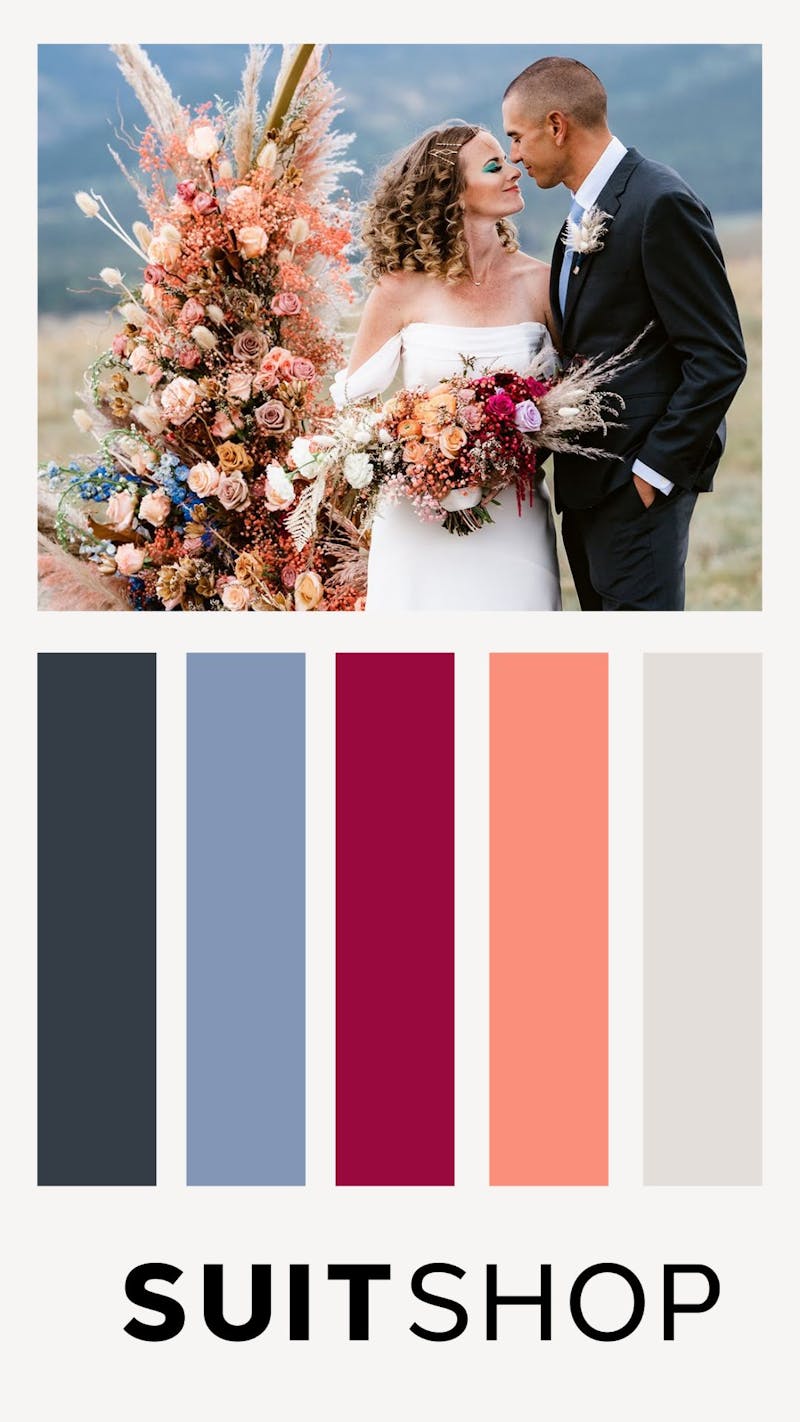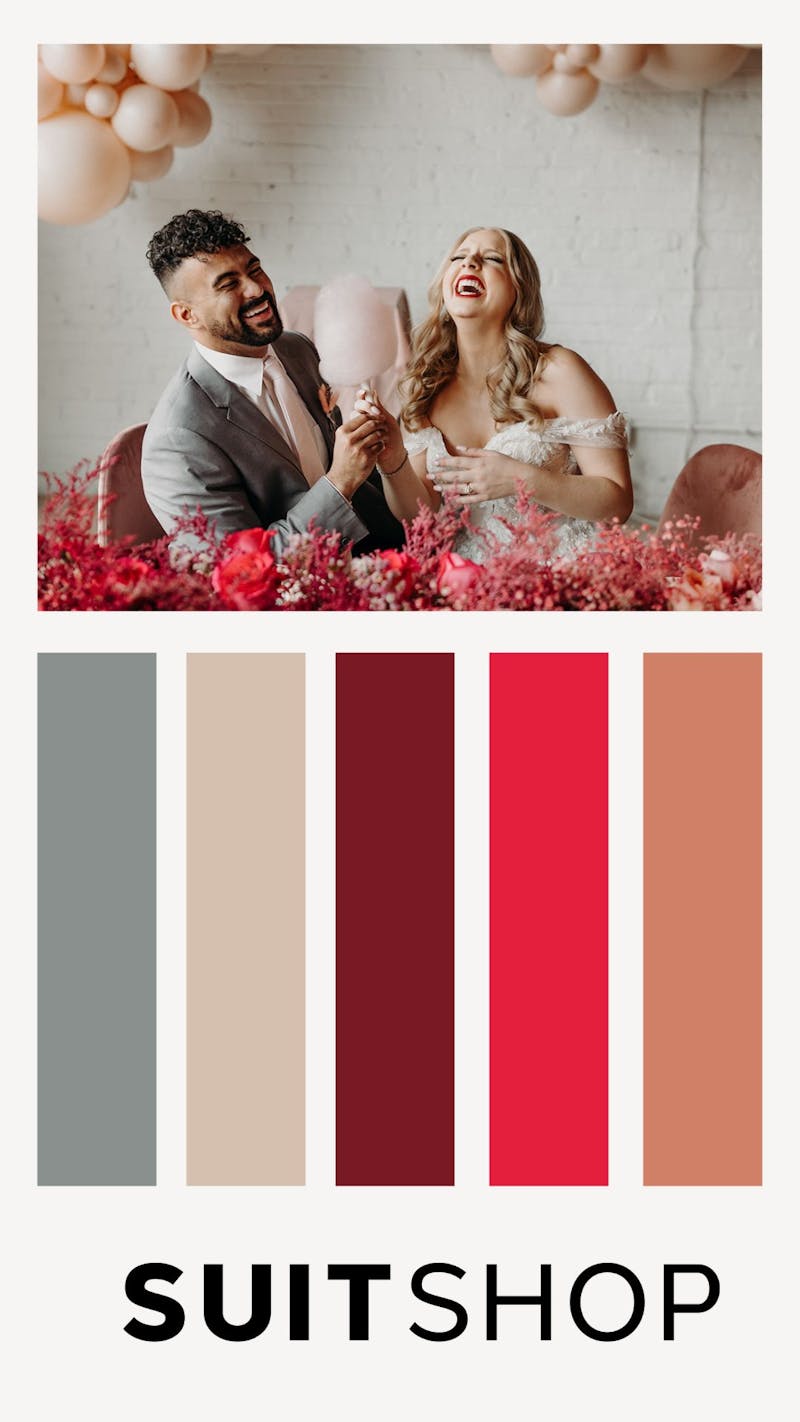 Dress Your Party 
Picture a brilliant sunset on the beach. In accordance with this vision, Pantone suggests pairing this dark magenta with lighter neutrals like sand, cloud gray, and air (comparable to our light blue suit.) Based on these recommendations, we expect to see magenta begin to pop up in spring weddings rather than keeping this deep, rich color reserved just for fall and winter. 
Style Your Space 
A beautiful backdrop, let magenta provide the foundation for your venue décor or offer pops throughout. Take a cue from this year's The Big Fake Wedding in Seattle and bring on the bold with a balloon-lined walkway for your reception entrance and exit. To embrace the playful side of the color, create a custom neon sign that lights up the backdrop of your photo booth or dance floor. Or, brighten up your floral arrangements with bright peonies, roses, or calla lilies. 
Bring The Vibe 
The name "Viva Magenta" itself gives us a certain festive feeling. We're ready to sip on a signature cocktail, tear up the LED dance floor, and jump straight into the pool at the end of the reception. So, purple tones aren't your favorite. You can still get in on the energy of this year's shade. Stock the bar with cocktail cherries, splurge on the lighting effects that your DJ offers, and get your favorite food truck to cater your wedding's late night snack (we're thinking grilled cheese or street tacos).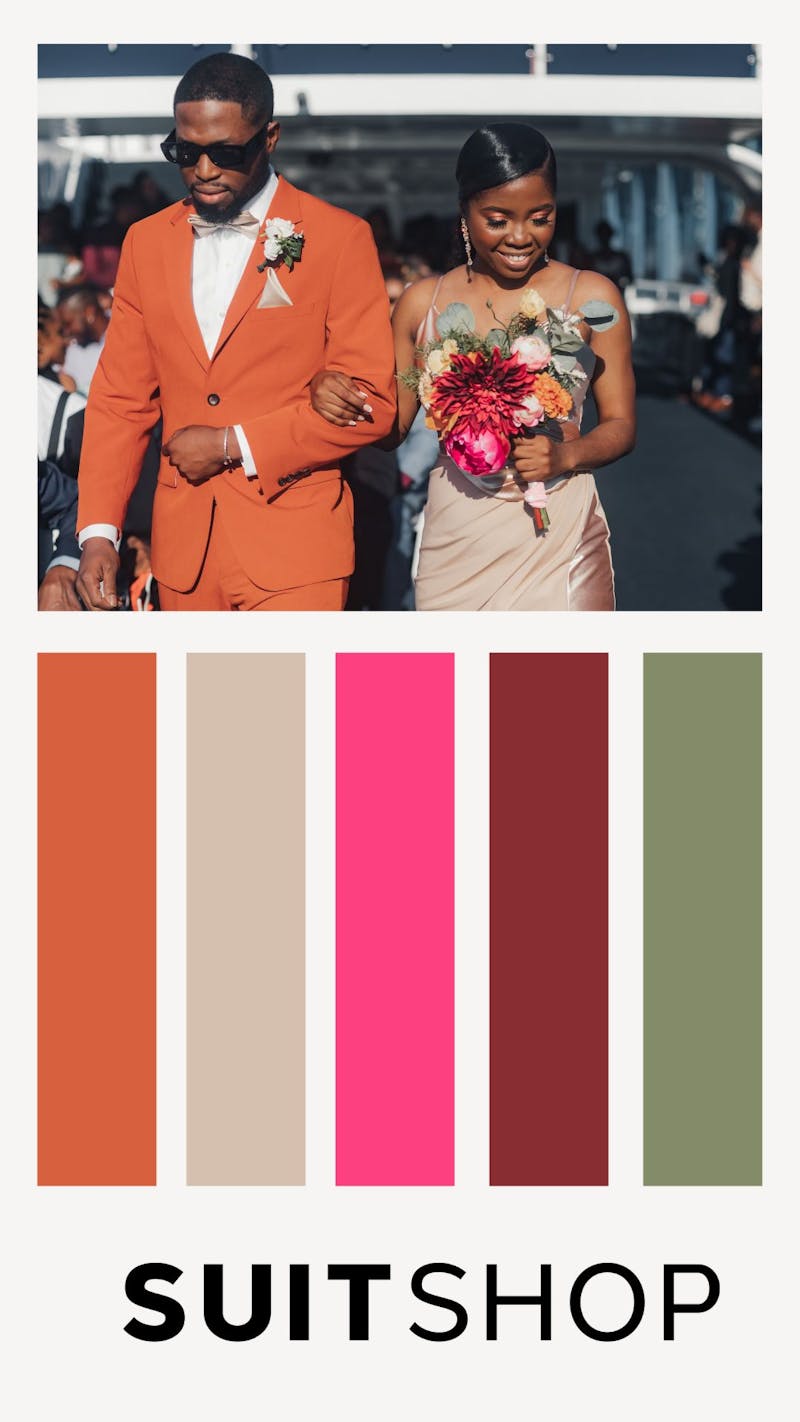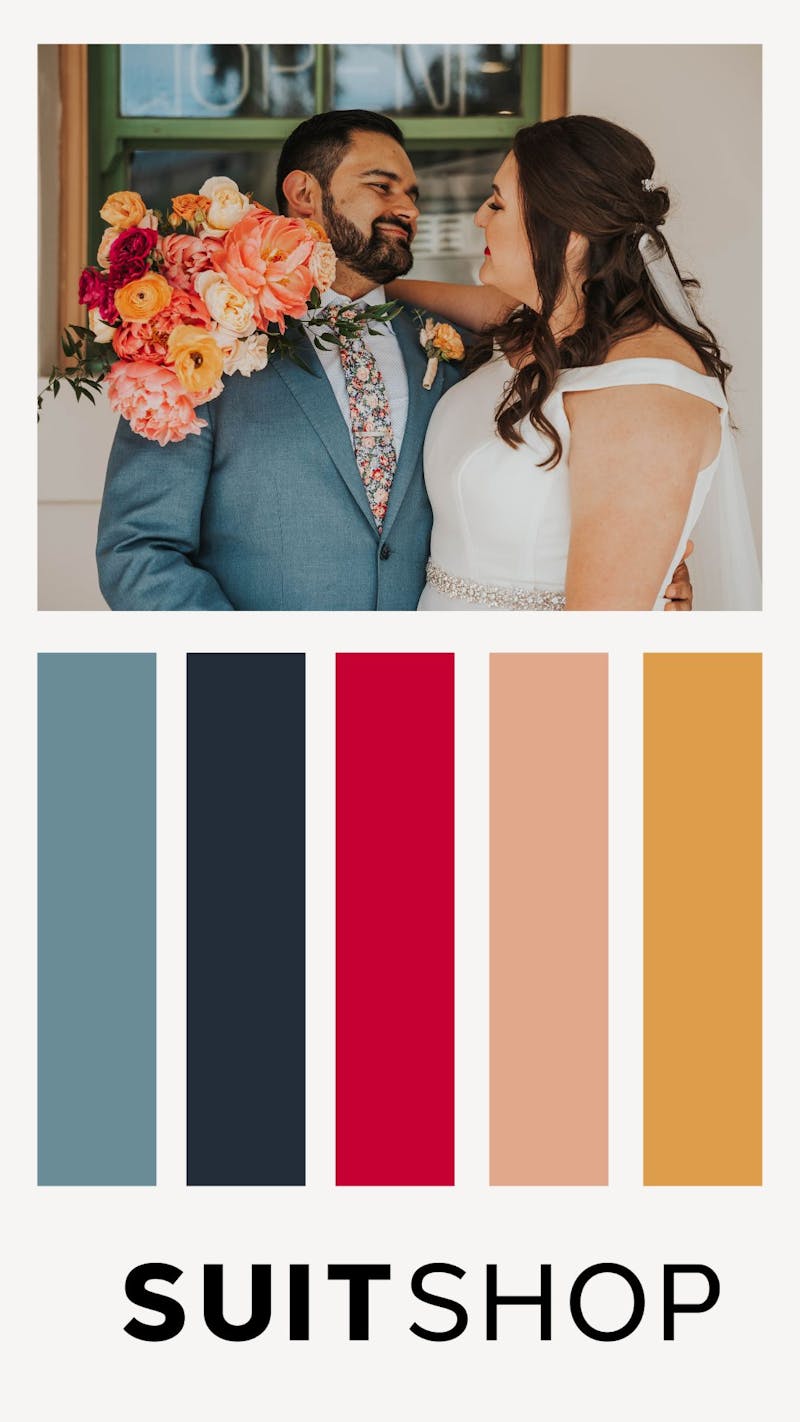 Let these tips and tricks for incorporating this trending tone along with our Viva Magenta color palettes inspire you and guide your journey to choosing the perfect details for your big day. 
Keep in mind, our stylists are always on hand to help you decide which suiting and accessory colors best pair with your vision for your big day. Cheers to 2023, and to Viva Magenta!