Psychology of Power Suits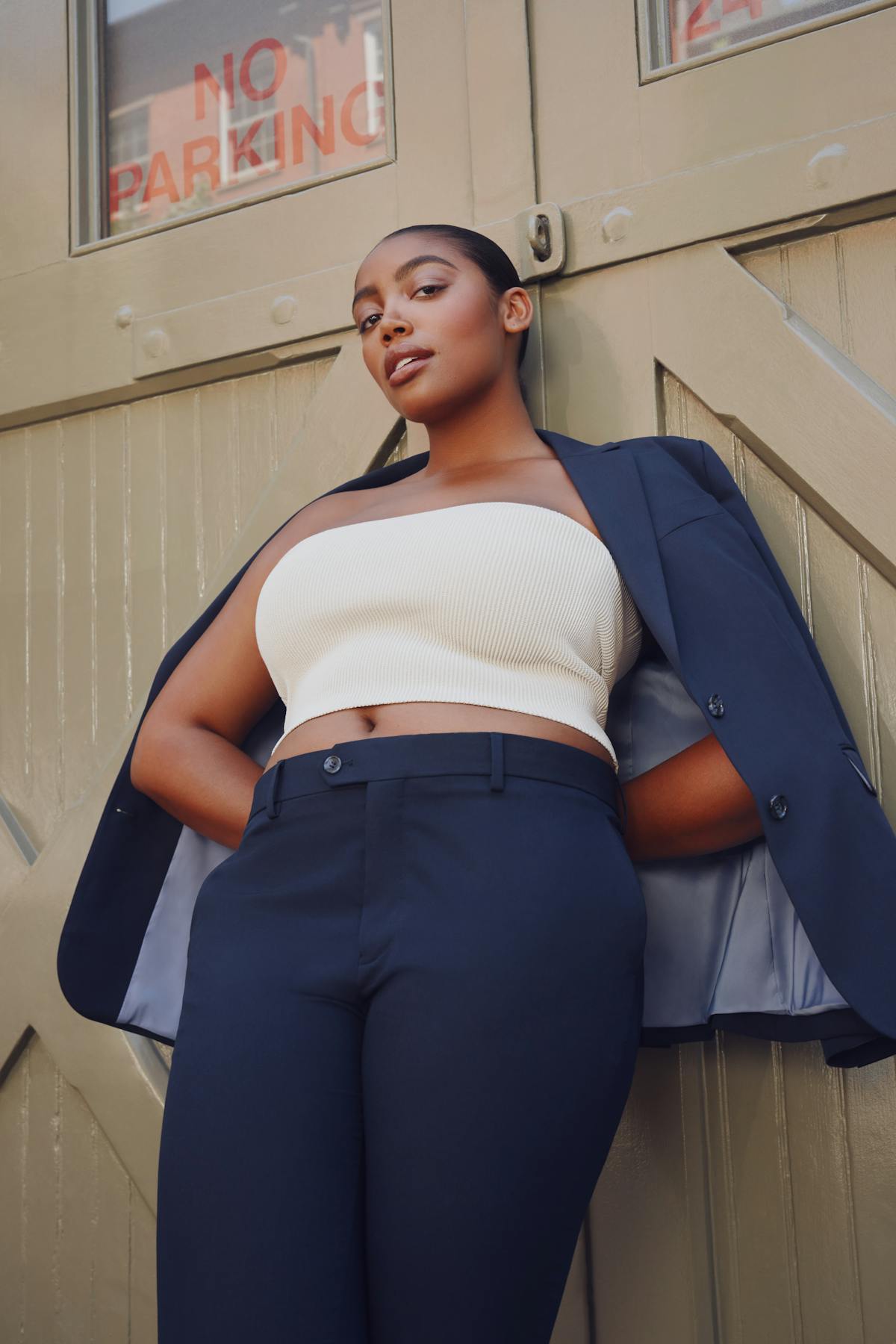 Fashion can seem surface level or even frivolous, but in reality, it serves to prepare us for various conditions and situations, represent who we are, and communicate a message to those around us. Beyond that, it also has an impact on our own understanding of self and how we feel.
It may be trending hard right now, but the power suit is one of those fashion rarities: a style that experiences extreme popularity but isn't a flash in the pan. Staying power is part of the strength of power suits.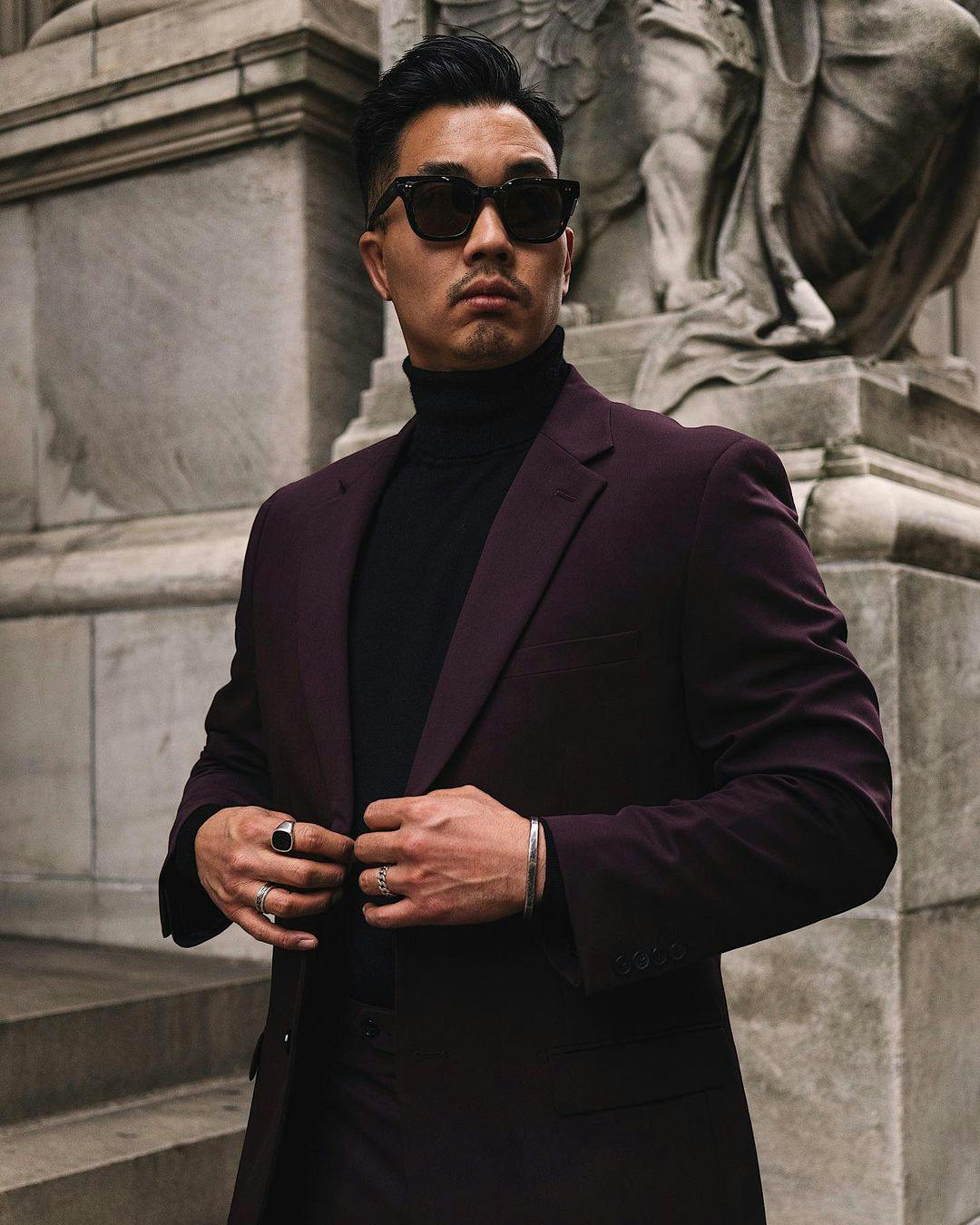 The concept of dressing for success has been around and may feel cliché, but it has real merit. Wearing what you like won't just make you think you look good; your mood will actually improve to match. Wearing clothing that specifically fits in with society's concept of success and professionalism, as well as your own idea of style, is doing even more than just faking it 'til you make it; it genuinely increases confidence. In a very real way, wearing a power suit does make you more powerful.
Psychologists have found that wearing formal clothing impacts the way we think and see the world, making us perceive ourselves as important and therefore feel powerful and confident (The Atlantic). This means that looking good really can be feeling good, and that we have the ability to instantly boost our moods, and to some extent, our abilities simply by putting on a suit. And that's before even taking into account that the people that surround us will begin to see us this way, too, increasing the impact.
The power suit itself came into play with the rise of industry. Suits were worn by businessmen in the context of success. Structured, tailored garments were the ones that represented intelligence, achievement, and prosperity–and yes, power. For women, the trend of wearing suits began in earnest around the 1970s to help fit in within a masculine and male-dominated workplace and professional society. Now, all genders have begun to make the concept and the suits themselves their own. Workplace dress codes tend to be more relaxed and casual, but both within the scope of offices and work and beyond it–in the scope of everyday life–people are power suiting up.
These days, we find a large variety in what's available, worn, and fashionable for both suits in general and those that can be considered power suits specifically. Colors range from bold to soft, cuts include sharp suit shoulders and slouchy, tailored suit pants, and styling encompasses polished dress shoes, shirts, and ties as well as sneakers and T-shirts. Technically, because of the cultural and psychological contexts, wearing any suit should begin to make the change in mood and power, but power dressing in a suit that truly fits, you love, and feels aligned with your style, personality amplifies the effects.
Dopamine dressing, too, has become a trend in the past few years, but it's really much more timeless—and in fact, much more powerful—than just that. The idea was first presented by fashion psychologist Dawnn Karen, and it entails dressing and selecting clothing pieces and outfits for the express purpose of feeling and exuding joy (Byrdie). Many of the most visible examples we've seen, from fashion weeks to magazine pages to street style, revolve around the use of loud, saturated color, often head-to-toe. But dopamine dressing isn't just about wearing color. It's also largely about silhouettes and styles that physically and psychologically promote a good feeling. To us and to many, this goes hand-in-hand with confidence-boosting, power-presenting clothing: namely, the structured, tailored suit.
Especially considering the abundance of suit styles, due in part to the current trend of tailored fashion, there is no one right or best way to wear a power suit. Choosing a color you like, a size and cut that feel good on your body, and styling elements and accessories that are comfortable and true to your standard, everyday style will help you build the perfect power suit situation for you. Want some examples and inspiration? We've got it.