Pre-Tied Vs. Self-Tie Bow Tie?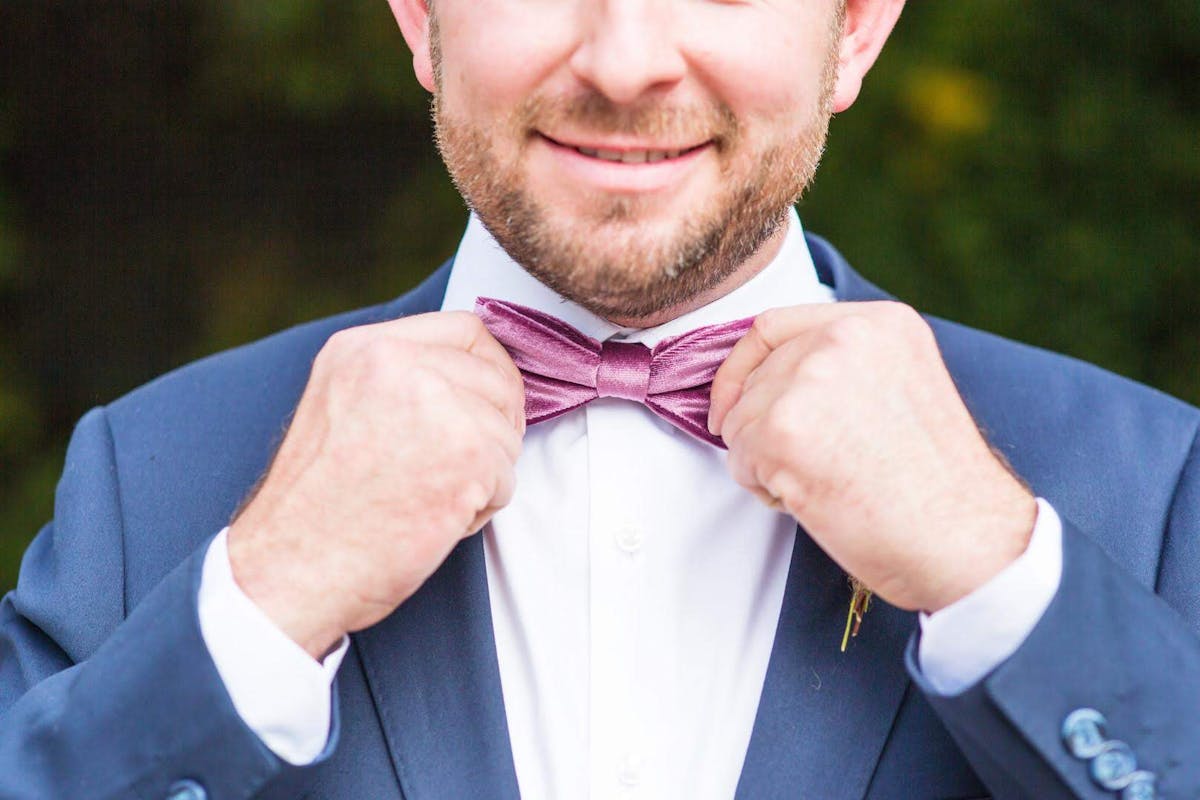 Question:
Hi Suited for Style!  I have settled on the SuitShop Brilliant Blue Suit for my November wedding in Philadelphia and I am now working on the accessories for me and the groomsmen.  I want to wear a bow tie and I plan to have the groomsmen wear neckties.  I don't know how to tie a bow tie.  Should I wear a pre-tied bow tie or a self-tie? Does it matter which I choose?

Answer:
Congratulations on your upcoming wedding! The Brilliant Blue Suiting is a great choice for your wedding.  As a style expert and a promoter of men becoming 'style-guys', I have to recommend that you purchase and learnhow to tie a self-tie bow tie.  Now don't get too anxious, it's really not as hard as it seems and there are plenty of tutorials available that will provide additional guidance! Another option is to purchase a version of the self-tie bow tie that has a clip in the the back.  This type of bow tie can be hand tied and then clipped on and off for multiple uses.  If you can't figure out how to tie it, you can take it to someone who does in advance of the wedding and then all you have to do is clip it on the day of the wedding.  This is truly the best of both worlds because you have the look of a self-tie bow tie and the ease of a clip-on.  If all of this is too much, then a clip-on bow tie will have to suffice.  Make sure that it is adjusted snugly on your neck so that it doesn't droop or twist forward when you are wearing it.   The choice is up to you, but I recommend learning how to tie a bow-tie and wearing a self-tie version. This is a skill that once you learn, it will stick with you forever!  Best of luck!